Hi there,
How are you?
You are brave, wanting to read my story after you have read the title.
In my childhood I was stalked by my father with stories about the Wars, one and two equally. He needed to watch all movies, series, documentaries. Not being able to watch something else on my own screen back then – I am that old 😉 – I developed an aversion to everything that had a connection with the war. So I missed big chunks of interesting history too.
Wars never stand in isolation.
It is almost as if they have roots
that grow invisibly underground,
before springing up somewhere else
to create a new conflict. We must not be blind
to the forces that set the machinery of destiny in motion
one hundred years ago.
To do so would rob us of the chance to discover
the patterns of the past that can help to teach us
the lessons we need for the present and the future.

By Erwin Mortier
Last year Belgium remembered the end of World War II. There were exhibitions, and old museums were renovated, among them 'Flanders Fields' in Ypres. And that is where hubbie and I went to, last Saturday.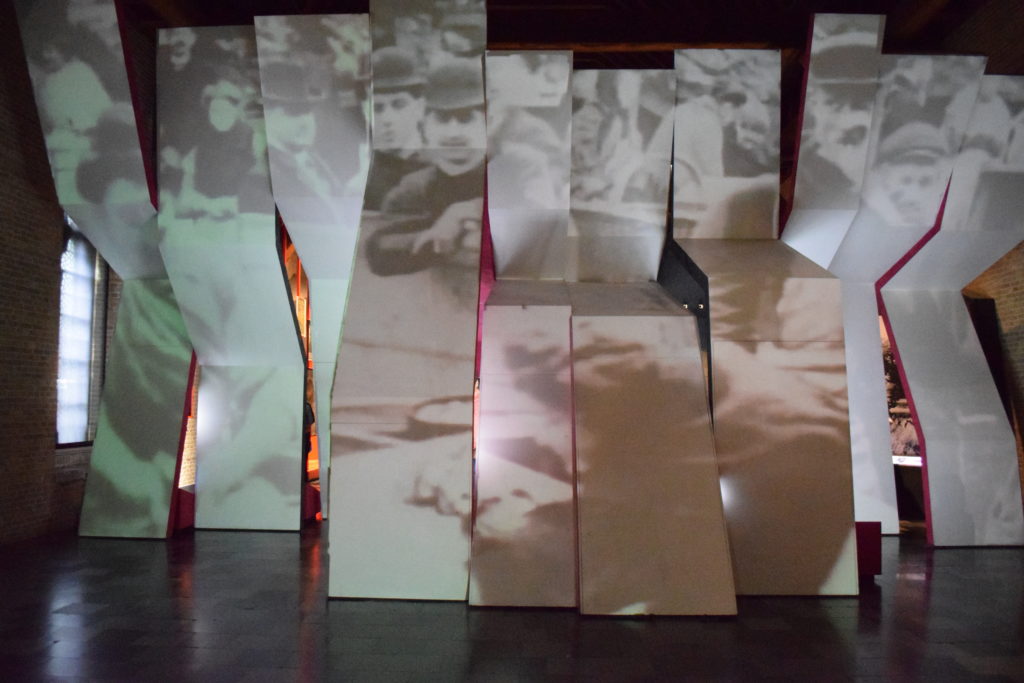 It was a rainy day, and I had been to Ypres once, but I couldn't remember much of it. Ypres is a beautiful little town. And known for its history. We first had a coffee in the large cafeteria and then headed to the museum.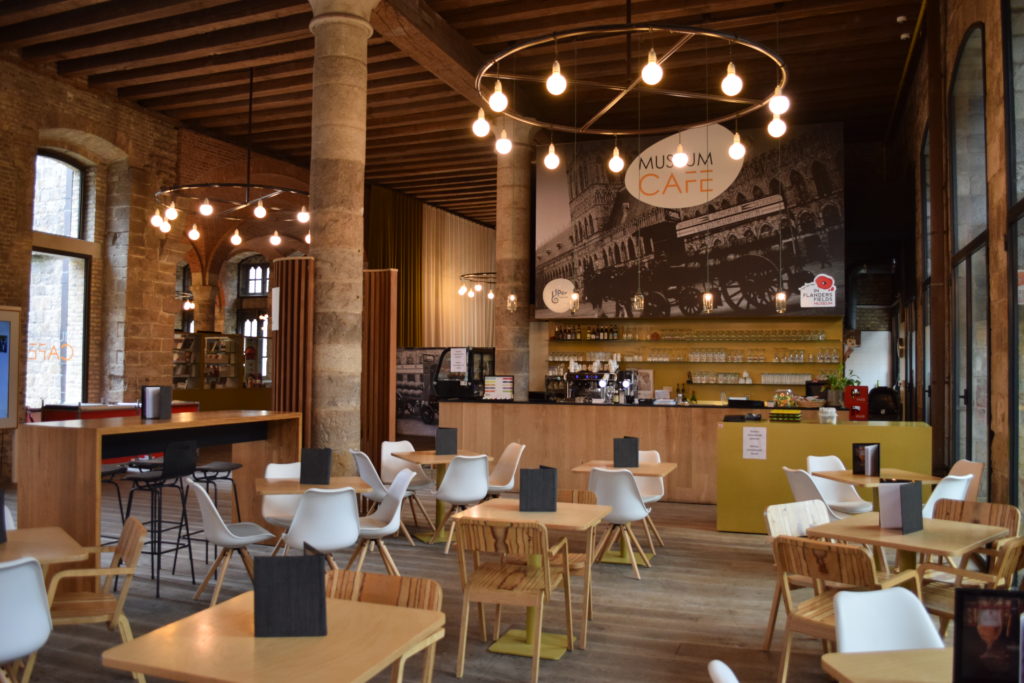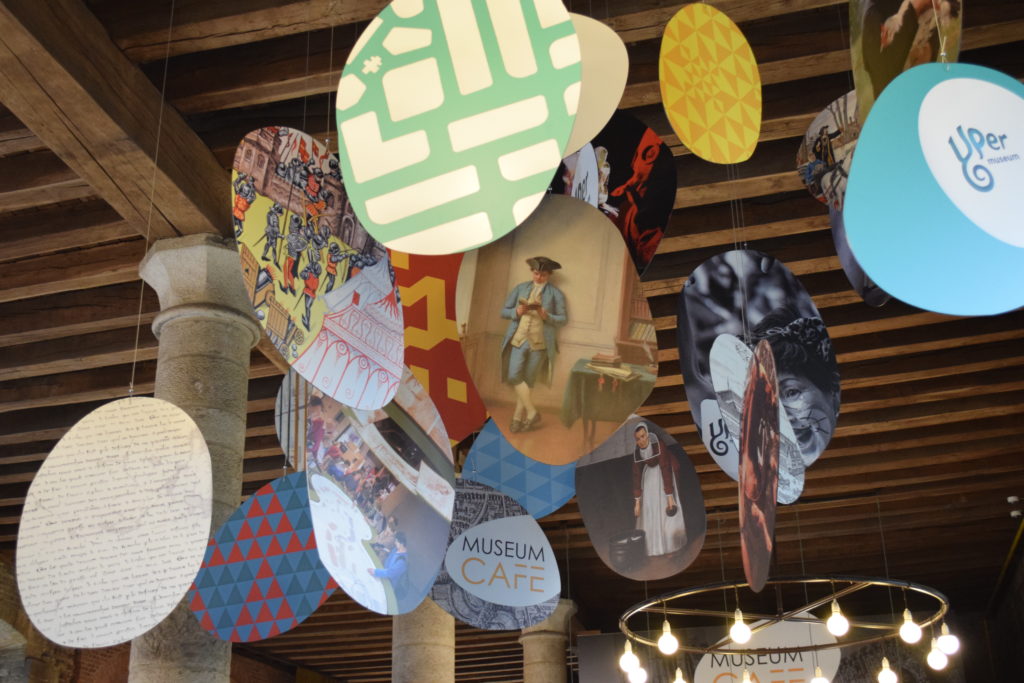 In the museum, you receive a poppy-bracelet which represents 4 identities of people who lived during WWI.
This poppy-bracelet can be used throughout the museum on a wide variety of interactive displays. Each display will show one of the aspects of living during the war of 1914-1918.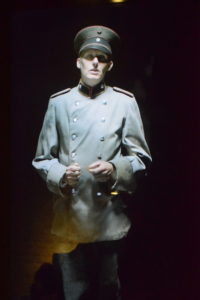 There are also testimonies, on videos, played by actors. But they looked real and were very touching. The movie of the Christmas night was the most moving, I thought, though I had heard the well-known story several times. In this testimony it was played by four soldiers, English, French, German and Belgian. How they, only for a short moment, ceased the war and sang together:
On a crisp, clear morning 100 years ago, thousands of British, Belgian and French soldiers put down their rifles, stepped out of their trenches and spent Christmas mingling with their German enemies along the Western front. In the hundred years since, the event has been seen as a kind of miracle, a rare moment of peace just a few months into a war that would eventually claim over 15 million lives. But what actually happened on Christmas Eve and Christmas Day of 1914 — and did they really play soccer on the battlefield?
Most accounts suggest the truce began with carol singing from the trenches on Christmas Eve, "a beautiful moonlit night, frost on the ground, white almost everywhere", as Pvt. Albert Moren of the Second Queens Regiment recalled.
The next morning, in some places, German soldiers emerged from their trenches, calling out "Merry Christmas" in English. Allied soldiers came out warily to greet them. In others, Germans held up signs reading "You no shoot, we no shoot." Over the course of the day, troops exchanged gifts of cigarettes, food, buttons and hats. The Christmas truce also allowed both sides to finally bury their dead comrades, whose bodies had lain for weeks on "no man's land," the ground between opposing trenches.
By Time
Facts, as to how many Belgians fled to other countries during the Great War, have their value in being remembered. There were over 600,000 Belgians that found a home abroad, about 8% of the population.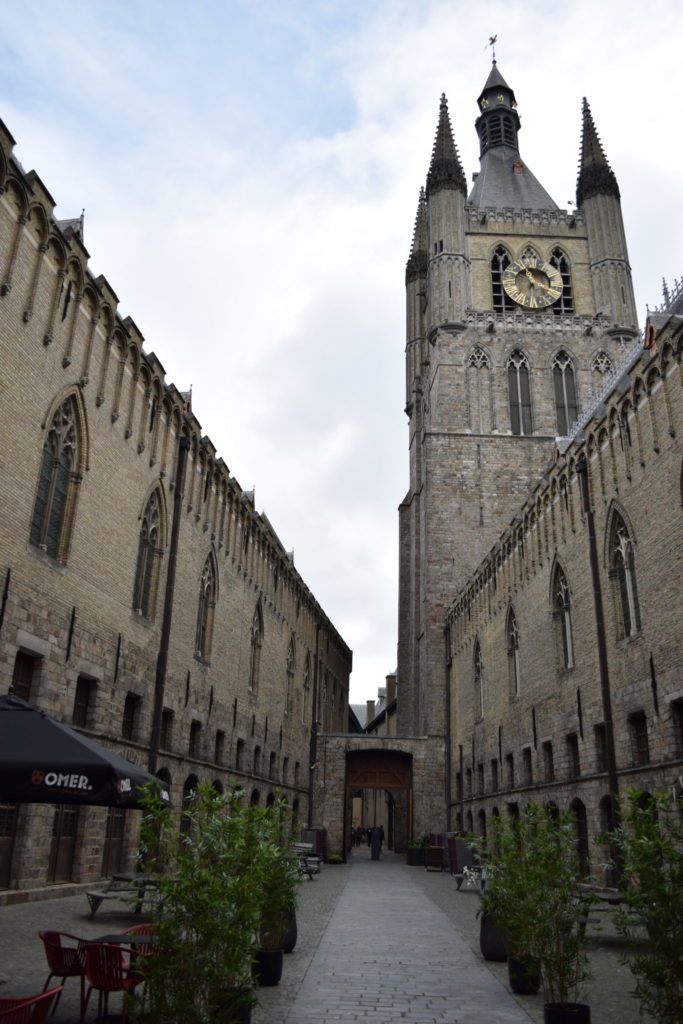 The museum is located in the Cloth Hall (Dutch: Lakenhal), one of the largest commercial buildings of the Middle Ages. It served as the main market and warehouse for the Flemish city's prosperous cloth industry. The original structure, erected mainly in the 13th century and completed 1304, lay in ruins after artillery fire devastated Ypres in World War I. Between 1933 and 1967, the hall was meticulously reconstructed to its prewar condition.
We also climbed up the 70 meters high (230 feet) bell tower. Even if it was windy and grey, it gave us a beautiful wide view over the city and the surrounding hills.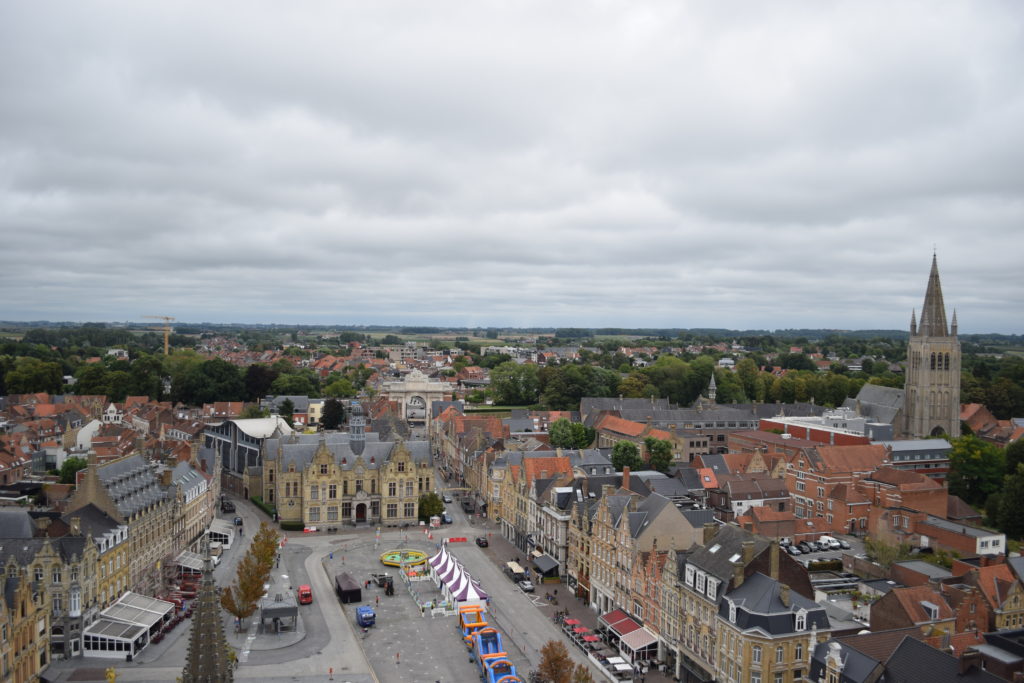 And around Ypres you can not go anywhere without seeing the numerous graveyards of so many people of so many different nations. In their silence and in their death, these soldiers are left with only one mission: reminding us of the horrors of war, then and now.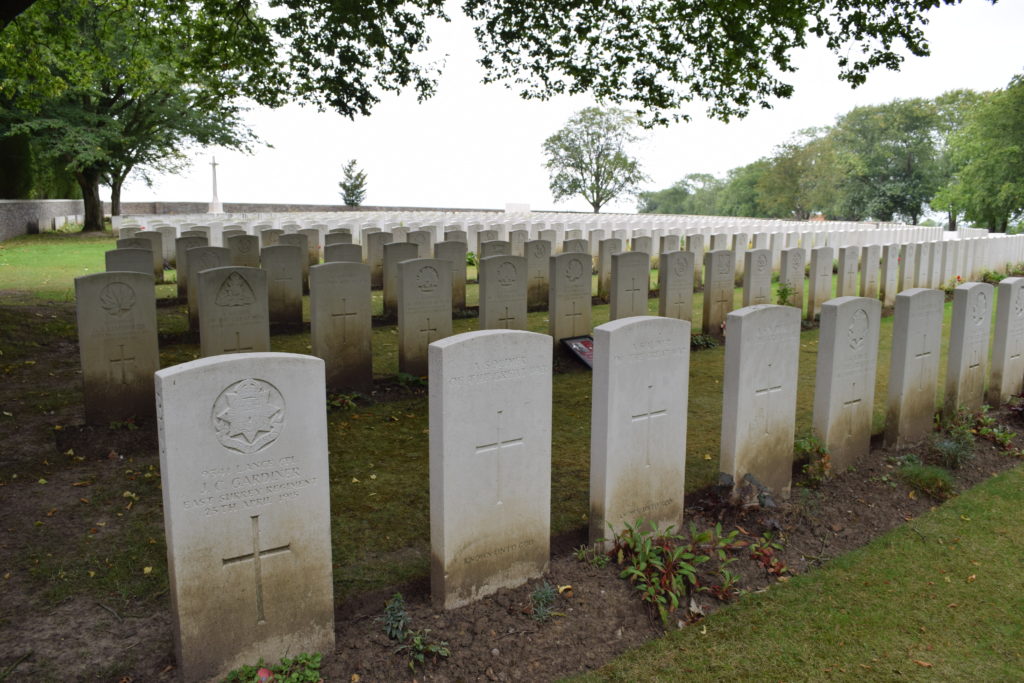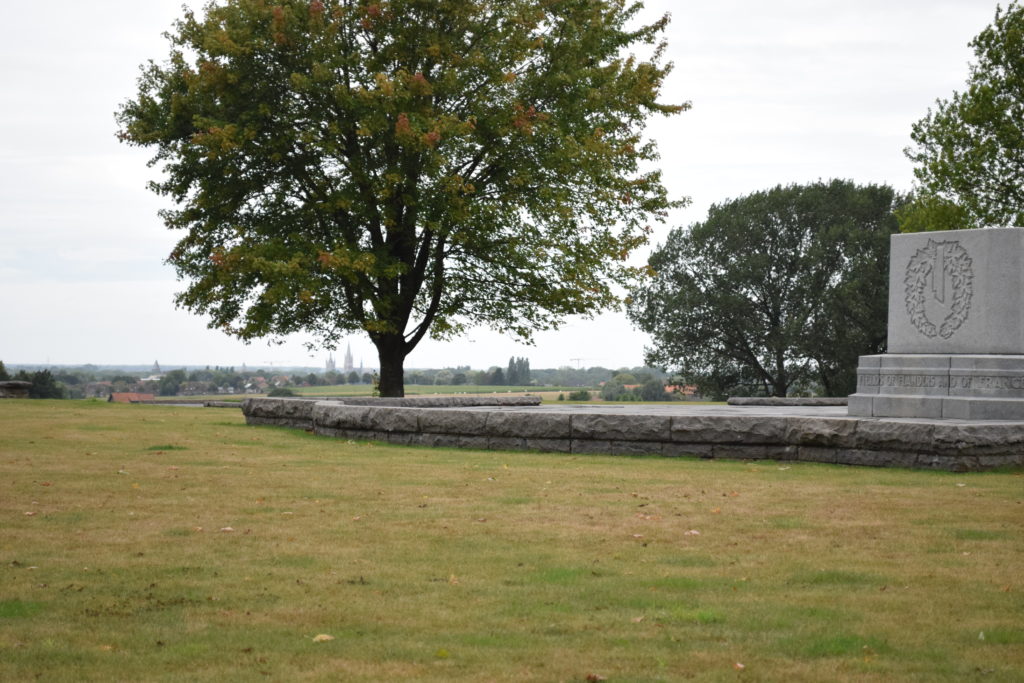 In a country where war was fought, it lingers, even if that war is already a century behind us. For each of the more than 600,000 dead who fell here, for each of the more than 425,000 graves and names on memorials and for the hundreds of traces and relics in the front region, for each of the millions affected (physically or psychologically wounded, refugees and displaced persons) there is a story of suffering, pain and ordeal somewhere in the world.
And let this memory shake us awake, make us realize there are still so many wars going on, and still so many people trying to find a safer place elsewhere.
Take care,
Sophie