Dear Readers,
How are you?
Are you still working? From home now?
It has been a while, yes. Summer has passed easily, and this very special – I wanted to say "horrible," but I believe we (my family and I) are still lucky – year is coming to an end. Usually I write about my volunteer projects or cultural excursions. But most of these came to an end.
Has your life changed a lot in this past year? Do you see positive things emerging from this lockdown and being limited in your social life?
I'll just tell you about a few things that kept me going.
Wonderful Things
I was still able to see one exhibit! About a month ago we went to the exhibition of the photographer Tim Walker . He is so much more than a photographer. His photos emerge in his very creative mind, going back to childhood memories and fantasies. It takes a huge team of models, hairdressers, builders, screenwriters, make-up artists, etc to build up the scenery he has in mind. "To me, a photograph is far stronger when something is suggested rather than defined. If you define it there is nowhere for your imagination to go.", Tim Walker said.
Walker used the garden of earthly delights by Bosch as an inspiration and made his own versions.

The photos look like fairytales. What grabbed my attention also is that his models are very specific in their looks and facial features. The most intriguing part to me was the movie at the end. He remade a short film based on the fairytale of Hans Christian Andersen "The Steadfast Tin Soldier.". Walker's version centers around a tin soldier and a knight falling in love. You should go see for yourself, if the lockdown has passed 😉

Touching Stories
We can escape the daily life by wandering through the magical photos by this extraordinary photographer – and this feels good – yet, we cannot neglect the anxiety and absurdity of the times we are living in now.
The most difficult part is that we have all those rules to limit our freedom. Don't get me wrong, I agree to them all, and they are necessary. But still, it is a challenge to not be able to hug, to see our family and friends. Certainly people that live on their own are susceptible to loneliness.
Yesterday on All Saints Day the sky was gray. I decided to walk to the bakery, to get some fresh air. When I was almost there, it started to drizzle. An old lady with a rollator passed the other direction. She looked at me and said:
– It is starting to rain!
– Well, I hope you are almost home
– Yes, I am, I live just around this corner.
– Luckily, you have had some exercise and fresh air then.
I continued walking, but she definitely wanted to continue talking.
– I make long walks, three times a day. I have to do this or I go crazy. I have a lot of sorrow inside of me, and I need to let it out somehow.
I stopped. Not asking now would be selfish and indifferent.
– What happened?
– My grandson died, last summer. He was twenty six. He was living together in Antwerp with his girlfriend. Yes, he had to take medication for this disease, and he forgot to take it. I am not sure how it exactly happened and if this is what caused it. My daughter cannot talk about it. I think she is hiding things from me. She lost a lot of weight, she's only 45 kilos. You know I have this rattan little table that is normally in the yard. I put it inside now. On this table are all his photos. My daughter also printed out some pictures from Facebook. He was so popular. And active, never stayed silent. When he died he was wearing this sweater with "Stay Calm" on the front. My daughter couldn't stand the fact that he was put into a coffin. So he was cremated, just on a wooden shelf. His scouting friends spread the ashes over in the river, combined with many rituals. They wrote a song for him. They put many things near this spot at the river. I would like to see it. But I can't due to corona. Today is All Saints Day, I would like so much to go there, to see this, to be with him.
They only told me about it later, when he had died already. He was in a coma for four days. I couldn't go see him anyway, I know, but still. Most of his organs were no good anymore, because of the coma. Except for his lungs. They were giving to a twenty three year old girl that had been on a breathing machine for a year. She made it now. We don't know who she is. We cannot find out. At least, she has his lungs and is still alive.
By that time I was shivering from this story and the rain.
– It is so sad what you have been through, it is good you are able to talk about it. But I must go now, or the bakery will be closed.
– Oh dear, I am so sorry. You know what. I live at number twelve, if it is closed, you come to my house, I can still give you half of a bread.
– That is very kind. I will do that!
I rushed to the bakery and the woman that helped there was talking on the phone. I saw she was having difficulties to end the conversation.
– So sorry, that was my daughter, she cannot stop talking. Thanks for waiting.
– No problem at all. How old is she?
– Six and she cannot keep silent!
– That is a wonderful age. I hope she keeps on babbling and never stops.
Beyond Borders
Our project on the newcomers in this country has also been put on hold for a while. We still had plans to go to the schools so the newcomers could tell their own story, and so we would create more understanding. Because if one issue has left the news because of corona, it is the catastrophe of the refugees. Not totally, excuse me.  One story I still found in the newspapers: the one of the Iranian family with three young children that drowned on their way to England. The youngest was one.
Plus we have already begun interviewing people. We hope to make a small documentary. A little over a month ago, we drove to the other side of Belgium to meet Abraham and Merhawit, the beautiful couple from Eritrea. They met each other in horrific circumstances: in a Lebanese prison camp. They met there, were separated again and were reunited one year later in Europe. They married in Belgium. Now they are the happy parents of a beautiful boy. Marie made a birth card.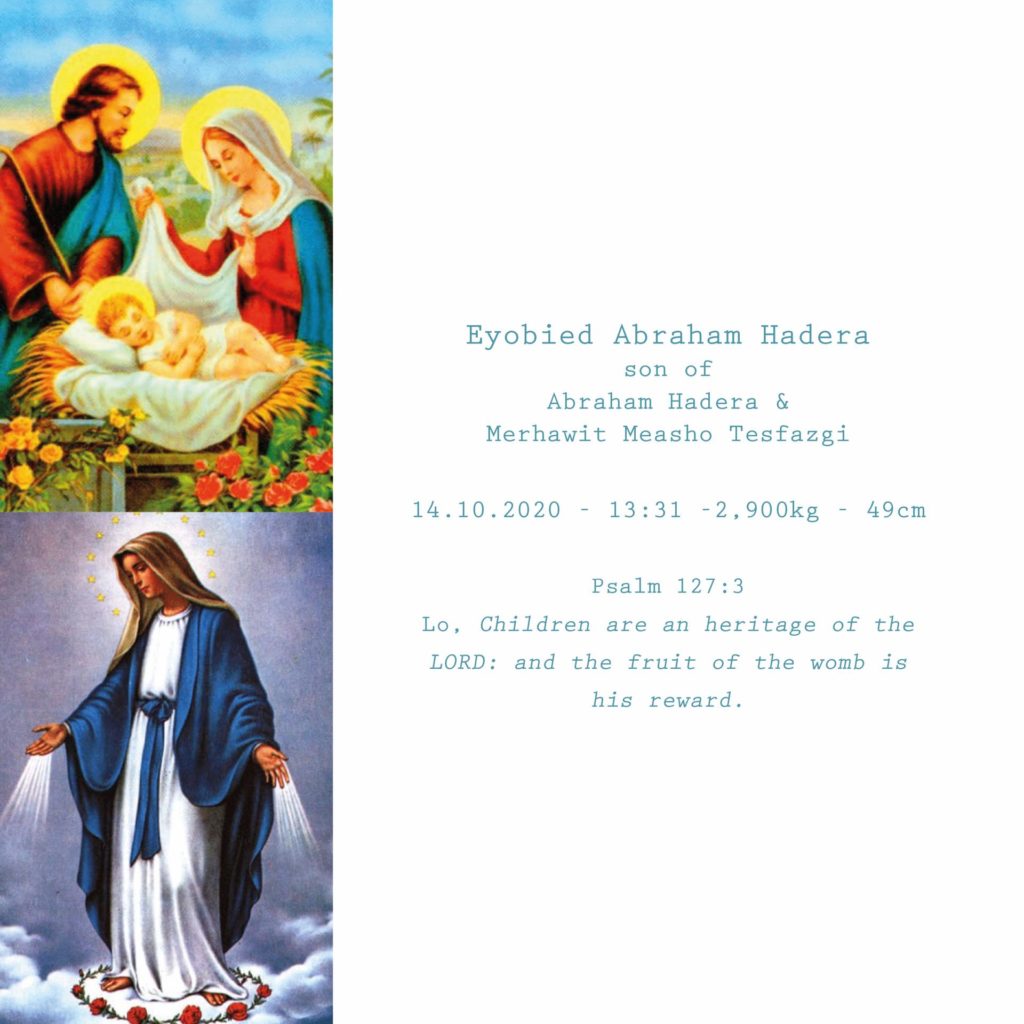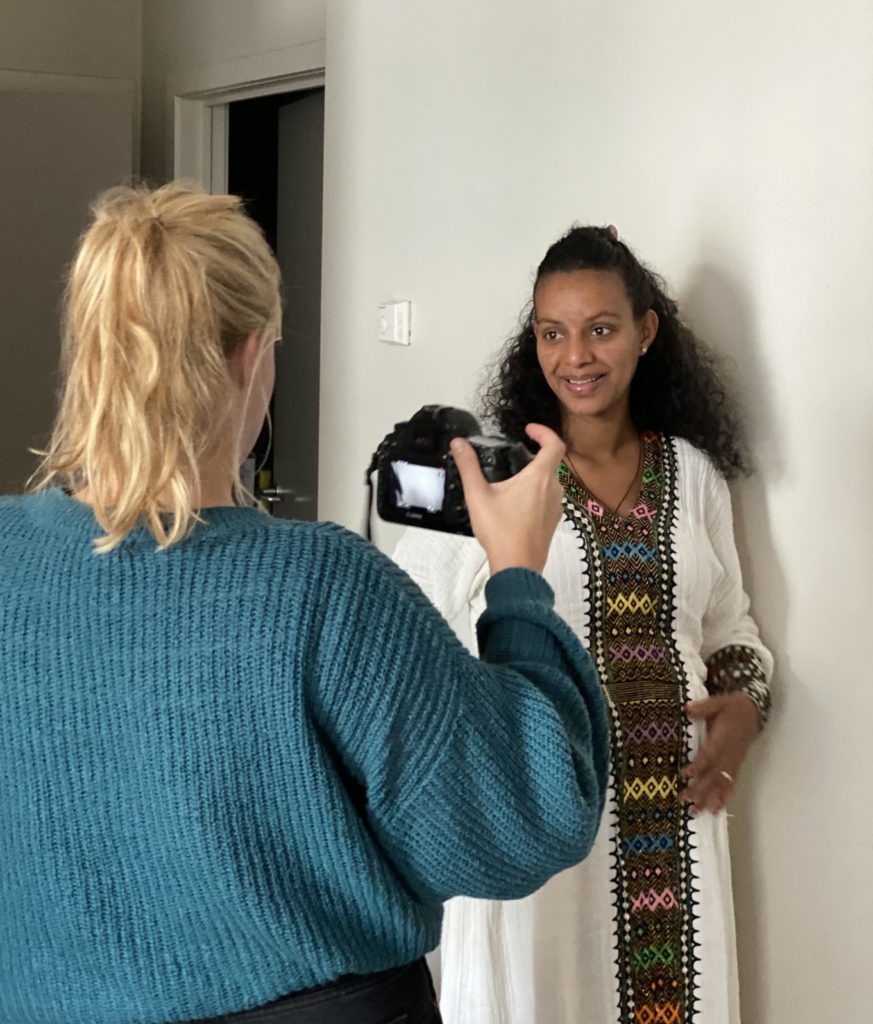 MUSA
This kept me really busy physically. I have been painting, sandblasting floors, decorating, choosing tiles, finding contractors… And still, we are not finished.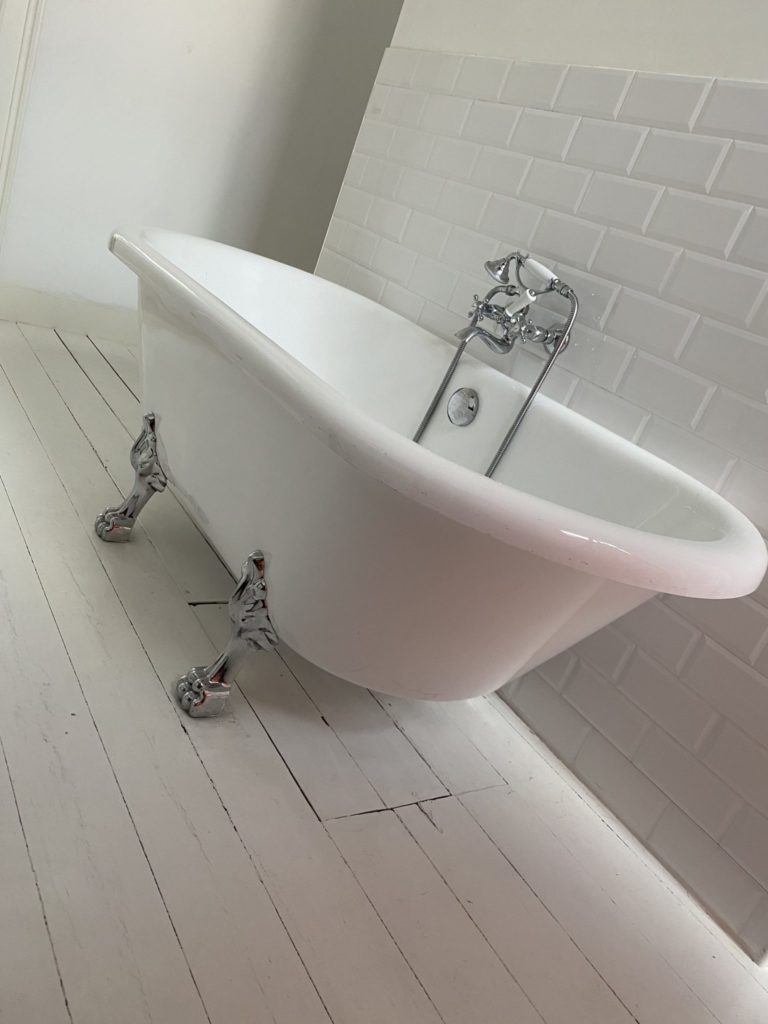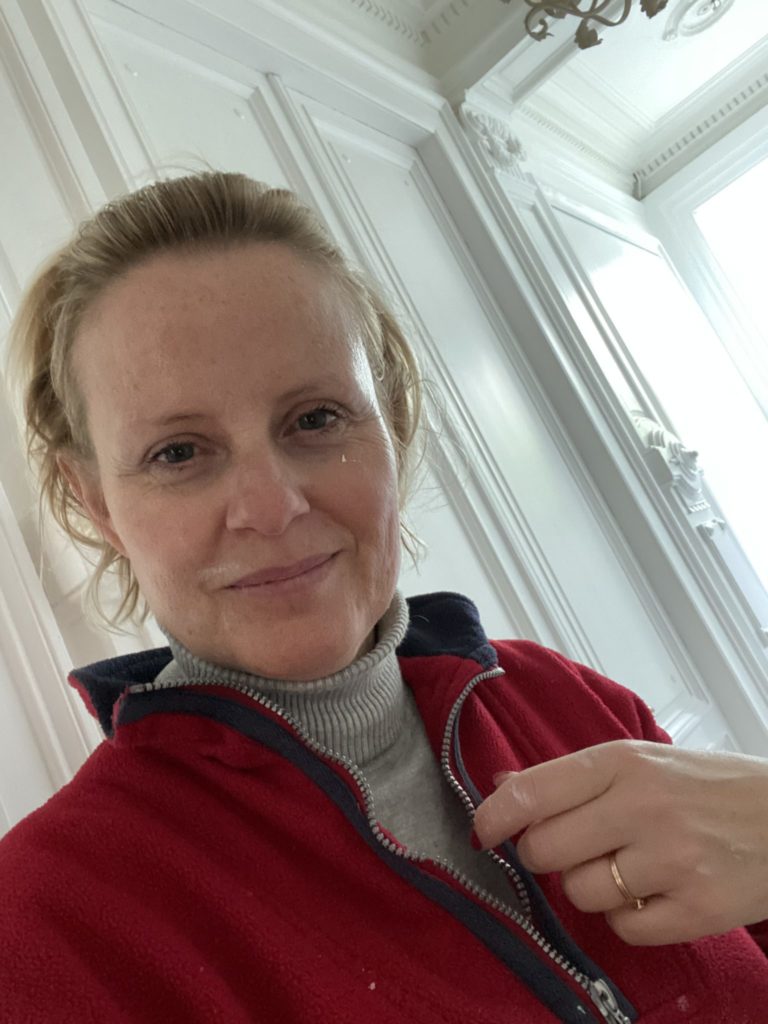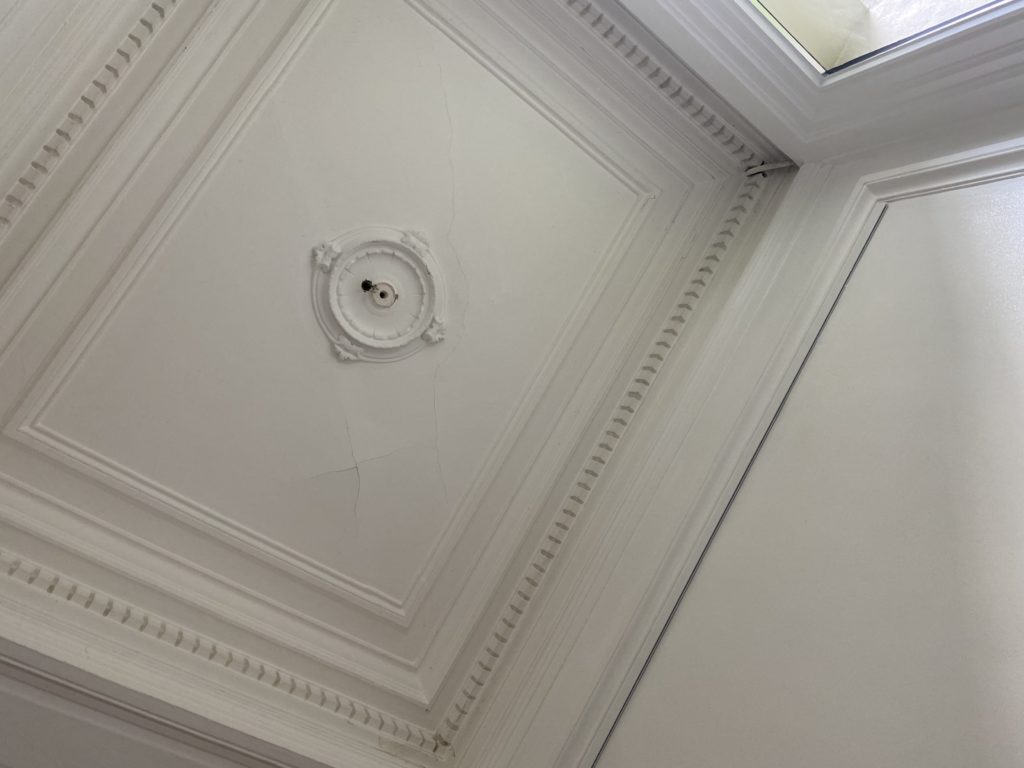 Musa will be a place to stay, for a few nights, in an old house in the museum-area of Antwerp. You can find us on Instagram  @ musa_antwerp. I'll write more about the progress in a next post.
Please take care
of yourself,
and of others,
Sophie