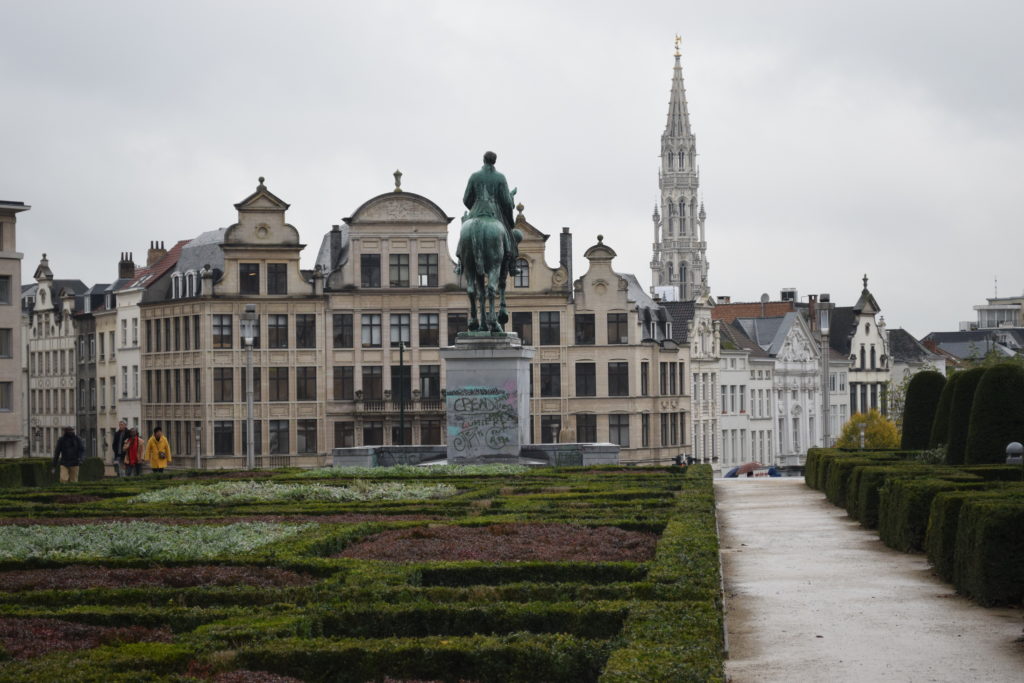 A day in Brussels.
Have you visited this exposition already? Were you impressed?
For me visiting a museum is a good way to relax. A good way to be inspired, set my mind on other things.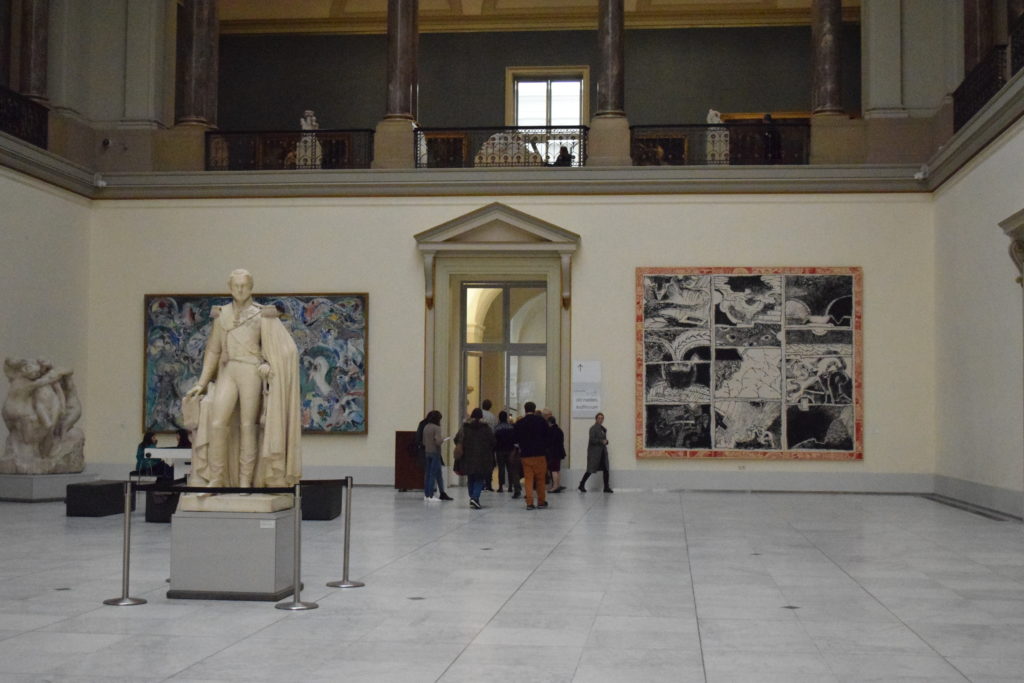 Dalì and Magritte are both phenomenal artists. All their works combined in one expo is fabulous. I loved it.
Surrealism is destructive, but it destroys only what it considers to be shackles limiting our vision.
Salvador Dalì
The works are hung together by connecting subjects, for instance "dream x hallucination," "Georgette x Gala," and "softness x desire."
Gala was Dalì's muse and lifelong partner after they met in 1929. Gala has long been considered equal part muse and monster. She was first married to the poet Paul Eluard. The couple had an open marriage, and Éluard took pleasure in introducing Gala to new lovers, including Max Ernst who left his wife to join the couple in a sometimes fraught ménage à trois (did you see the Netflix series You Me Her?  Well they must have been inspired by Gala). Over the decades Dalí painted her repeatedly – as a giant head smiling serenely in a barren landscape, with a lamb chop resting on her shoulder like a military epaulette, as a fractured Raphaelesque Madonna, or calmly opening her shirt to reveal her left breast.
Magritte's muse was his wife Georgette, a middle-class catholic woman. They married in 1922. She appeared often in the paintings but is only occasionally named, mostly in private portraits.  Georgette was a far more modest woman than Gala.
Did you know Paul Simon wrote a song about René and Georgette Magritte?


Above, René and Georgette, Georgette painted by René. Under 'The Enigma of Desire' by Dalì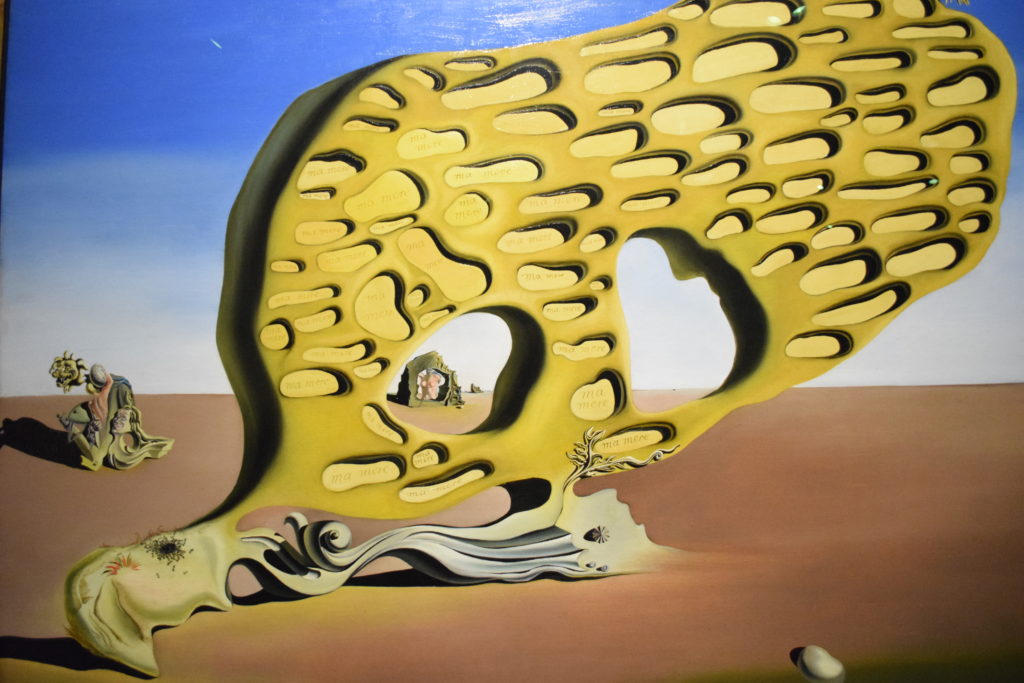 My friend Leen and I talked about how much you can see in Dalì's paintings. They are indeed often as an image of a dream, where people, places, memories and desires come together in a weird way.
The work of Sigmund Freud was profoundly influential for Surrealists, particularly his book, The Interpretation of Dreams (1899). Freud legitimized the importance of dreams and the unconscious as valid revelations of human emotion and desires; his exposure of the complex and repressed inner worlds of sexuality, desire, and violence provided a theoretical basis for much of Surrealism.
Dalì and Magritte met in the spring of 1929, in Paris. In the summer of that year, Magritte traveled to Spain, to Dalì's house. Gala and Paul Éluard joined the party, and Dalí began an affair with Gala.
There sure was a rivalry between the two artists. Dalì was financially successful from the early years, in contrast to Magritte who needed to take commercial work to survive. Magritte only received a decent income from his art in the 50's. They also were very different on a political level. Magritte followed the Belgian communist party and Dalì supported the facists and falangists. It was more a sentimental political favoritism than an ideological one.
If you want to know more, I found a deep analysis on this blog by Alexander Adams.
After having seen the expo, we also went to the permanent Magritte museum, which has many works of Magritte and also goes deeper into his personal life. Magritte did a lot of graphic design in the beginning.
But if you are intrigued, do visit this beautiful exhibition, it is open till February 9, 2020.
And if you have seen it, let me know how you felt!
Ciao, Sophie