Ciao, ciao,
Come stai?
Spero che stai bene, molto bene!
I have been here for a week now, to enjoy the Puglian food, the sun, the quiet way of life and to work in the yard a bit also. My friends Habiba and Marie – who took most of the photos – joined me.
If I think of it, I have never been here in the month of October. The first five days, the weather was very nice, we could still sit outside by the pool. But now it is getting more changeable, temperature is dropping and we get more rain. I started working in the yard, cutting the hedges of rosemary and lavender. I also did some crochet.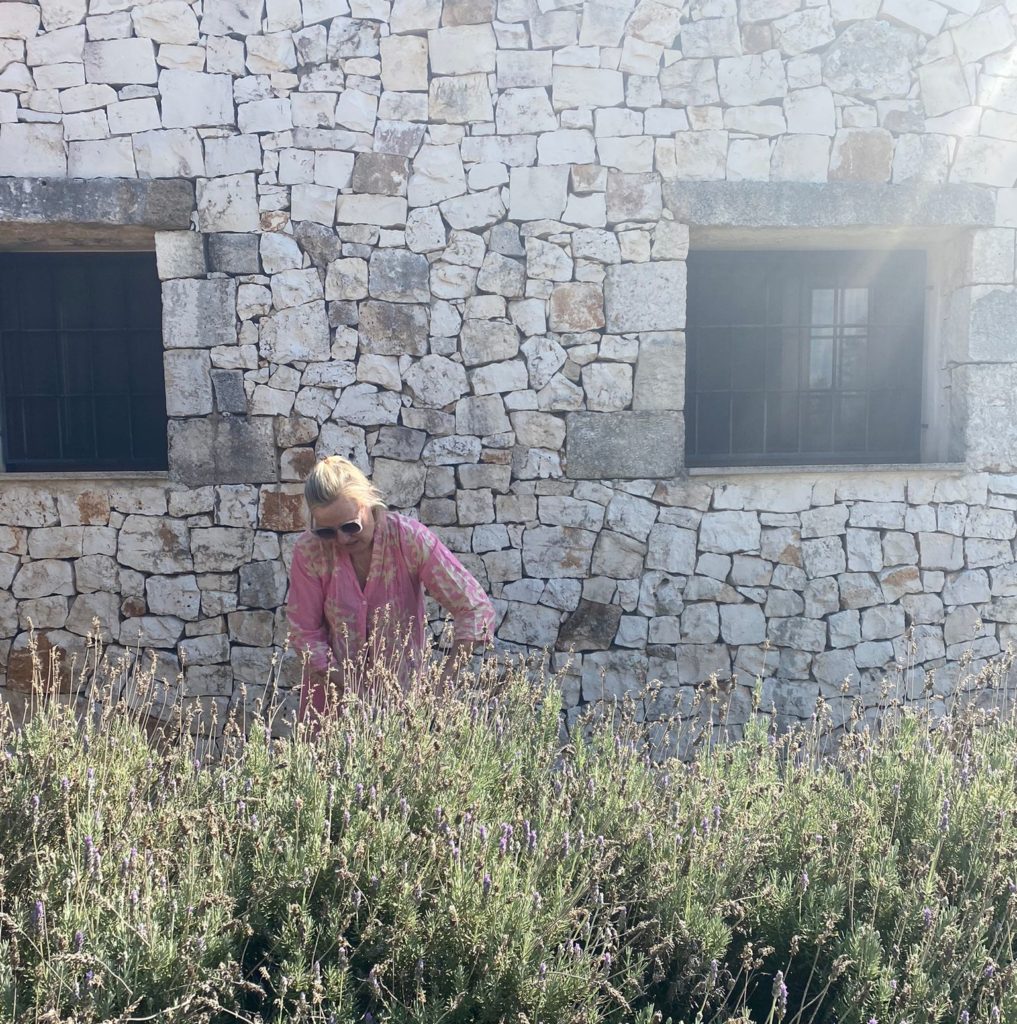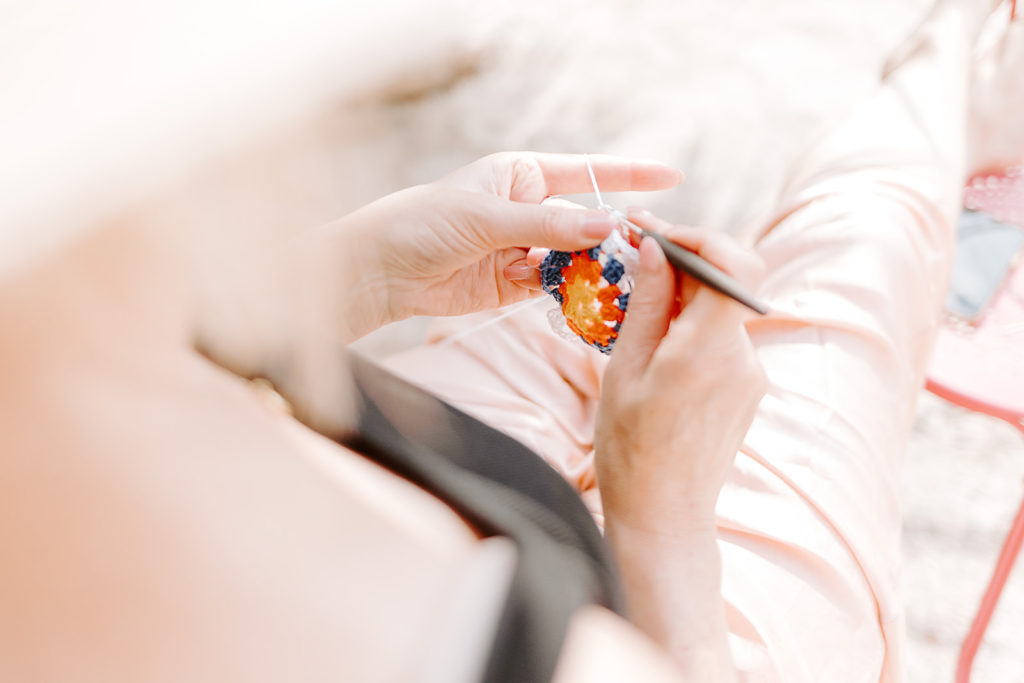 While walking through the yard I discovered new fruit – it has always been here of course, but I never saw them cause they are ready to eat in October. You know kaki? Here's a photo, they are so juicy and sweet.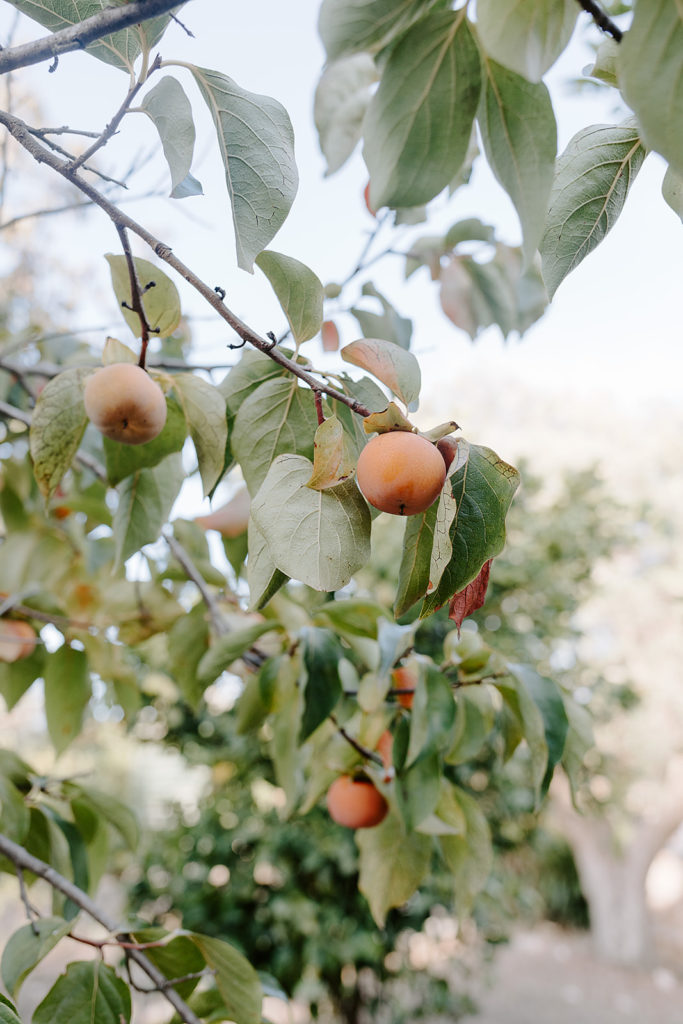 There are plenty of gorbezolli and the pomegranate are shiny and ready to be picked.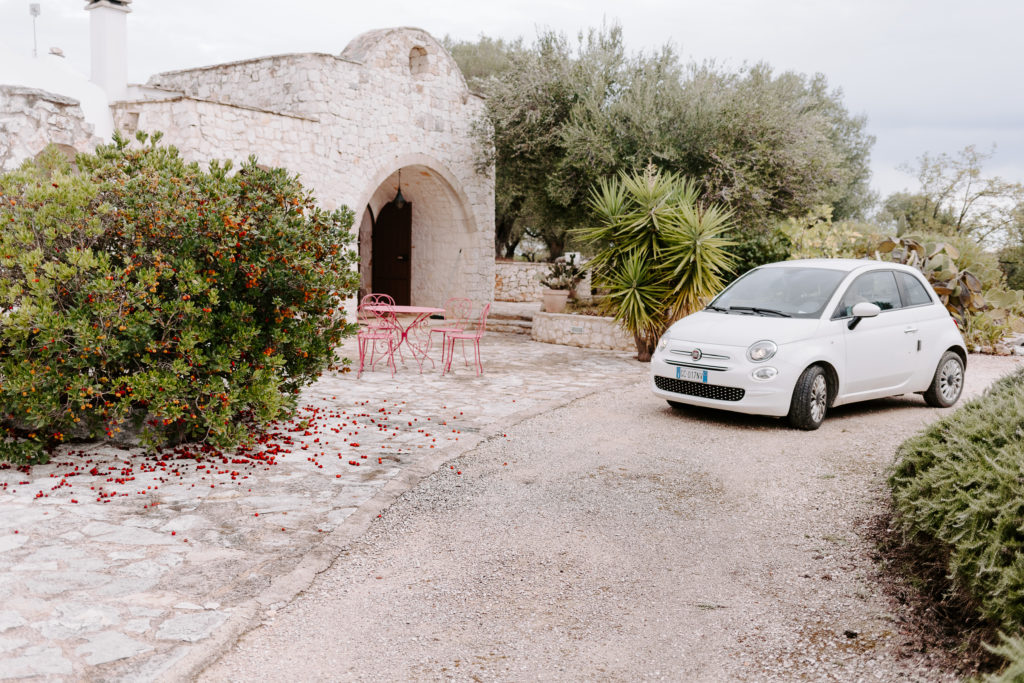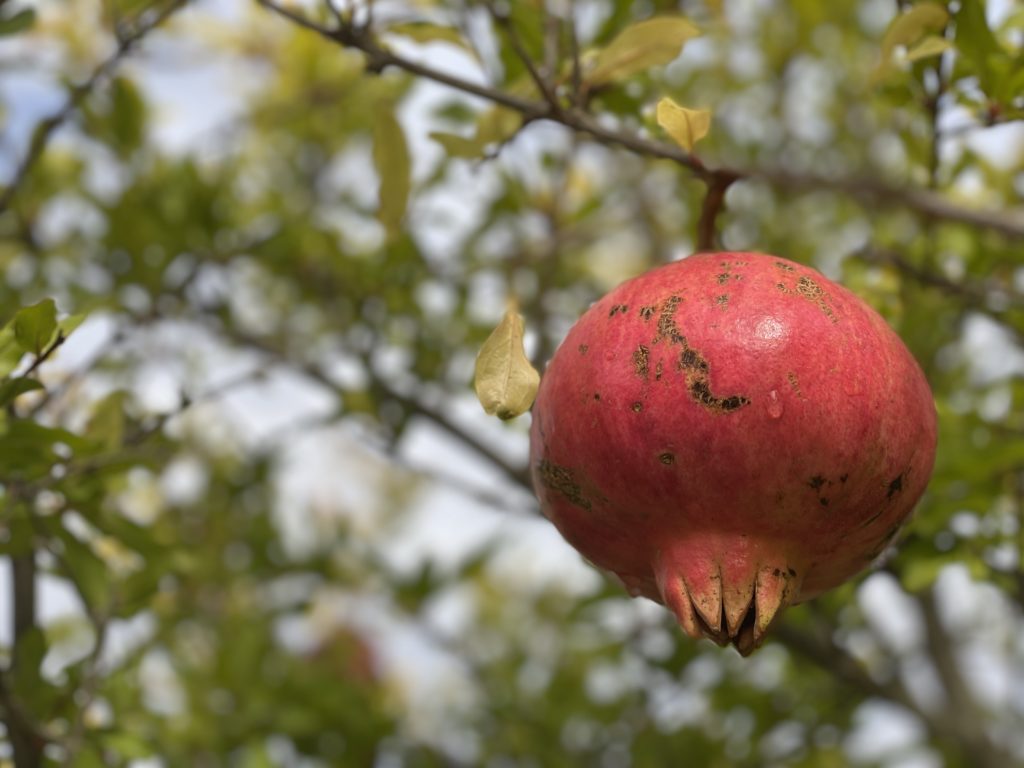 All the beautiful little towns are easier to visit now, less overwhelmed with tourists.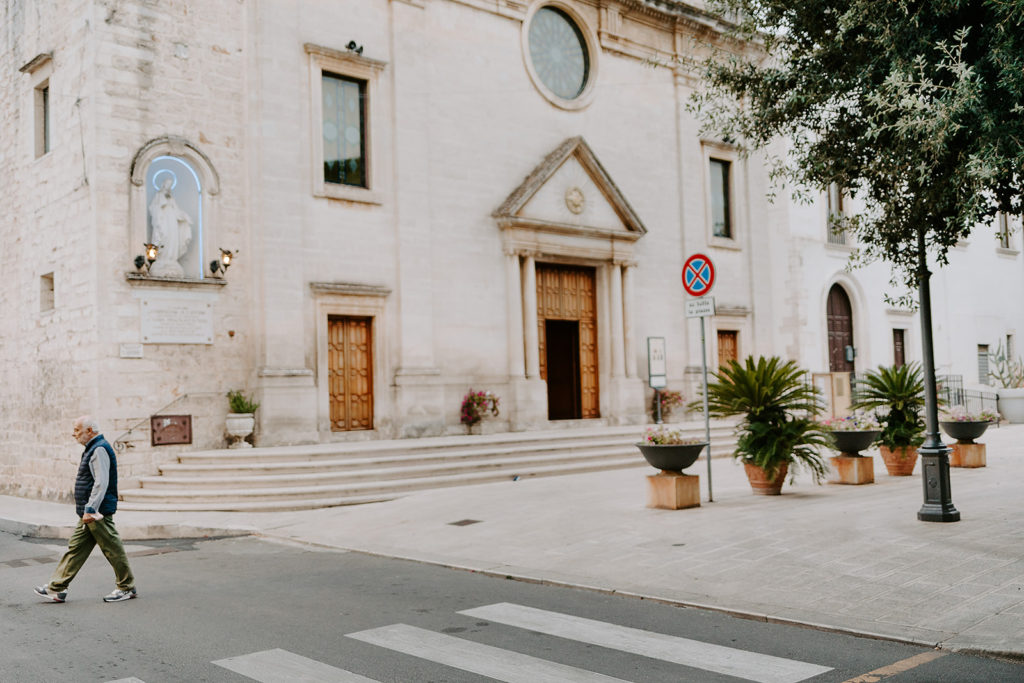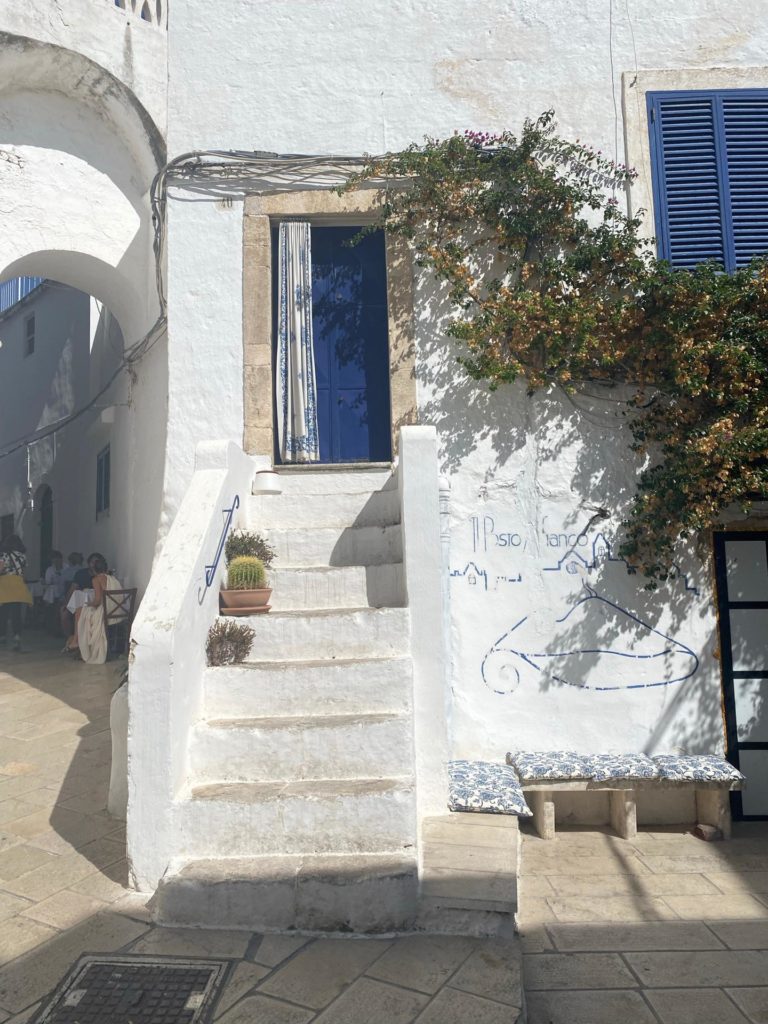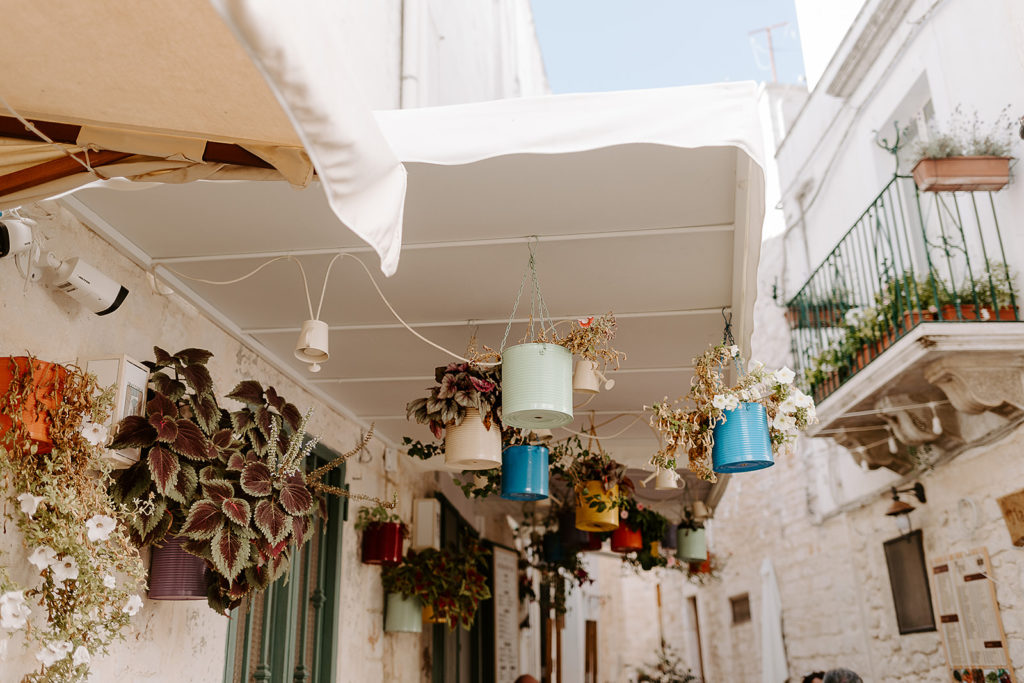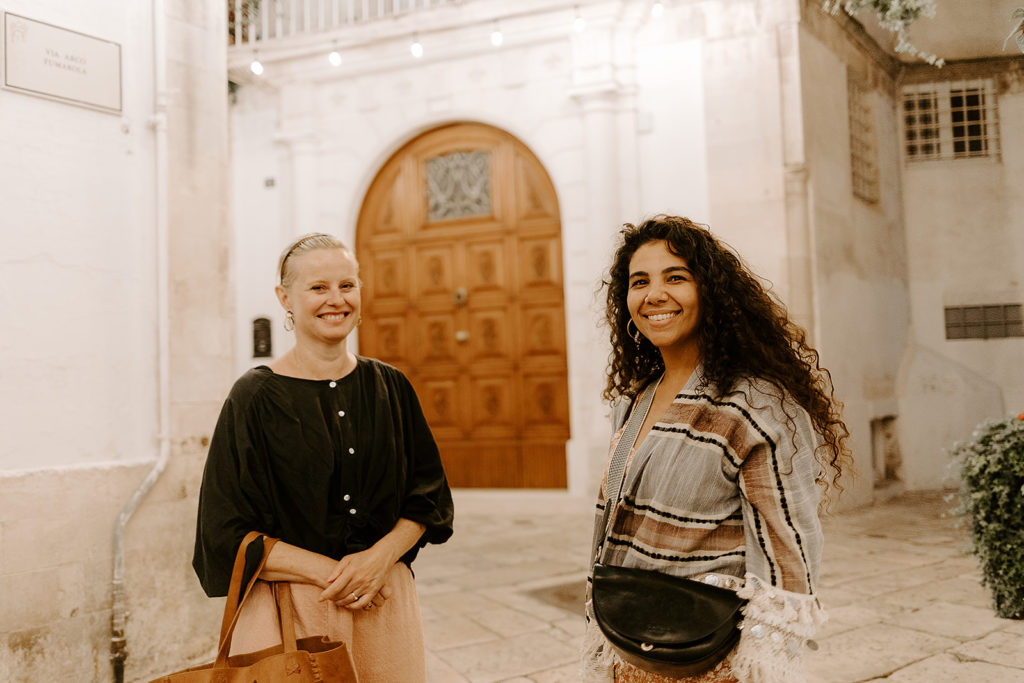 We went to the coast nearby, at Santa Sabina. Did you read the book by Paolo Giordano 'divorare il cielo' (it is not translated in English, I have read it in Dutch). It is an amazing novel, and parts of the setting is right here, at Santa Sabina. Also the area of Ostuni is part of the book.
The beach was deserted and there was a lot of wind, but so peacefull.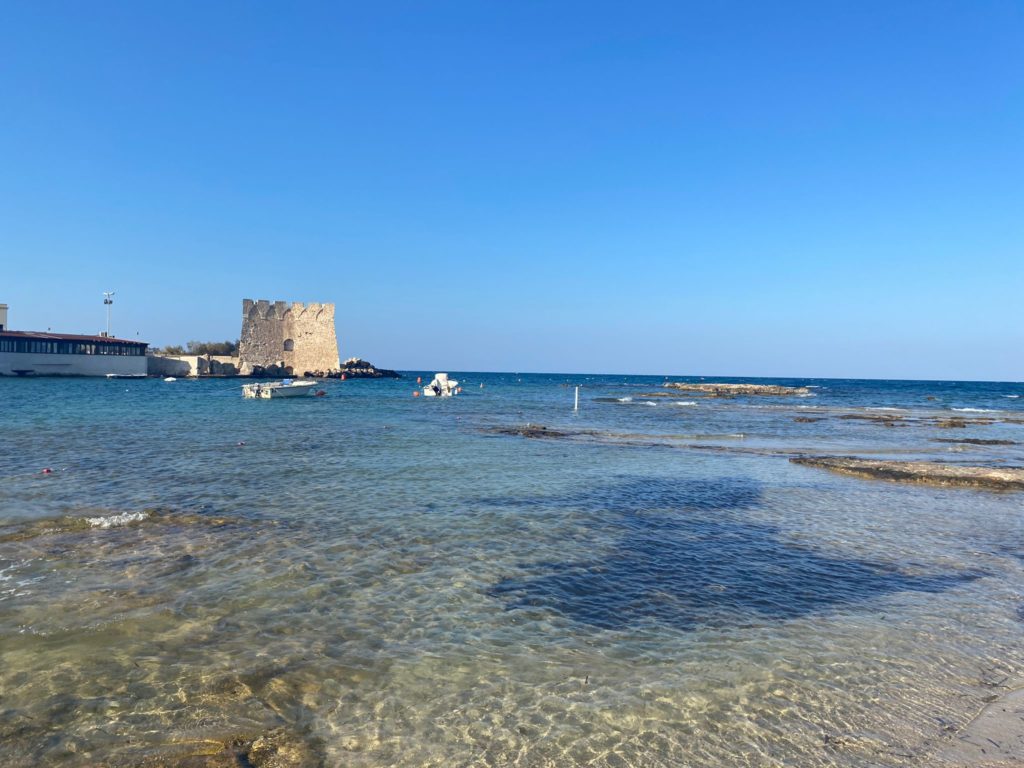 We discovered a few nice restaurants, I ll share them here with you. Coffee and more is located in the middle of the centro storico of Ostuni, it is great to sit outside in the little yard, under the trees. But then they have a nice terrace with view on the sea. One evening we sat inside, and that was cosy too. The homemade pasta 'Enigma' is delicioso.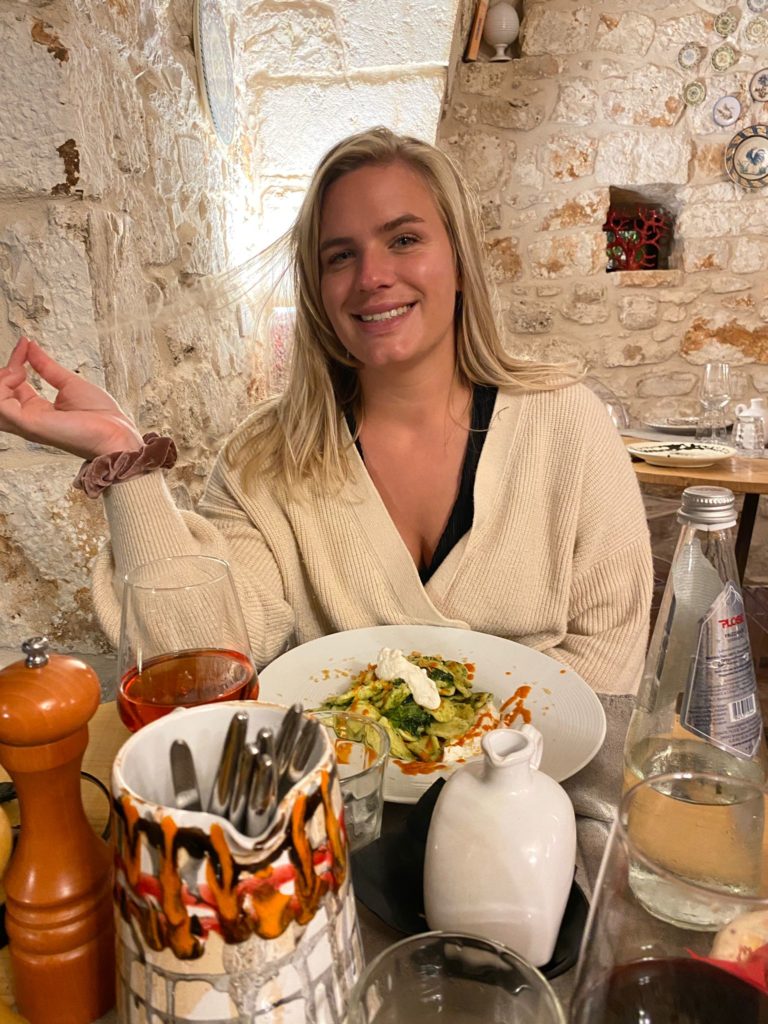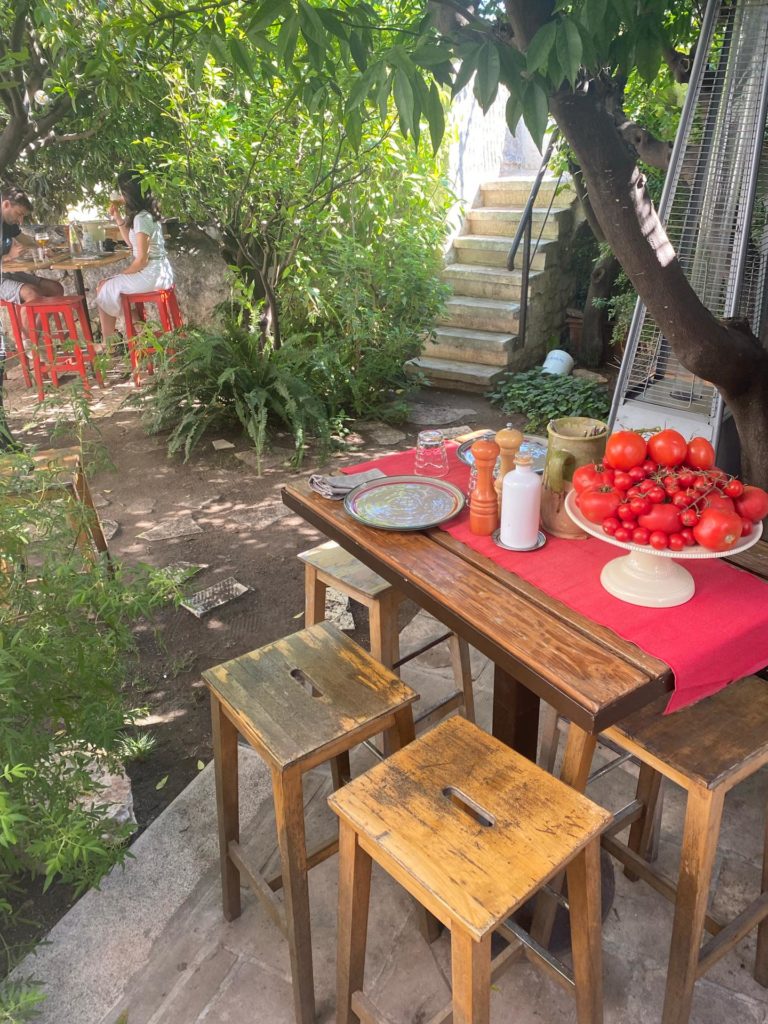 Taverna della Gelosia stays one of my favorite restaurants in Ostuni. I ate the risotto with red beet!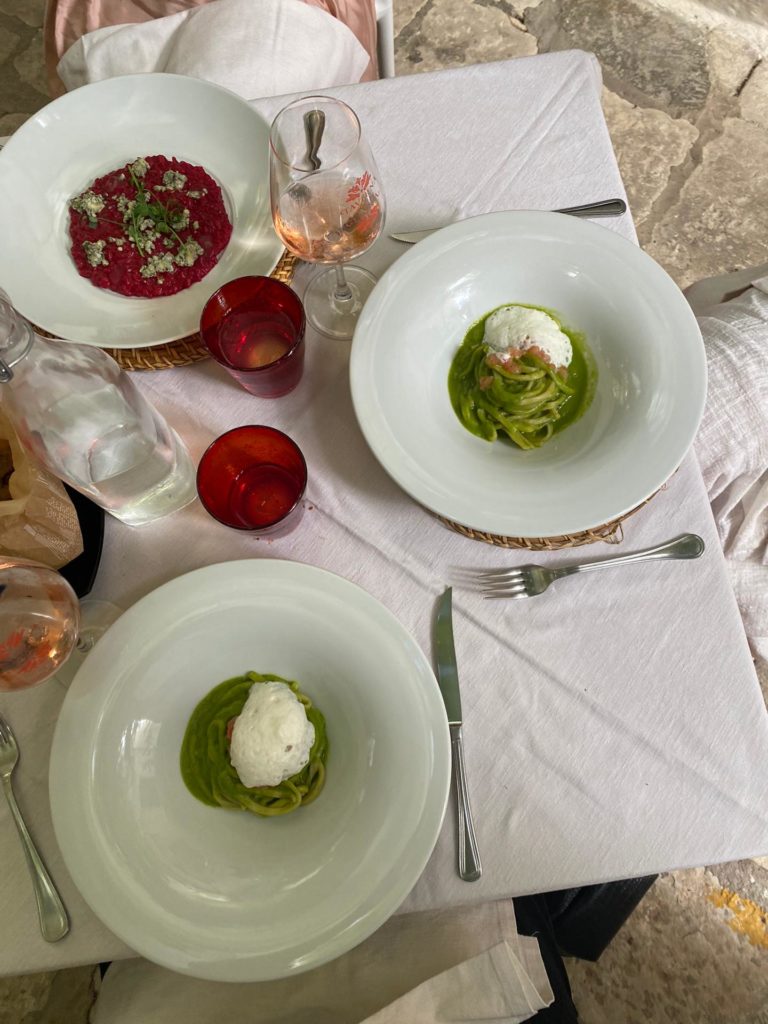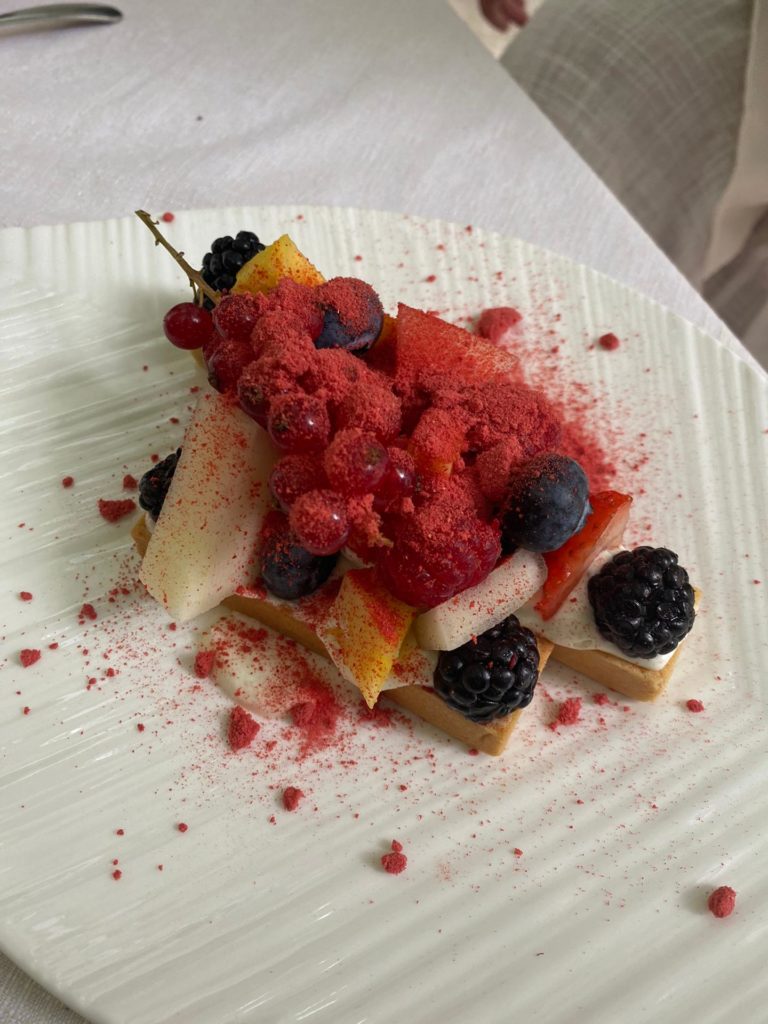 Daughter went to the Masseria Salamina  a few weeks ago. We didn't get in there anymore, but this is certainly also a must-do!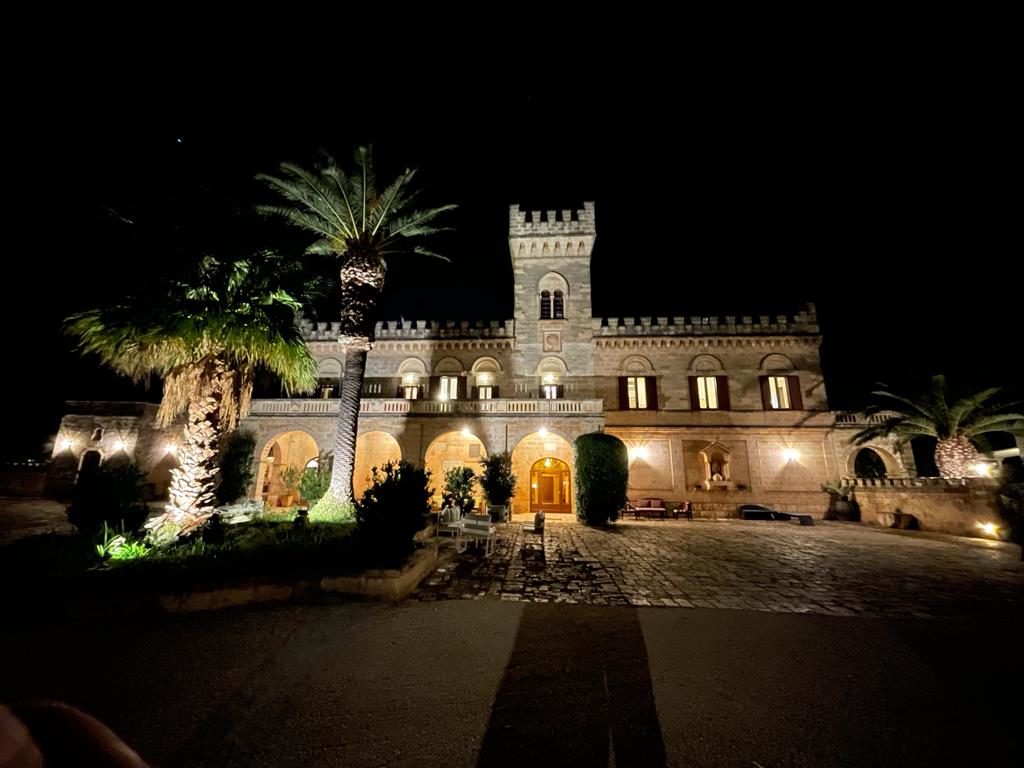 We cooked a lot at Casa Vita, all the ingredients are here to make all kind of yummie meals.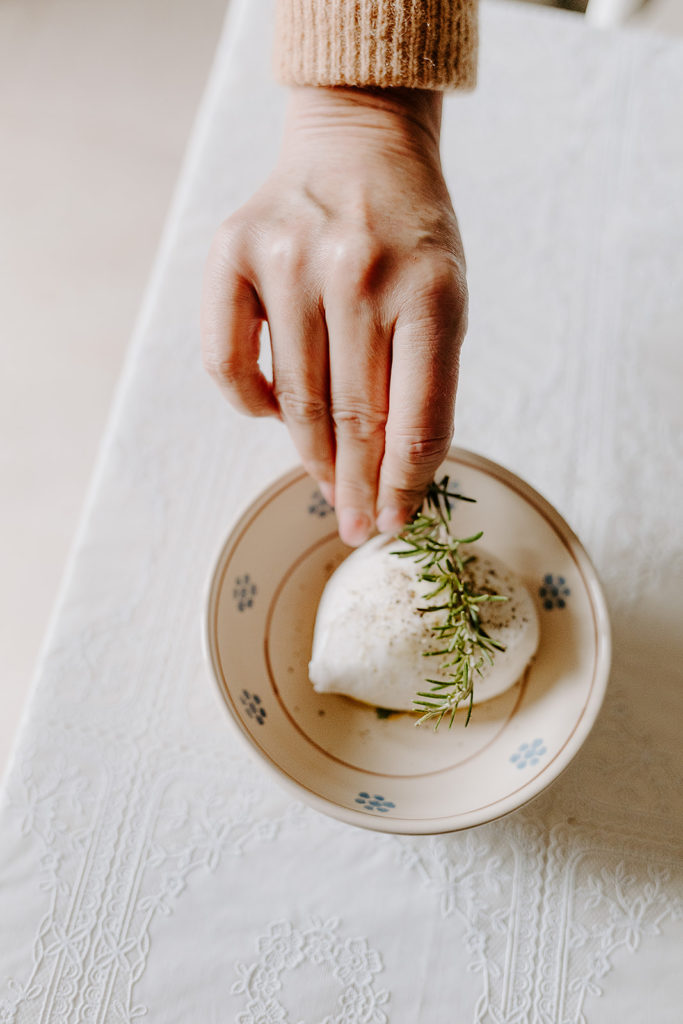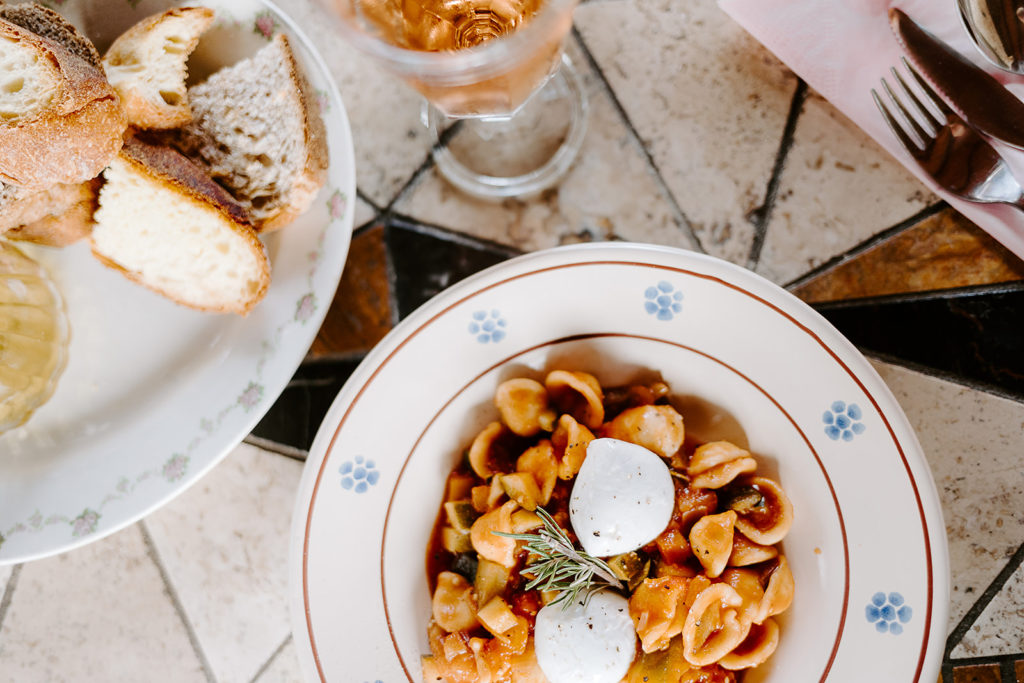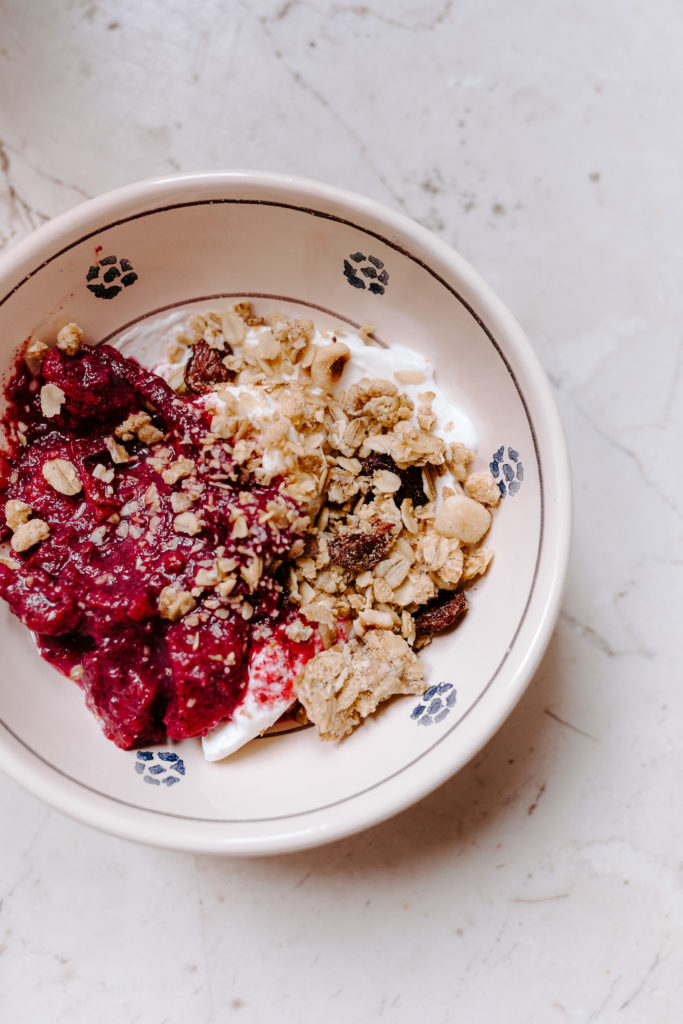 Casa Vita is the ideal spot for yoga, on the roof or at the patio.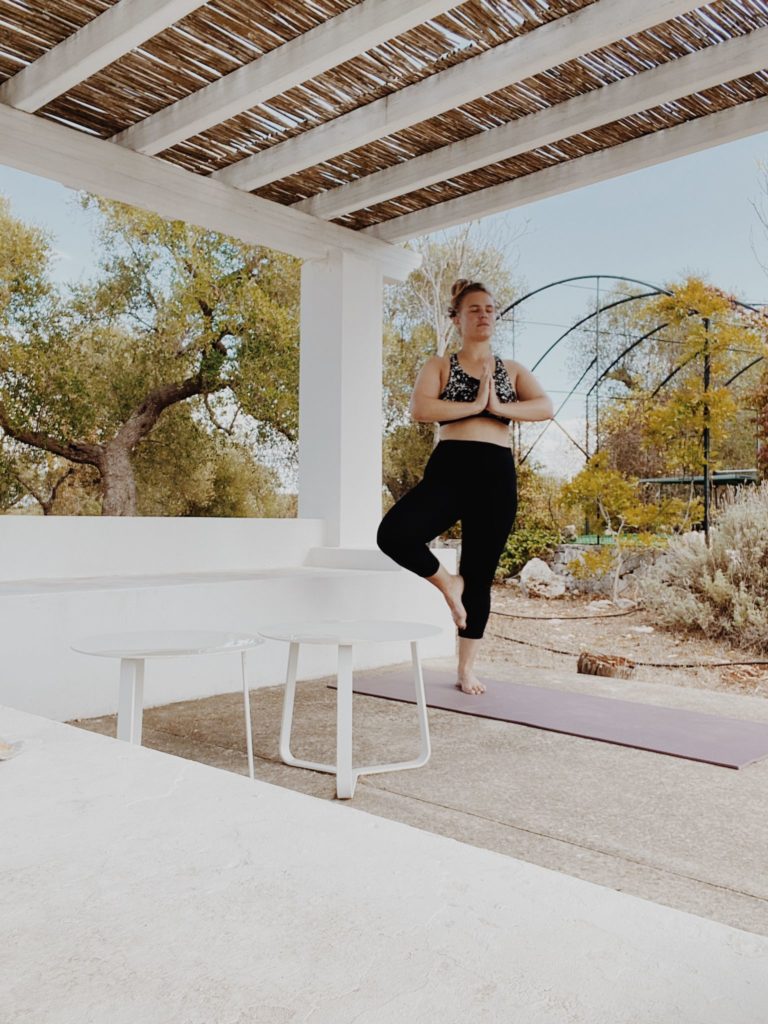 Did I tell you we have six cute babies here? They are born under the olive tree, and now start hopping around the house. They are too beautiful: three white ones with clear blue eyes, two striped ones and one shy black one with orange spots. I wanna give them italian names, like Giulia, Matteo, Leonardo, Francesca… All ideas welcome!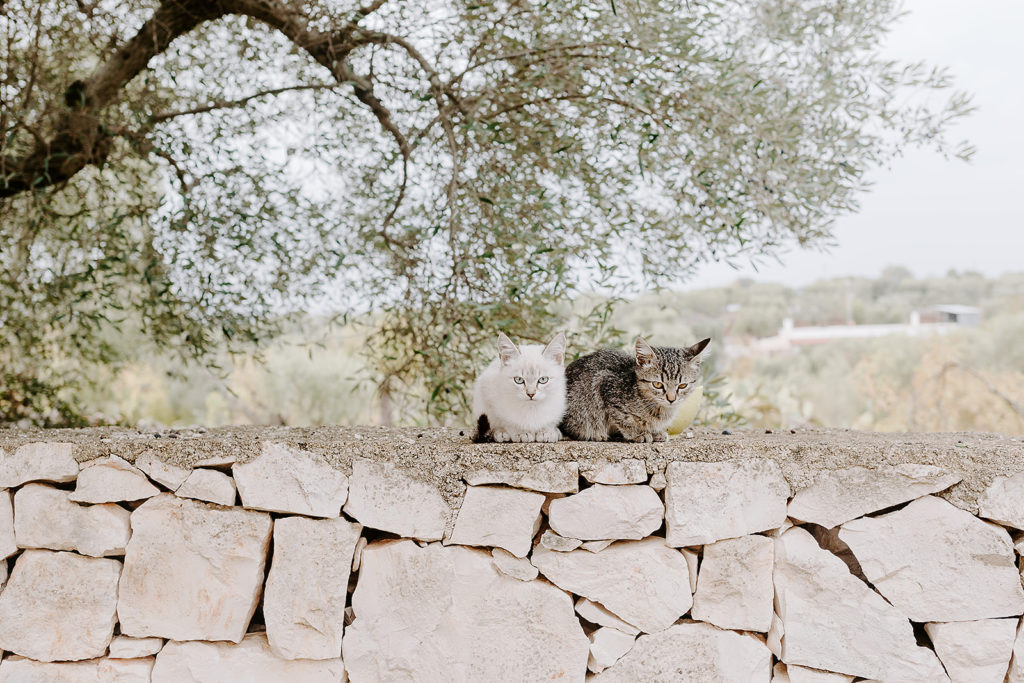 Well, I will come back in the Spring, for the month of April. That is the plan, one month to paint, work in the yard, prepare everything for the guests next Summer.
To be continued.
Arrividerci, Sophia and the six cuties