Hello dear readers,
How are you? Back to work?
Slowly getting into another rhythm again, after the lock-down?
We were lucky. After two years of looking for a new coffee-table, ours was eventually delivered a few weeks ago. I loved the design of terrazzo, but it was so hard to choose: colors, patterns. Last year we bought two new chairs – pink! – they're called Little Tulip and my friend from Homepage helped me choose.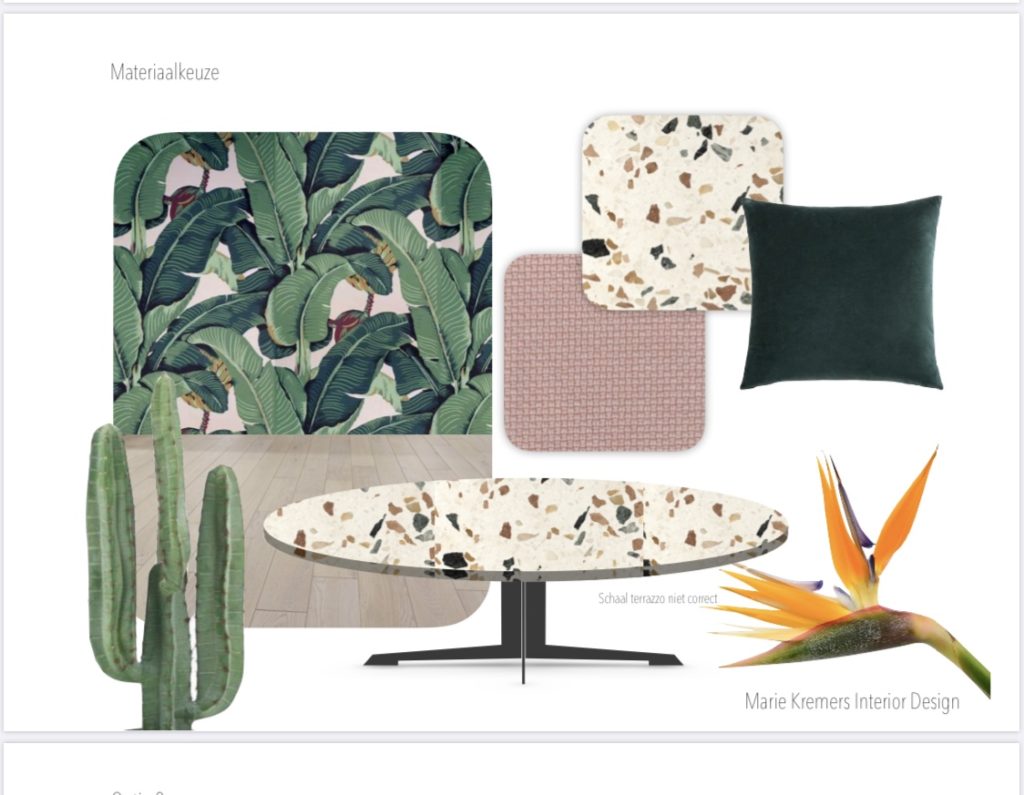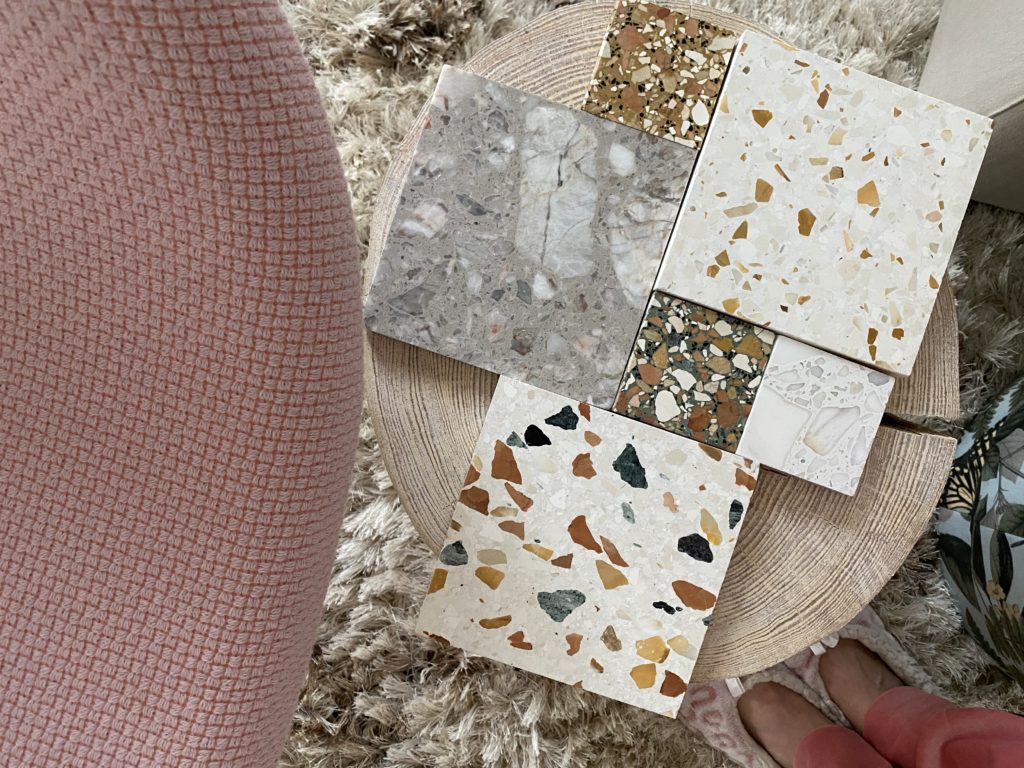 As you know by now, I have a bad allergy for boring interiors – and since I am making confessions here anyway, I might as well tell you I'm allergic to boring people as well. Don't feel offended, I do not mean you, you wouldn't be reading my blog if you were boring 😉
Sorry! Still have a hard time to focus (yes, yes, if I was a child now, I would be labelled with ADD) So, back to interior choices. Colors make me happy, flowers too. I like the design of terrazzo a lot. First I wanted more pink in it, but that would have been too much with the chairs. So this type has so many different shades of green, terracotta-pinkish and the base is off-white. It matches perfectly with the rest of our interior. It was a good choice!  The foot is lacquered white. The table is designed by my niece.
We all are very happy with the result. The table matches perfectly with the rest of the interior, a mix of colors, materials and of course all the plants. The living room is finished, cosy and comfy. Decorating is what I love to do.
What do you think?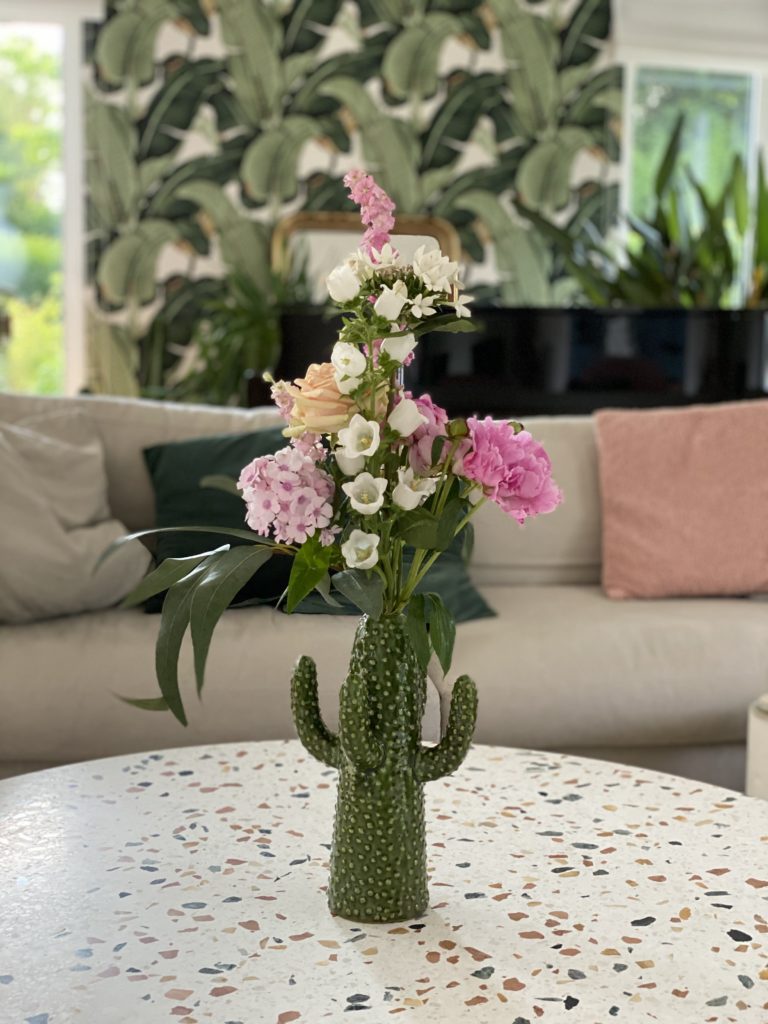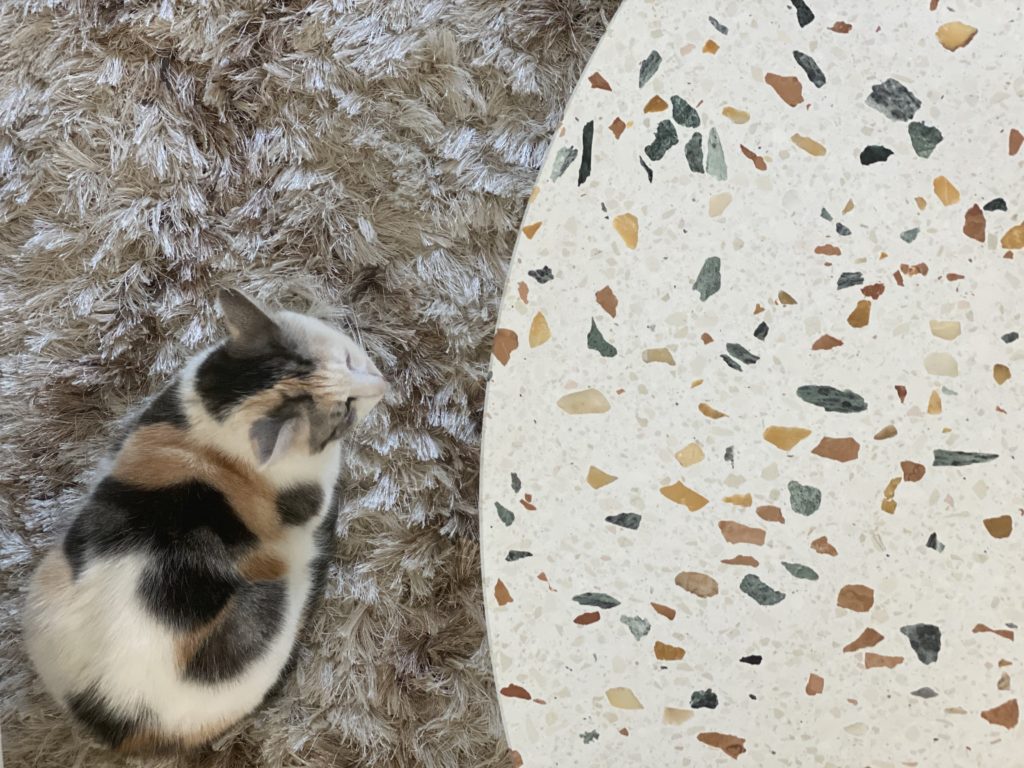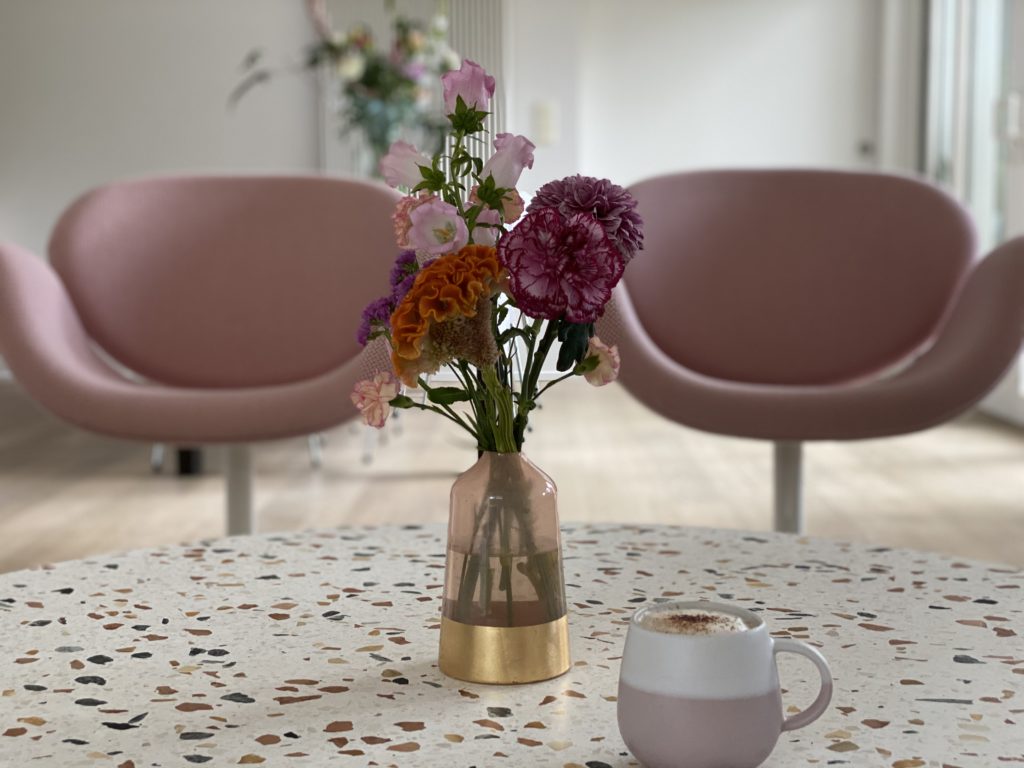 But! I am not finished with decorating, nono. One of the most fun things to do these past months in lockdown, was scrolling and searching online for ideas and putting them on the Pinterest board of our new project. What is it about? It is again in the tourism business, but here in Belgium. I will do the decorating part, with the help of the family. To be continued 😉
So long, Sophie
PS: a sneak preview