Dear readers,
Last Monday was a beautiful day. It sounds contradictory because I had to have a little surgery done on my foot by a doctor an hour away from my home. Luckily a friend volunteered to drive me. She suggested we make it a whole day and visit the beautiful town of Thorn first, which was located only ten minutes from the medical office. A great idea!
A newborn in Thorn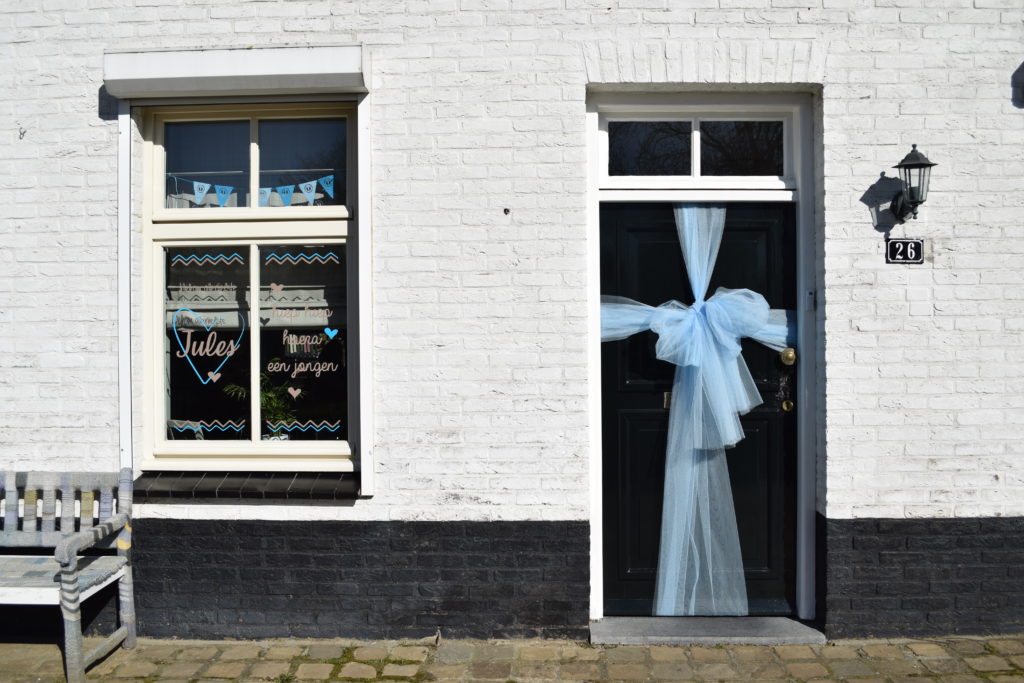 Have you ever been in Thorn?
The little town of Thorn is located in the south of Holland in the province of Limburg. It used to be a tiny principality; today it is one of the ten must-visits in Holland. Thorn is known for its old white houses and monumental buildings.
The history of Thorn dates back to the 10th century. Over the course of time it developed into a miniature convent ruled by an abbess and twenty ladies of noble birth. It had its own jurisdiction and its own currency, but this came to an end in 1794 with the arrival of the French.
The white town
It's called the white town–a funny coincidence, because Ostuni, in Puglia is called the white town too: la città bianca. This is the town where Casa Vita is located.
But back to Holland 😉
Why were the houses white?
After the aristocratic ladies had fled, the French imposed a tax based on the size of the windows. The locals were often poor people living in large properties that previously belonged to the rich. To reduce the amount of tax they had to pay, many of them bricked up the windows and then whitewashed their houses to conceal the signs of their renovation work ('scars of poverty').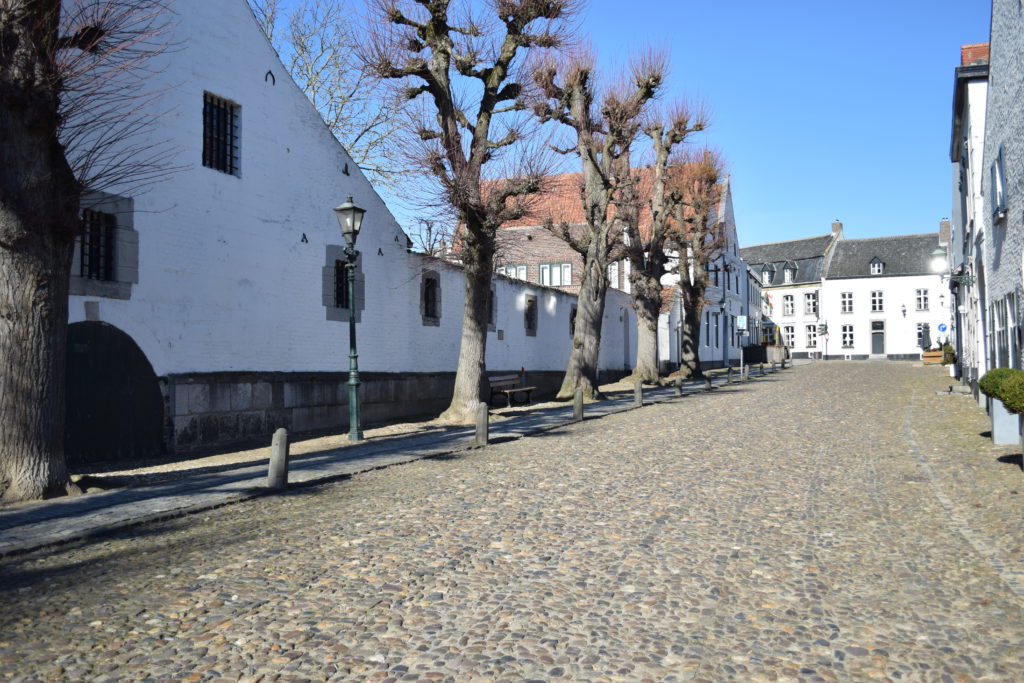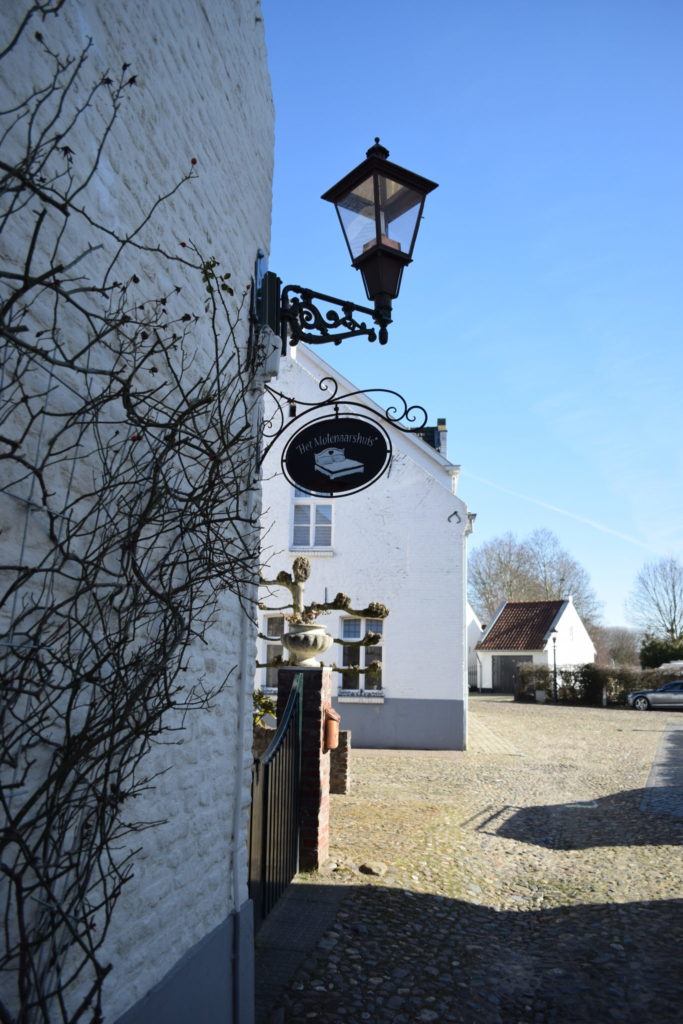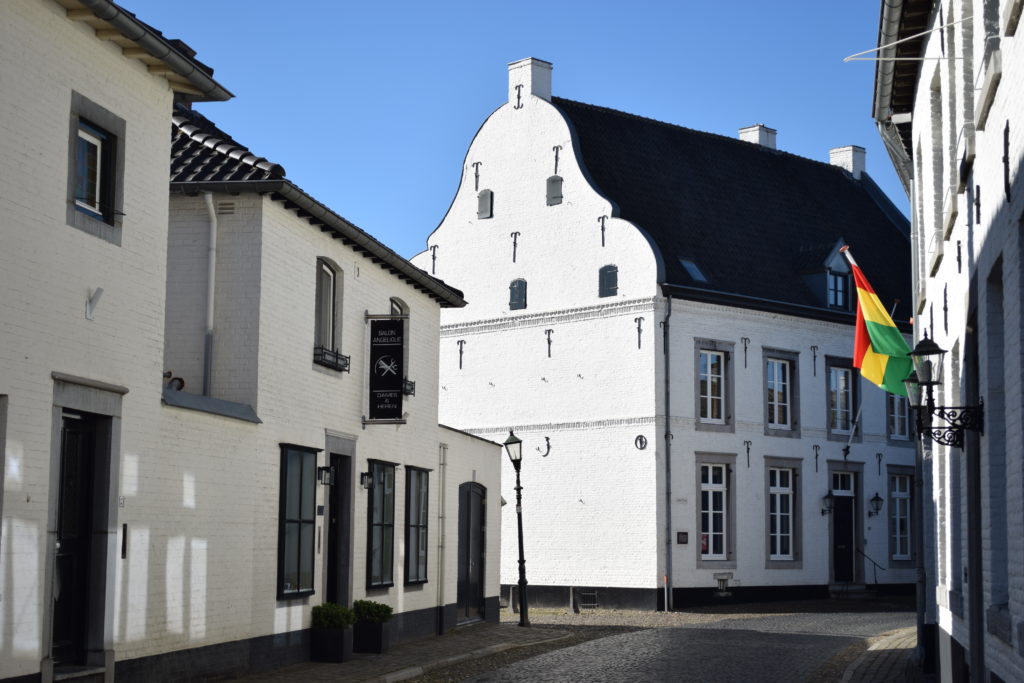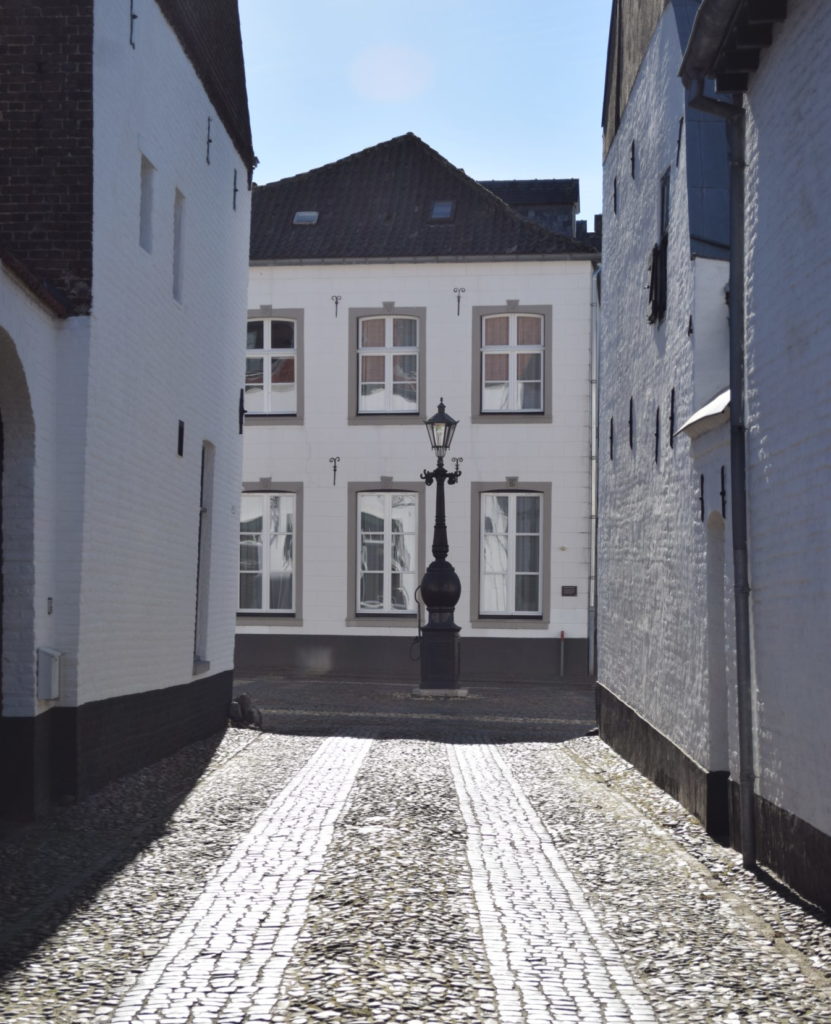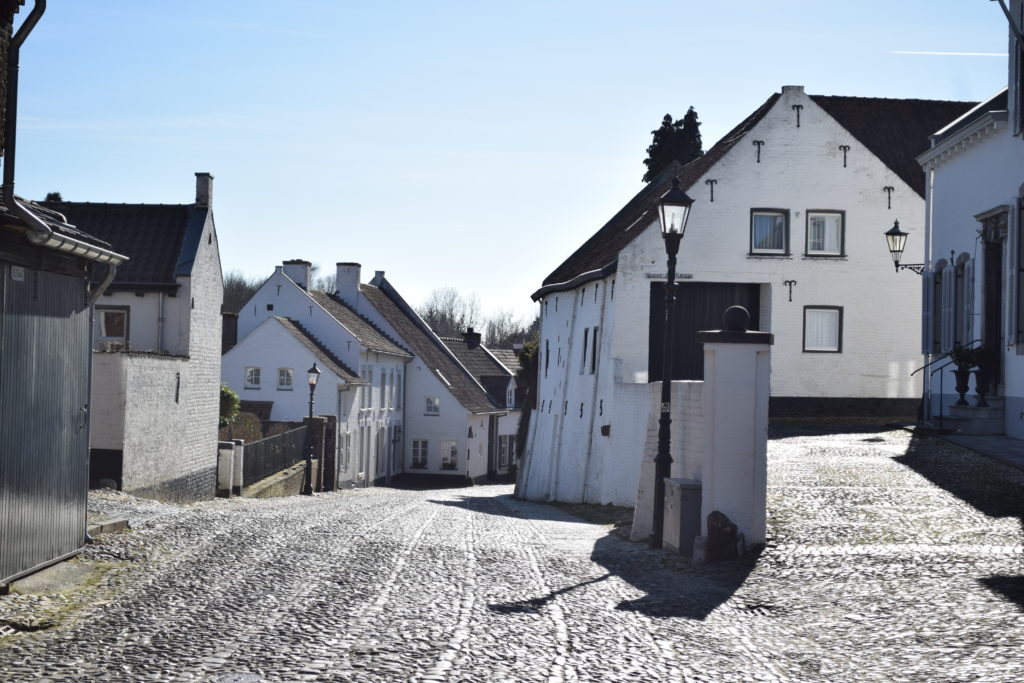 The town is so well preserved, the cobble stone roads, the roofs, the lanterns… We were there on a Monday, and it was very quiet. I suppose that during the summer it is filled with tourists. This was a good day, just one terrace was open for lunch, but that is enough. The only disadvantage was that the museums were closed too. They open as of April 1st. If you would like to go deeper into Thorn's history, you better visit later in spring.
The Abbey Church was mainly built in the 14th century.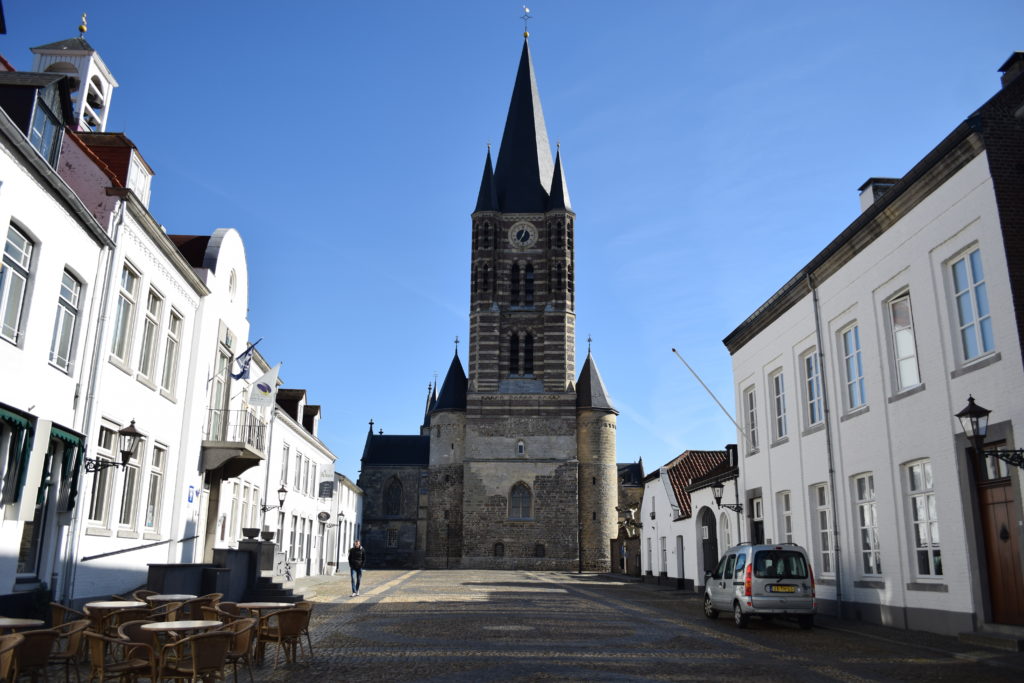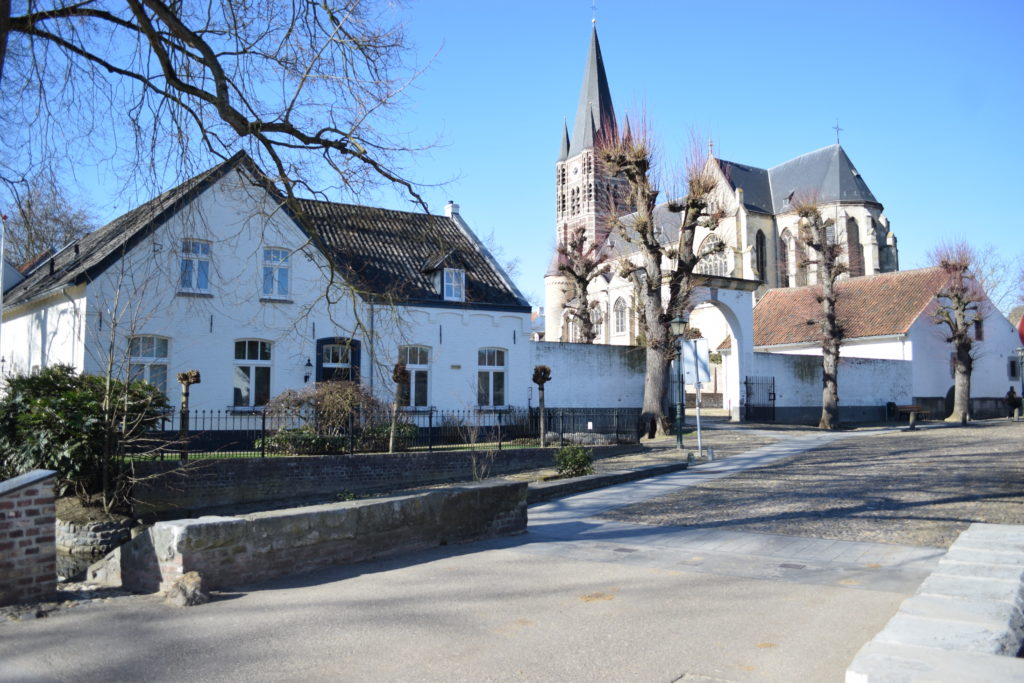 Walking here felt like being in another era. It made me feel calm and at peace. Of course, I'd better not think of the horrific things happening in medieval times. Well, I would have preferred having been one of the twenty noble ladies who had the whole town to themselves. I could perfectly picture myself and my friends here!  "Noble" could be replaced by funny, creative, intelligent and a bit bold :-). Would you have joined me?
Cheers, Sophie