Bonjour,
Can you imagine? A day in Paris, too short of course, but just wonderful. I had the opportunity to hop in the car with a friend who was visiting her daughter. The daughter studies in Paris. Another friend came along. So it was the three of us. We left in the morning and were just in time for lunch in Paris.
My friend booked a cozy little hotel, somewhere in between the Louvre and the Eiffel Tower. A perfect location for a short stay.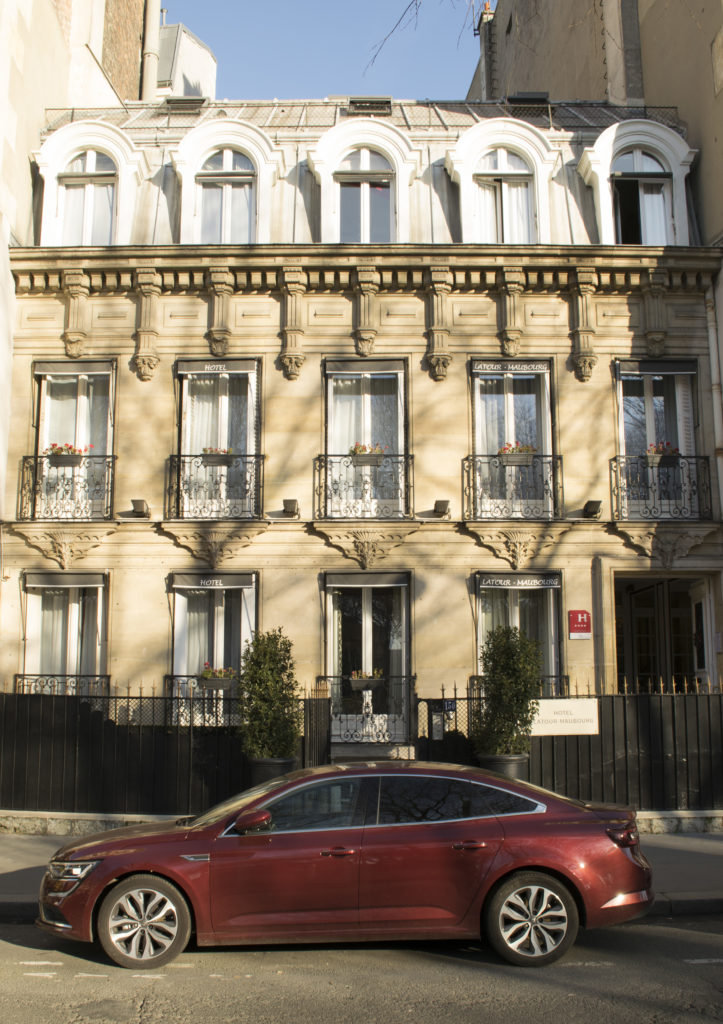 In the afternoon we walked across the Seine and between les Tuileries and on to the Louvre.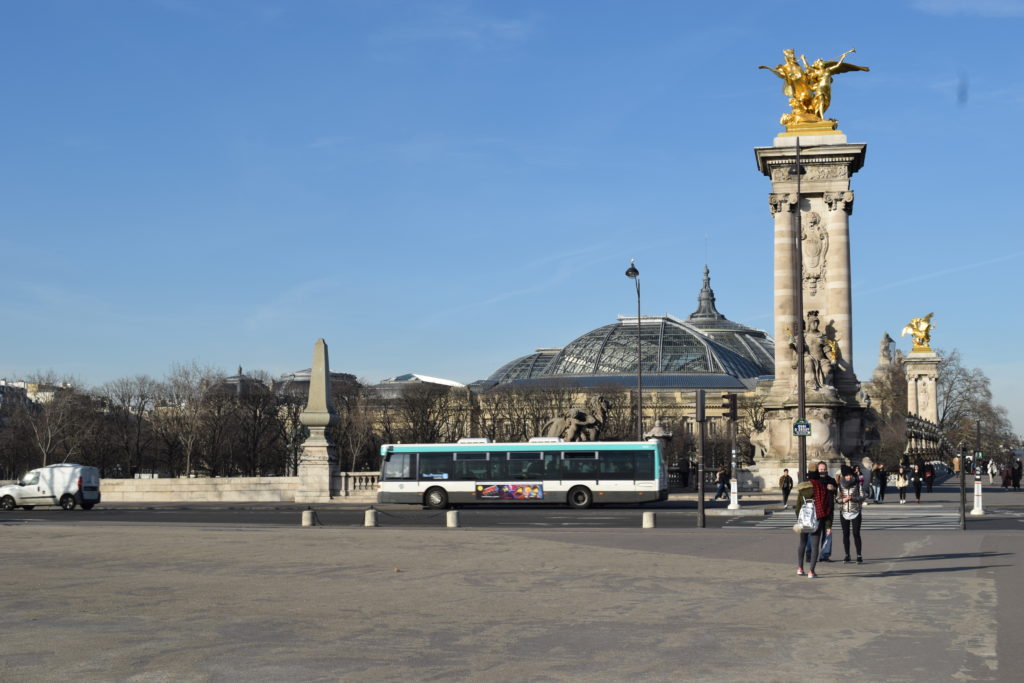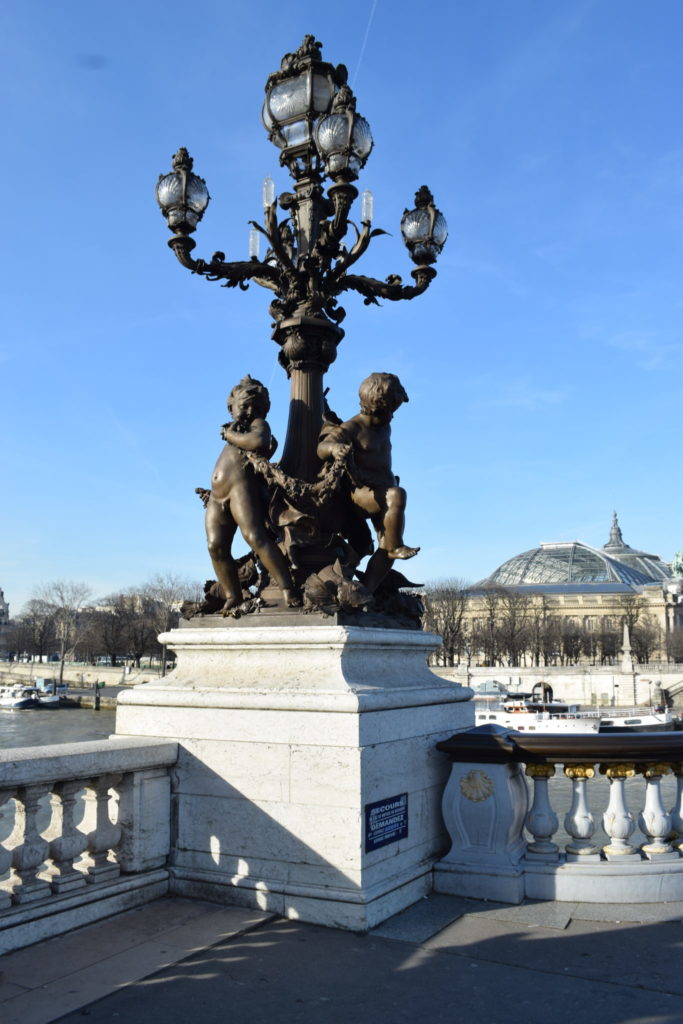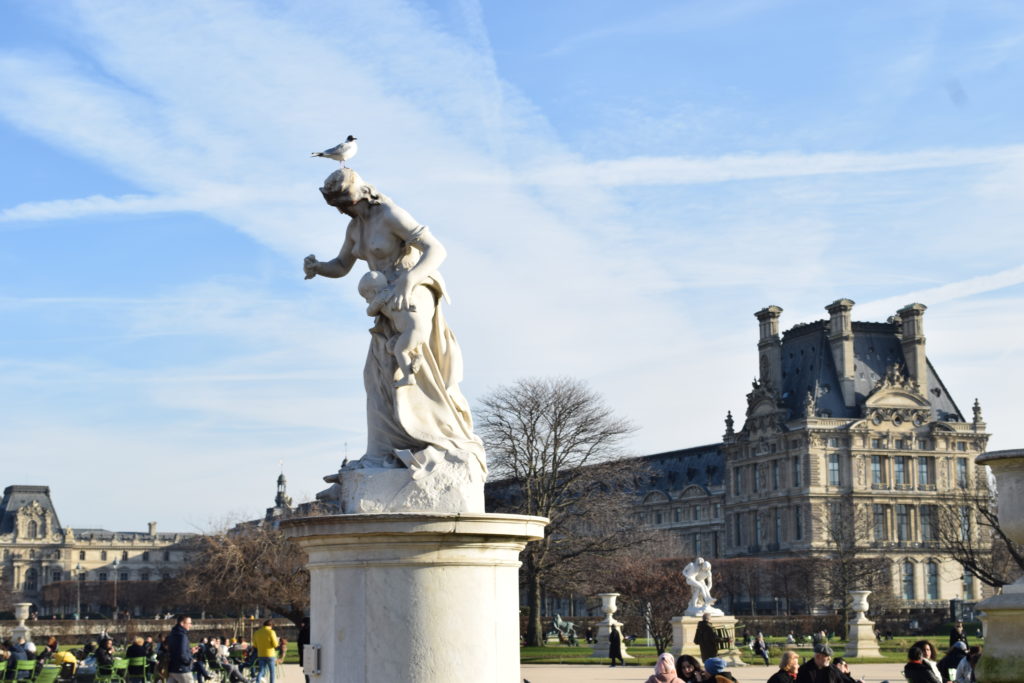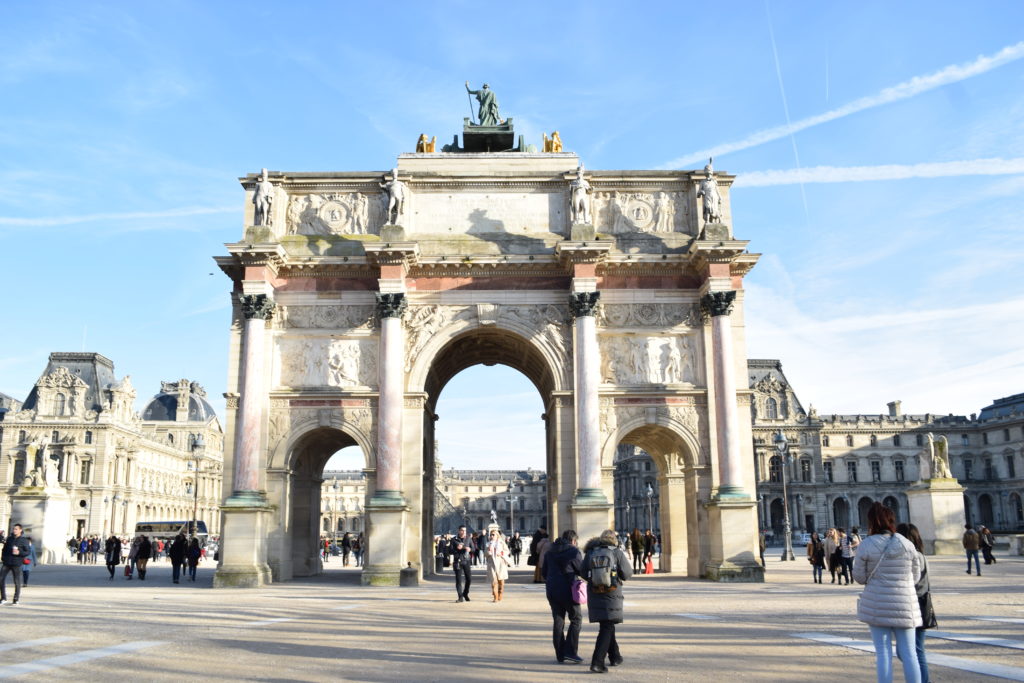 We had a cup of delicious tea in the lobby of the Brighton Hotel. Oh, these great color combinations in the velvet upholstery of the little chairs and stools.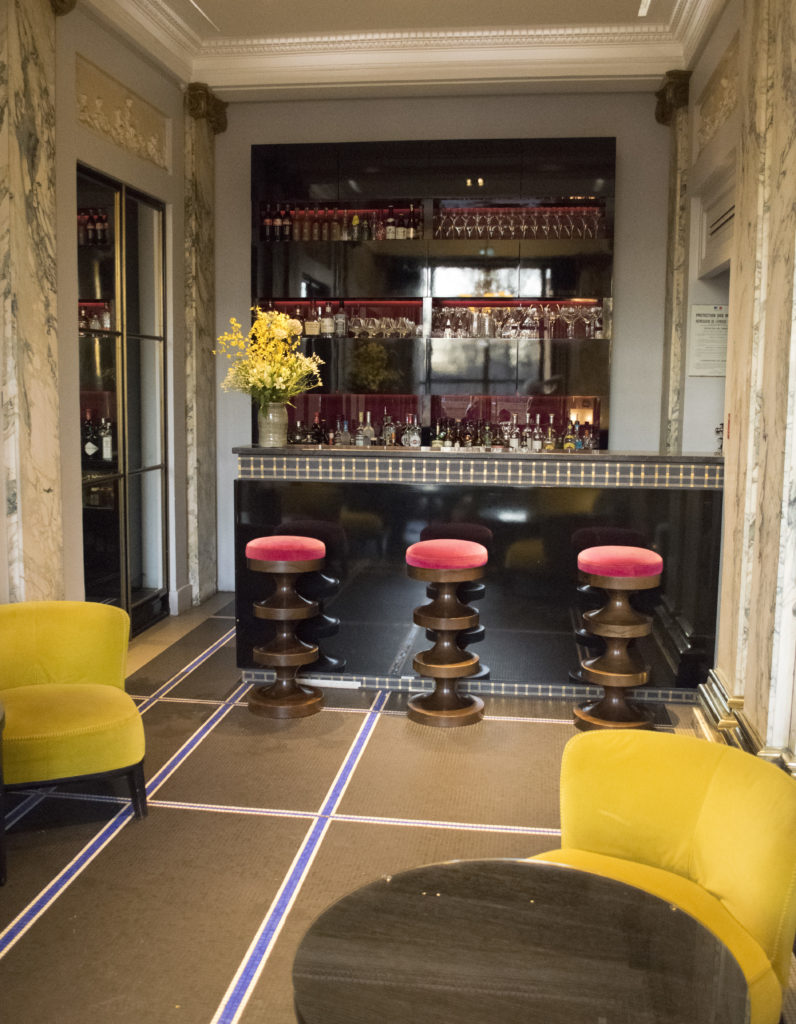 When we walked back, it was late afternoon already. But what great views, Paris by sunset.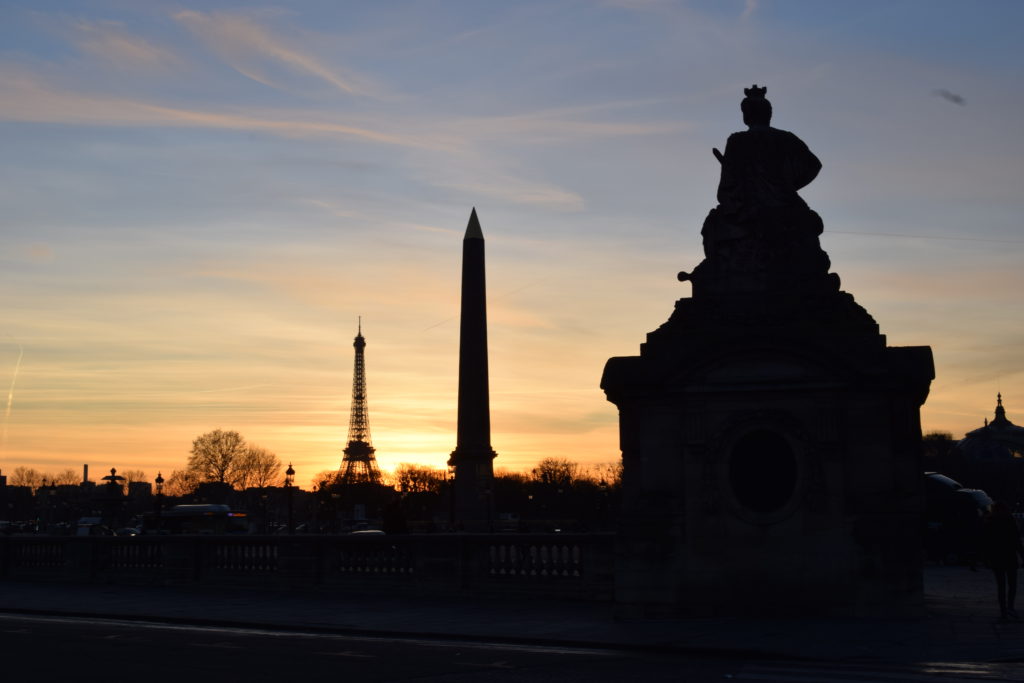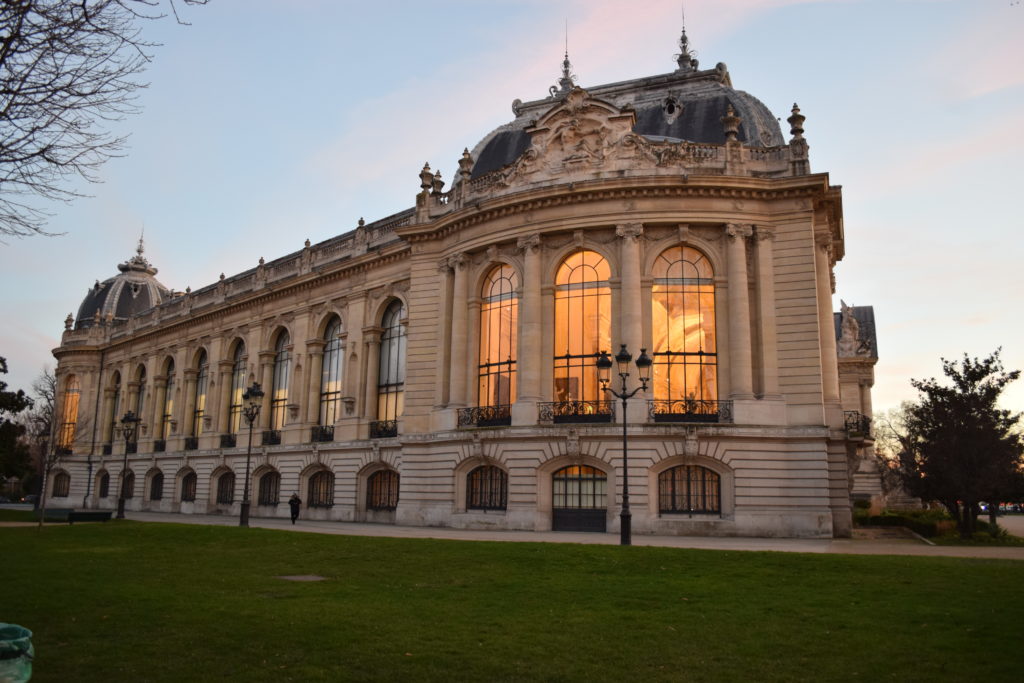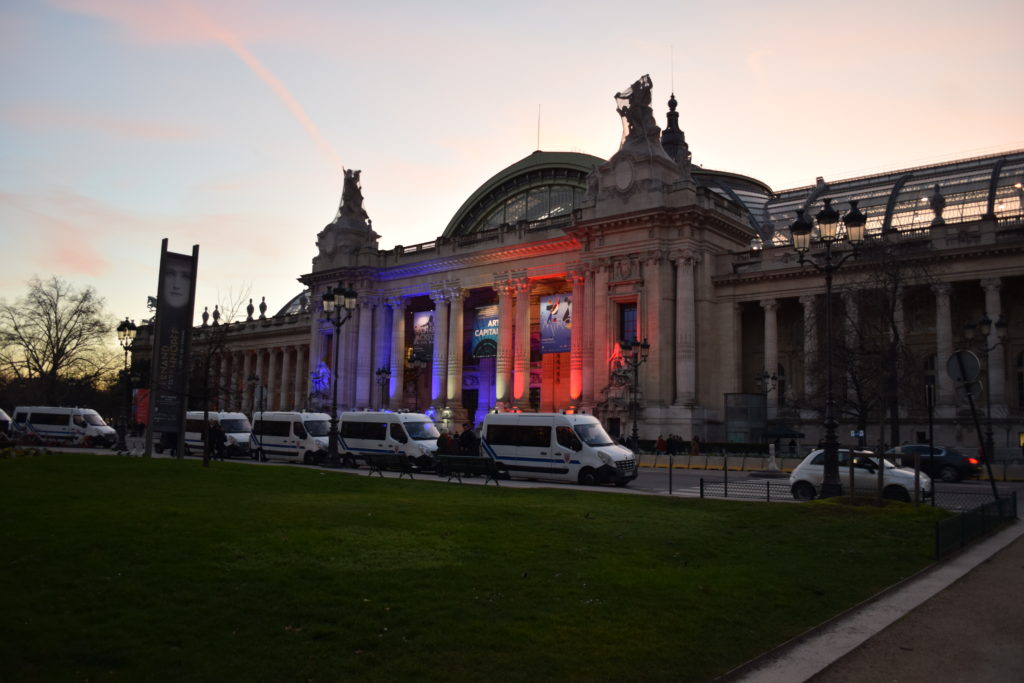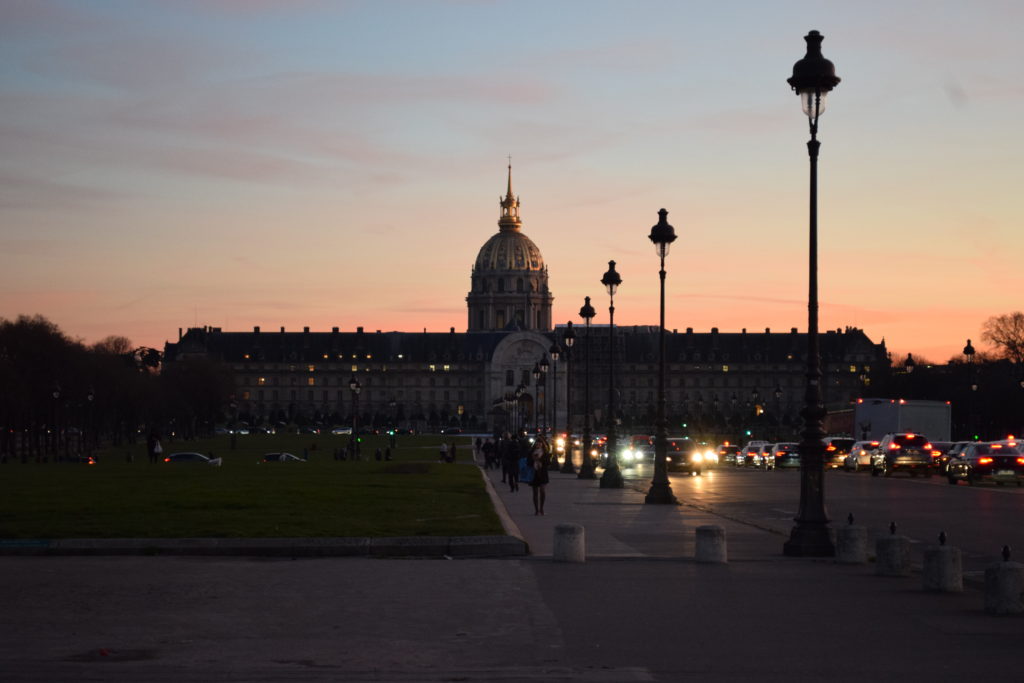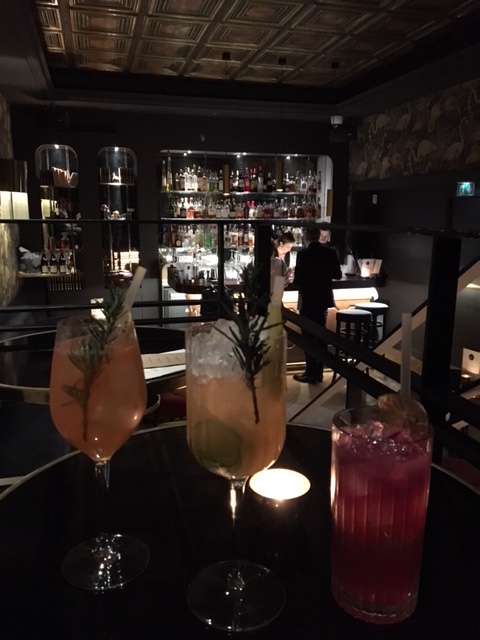 By the time we arrived in the area of the hotel, we decided not to enter, but to have a cocktail first. My friend knew the perfect place! We stepped into the Fitzgerald, and took a place at the bar of the restaurant. Then the owner asked us whether we might prefer to go into "Le Bar Secret." Well, sure we wanted to see the secret bar. Doors were opened and this was the perfect place: velvet chairs in all colors, many cocktails to choose and top of it all, wallpaper with Flamingos.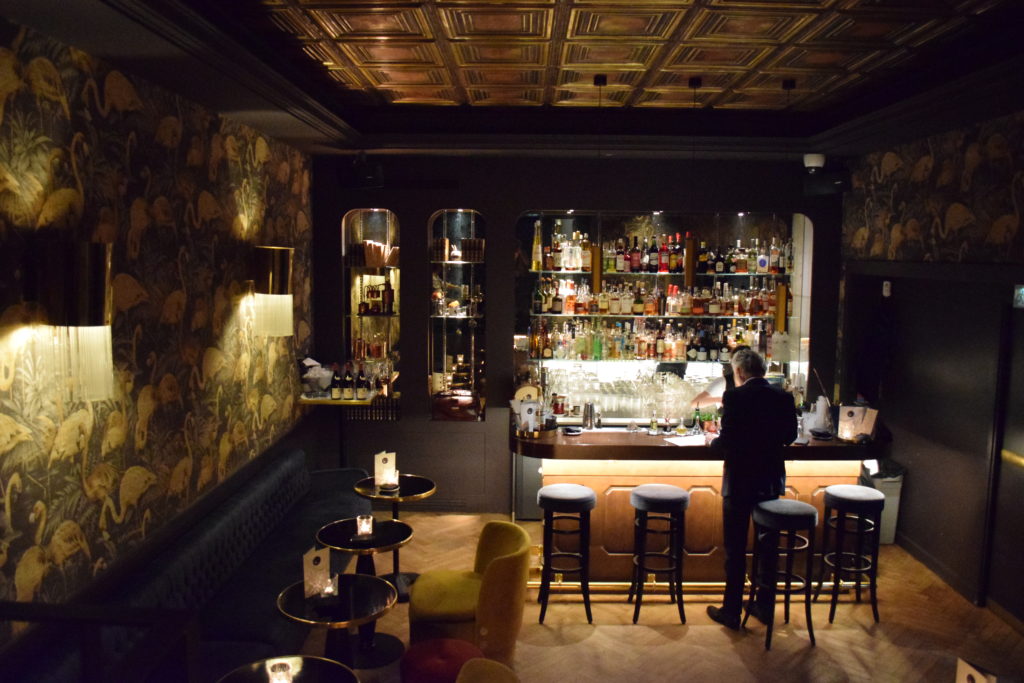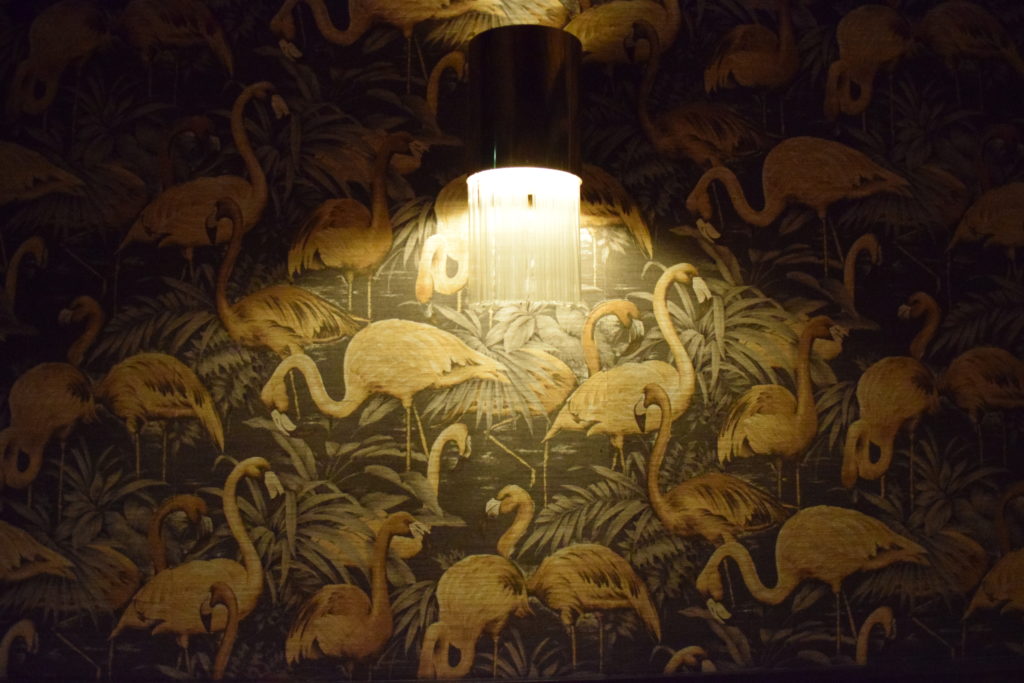 After a quick freshening up at the hotel, we only had to do a short walk into the direction of the Eiffel Tower. Dinner was served at Les Fables de la Fontaine. It is a small and fancy restaurant in the 7ième Arrondissement of Paris. The dishes (we all took two first courses) were a treat to the eye and taste! We even managed to chose a perfect Argentinian white wine that wasn't outrageous in price, but I forgot to take a picture of it.
The next morning we took breakfast at the hotel. For Valentine's Day they served a beautiful cake with a heart in the middle, so cute. We were thrilled with this gorgeous weather still and decided to walk to Le Petit Palais. The outside and inside of this museum are remarkably beautiful. And you must not forget to look at the ceiling and the floor. Currently there is an exhibition of Fernand Khnopff.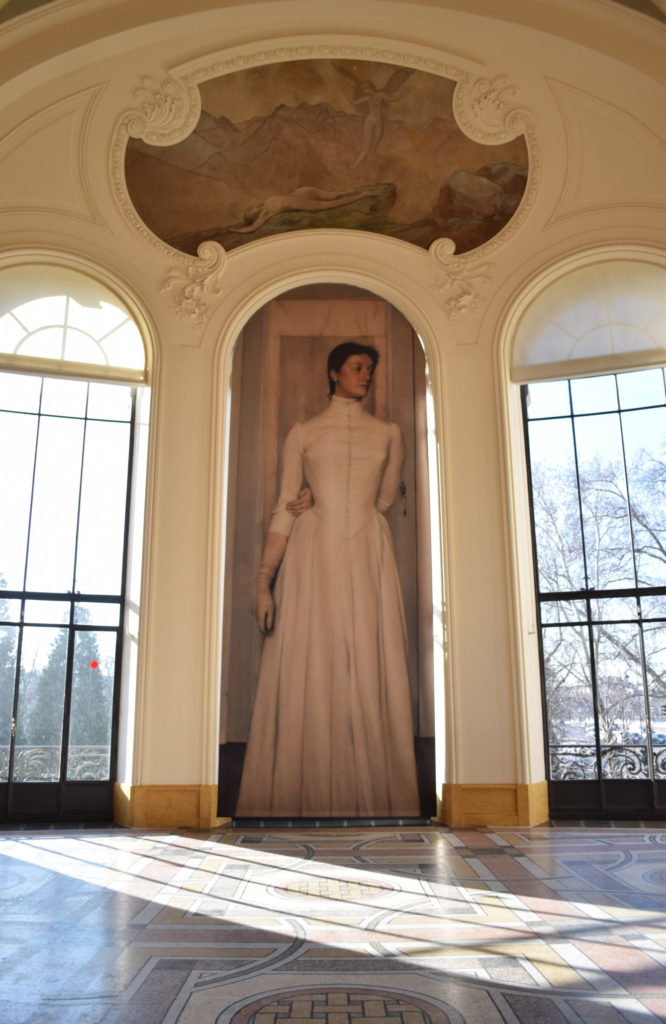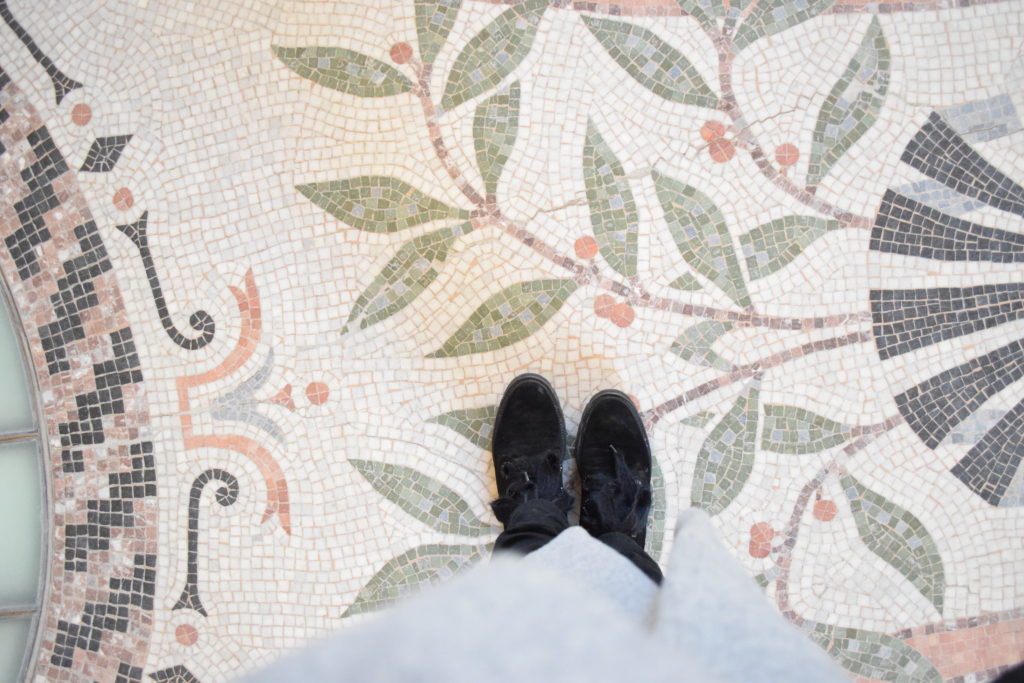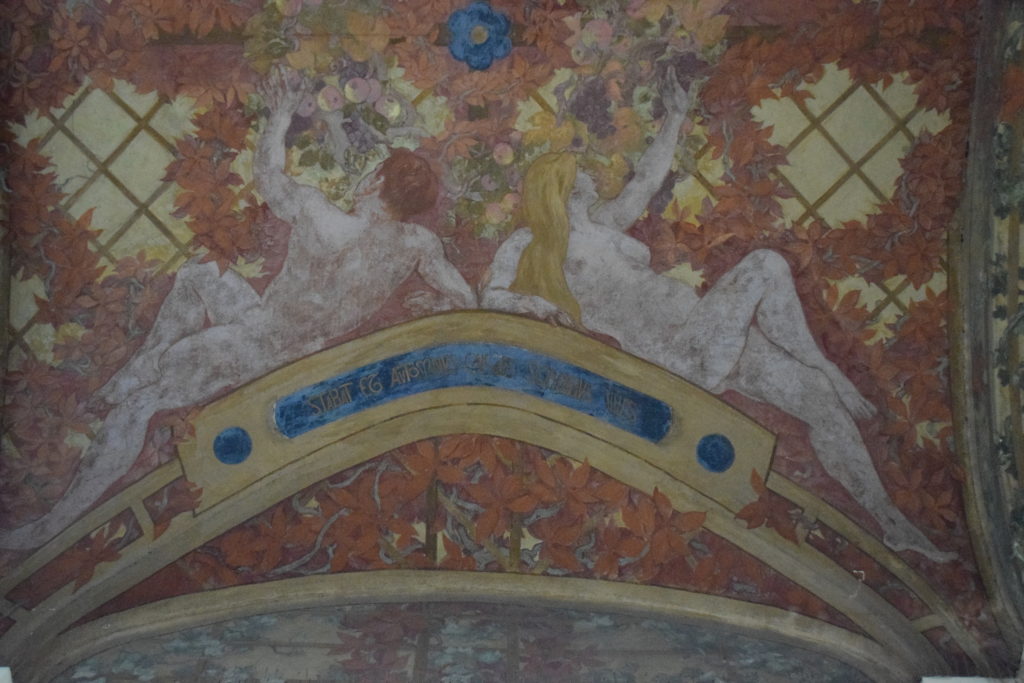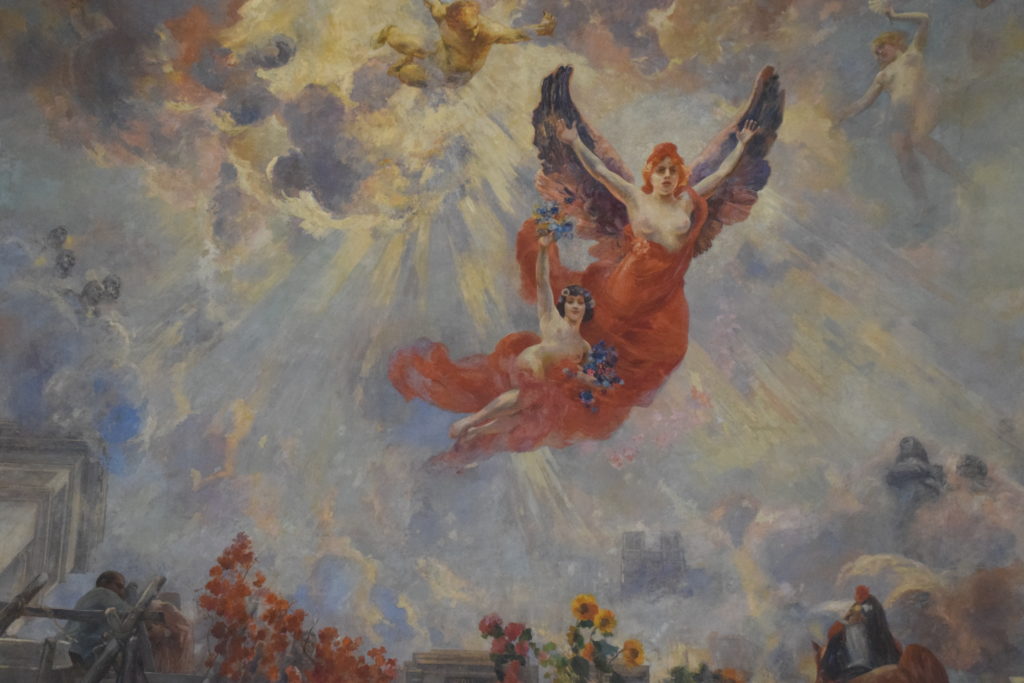 The little courtyard is amazing too. A tropical garden, and look, my Fermob furniture, the same color we have at Casa Vita.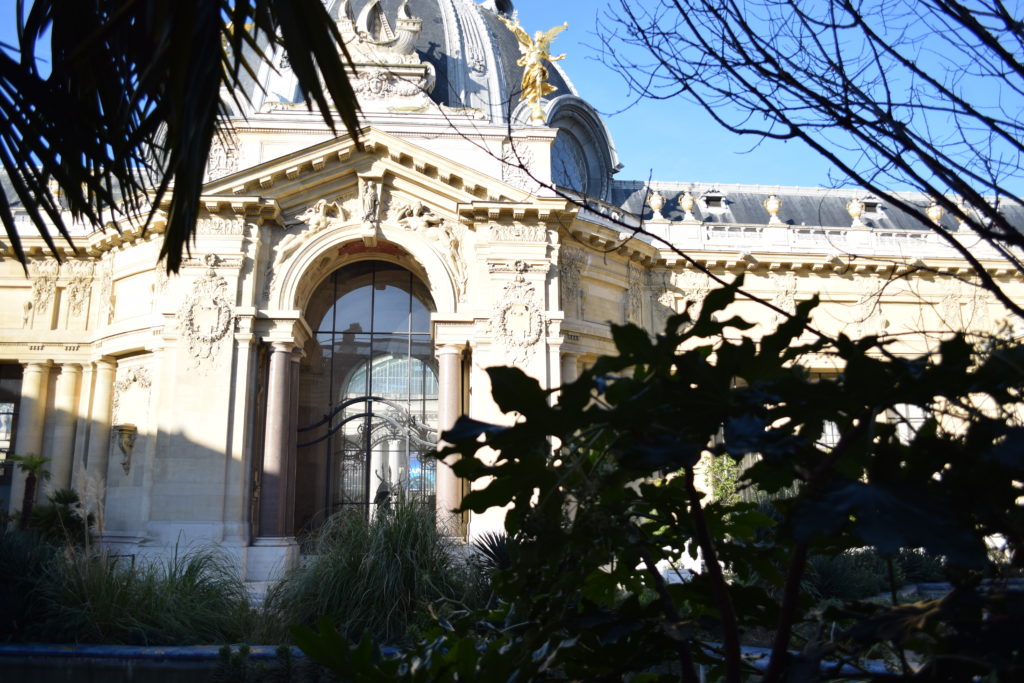 It was a perfect day, and many fashion shooters thought the same. A lot of them could be found on the bridge. Can you blame them with this gorgeous background?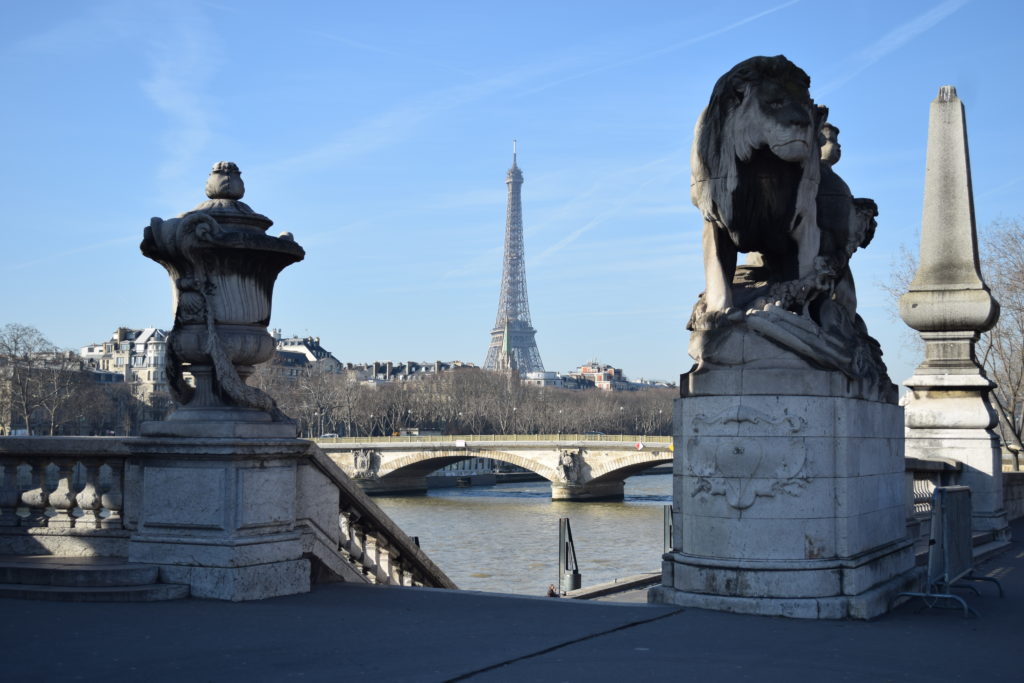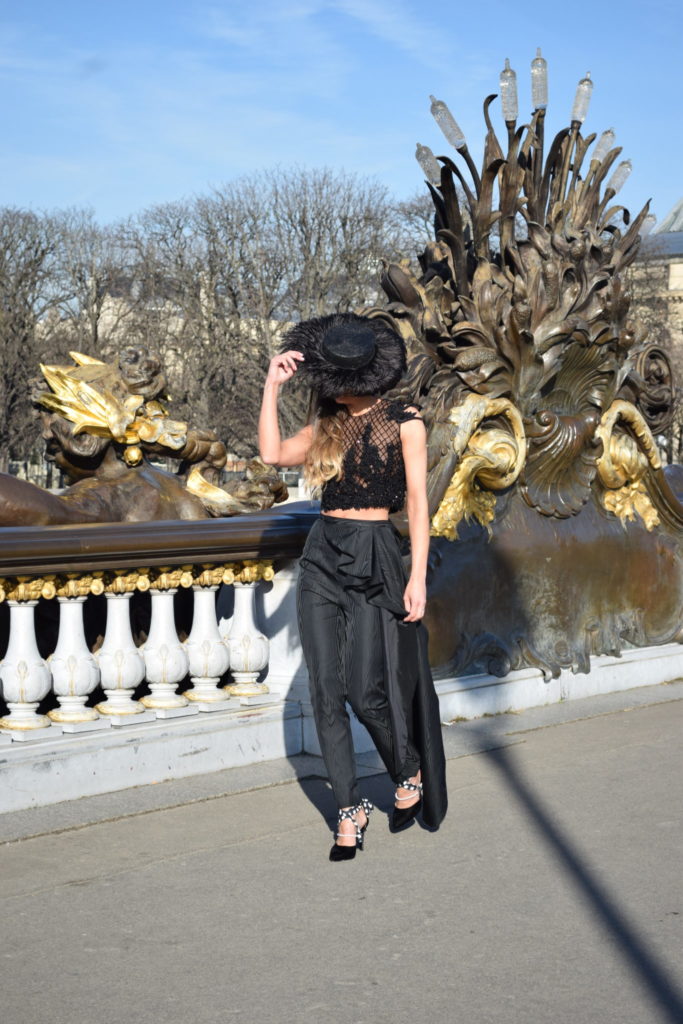 It inspired us to do some shopping too, in the area near the hotel. Well, we managed to still buy some items on sale 😉
We hopped back in the car with a lot of special memories.
Au-revoir! A la prochaine,
Sophie