Many of  you are on vacation right now. This is always a great moment to take the time to wander back through times long gone, or make new plans for the busy times ahead.  Today I want to write about the vacation we made to the US, three years ago. This morning I started reading through my diary, but unfortunately I didn't write very much about that trip. I made a photo-book though, and will share a few pics along with memories that stuck to my mind – those must be the best ones, right?
I hope to inspire you, or give you ideas if you're ever traveling in that direction! This poster I made for Youngest when he had to give a presentation on his trip.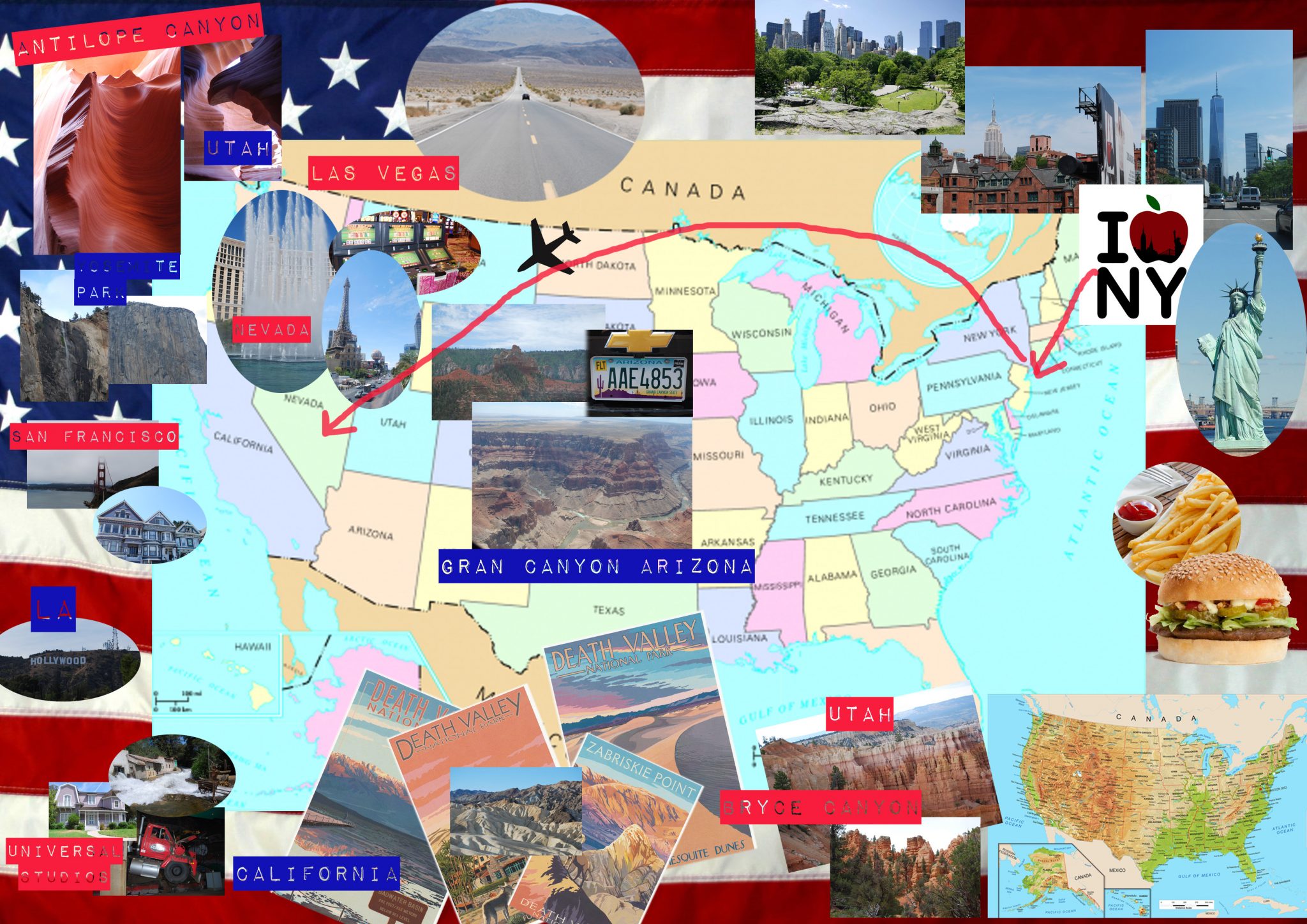 July 2014
Seems like ages ago.  We traveled to the West for a family vacation, the last time with the five of us.
Summit and New-York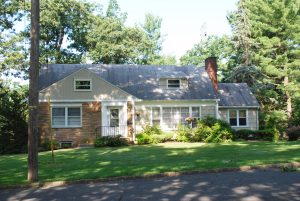 We were warmly welcomed by our old friends in Summit,  where we used to live over fifteen years ago. Summit is a pretty small town in New-Jersey, with easy access to Manhattan with the train. Want to know who went to school here? Meryl Streep! She went to Kent Place, a private school, while our kids went to a (very good!) public school. We walked by our old house on Harvey Drive. It is a pity Youngest didn't remember much of that time.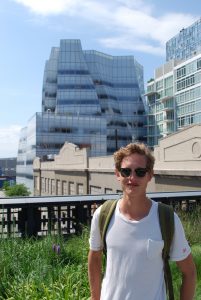 We visited New-York so many times, while living in Summit. We needed to drag the kids with us during the weekends, they wanted to stay home because 'New-York smells!'. But of course now, they do appreciate it. I have been back several times after we moved back to Belgium. I love this city! So vibrant, all the museums, different neighborhoods. Central Park, of course!!! One tip: the High Line. You must do this on a sunny day. Plants alongside this old train track, a design by the dutch landscape architect Piet Oudolf, one of my favorites!
A unique moment! We watched the World Cup soccer, in a local bar in Manhattan: Belgium against the US! I am not a soccer addict at all, but oh dear, this was exciting! And we won.
Oldest stayed in NY while we traveled further West.
The Grand Canyon
With our rented Chevy, we drove to the Grand Canyon. We had more or less done this tour (the Canyons) in 2002, just before we moved back to Europe. This time we made reservations for a heli-flight! Breathtaking.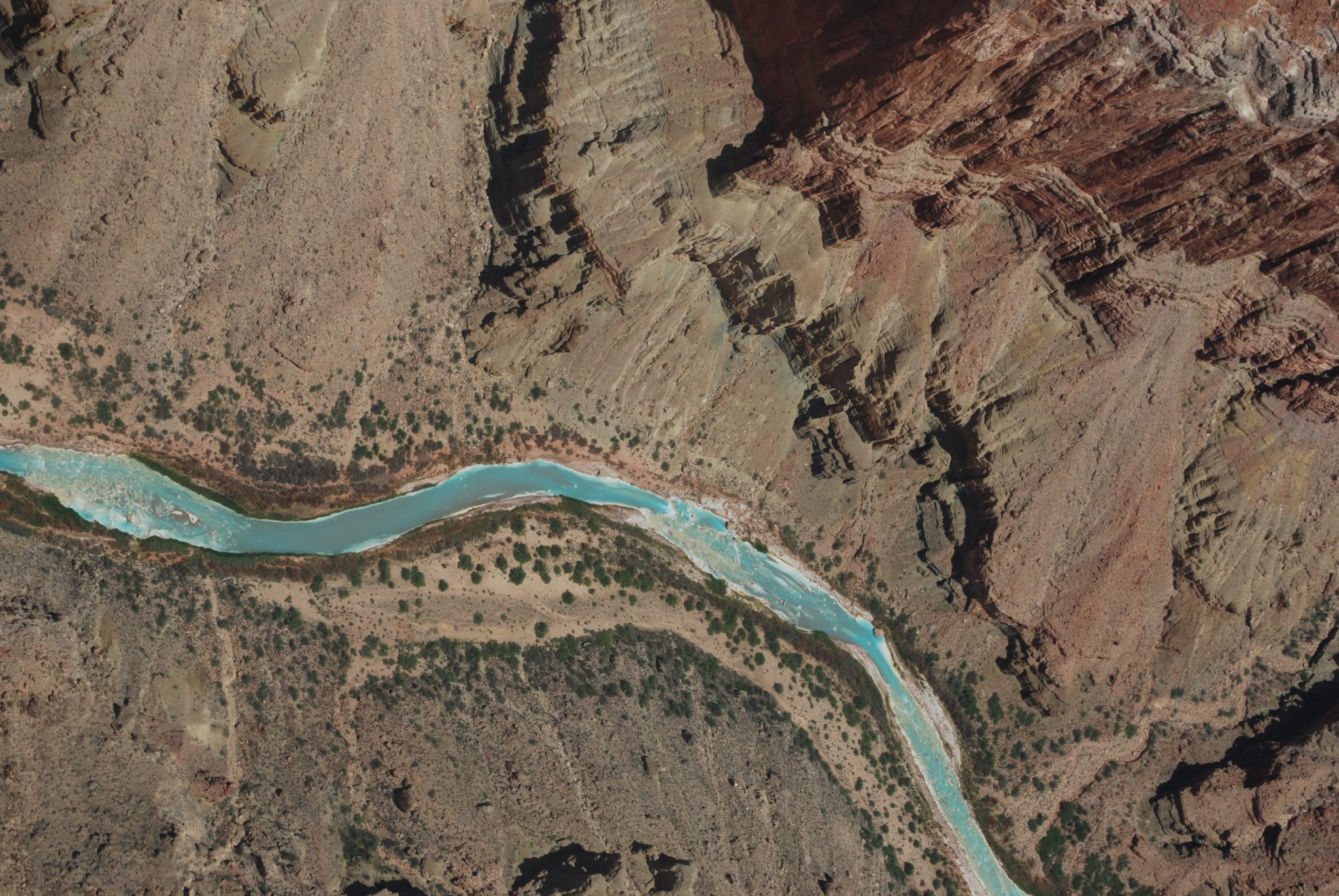 Antelope Canyon
Descending to the Antelope Canyon is an amazing experience. We did this in the late morning, perfect timing for the sun light filtering through. I was very lucky with our guide, and she helped me put my camera in the right setting to make this beautiful picture. The warm orange rock of the canyon seems to fade into rainbow colors.
Bryce Canyon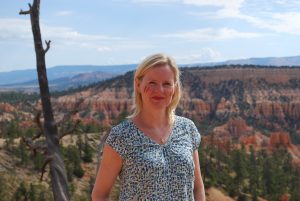 Breathtaking as well. If you ever visit, take the time to walk down. Our schedule was too tight. In our hotel we watched the next World Cup game. With a less happy ending; Don't cry for us Argentina!
Las Vegas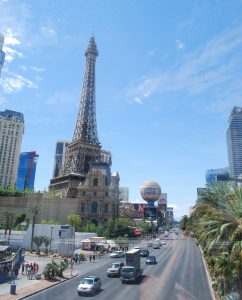 The City of Sin, and fake things… We booked our holiday tour through Connections, and they did a great job! Most tours make a stop in Las Vegas, although it is not a city you need to spend several days, unless you like gambling or are going to a Céline Dion show at Caesars Palace.
Death Valley
When we were traveling here with our motorhome in 2002, we were forbidden to enter, too hot! Well, now we could. When we left our air-conditioned Chevy, it felt like a giant hairdryer was on the hottest position, making us melt down.  We spent the night in a small hotel in the park, and set our alarm clock at 5:30 am, to have the prettiest light at Zabriskie point. Again, a magnificent scenery! Couldn't stop taking pictures…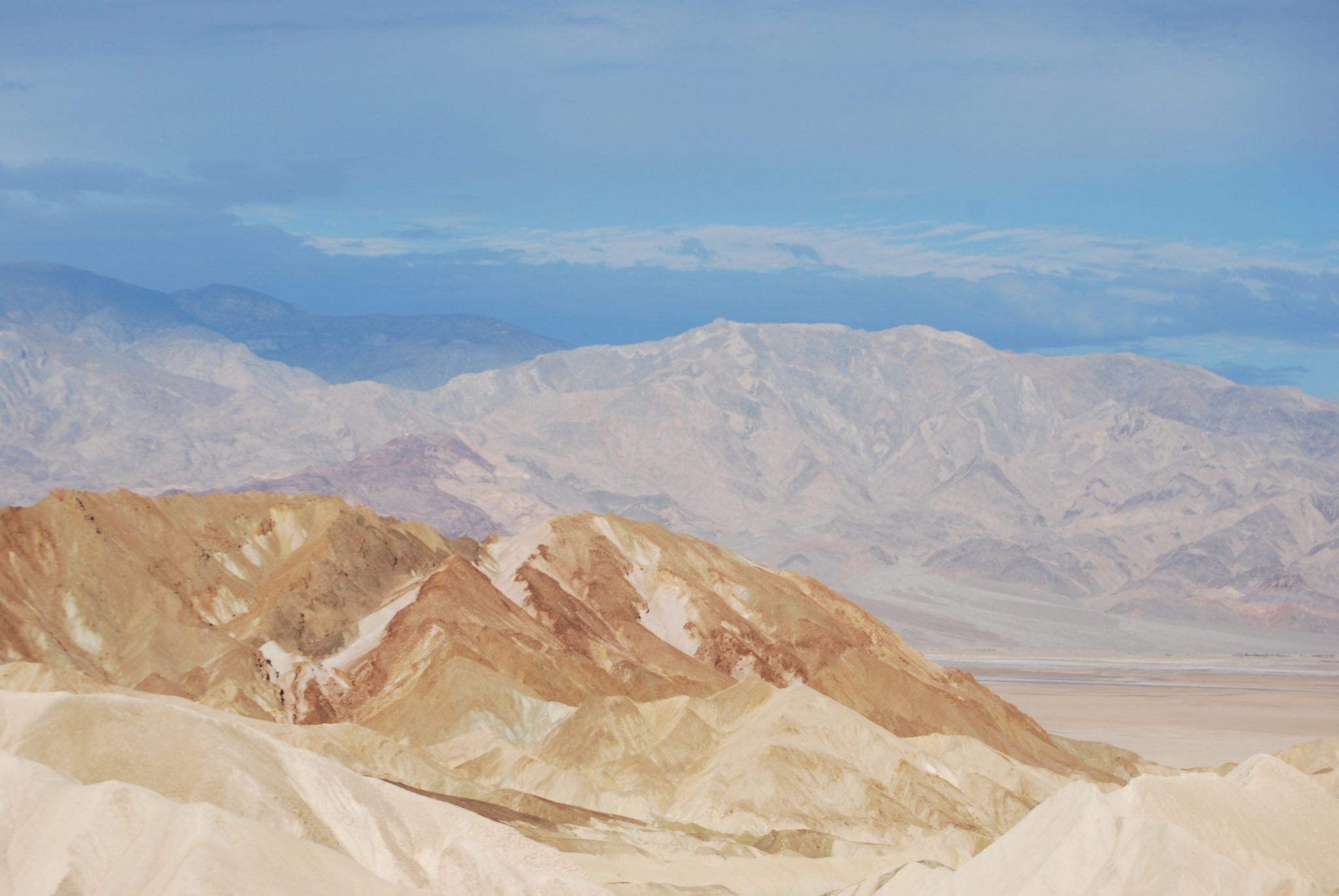 Yosemite
A little cooling down at the lakes of Yosemite felt so good! We slept in tents in the park itself, great experience too!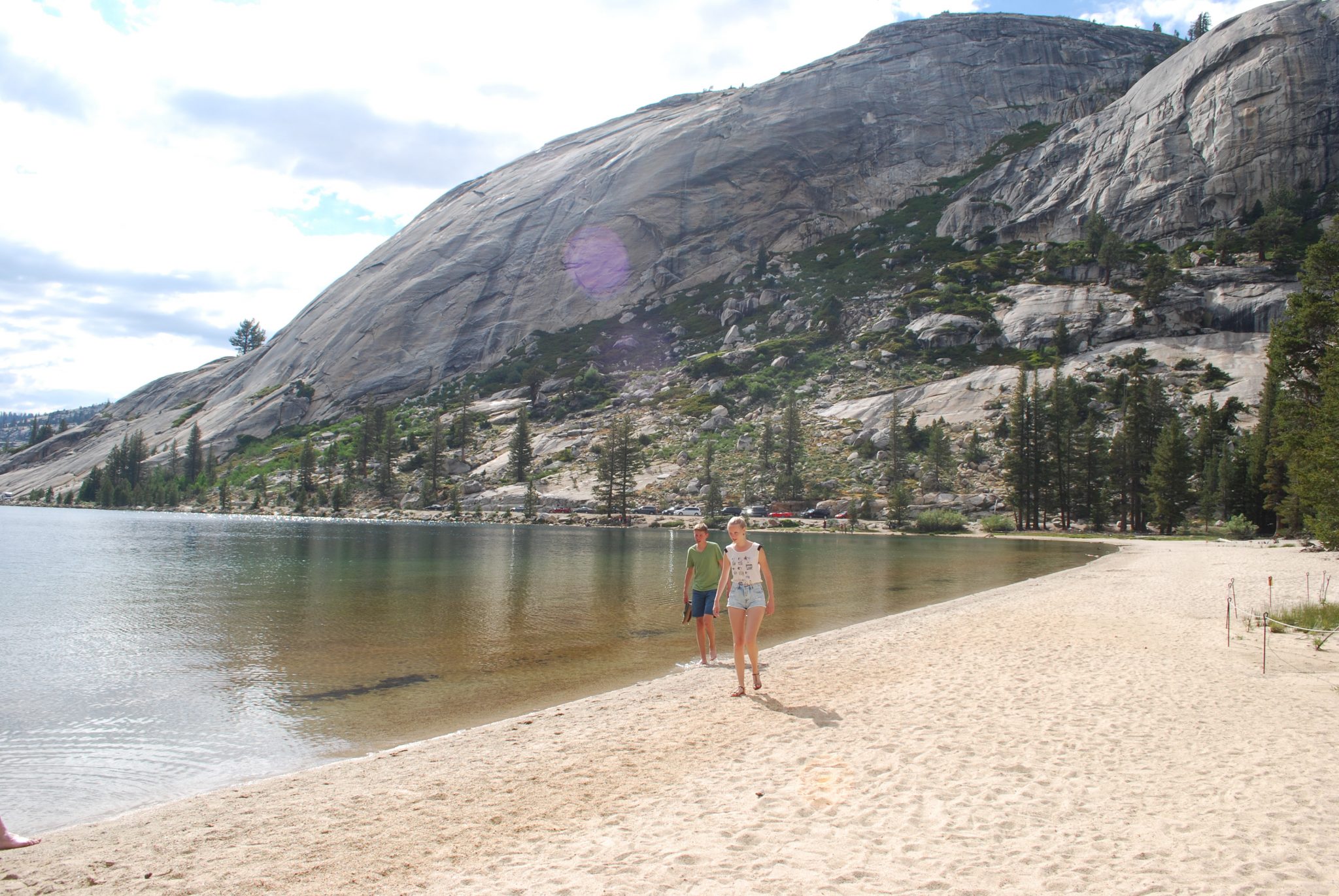 San Francisco
It even felt cold in San Francisco. But such a cool city! What a wonderful feeling, driving over the Golden Gate Bridge. Wasn't able to take a pretty photo though, because it was covered in the mist. But here's a picture of a street view.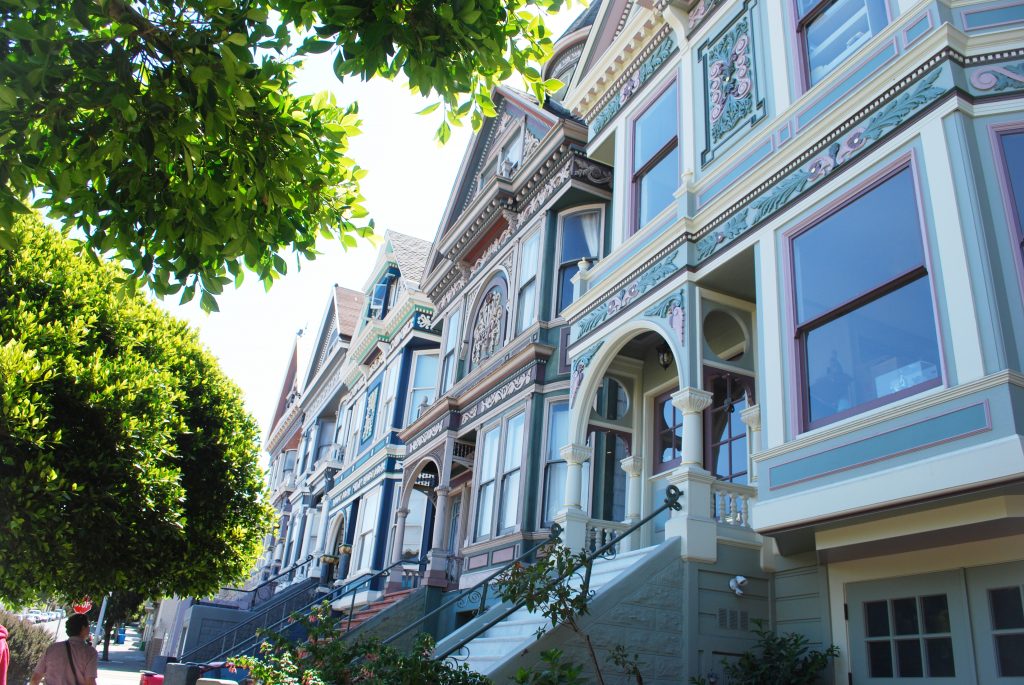 Down to LA
Along this scenic drive we stopped at Hearst Castle, which has a rich history and a humongous list of famous guests: Churchill, Chaplin, Gable, Jean Harlow, Greta Garbo and many others…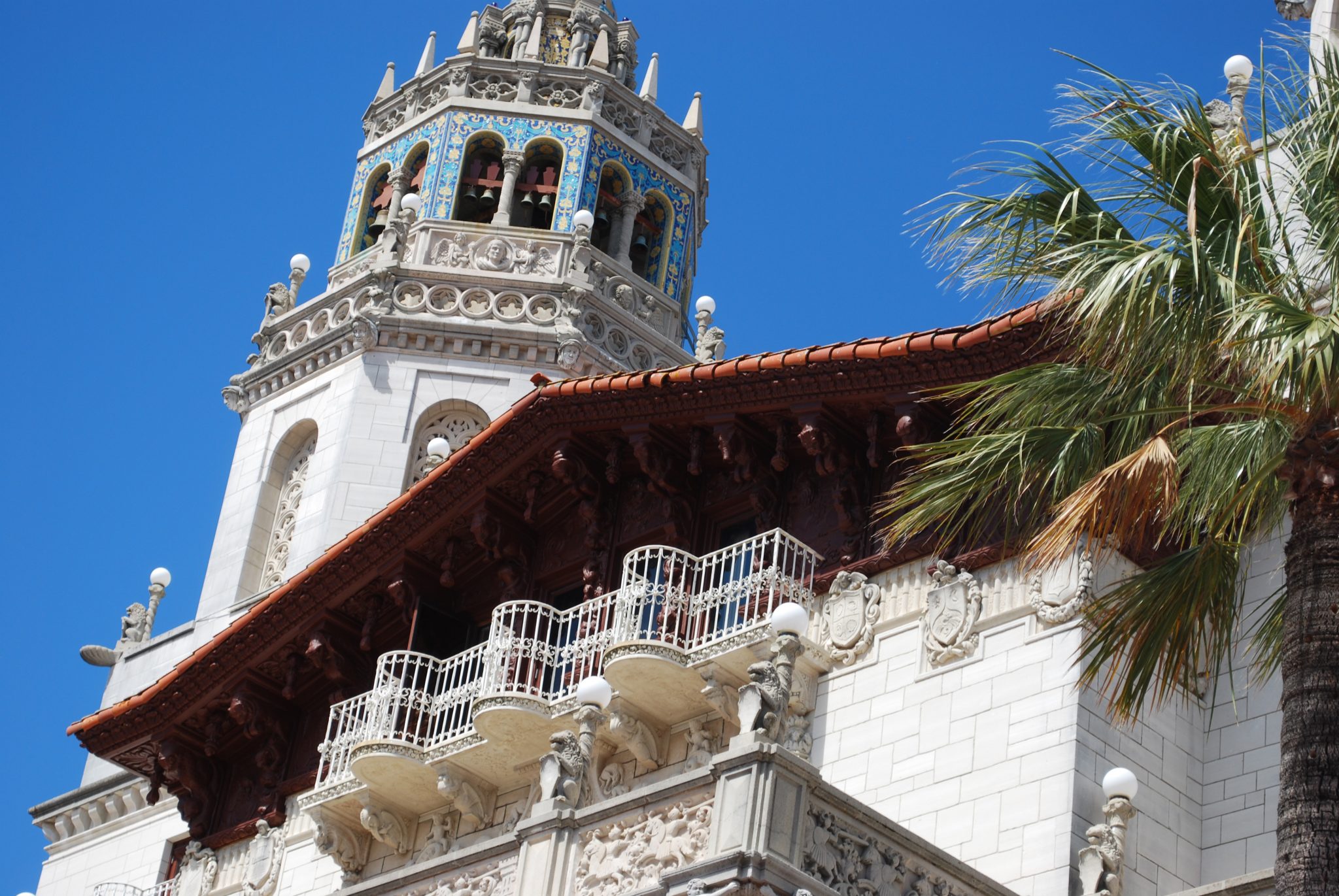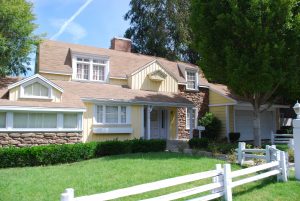 Universal Studios Hollywood
A great relaxing final stop after a busy sight-seeing program.  There is a variety of attractions and shows for all ages at Universal Studios.  I loved seeing the sets of so many movies and TV-series! Certainly Wisteria Lane, the street of many Desperate Housewives 😉
And now I am counting the days to go back to New-York in October.
How's your vacation going?