This is what Lonely Planet says on Cuba, and I couldn't agree more:
Cuba is like a prince in a poor man's coat: behind the sometimes shabby facades, gold dust lingers. It's these rich dichotomies that make travel here the exciting, exhilarating roller-coaster ride it is. Trapped in a time warp and reeling from an economic embargo that has grated for more than half a century, this is a country where you can wave goodbye to Western certainties and expect the unexpected. If Cuba were a book, it would be James Joyce's Ulysses: layered, hard to grasp, serially misunderstood, but – above all – a classic
On Monday it was time to hit the road! We got up early and enjoyed a quick breakfast at our hotel in Havana. Checked our e-mails before leaving. In Cuban hotels they usually offer Wifi in their lobby but still with an internet card.
Our plan was to visit the Finca Vigía, a little outside of Havana city, the country house where Ernest Hemingway lived for over twenty years. After trying to get out of the city for half an hour and ending up in the city center again, we thought we'd better focus on finding our way to our next destination: Viñales, in the East of Cuba.
Our flashy red Chinese Geely didn't have GPS, nor could we find a map of Cuba. The rental company had forgotten to hand it over. I trusted Hubbie with driving this vehicle, but I didn't trust myself on finding the right road in an unknown country.  My built-in compass didn't recognize "East." In fact, it should have been simple. There is just one highway from West to East. The problem was getting on it; there are very few road signs in Cuba. We ended up in an outdated industrial area in the North. There was no other solution than try the good old way, stop and ask people. In my best Spanish (one time I had learned Spanish but it has been overtaken by Italian). I asked for Pinar del Río, the big city in the East. The young guy who helped us quickly showed his passport and pointed out he lived in Pinar. If he could please drive with us to Pinar? We refused, and he was upset.  We felt bad, but we signed a contract saying we couldn't take other people and of course we didn't know him at all. This happened many times more, people hitchhiking on the side of the road.
Pinar del Rio was a cute and neat little town. We took lunch there and immediately traveled on towards Viñales, only fifteen miles from Pinar, but we didn't want any surprises anymore.
I really adored Viñales! The total opposite from Havana's city life: a slow, relaxed, wonderfully traditional settlement. The town is in fact just one main road, happily resting in the beautiful valley of Viñales. And not just a valley, its scenery is breathtaking.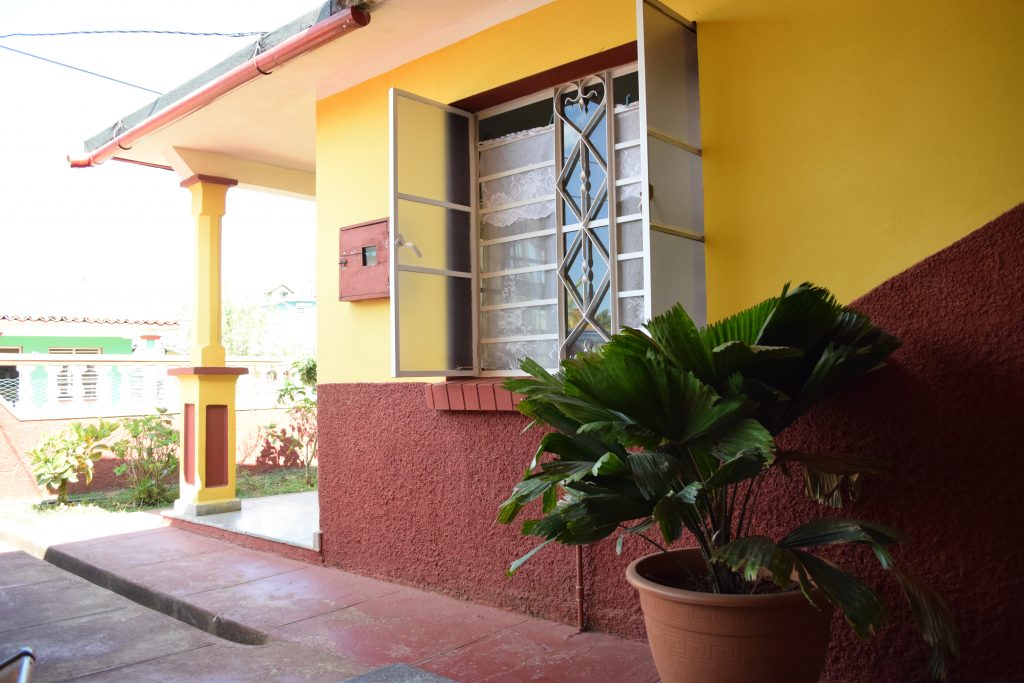 After asking only twice, we found the little side road where our lodging of that day was: Tres Caballeros, a small Casa Particulares – B&B. The hosts were very welcoming and generous people. They arranged a guide to help us tour the valley. You can do this on bike, on horse or just walking. We chose the latter, since that made it easier to take pictures.
Walking between the tobacco fields on the rusty colored earth, Luìs first led us to a tobacco farm, where one of the workers explained and showed us the process of making cigars. Well, not just cigars from a factory. These were hand-rolled.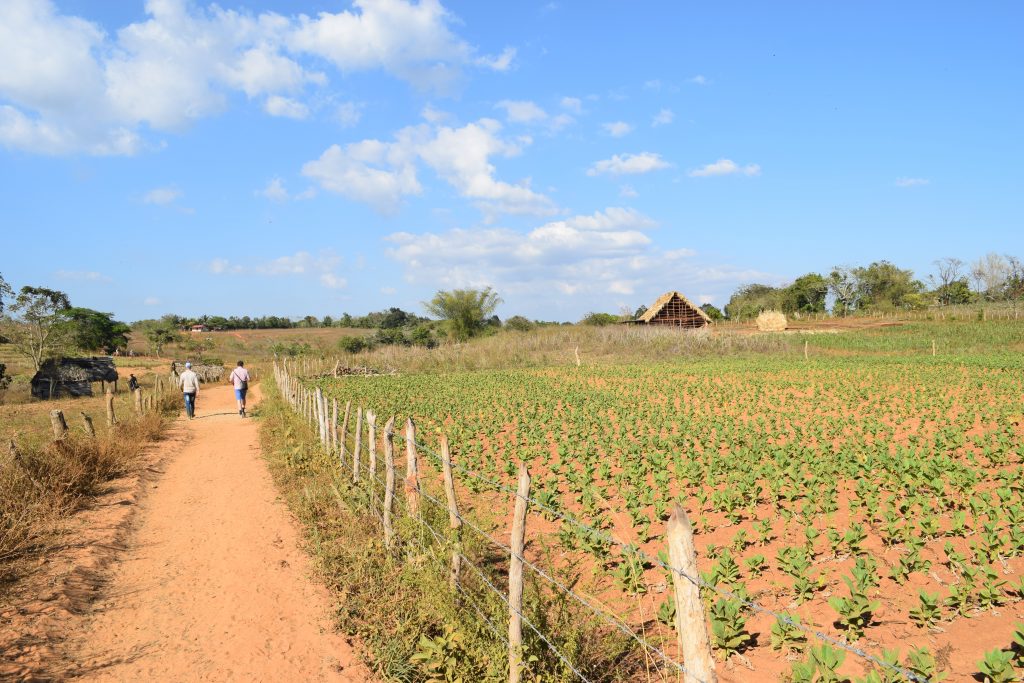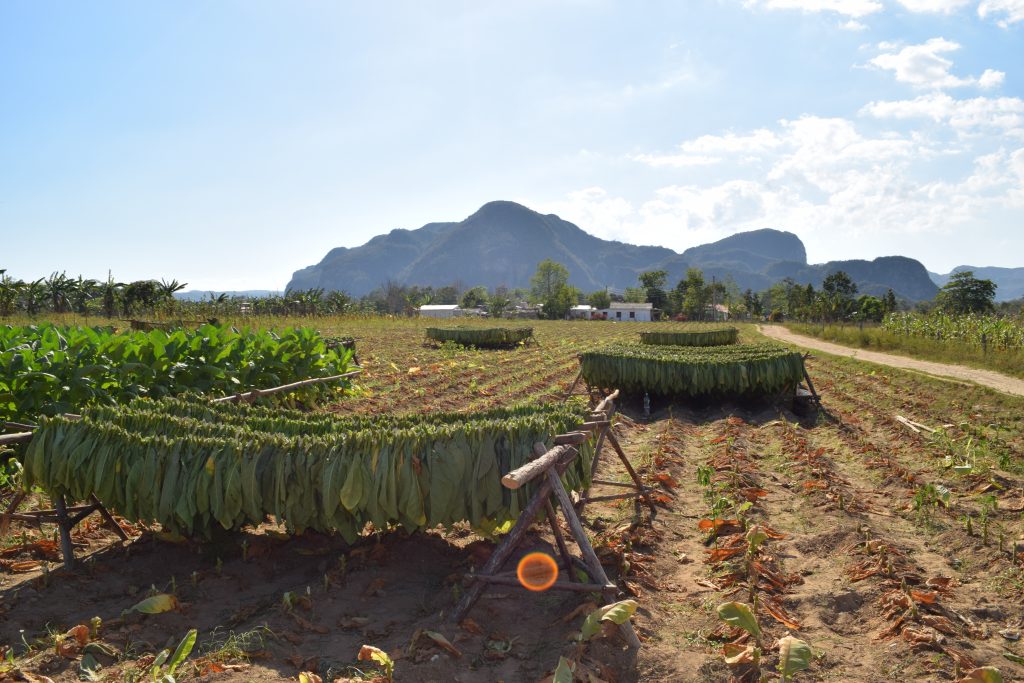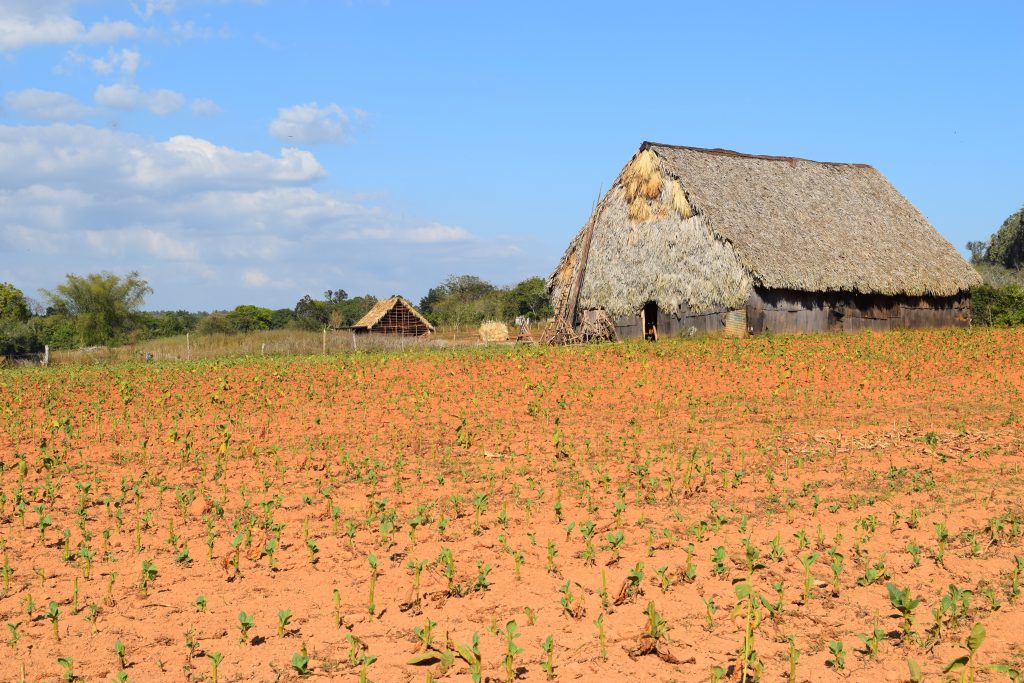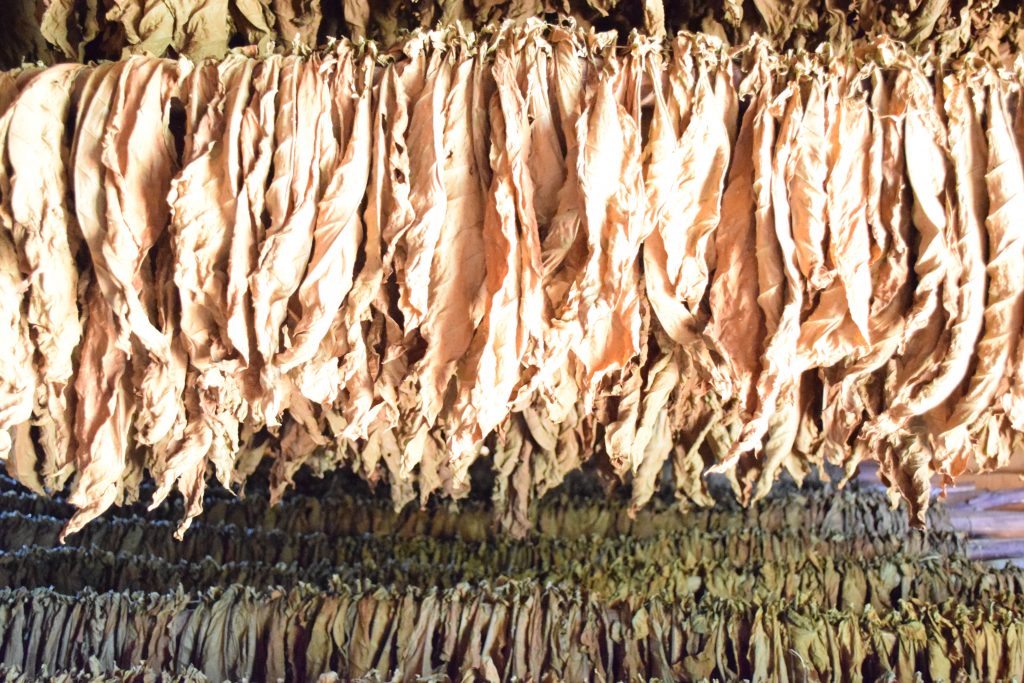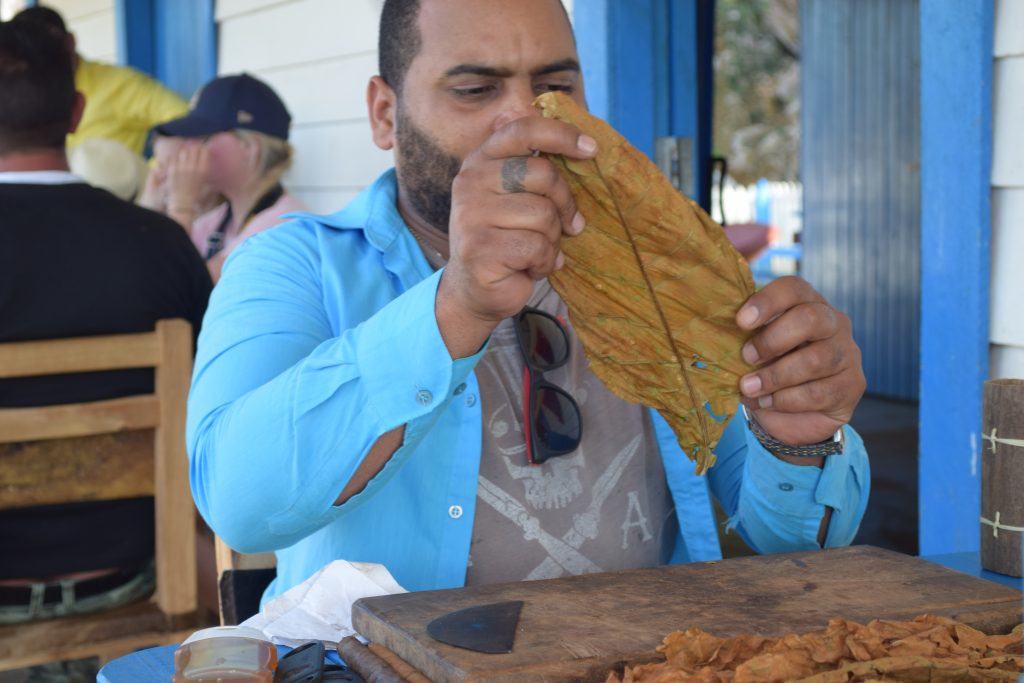 You have seen the photos, a short overview of the process:
Farmers pick the tobacco leaves by hand
They are hung on the fields to dry for three days
Then they dry in a kind of open hut for one month (the roofs are covered with dried palm leaves)
They are packed together and held together with palm leaves
They get rolled by hand
There are many hiking tours, and we could only do one–breathtaking one–a tropical valley surrounded by swamps and strange shaped mountains while the sun was slowly setting down. All these kind of fruits (mango, maime, pineapple…). And coffee! Such a coincidence since I was just reading Eggers' new book The Monk of Mokah, where the whole coffee bean process is explained. So here we got to see a real bean growing. We walked to the big mountain rock in front of us, went down and stepped through its slippery caves to the other side of the mountain.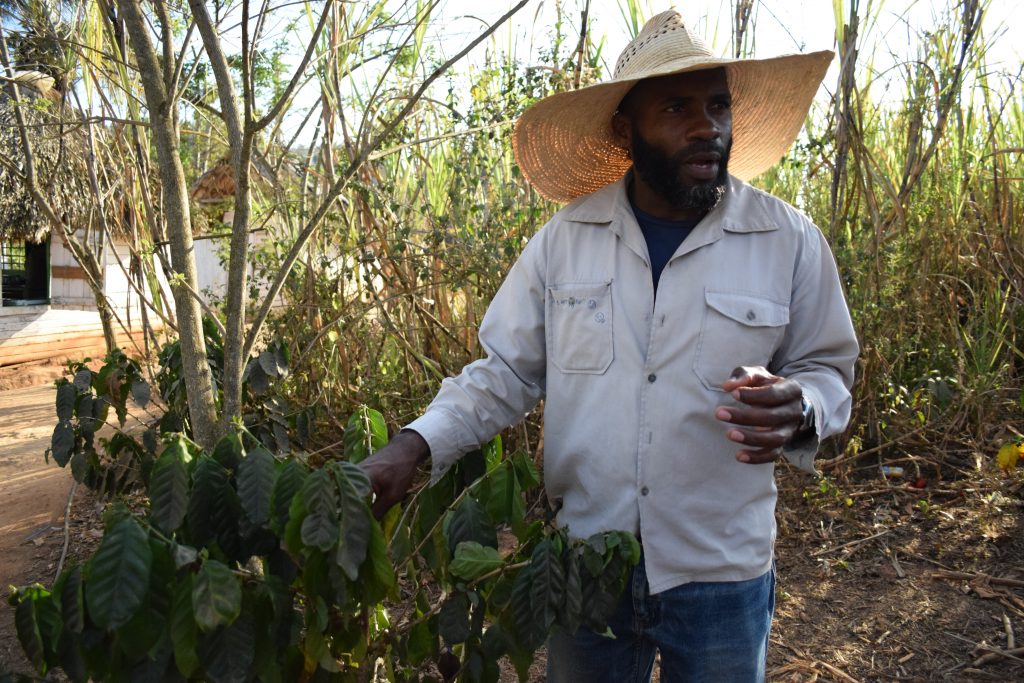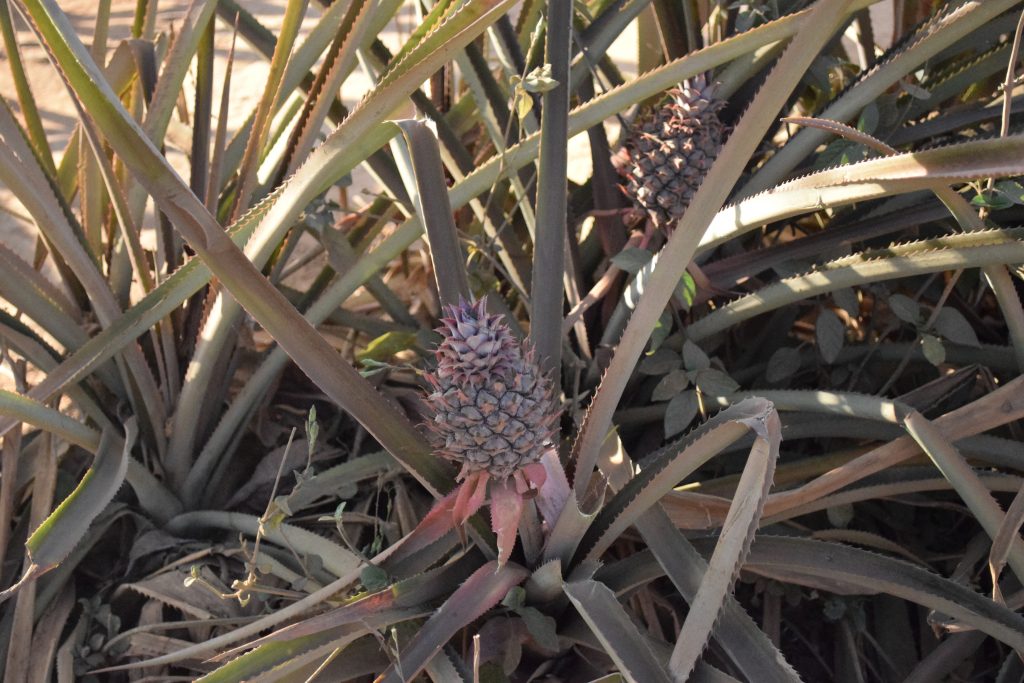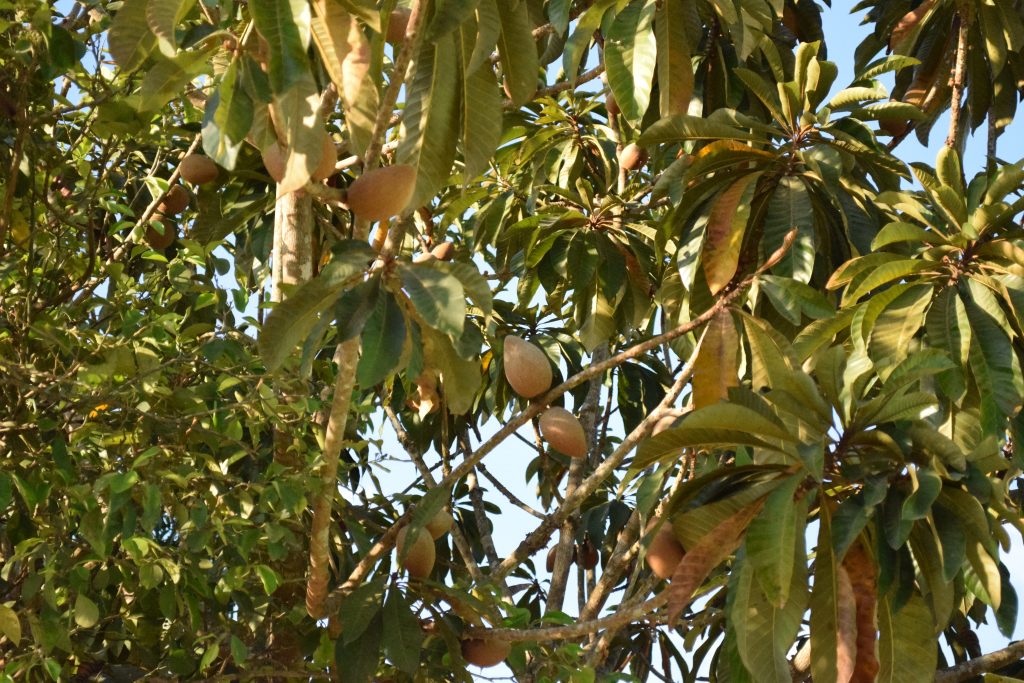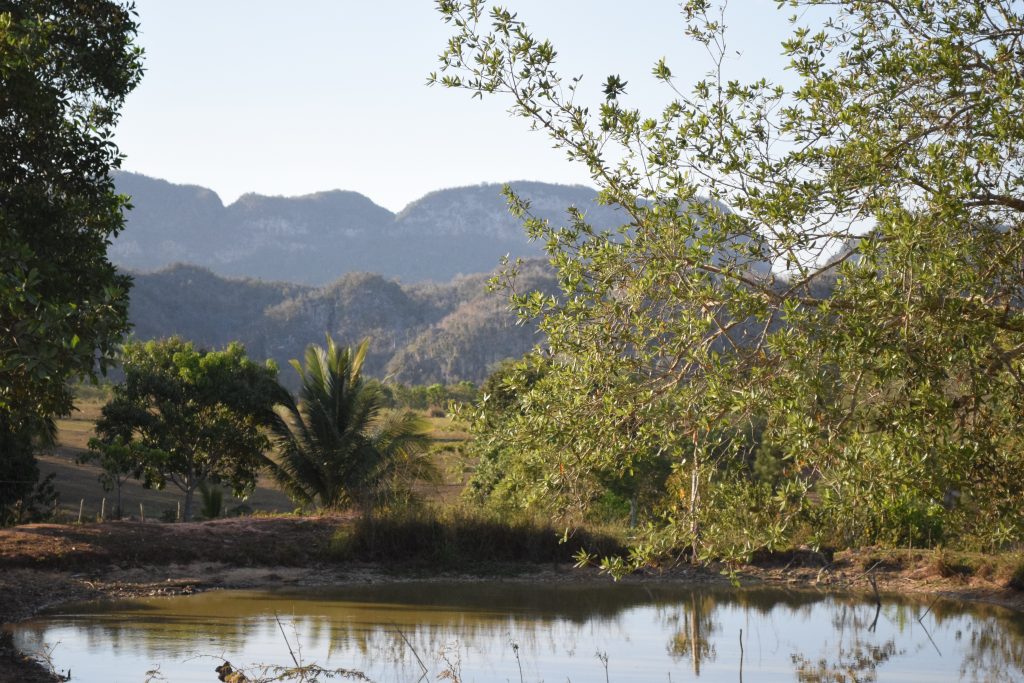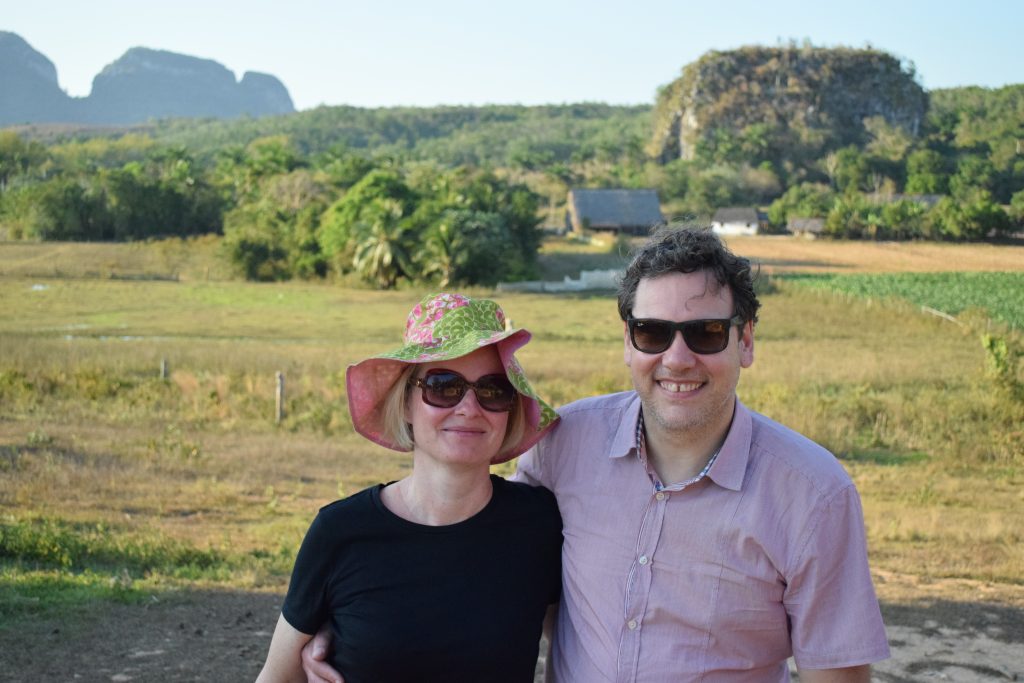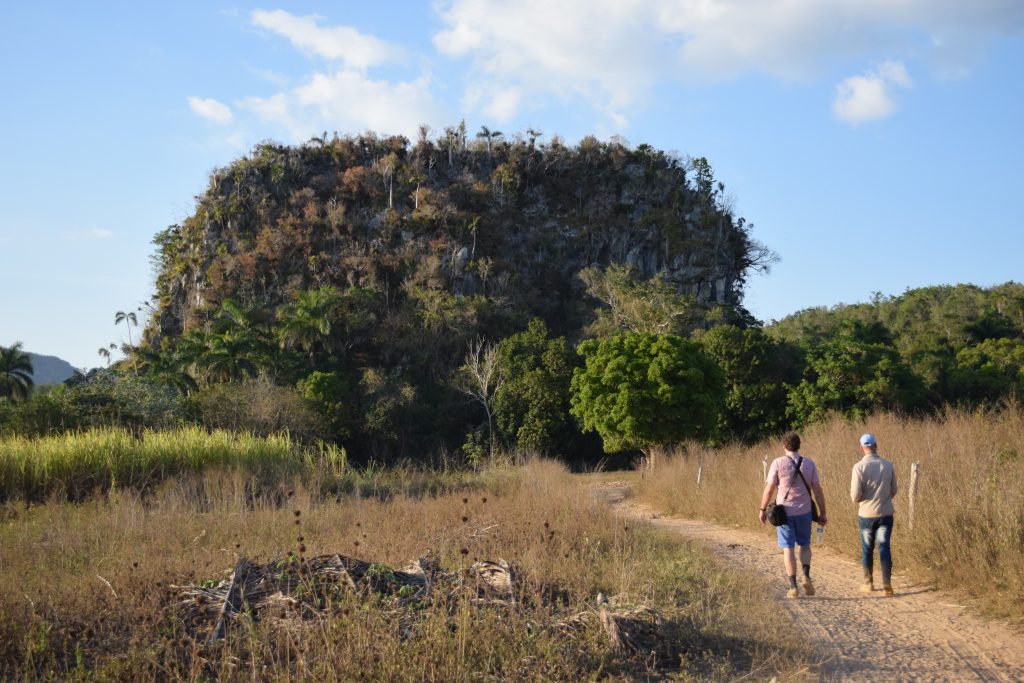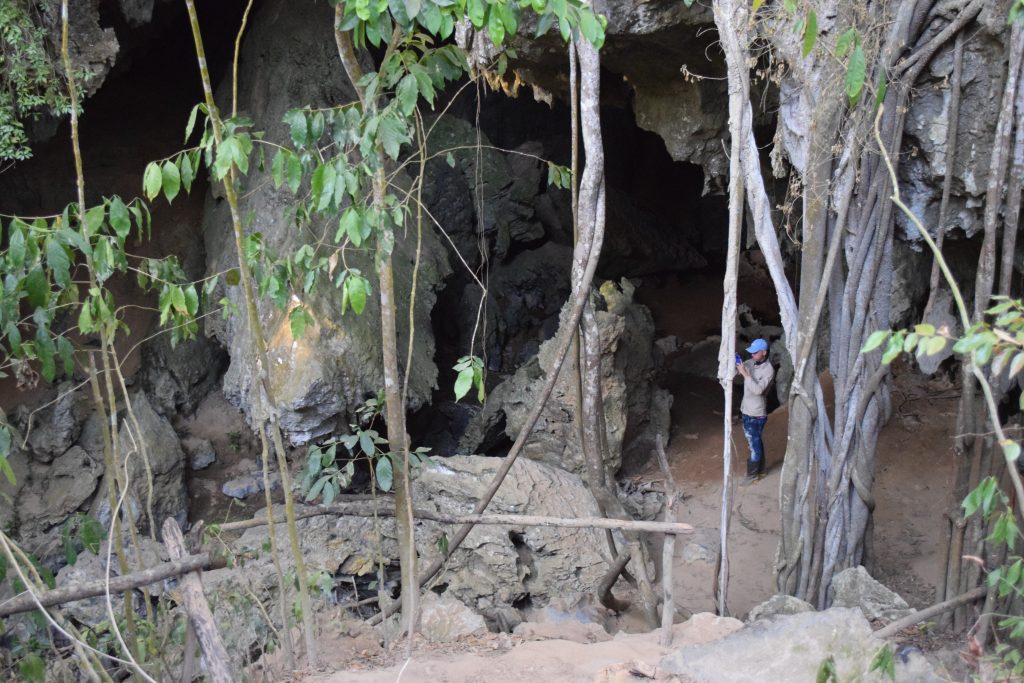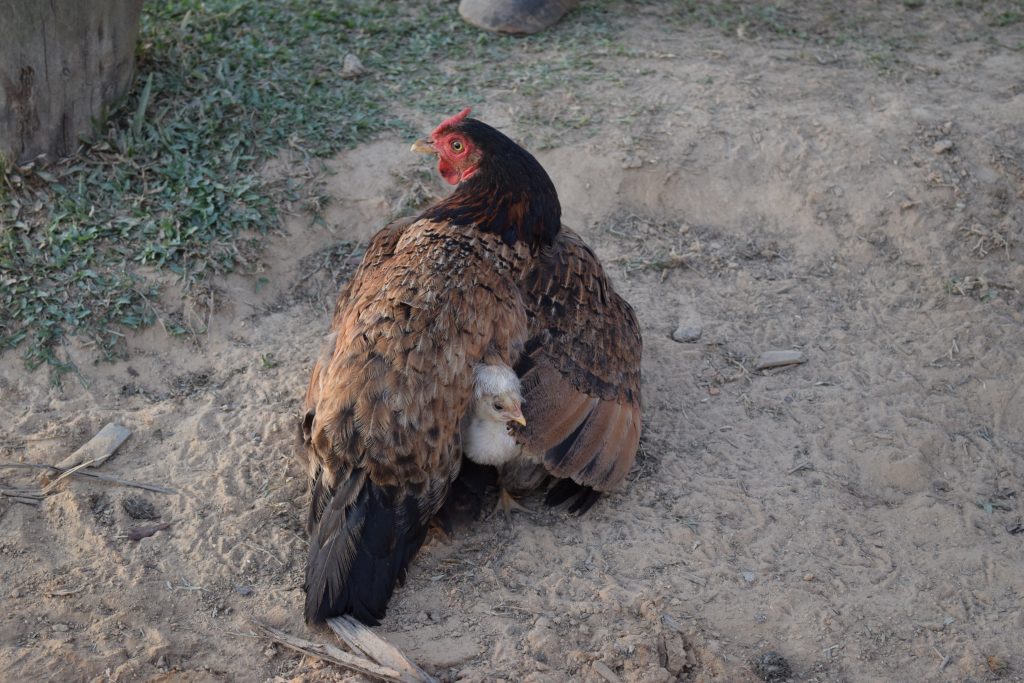 Overwhelmed we came back to our Casa, where our host Dennis served us a tasteful dinner with fresh fruit and vegetables, a sort of curing root chips, soup and spicy – not too though – flavored lobster with rice, accompanied by a refreshing Mojito. Heaven can be close.
Dennis and Hubbie ended by smoking the just bought cigars. Dennis talked about his life. He studied economics at the university for five years. There is a strict selection (excellent grades in high school, plus extra tests) before you can enter university, but then it is free, a good system in my opinion. Now he runs the B&B together with his mother and his wife, and during the day he works as a waiter.
By 10:30 pm we were knocked out by all the beautiful adventures of that day.