On Tuesday morning we walked around the small but gorgeous city of Viñales and then decided to hit the road again.  On to the ecovillage Las Terrazas! Our hotel was called the Tree House, and that is just what it was! The lodge was on a hill, looking down into a valley dazzling with tropical beauty. We walked down to the valley and came across a worn out playground. But hey, the children playing there were happy – not playing with their phones.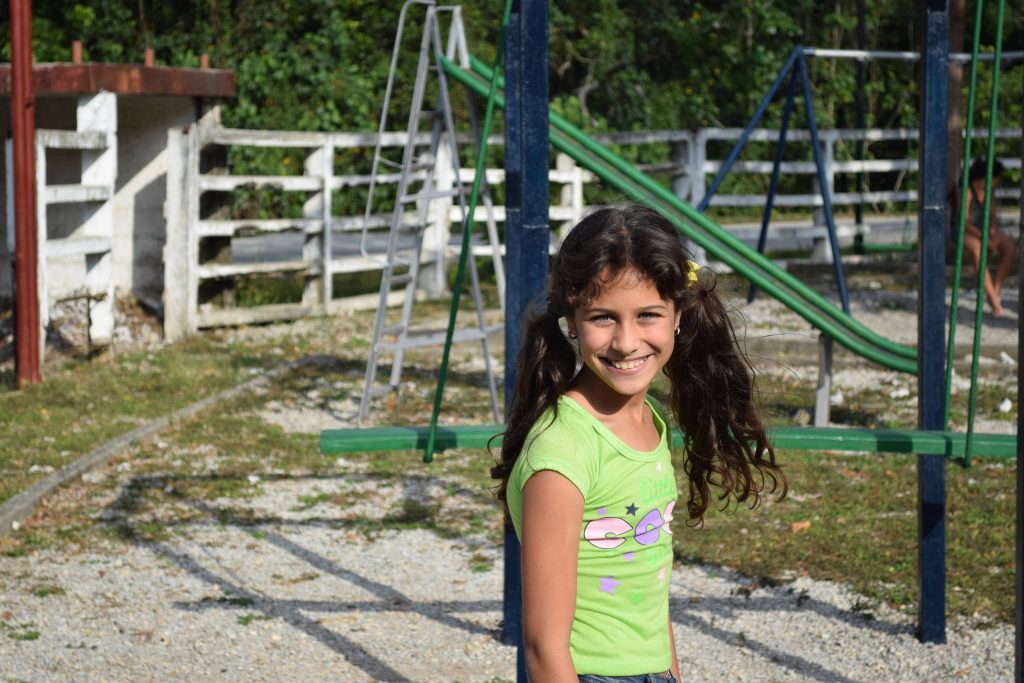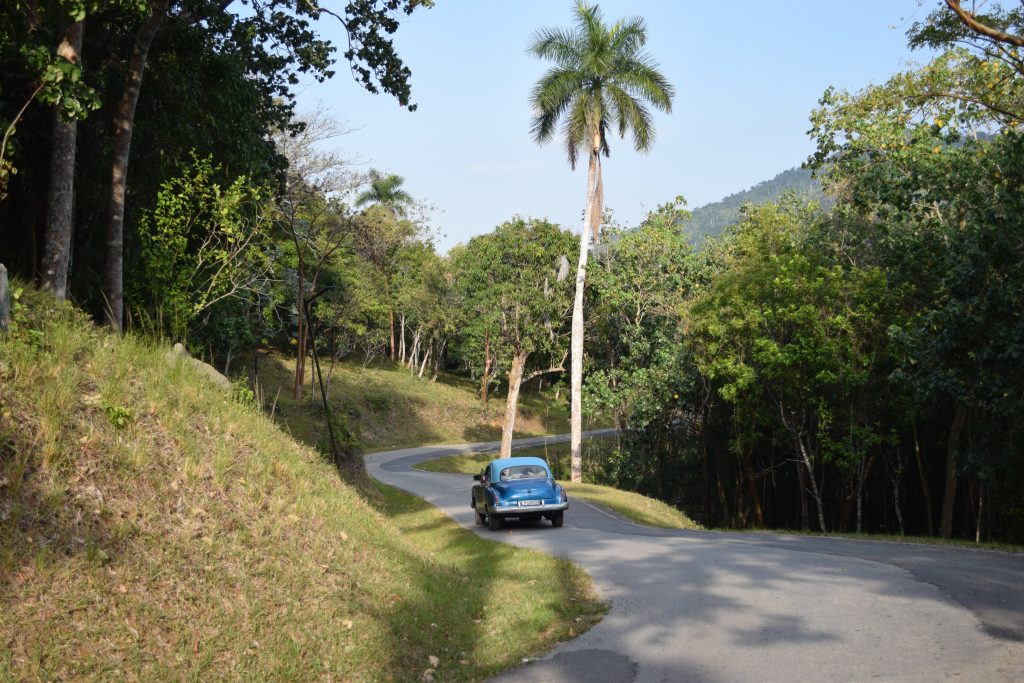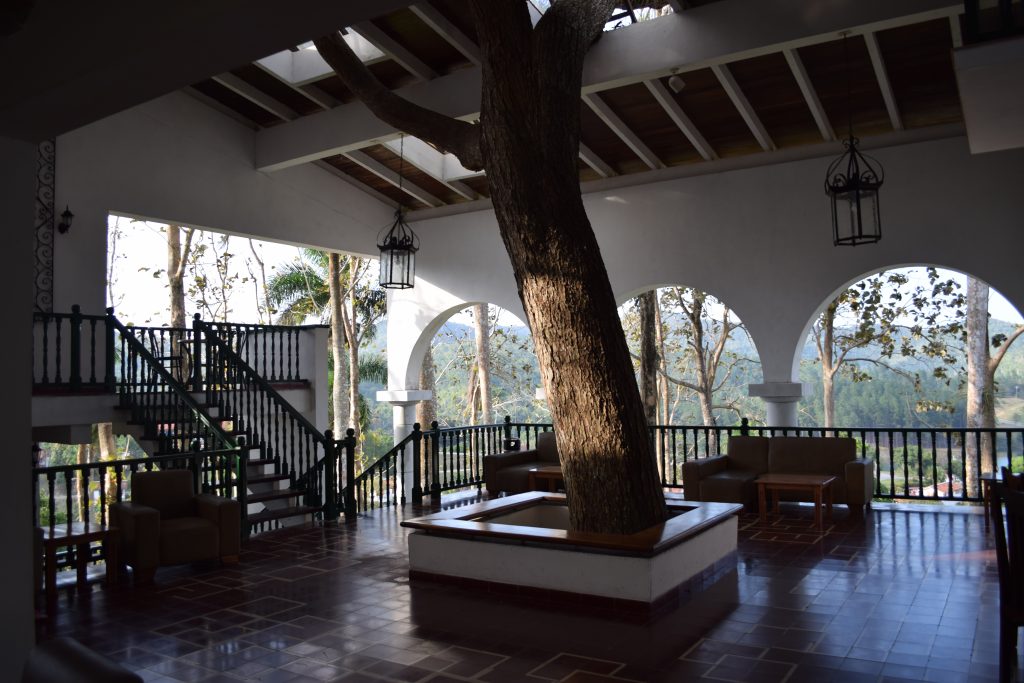 The next day we had to drive longer. Back on the A4, direction Havana, and then South, towards the Peninsula de Zapata. It was about a four hour drive. When we arrived in the small coast town Playa Larga, we were on our guard because it appeared to be in a state of disrepair. The roads were sandy, full of rocks and holes. But our Casa Particulares, El Velero, was clean and welcoming. The backyard was all sand and merged into a magnificent beach. We spotted a few kitesurfers. The peninsula had many natural treasures, such as mangroves, tropical birds and vegetation, but because of our tight schedule we only got to the crocodile farm.  This was, in fact, a joke – so don't go there! Take a guide and explore the real nature 😉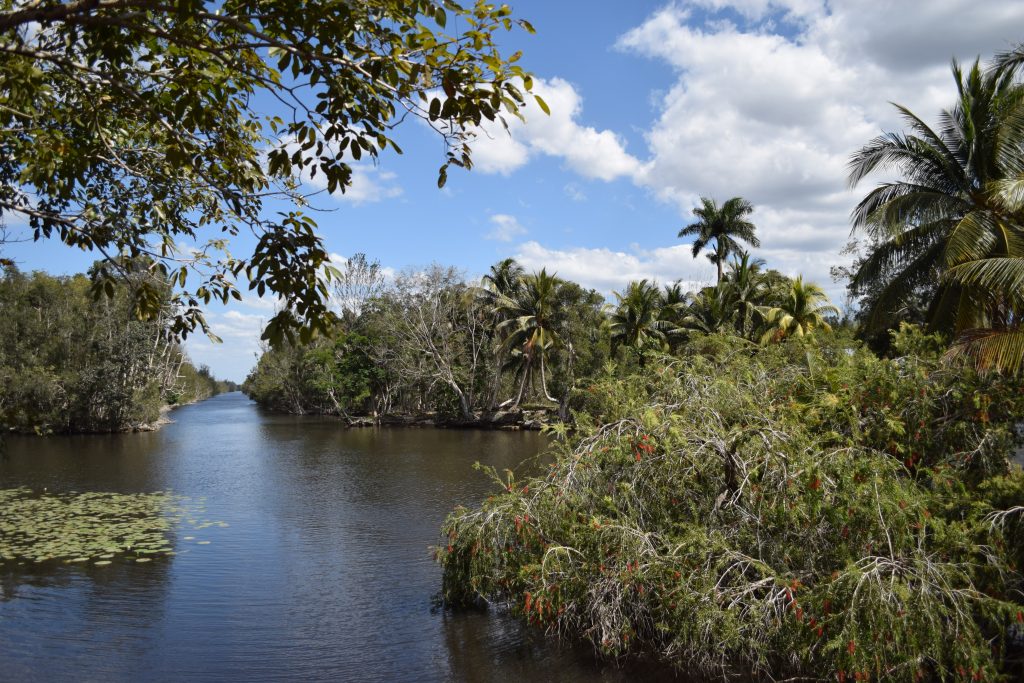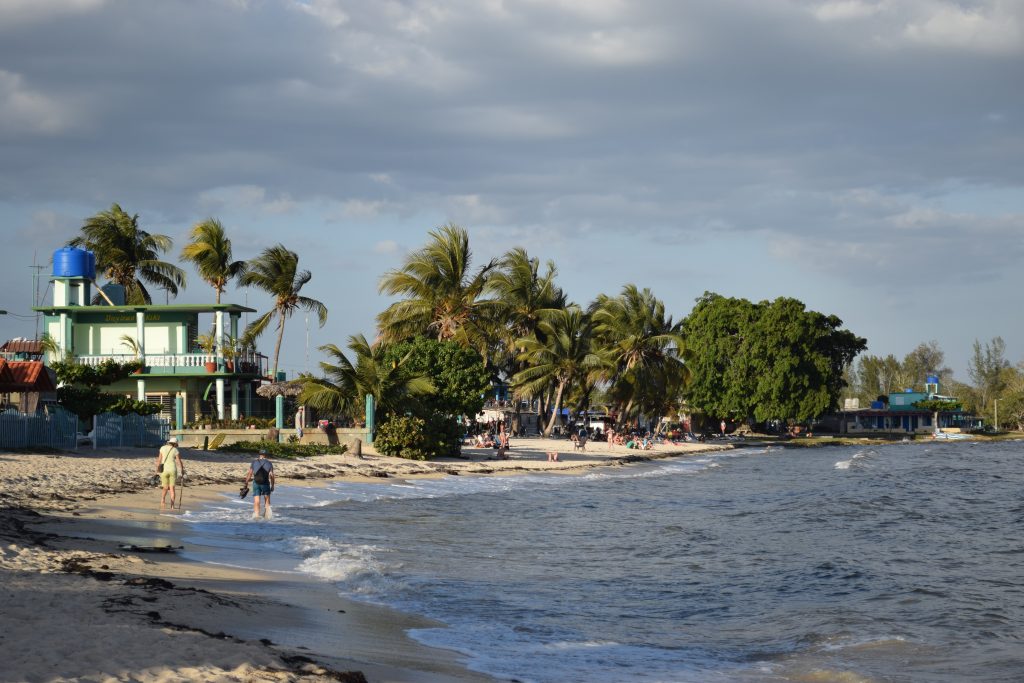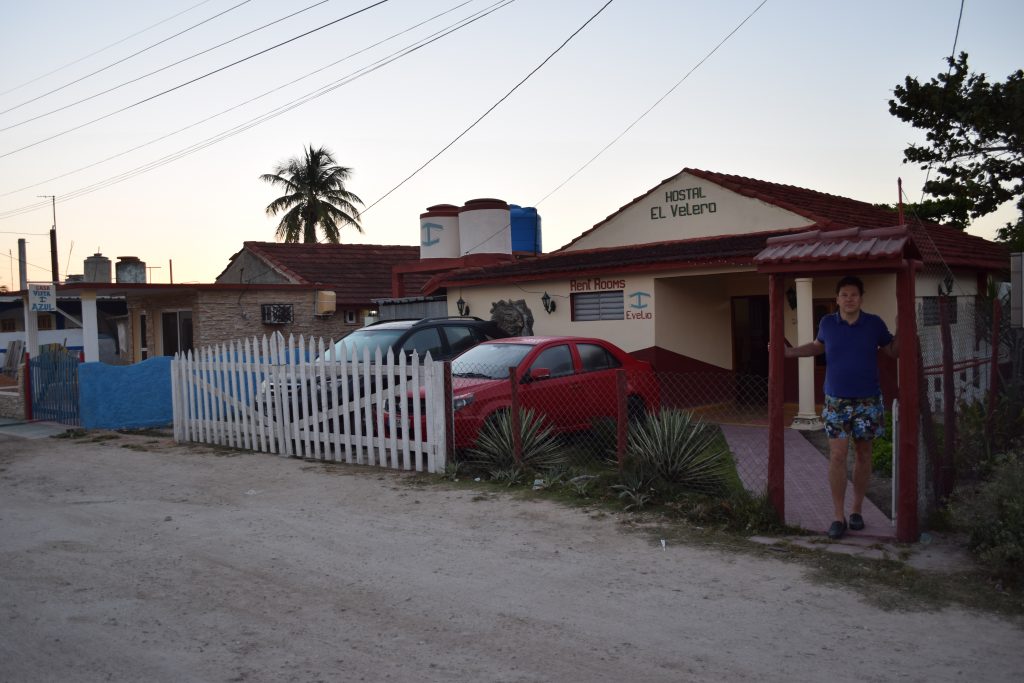 Here's a picture our Hostal and our Chinese Geely car, which didn't let us down!
The next morning, after a lovely breakfast with view of the ocean, we headed along the coast to the East. We stopped in a little bay, where you could see the tropical fish from along the coastline. Unfortunately, we didn't bring our goggles … Always do when you go to Cuba!

We stopped at a small town, Girón, half an hour down the road. Playa Girón became famous when it was the site of the ill-fated American-backed landing in 1961: the Bay of Pigs Invasion.
The visit to the small museum in Girón left me with an uncomfortable feeling. It is a tribute to all the Cuban people who fought in this war, a tribute to Castro and Guevara, and a tribute to communism. Many pictures before the revolution show us how desperate, poor and exploited the people were by Batista's dictatorship. Most of the people now are still living in poverty. I regretted so much not speaking enough Spanish to have a thorough conversation with local people to really understand how life is behind the facade of tourism. From our Western view it is easy to start judging. But this situation is so complex, with all these influences, from colonialism under Spain up until the sixty year grip by the Castros (there's a new president just being put on the throne, a puppet on Raoul Castro's string).
Cuba is a dazzling and amazing country and the pitiful playground of endless battles between communism and capitalism.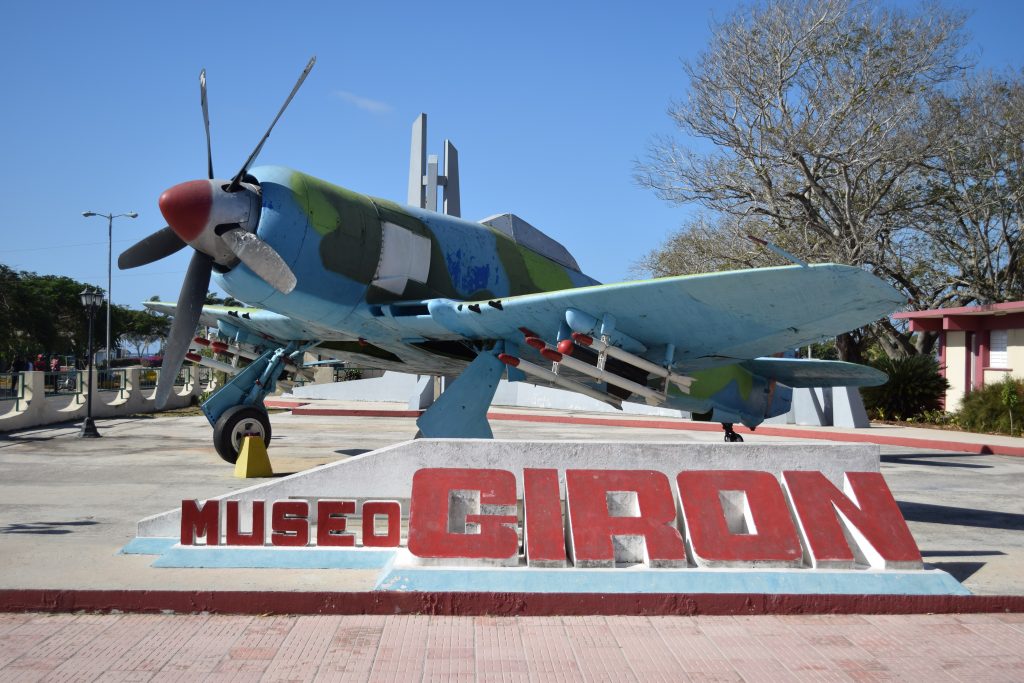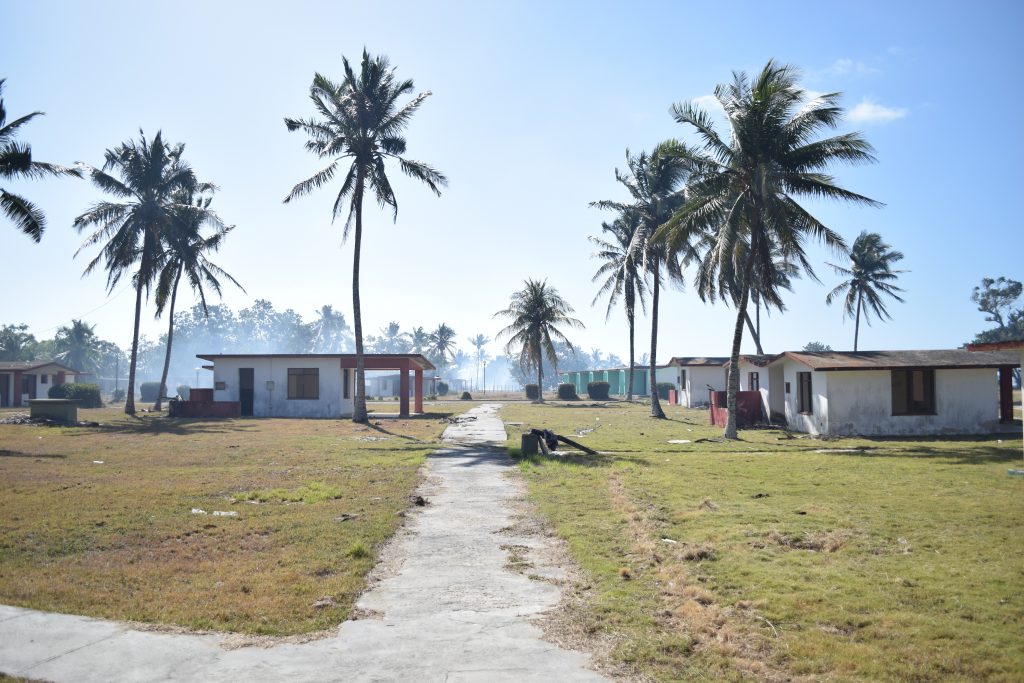 Deserted barracks of an old military base in Girón
Traveling further next week, you're following?
Cheers, Sophia