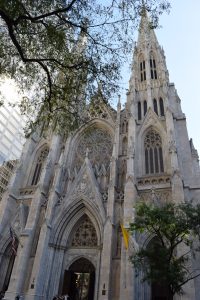 Friday was our last day in the City. Hot again, amazing temperatures for this time of year. I had to, yes had to, buy two new T-shirts, since the clothes I brought were too warm. We, Hubby and I, walked uptown. We lit a few candles in Saint Patrick's Cathedral for all those loved ones who are not longer with us, and then we made our way to Central Park.  There we saw so many activities united in one place: live music, people sunbathing, getting married, jogging, eating or you name it. The whole time I was in New York, it was so difficult not to take photos of everything or everyone. I love taking pictures of people, but that is hard sometimes. Enjoy a few ones I took that day: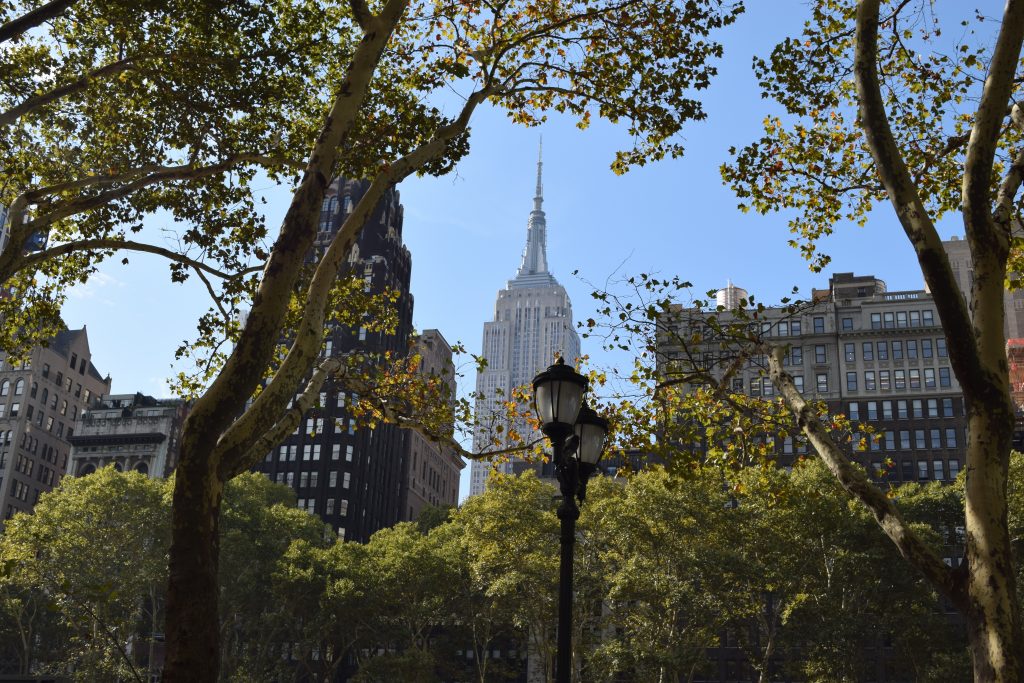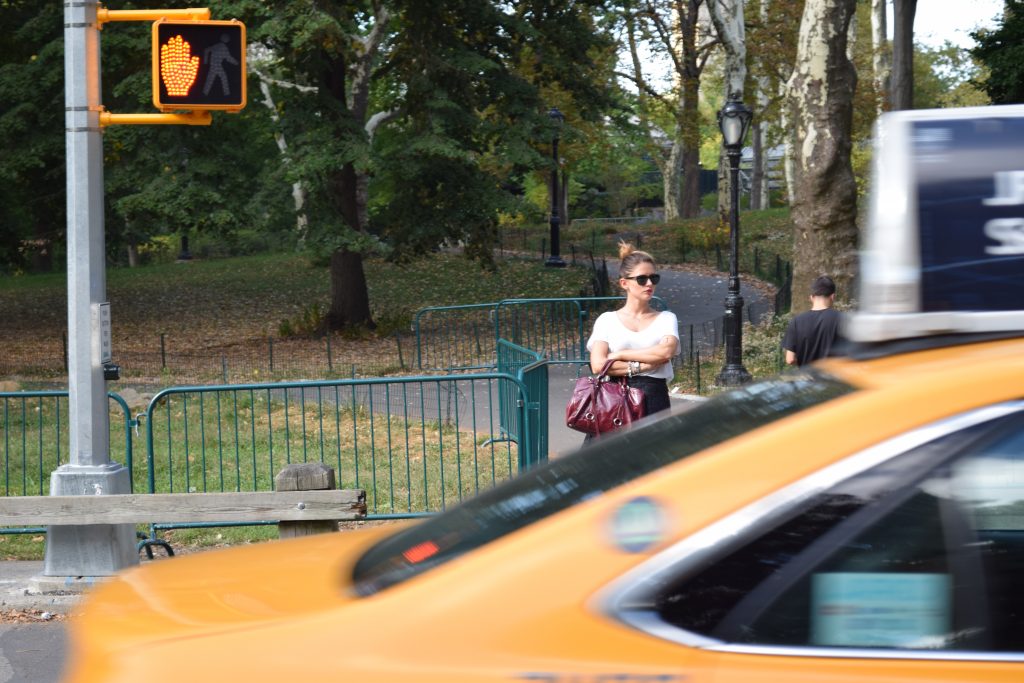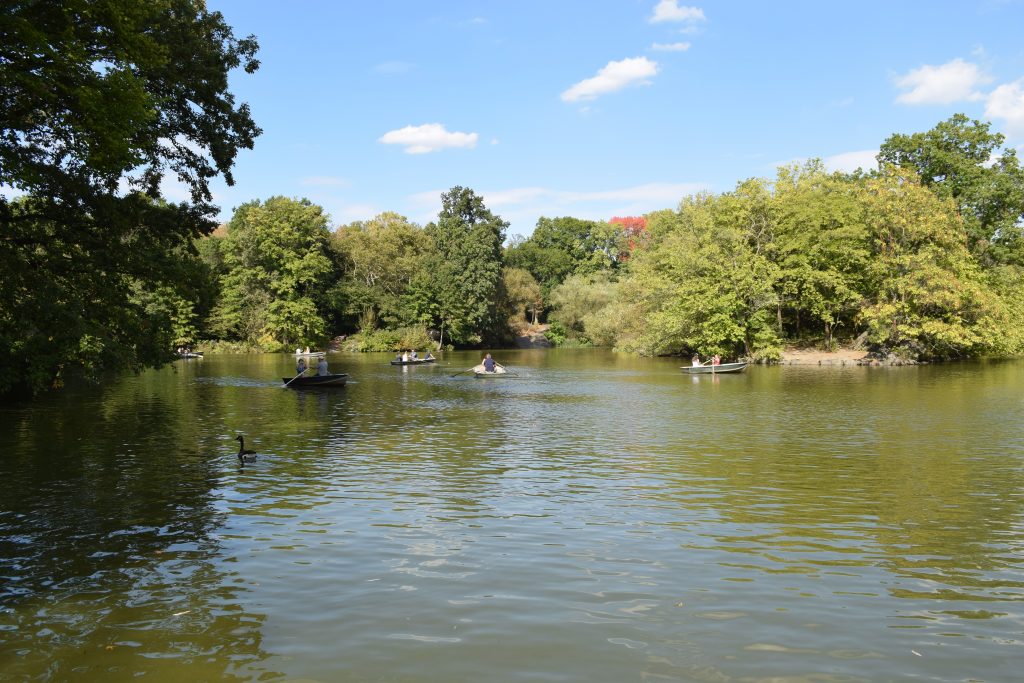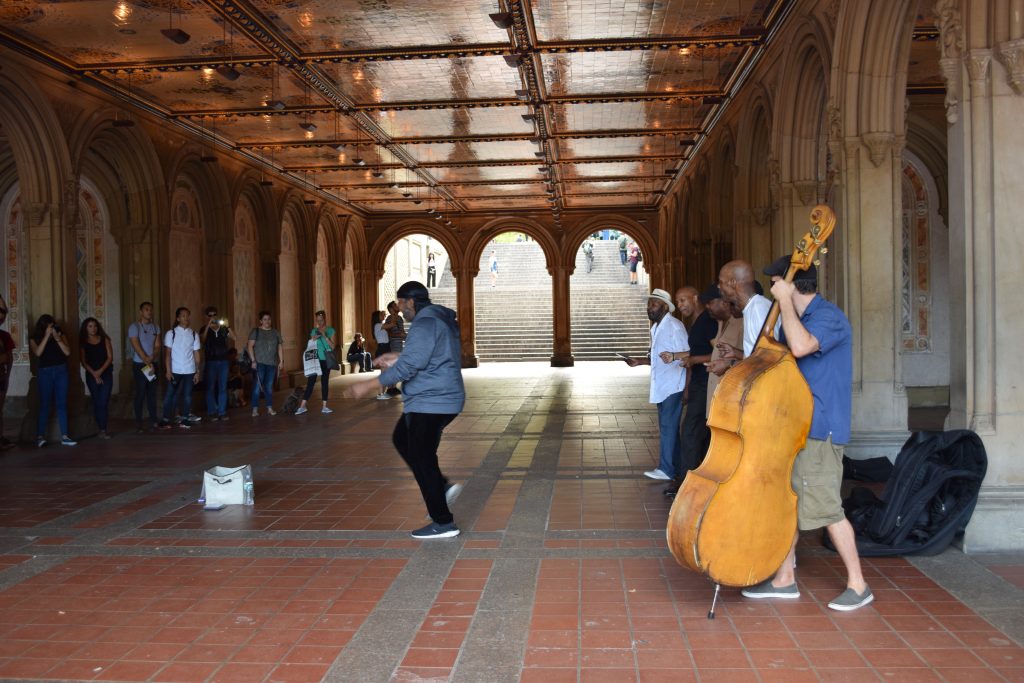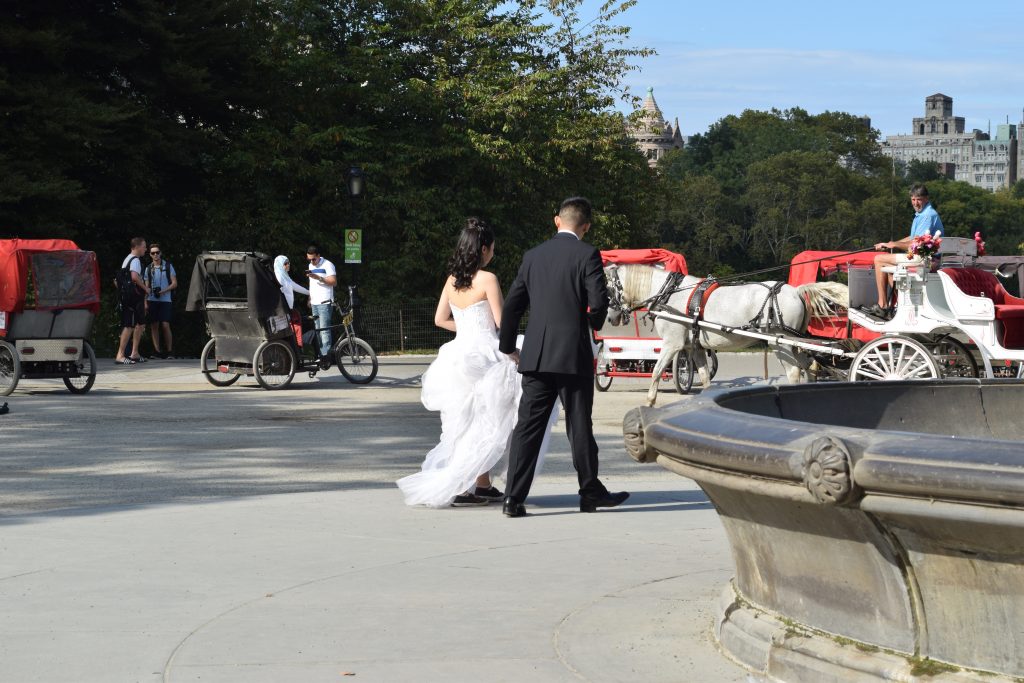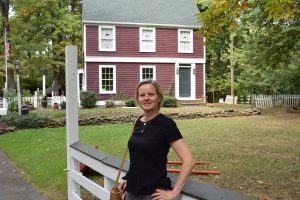 Then off to Penn Station, destination: Summit, New-Jersey. Strange to sit on this train again, the one we took many times when living in Summit. We were warmly welcomed by our friends the O'Briens with a homemade Aperol Spritz. What is your definition of friends? Of course friends are people you like to spend time with. I believe a proof of good friends is that, even if you haven't seen each other for a while, you can just start talking again as if you've seen each other the day before. You need time to build a strong foundation for these kind of friendships, but it is worth so much in life!
Next day Hubby headed home again, and I was picked up by Jenny to go to our next destination, Denise's home. She moved more to the West, a less busy town. Although she is planning a lot of renovations on her house, it already looks beautiful. And her yard is amazing.  It feels so quiet and remote there. We came across a number of deer on our way there, and Denise told us she already spotted a mother and baby bear in the area. You see many farm houses around here, like this dark red one.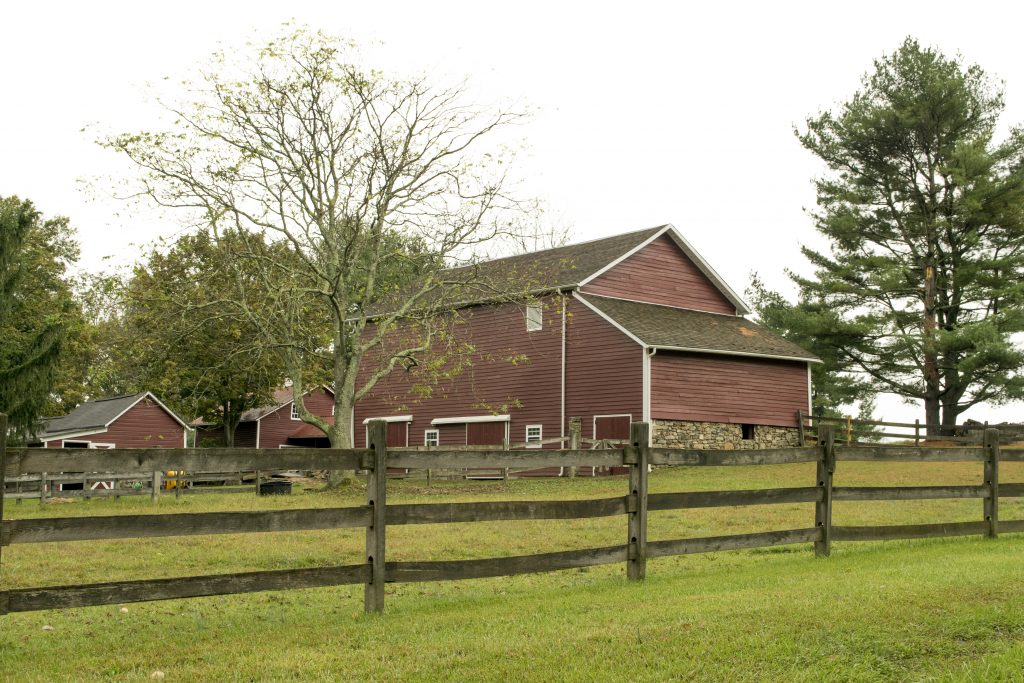 Sunday Debbie joined us and we visited New Hope, a cozy village in Pennsylvania down by the Delaware River. There are many vintage and antique shops, fun to stroll around. Not far from New Hope, we stopped at a vineyard and did some wine tasting. Fun to do! Red as well as rose and white wines. Most of them a little too sweet for me.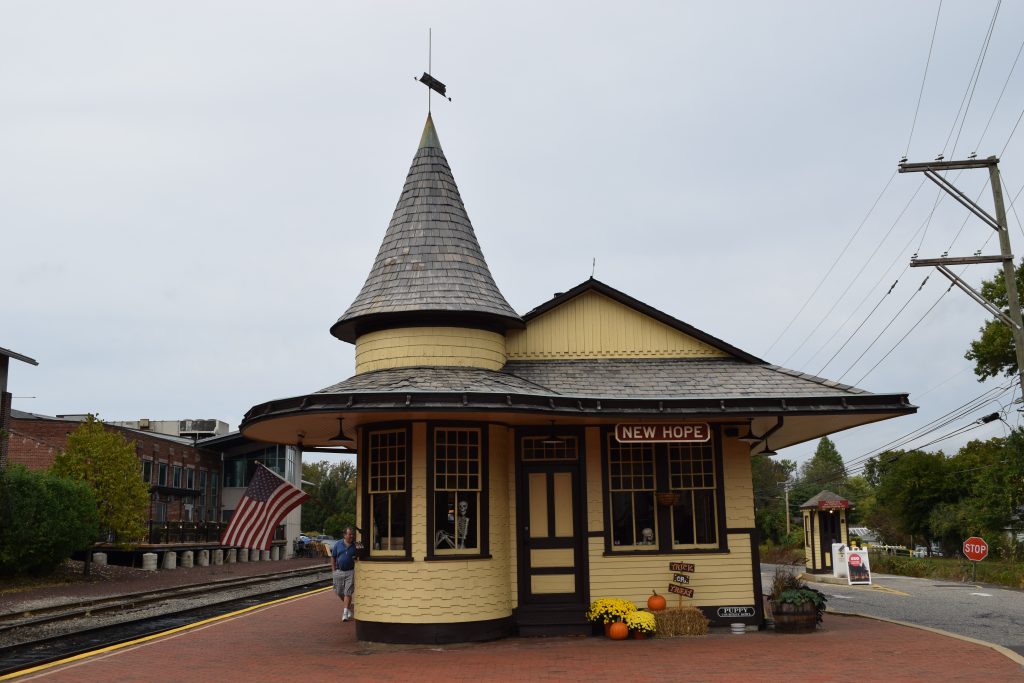 Sunday night and yet another location! Most of my old Summit friends have moved all over. Well, this is a big advantage, so many places to see. Debbie lives in Philadelphia now, in an old (1881) Victorian house, a few miles out of the center. I love old houses, and this one is so lovely, much of it kept to the original. Unfortunately we woke up with pouring rain the next morning. Biking plans were changed into visiting a museum. Not just an ordinary one! More on this next week, I promise!