Wednesday was our first morning in New York, and we were up really early. I hoped to be awake as early again on Thursday but the real darkness was gone already. Too late for my plan to get some night street views with my camera and tripod. I still tried but it was hard finding a perfect spot in the morning rush of people on the sidewalks.
Phyllis and I met the evening before at the Modern Bar Room, next to the MoMA. We tried to figure out when we'd last seen one another, and it was a little over four years. Yet, it didn't feel this way. Stories on our lives went back and forth, dinner went by too fast for all the catching up.
"How are the kids doing?"
"Good, still living at home."
"You're kidding."
"No."
"All of them?"
"Yes."
A little cultural difference. Children don't come home so often, once they are studying, as they do here in Belgium. And they certainly won't move back home once they start working.
Thursday we planned to meet again at the Whitney Museum. I walked up there on the High Line. It was the third time I'd been there, and it still amazed me, especially since it was another season. Because of the warm weather (25 to 30 °C) you couldn't call it a fall day, but real summer was definitely over. The High Line is a walking path (old railroad) that goes from 34th Street down to Gansevoort Street in the Meat District. You get to walk between all kinds of plants designed by landscape architect Piet Oudolf – my favorite – and other pieces of architectural art, for instance the buildings by Zaha Hadid and Frank Gehry and many others. The constantly changing view the whole time is breathtaking. And if you look between the buildings on your right (when you walk South), you can see the Hudson River.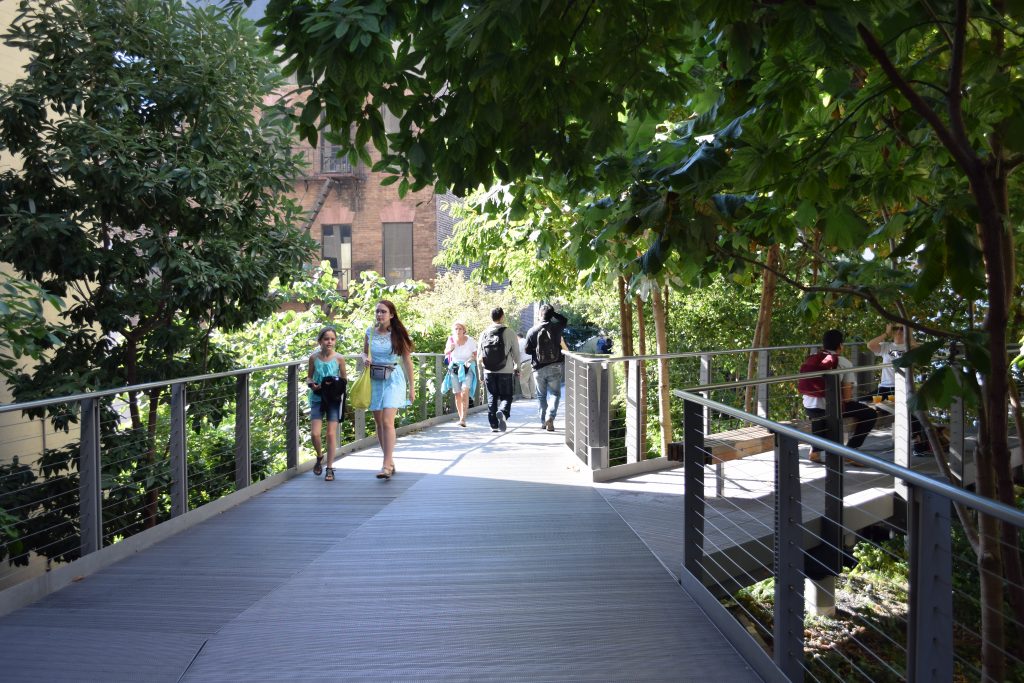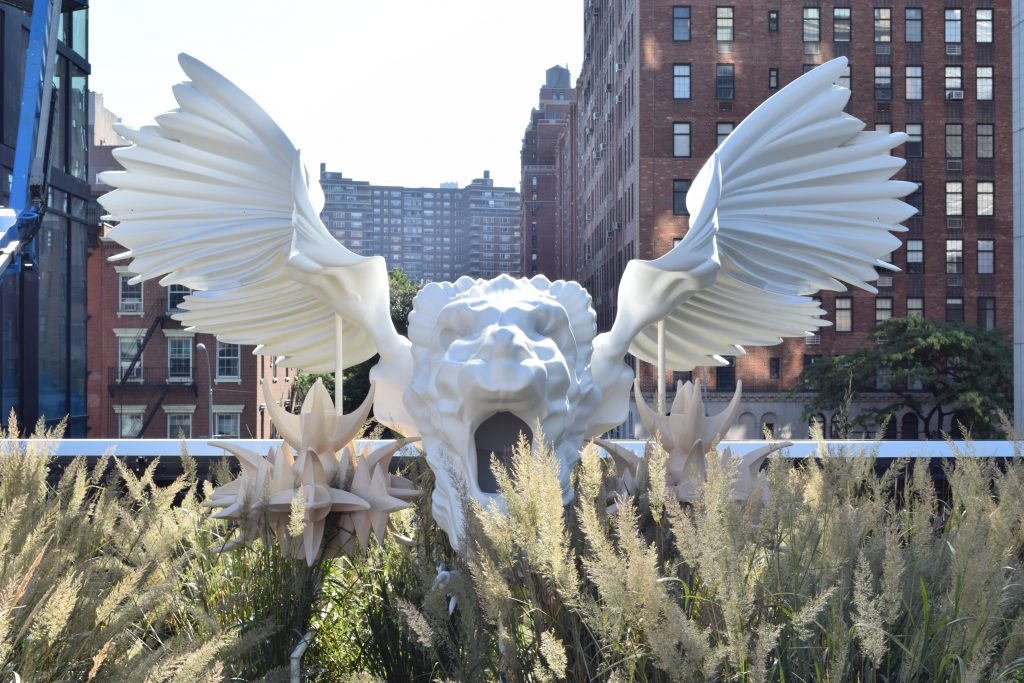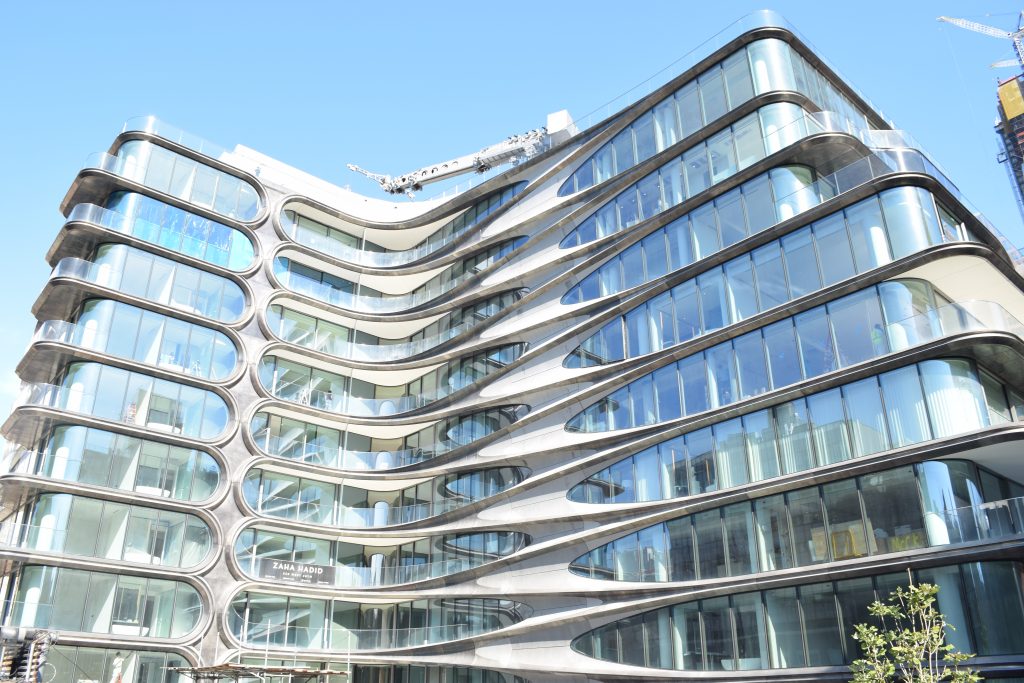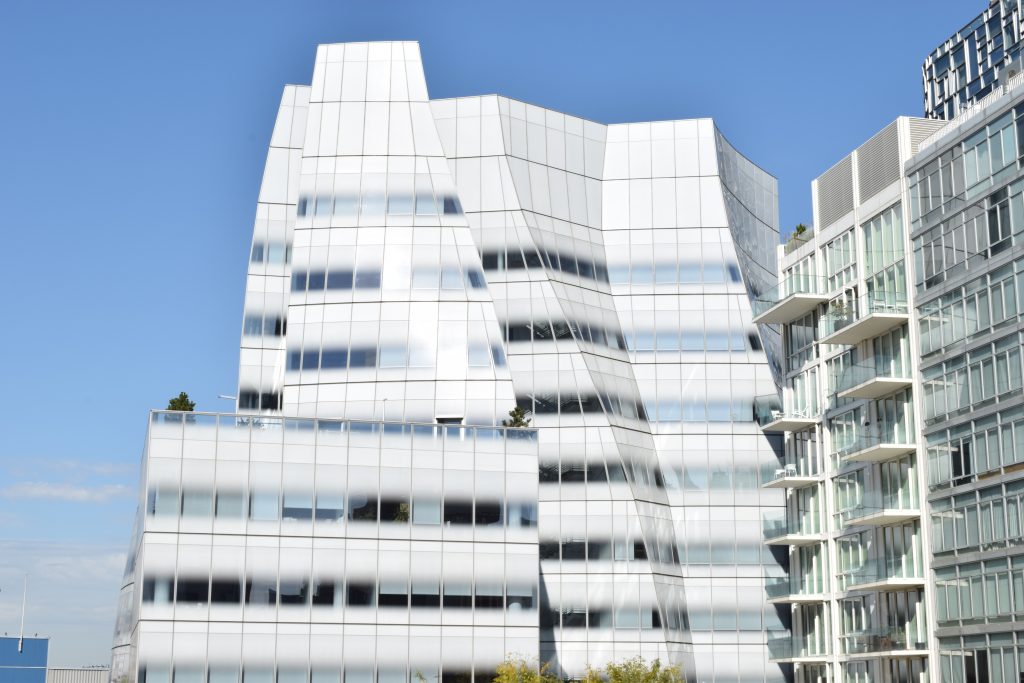 At the end of the High Line you find the Whitney Museum, where I was supposed to meet with Phyllis. Since she hadn't arrived yet and I was desperate for strong coffee, I went on the hunt in the Meat District. I found a splendidly made cappuccino with some homemade banana bread in the Kobrick Coffee bar. So yummy!
The Whitney Museum of American Art is enlightening, the art as well as the building. On the top floor Calders moving art was to be admired, remember I mentioned him as one of the artists under Peggy Guggenheims patronage?
Where We Are, on floor seven, traces how artists have approached the relationships, institutions and activities that shape our lives. This permanent exhibition features work by Edward Hopper, Roy Lichtenstein, Andy Warhol among many others.
I found the temporary exhibition on floor six the most intriguing: An Incomplete History of Protest. It looks at how artists from the 1940s to the present have confronted the political and social issues of their day. Art can be just pretty to look at, but its main purpose is to have you think deeper. And I like it when it is a bit shocking and makes you angry or upset. Because this is what art is about: challenging you. And the bewilderment and frustration scooped up in one piece of art makes you feel more intense about this certain social issue. All featured artists see their creations as essential to the fight for civil rights. A must see, and all very captivating.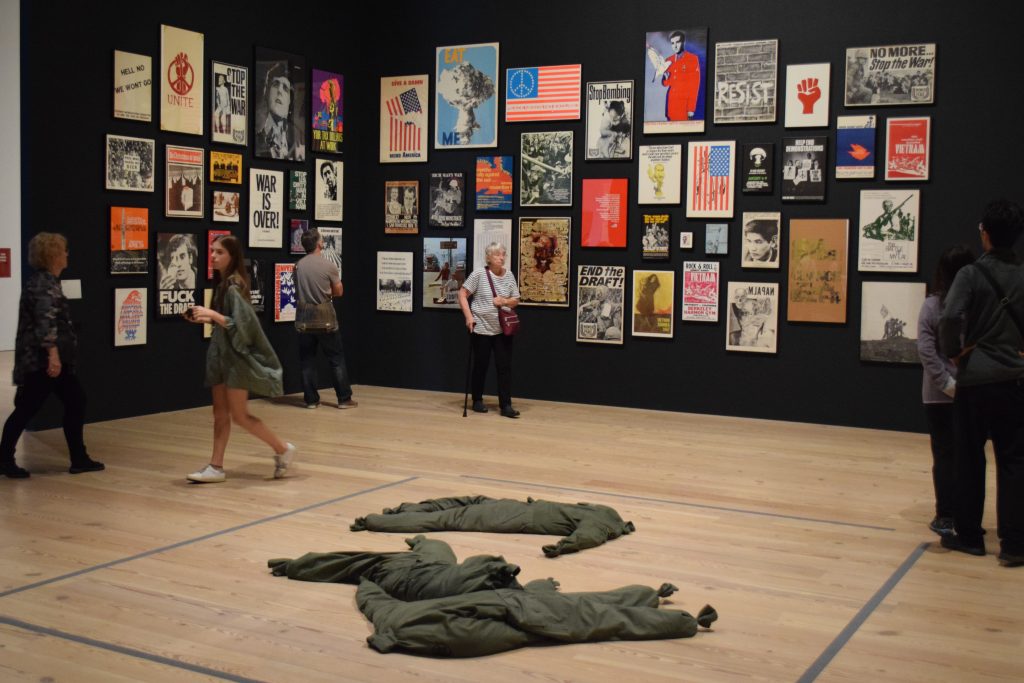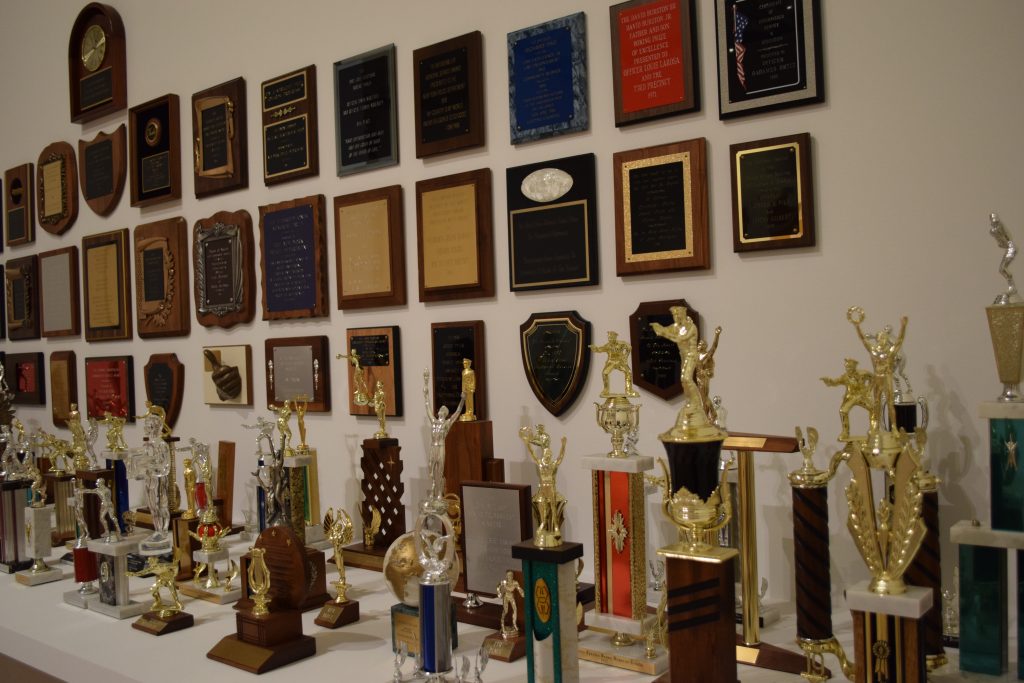 In this installation Carl Pope addresses the police brutality in NYC on violent interactions with Black and Brown residents. Each trophy or plaque memorializes a different event. The inscriptions, which include the names of the people who were killed or brutalized in this act, as well as the officers who committed the crime, were written by the artist himself.
Time for another reality: hunger! We had a great lunch on the top floor terrace, with the NY skyline surrounding us.
Then off to less shocking experience, although at least as captivating: the One World Trade Center. Going up about 102 floors sure makes your stomach tingle. A fun thing: in the elevator a movie was displayed about how the skyline in Manhattan changed by the years, so history in 102 levels. Once up, you could make a 360 degrees tour with breathtaking views all over. The feeling when you are looking down is indescribable, believe me.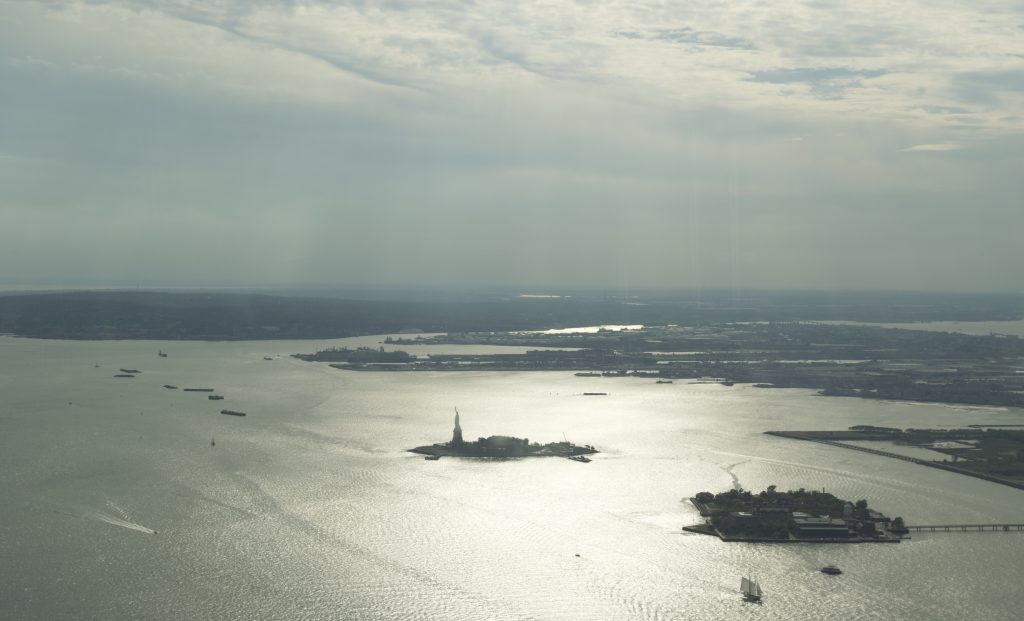 From the top into the ground. This happens in life. Luckily that day it was just a physical drop. Underneath the One World is the Oculus, a shopping area and the link to the Subway. The structure is amazing–it made me think of the fins of a whale. It is designed by Spanish architect Santiago Calatrava.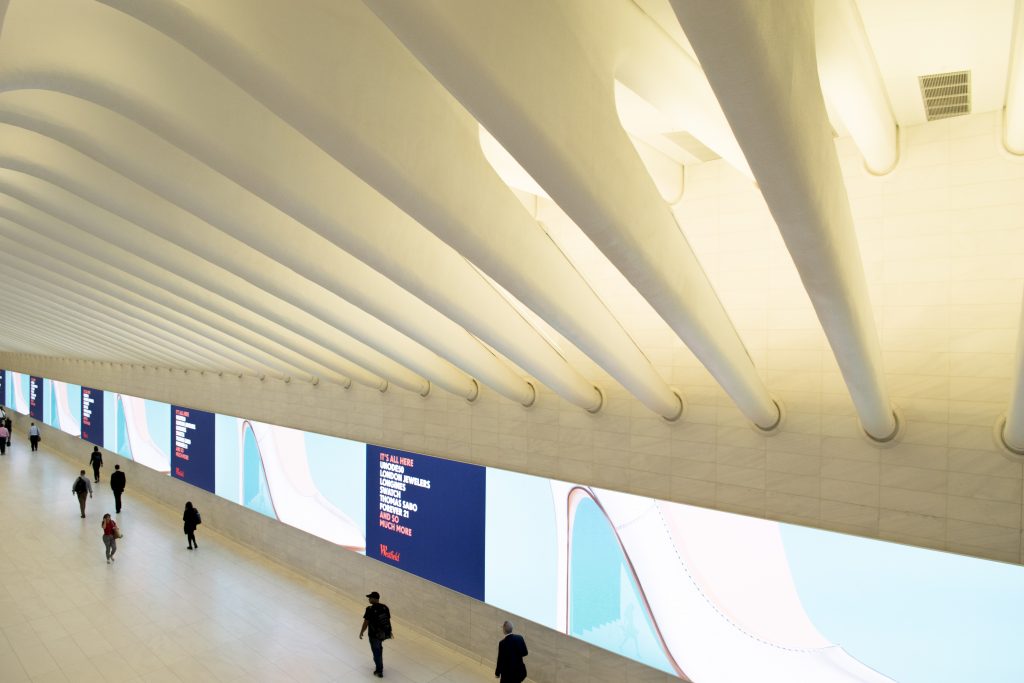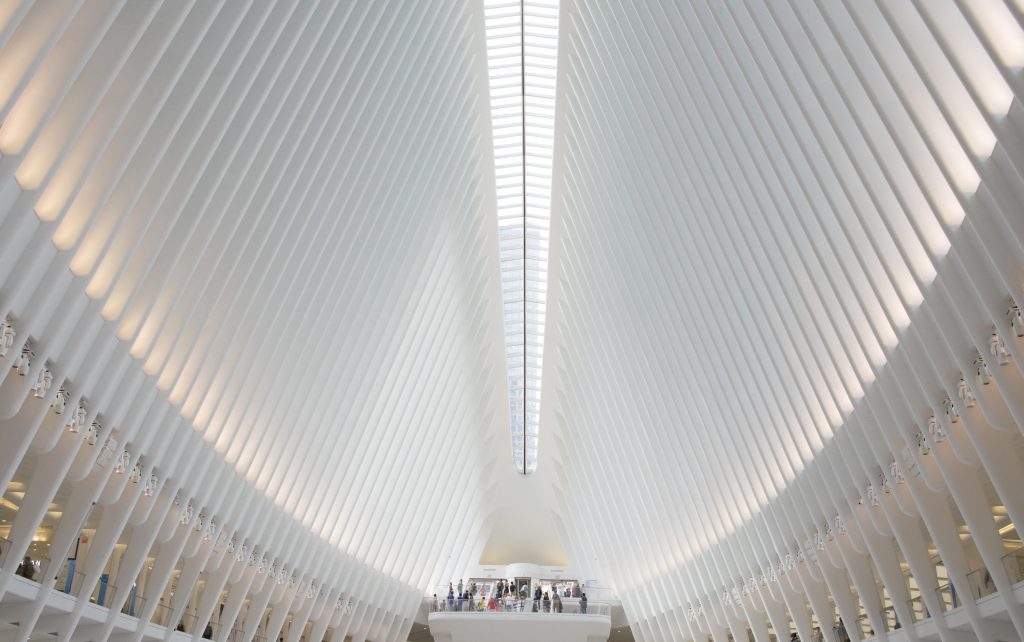 We took the Subway back North, up to Columbus Circle. Phyllis had bought tickets for a Jazz Night at the Lincoln Center. What a treat! Sipping cocktails, while listening to a great jazz band play live, and in the background illuminated skyscrapers above Central Park.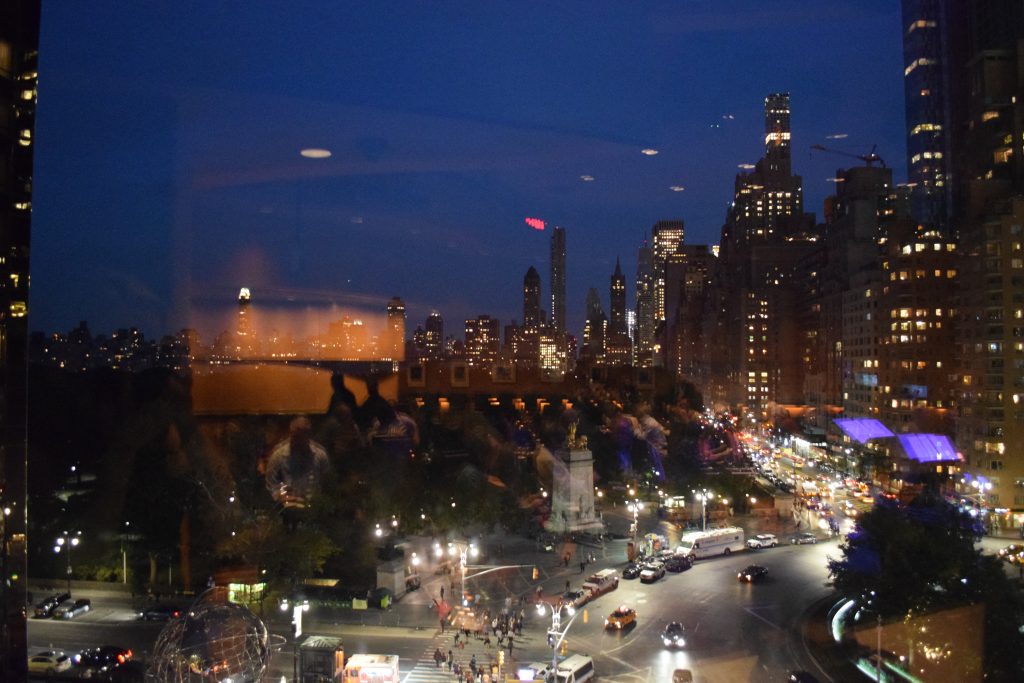 It was a glorious day.
More on my visit to the States next week.
Oh yeah, my friends told me it was hard to find a way to make a comment. Well I will certainly try to make it more visible, but for the time being, you can just use the button on the far right here underneath (markup balloons).