It feels so great to be writing from New York. I got the great opportunity to travel with Hubby, who needs to be here for his job. I will stay longer and visit my friends.
This city keeps amazing me. It keeps on changing. I feel so alive here.
The first time we visited Manhattan was in 1998. Hubby and I came over to see if we would want to live here for three years. It was the first time we traveled so far and so long without kids. I had to stop breastfeeding Youngest back then–he was five months old and weighed eight kilos already. And he's 1m95 tall now. So I guess it was enough.
We said yes to hubby's job opportunity, and finally ended up in Summit, New Jersey. Manhattan was far too expensive for a family of five.
I have been back several times, and happy to be here again.
It was such a cool day today. I walked over ten miles!  We were awake early because of the jet lag. Hubby started walking and I picked up breakfast and walked via Fifth Avenue to Central Park. Only window-shopping, I can be brave 😉
Then I took the subway, blue line A, downtown to Brooklyn, Height Street. There I walked through Brooklyn Heights and enjoyed the skyline. Over the Brooklyn Bridge I walked towards SoHo. Lovely stores also… But I let the photos speak for themselves.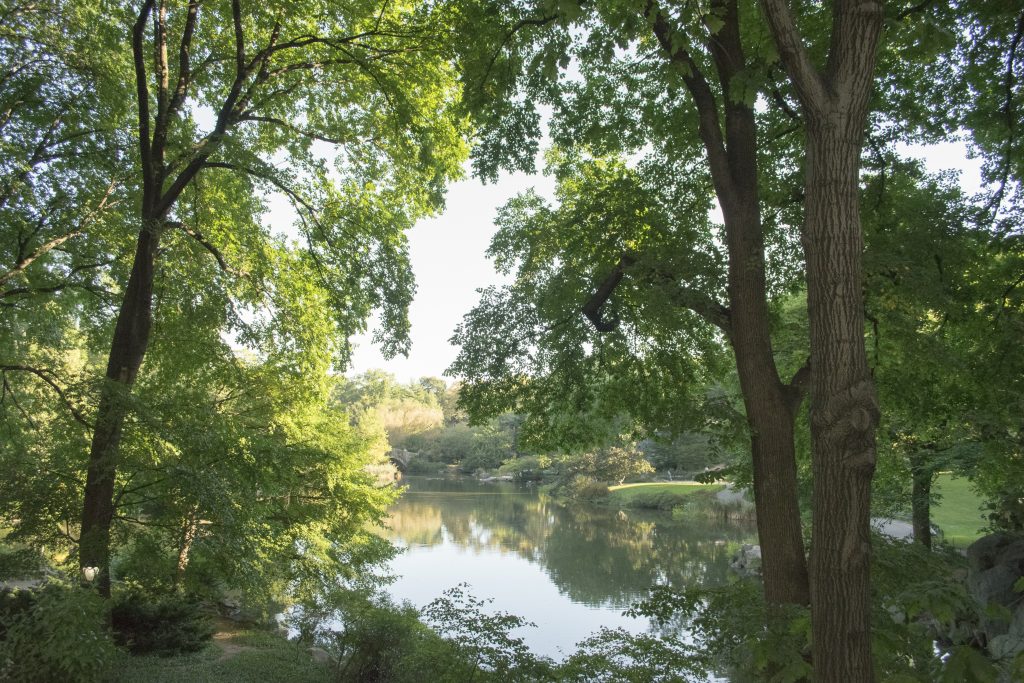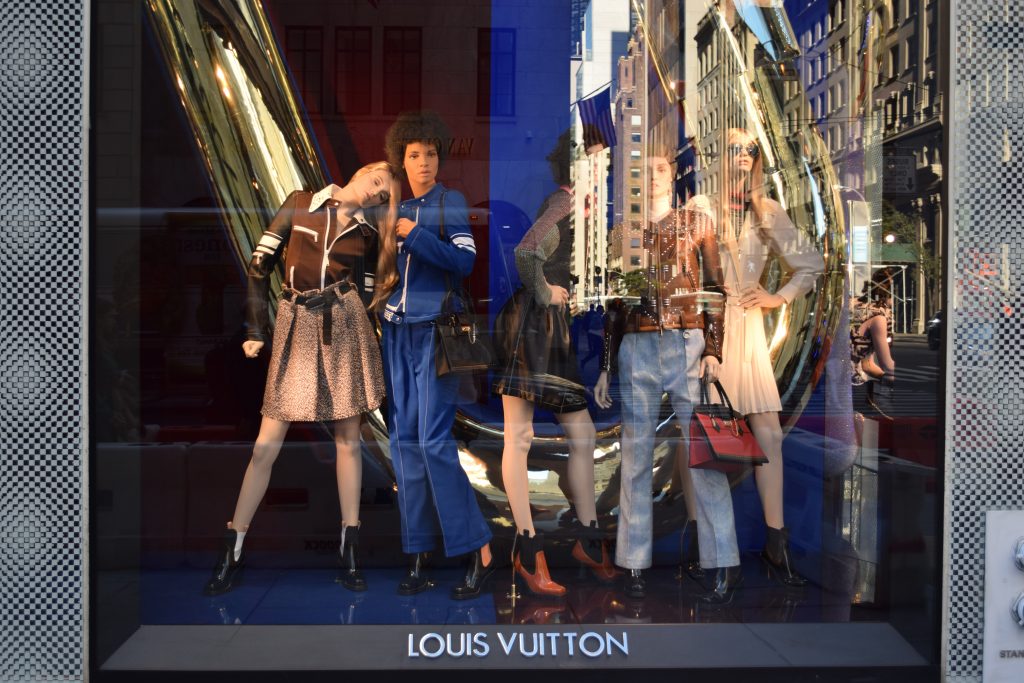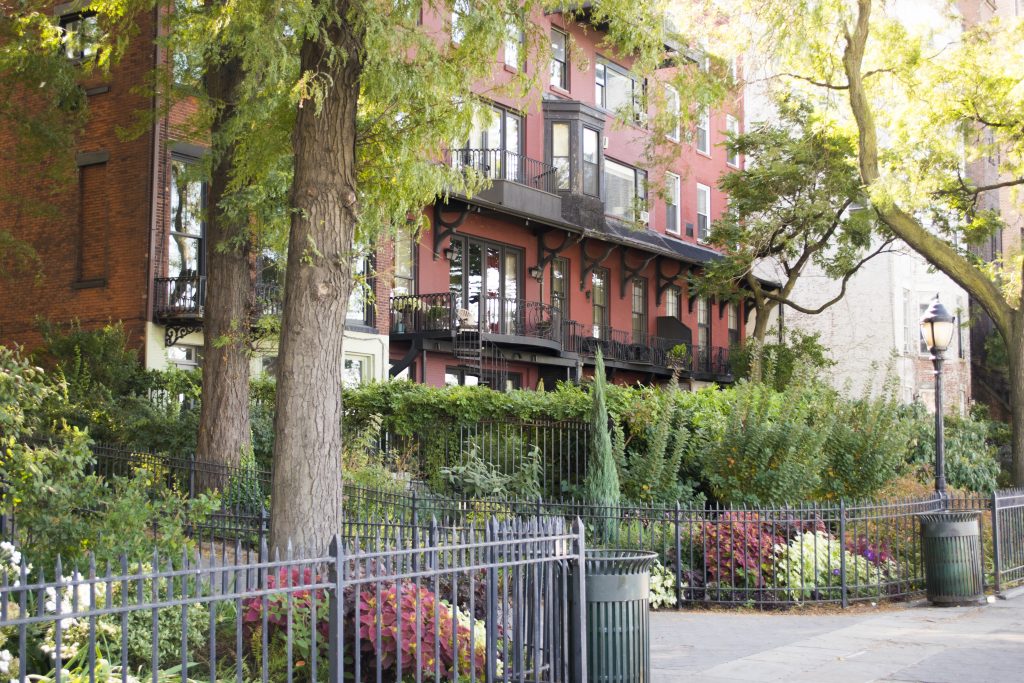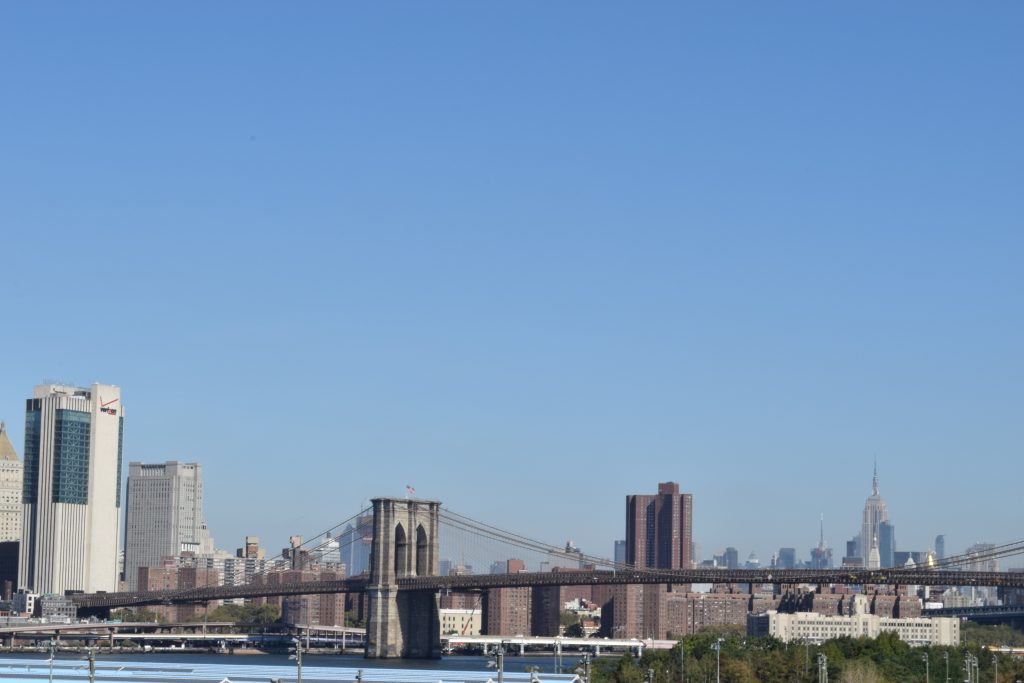 It is 5:30 pm now, and I am meeting with Phyllis tonight. So looking forward to seeing her again.
Have you been to New York? What did you like best?
More next week!
Sophia
PS: you can answer here, button far right 🙂