How are you today?
Look at this beautiful artwork above. Do you recognize the painter? Any clue where you can see this masterpiece now? In Philadelphia, of all places, yes.
When we woke up at Debbie's, in Philadelphia, in her gorgeous old Victorian House, rain poured out of a grey sky. Biking into the city was crossed from our list. Visiting a museum popped up as an obvious alternative. But not any kind of museum: the Barnes Foundation! While savoring many cups of coffee in Debbie's living room, we watched a documentary about it first. An intriguing story!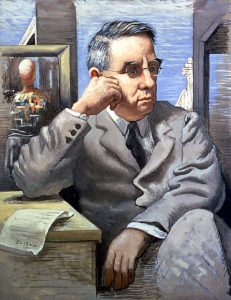 Albert C Barnes was born in Philadelphia in 1872. He studied medicine and chemistry and co-invented the antiseptic medication Argyrol. The proceeds of this gave him the freedom to focus on his passion: art. From the beginning of the twentieth century he began collecting art. At first he sent his friend and painter William Glackens to Paris to buy modern art on his behalf. But when his friend came back, Barnes was so overwhelmed by these oeuvres that he really wanted to understand and get more information on modern art. He decided to travel to Paris himself and soon immersed within the art scene of that era.

Painting of Albert C Barnes by Giorgio de Chiroco

In a few decades he collected an incredible compilation impressionist,  post-impressionist and modern art: 181 paintings by Renoir, 69 by Cézanne, 59 by Matisse, 46 by Picasso, 16 by Modigliani and 7 by van Gogh. Barnes's taste also included the early American Modernists, African sculpture, and ironmongery.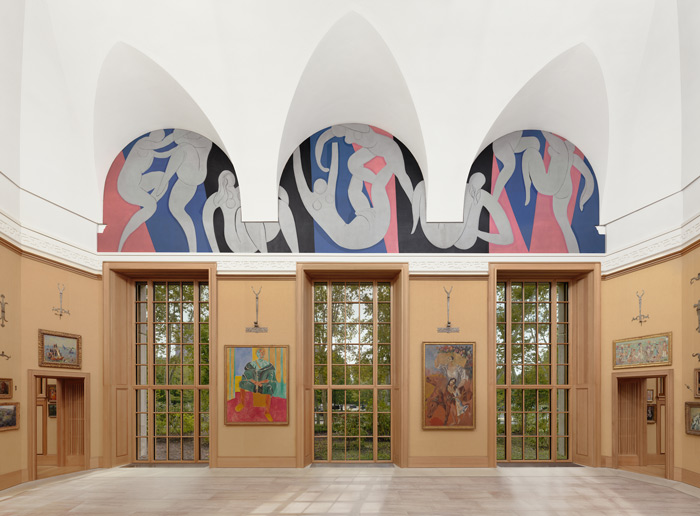 In 1930 Barnes met Matisse. Matisse was  on his way to Tahiti, looking for inspiration. He decided to pay a visit to Dr Barnes, to have a look at Barnes' collection and to see where many of his former paintings had ended up. Barnes suggested to Matisse to make a mural for the museum. This project didn't get finished without many difficulties on the way. When the mural was ready, after more than three years, Barnes simply told Matisse the mural would never be shown to the public. Matisse left devastated and never got to see this beautiful wallpainting again. This story confirms what an extremely difficult character Barnes was. He was a genius in many ways, but a complicated personality.
The Barnes collection was used for educating and was first housed in quarters next to his Merion home in 1925.  The 22-room structure displayed his collection in an almost eccentric and highly personal manner that overthrew standard museum practice. Barnes didn't only have a special eye for art, he also had a mission. In this timeframe, art was mostly accessible to the elite of the society. But Barnes wanted all people to learn about art and to be able to see and understand for themselves. He started to promote art by providing art classes taught by a full-time staff and by establishing a publishing program (Barnes himself wrote and coauthored a number of books on art). Admission to the foundation was by permissions, and permission wasn't obtained easily. Barnes disliked the art critics, elite, and people who were too self-impressed. He preferred giving the chance to see his collection to students, less fortunate people, and African Americans.
Appreciation of works of art requires organized effort and systematic study. Art appreciation can no more be absorbed by aimless wandering in galleries than can surgery be learned by casual visits to a hospital.
In his will he clearly wrote the Foundation had to remain the way it was. That meant the location as well as the purpose of his art: education. After his death, many conflicting interests contested his will. The story involves long-running legal disputes between those who wanted the museum to move to a more accessible place and those who did not. It was brought to court and decision was made to move the collection and open it up to the public, at all times.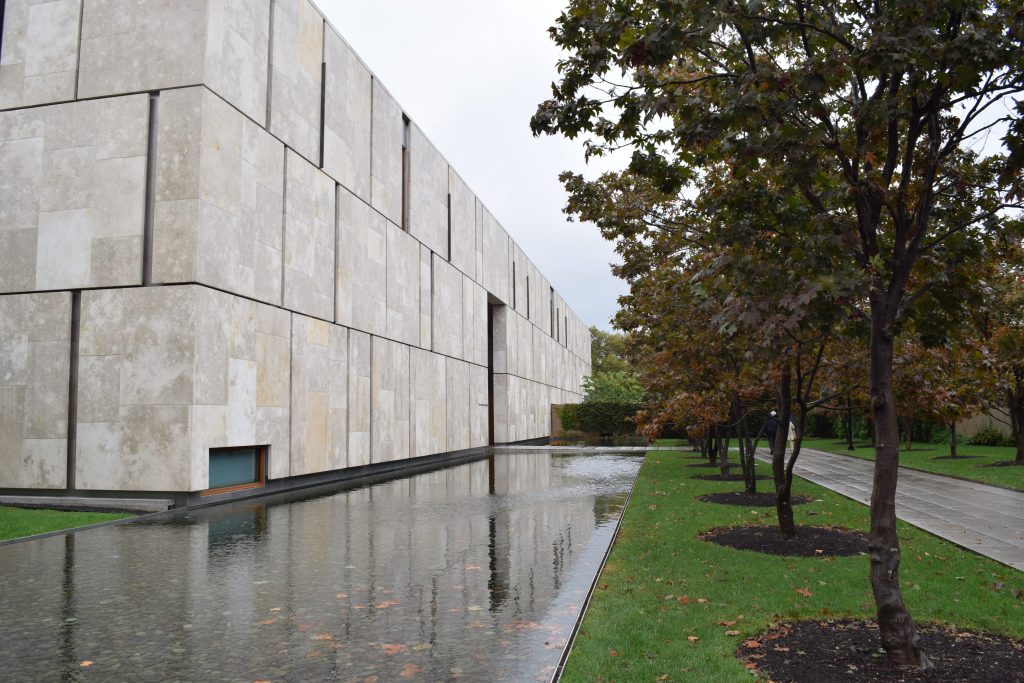 We saw the movie "The Art of the Steal" at Debbie's and later the movie of Dr Barnes' life and achievements in the museum. If you want to know more, click on the links above.
When walking through the museum, I felt really privileged, so many masterpieces on one site! Plus, paintings you will never be able to see elsewhere. We tried to figure out why Barnes had hung pieces together on one wall. There were always many reasons or solutions, but it certainly made you look at them differently. As for the deliberate dismissal of Barnes' will, we discussed this during lunch afterwards. It is sad because the reasons behind the move were mostly financial profit – isn't it always? On the other hand, now it is located in a far more accessible place. More people are able to get into the museum and admire and learn from the art. And isn't this what Dr Barnes wanted, after all?
Picture on top: Le Bonheur de Vivre (Joy of Living), Henri Matisse