Do  you like throwing a party?
I certainly do! I always love to organize, plan ahead and of course: decorate!
No, I won't go into the details unless you ask, but I just want to give you ideas if you are thinking of giving a party. Let me know if you want more info or just need a hand with the decorations. I love to do this.
It all starts with the invitation! I always make invitations (and X-mas cards – more on this by the end of the year) myself in Photoshop. If you use your own pictures, it becomes so much more personal. Nothing wrong with sending an email, but I adore real cards. Since it has become quite exceptional to receive one, it  is so much more appreciated.
I think it is important that you decide upfront what you want to do yourself: what you like to do, what you are good at and what doesn't give you too much stress. I wanted someone else to do the music.  A friend from a friend was DJ and he got half of the guests on the dance floor till 3:30 am, so no need to say we were satisfied.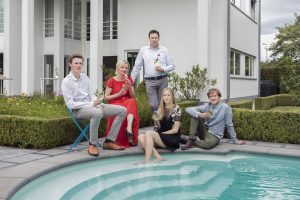 I was also very happy to have found a good photographer. Asking a family member or a guest to take photos is not a good idea, because they want to party! It is such a shame if you don't have good quality pictures, they are such precious memories. And ask your photographer to come a little earlier, so you can have some nice family pictures, while everyone is there and dressed up. I am so happy we now have some recent photos from all of us together.
When you are giving a party in mid summer, the most fun is to do it in your own yard, if you have the space. But here in Belgium, this means hiring tents, because you can never be certain of the weather. I made some long garlands with green Ivy from our yard mingled with some light pink gypsum flowers (they stay fresh without water!) to hang on the front of the tents. To cover our carport (the preparations were done in there) I made some curtains with not too expensive Ikea fabric.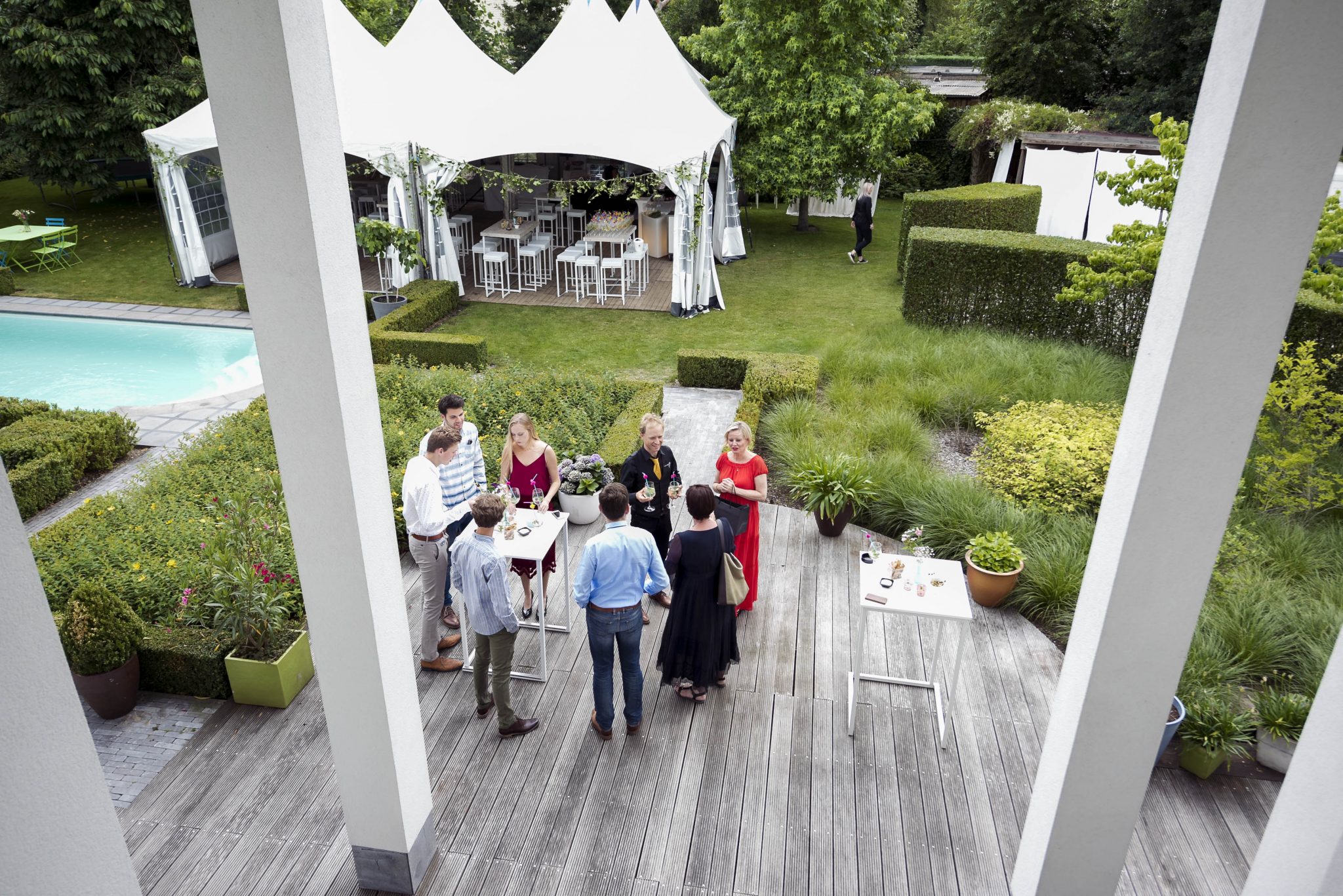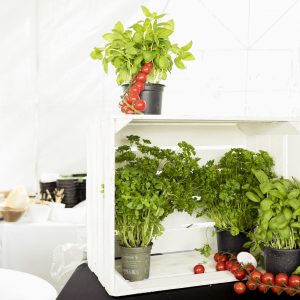 Food, family and friends is a good combination. Eating together is so much more than just having a drink.  I am blessed with a big family and lots of friends (and then it even always involves a selection, which is the less fun part). So when you're having over one hundred guests, you better leave the cooking up to a professional. I found a good local caterer, Terrazza. I ordered a little buffet with a choice of pastas, small burgers and some oysters. So a taste for every one. The caterer had a good selection of plates and bowls to serve the food. They did a great job in presenting everything.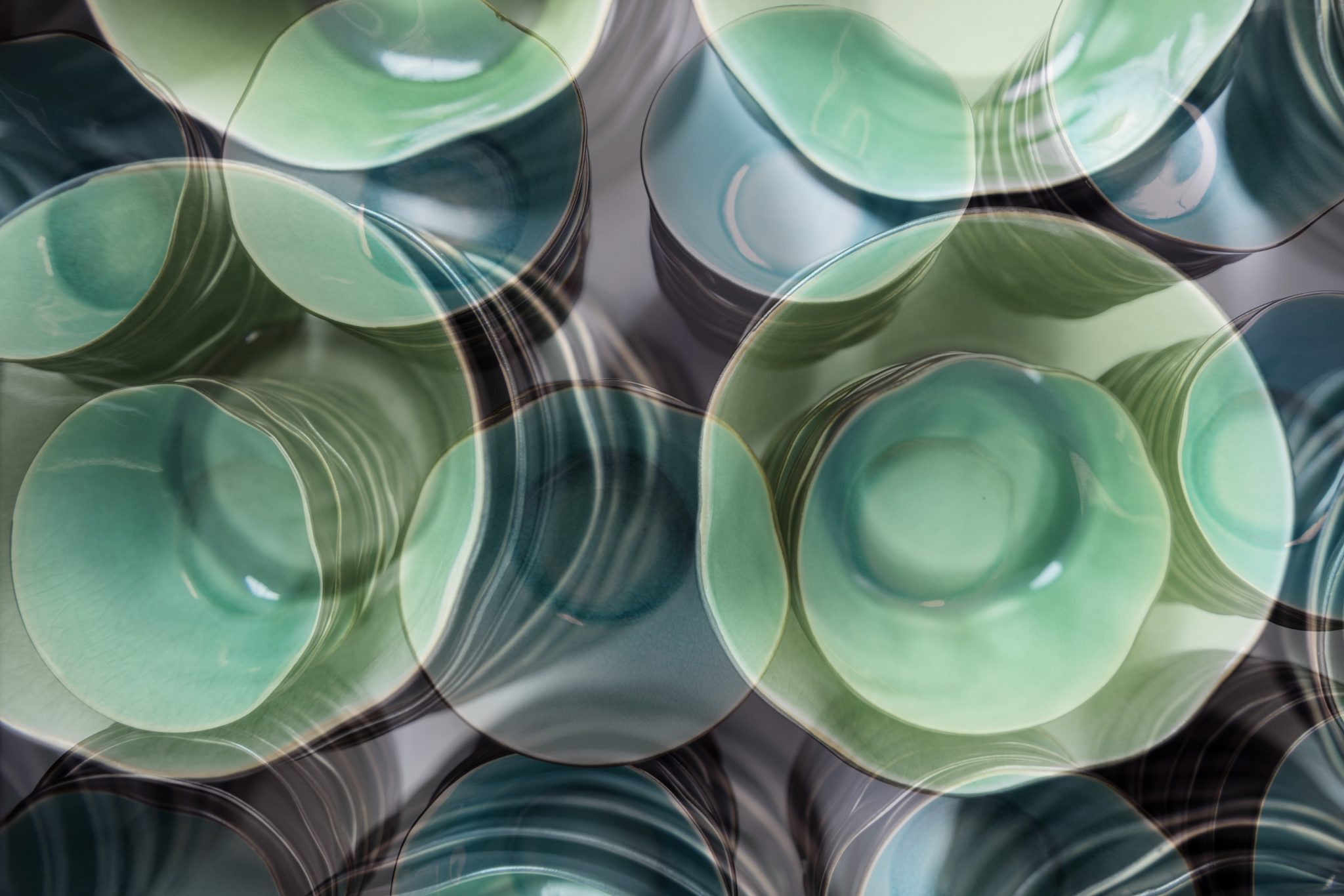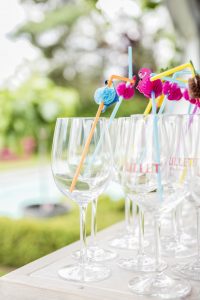 I ordered high chairs and high tables (all white) for in the tent. The napkins and some tropical straws to go in the cocktail were selected by me too. We did a cocktail tasting upfront – yeah this is fun! – and we went for a Lillet Spritz: lime, mint, Lillet and tonic.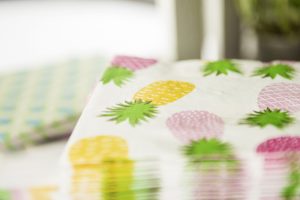 We have one Fermob table set, and then I borrowed some others in all candy colors: lime, old and brighter pink, cherry.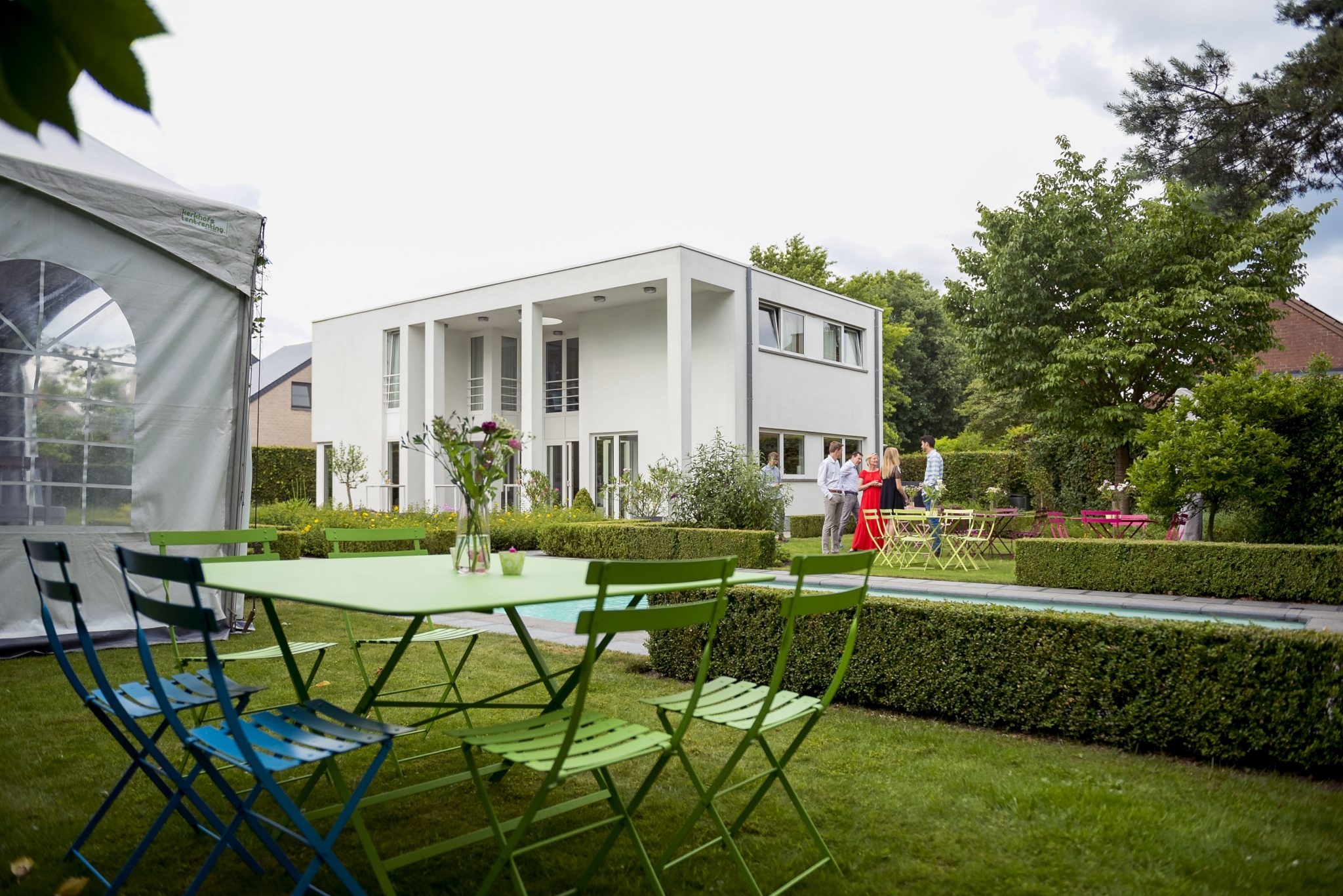 In recent posts I already told you about the selection of flowers and the tea light holders I made with napkins. Well I found some fun cactus and pineapple tea lights to put in them, to stick to my tropical theme 😉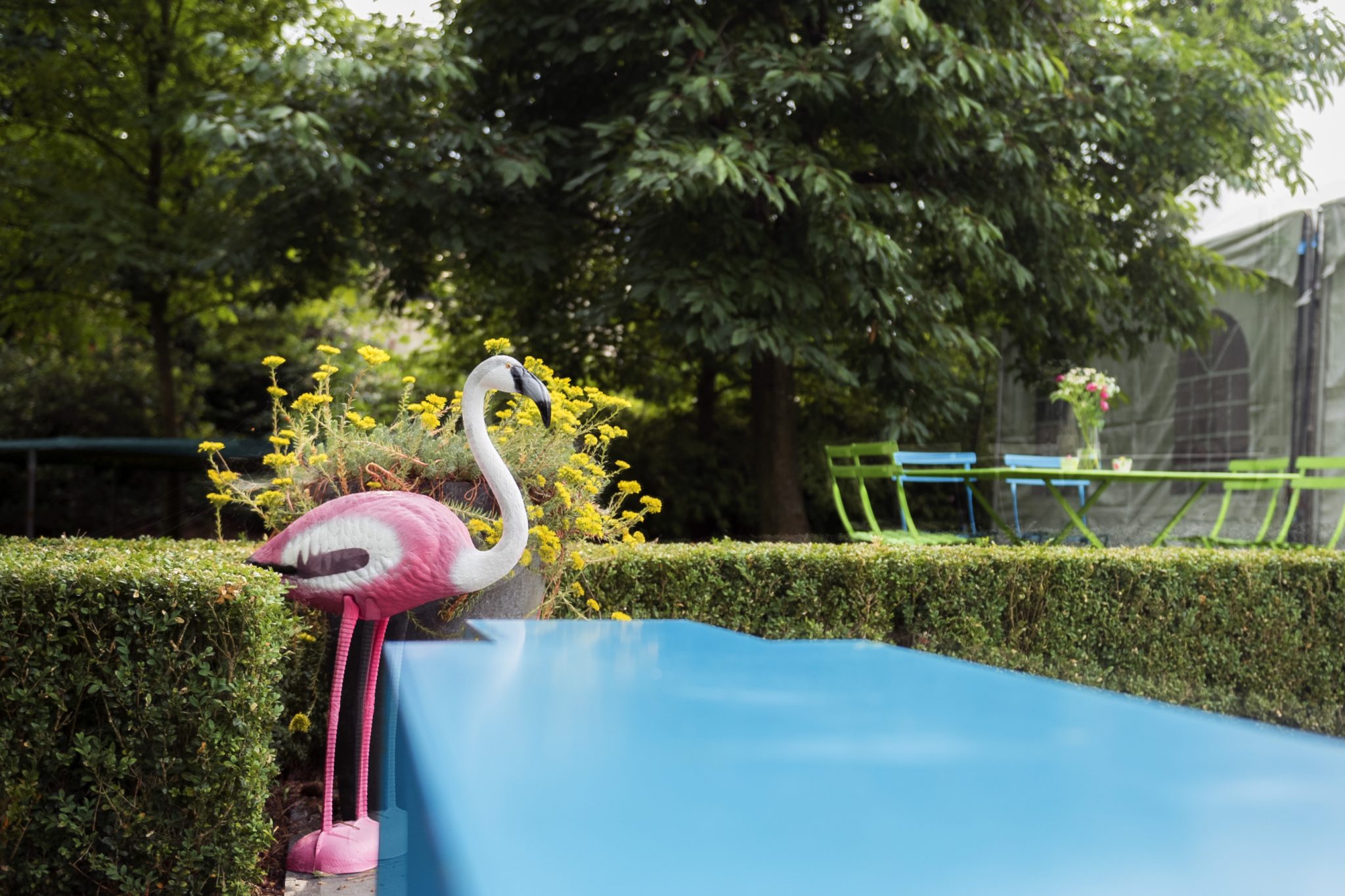 Of course one of my guests was Mr Flamingo. And I loved the idea of filling a pineapple with flowers, these lovely peonies together with daisies. You just cut the pineapple out and put a small glass in it.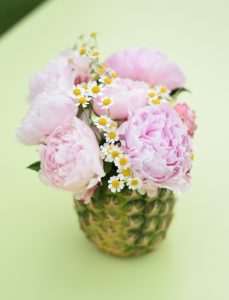 Have fun planning your party and don't forget to put me on the list!
Sophia
Pictures by Mable Photography
www.manubloemen.com