Do you have a favorite flower?
Flowers can really brighten my day. You can usually find a vase with fresh flowers somewhere in our house. Years ago I preferred tulips. I used to buy a big bunch at the local market and put them in a big vase.
In June I buy peonies.  There are a bunch of different types, but I prefer the Paeonia Lactiflora 'Sarah Bernard'. I am always sad, at the end of June, when they are no longer available.
For my family party, which will be in our yard, I tried mixing a few wild flowers, in pink and white shades.
This is the dianthus. I don't like the big version (fortunately that is the only one!) , but the little ones are so cute, and they go so well in a bouquet of wild flowers.
This is the Saponaria, also called summer gypsum.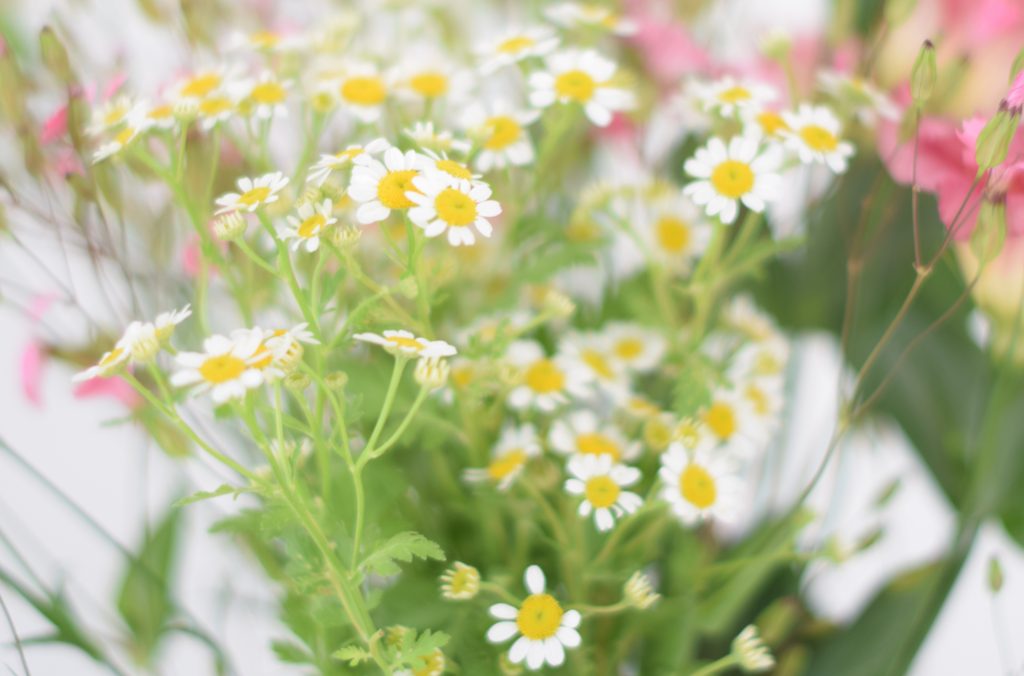 And the well-known Matricaria, or daisy.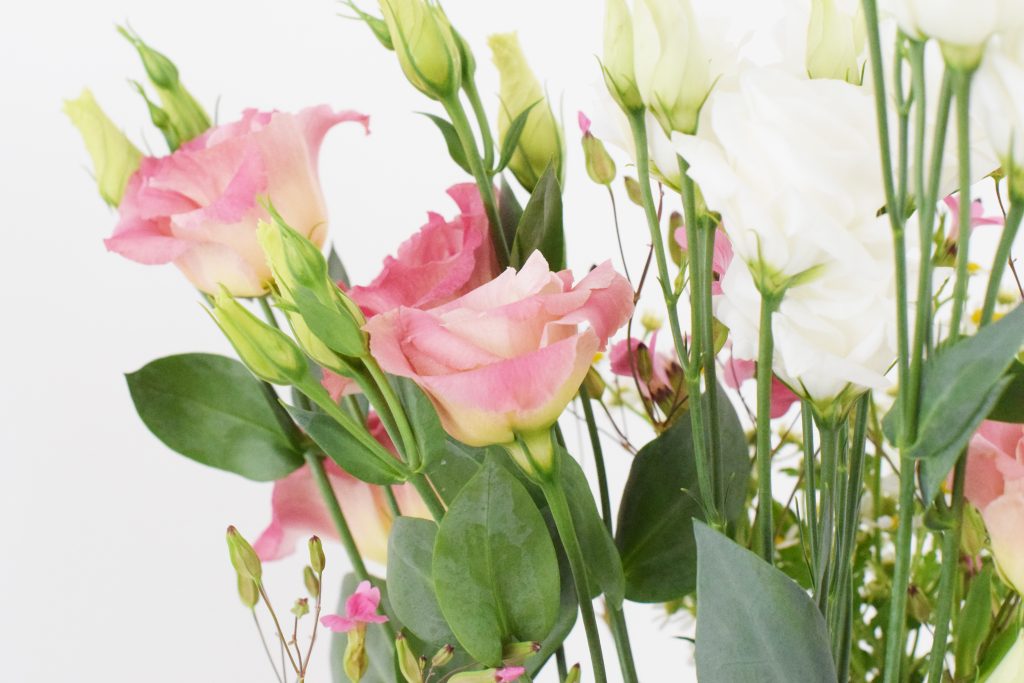 I also added a bigger flower, but they are very strong and really last ten days or more: the Eustoma Lisianthus. In white and pink.
What do you think?
And I still stay in the tropical theme, with my cactus vases, some green pineapples and – so cute! – small candles in the shape of a cactus. All birthday gifts from very dear friends.