Oh this was fun!
A few weeks ago Daughter and I, together with my niece Rachel and her mom – my sister – took a workshop on arm knitting.
It took place in Louvain, this beautiful university city in Belgium. Daughter and I first walked over the antique annex flea market (you know how I love this).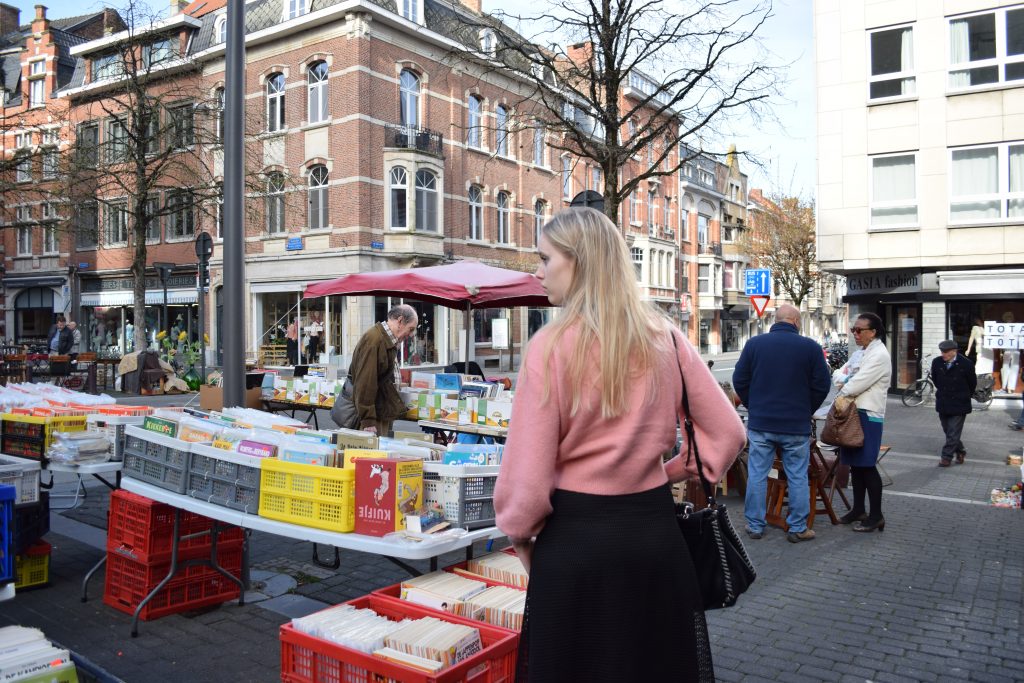 The workshop was organized by Renate in the beautiful interior store of Plek. Renate can be reached through her site Allerwarmst.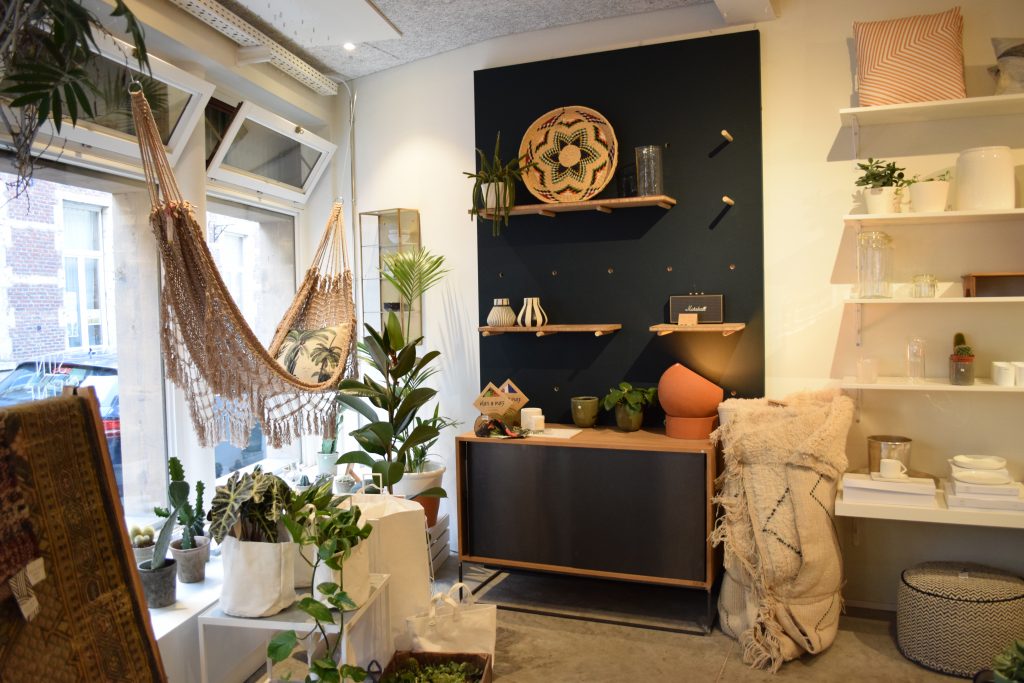 We did need a lot of help in the beginning. It was a bit of a struggle, setting up the loops (these things you put first on your needle). And also the knitting itself felt a bit strange, since your arm is narrow at the wrist but wider around your elbow, which is very different from a real needle where the width is the same overall. The wool is merino wool and feels so soft and comfortable!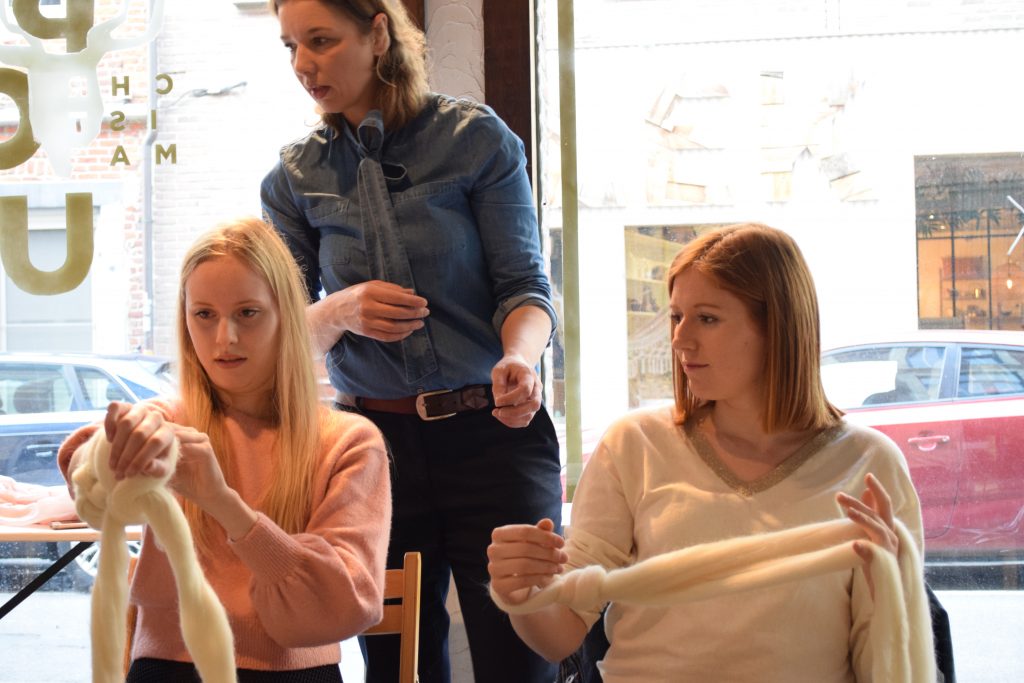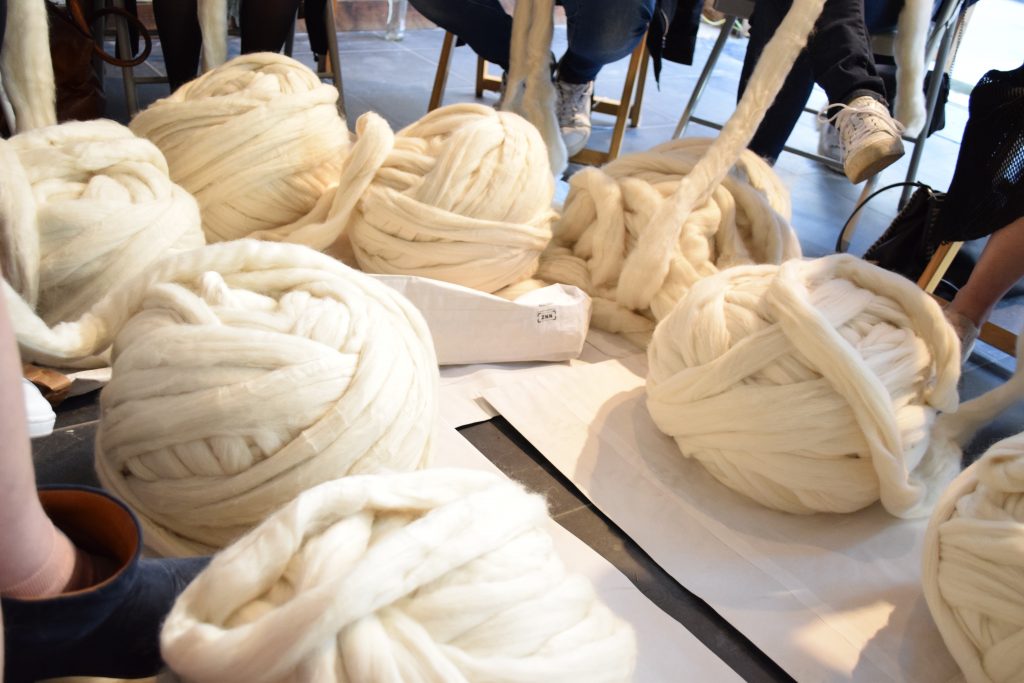 During the hard work, we were spoiled by a delicious piece of carrot cake and cappuccino.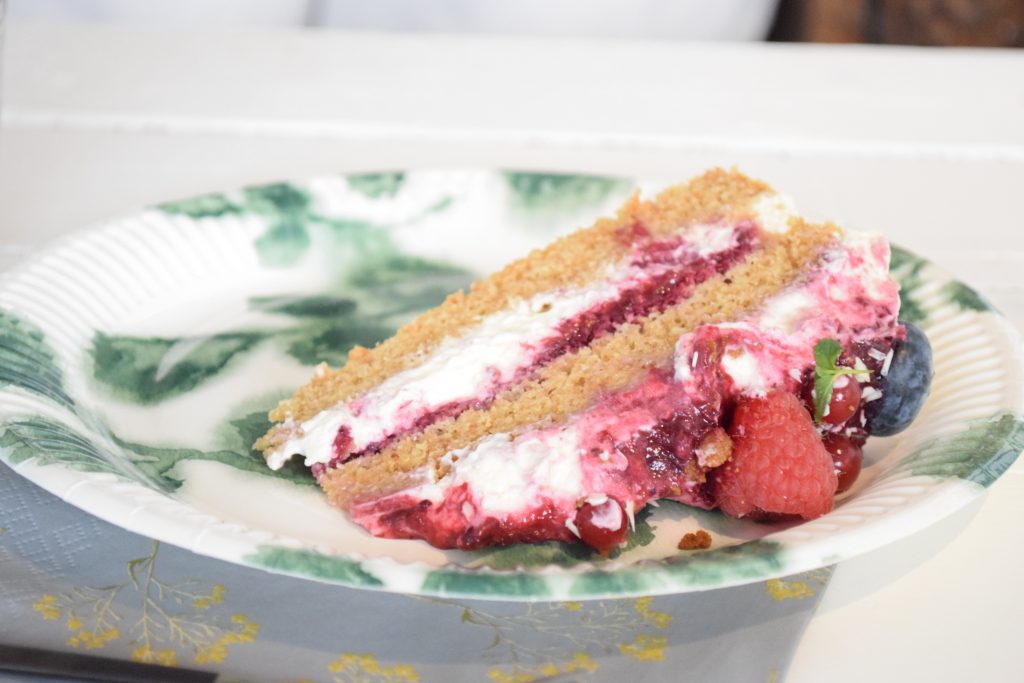 I was a bit afraid the result would be too irregular, but no! I have got a beautiful, warm woolen blanket.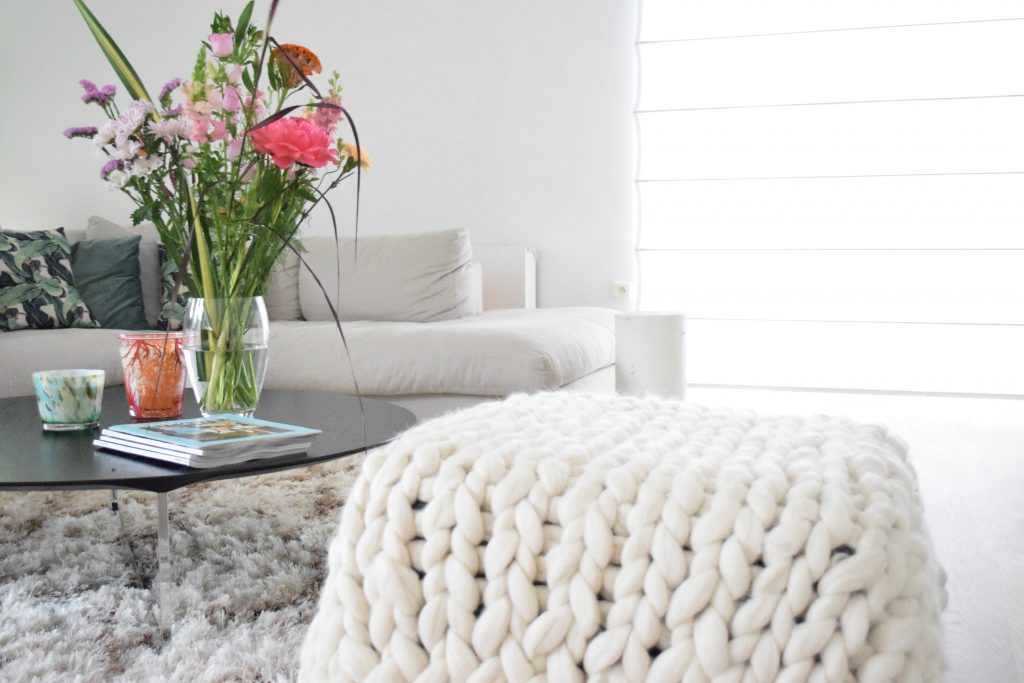 This is also – as the high tea last post! – a fun idea to do with friends, or an ideal gift!