Hi there,
Do you like my new wallpaper? It is called "Bird of Paradise", by Matthew Williamson.
I am waiting for the decorator to hang it. I must admit I am not that handy. I have painted walls, but the wallpaper, that's another thing.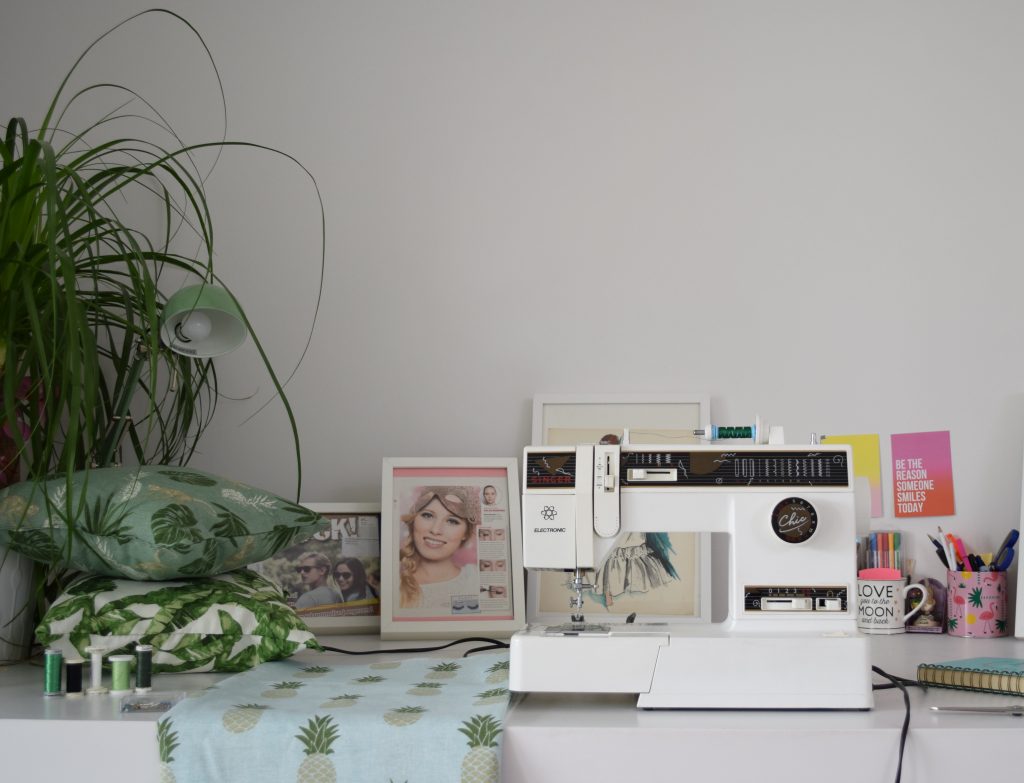 Here is my working corner. It can use some freshening up, don't you think? I am now busy sewing cushions. I love the fabrics!
So hopefully I can show you pictures from my new space next week. To be continued!