Buongiorno Tutti,
Yes, I am in the South of Italy right now. And I am in my green velvet chair, with view on the pouring rain outside. It is the perfect time to write this post and brag about how beautiful the yard is when everything is in bloom.
It wàs really beautiful the past three days. My friend Leen came along, and started to make flower arrangements the first day already. Wonderful: all those colors you find in the yard of Casa Vita.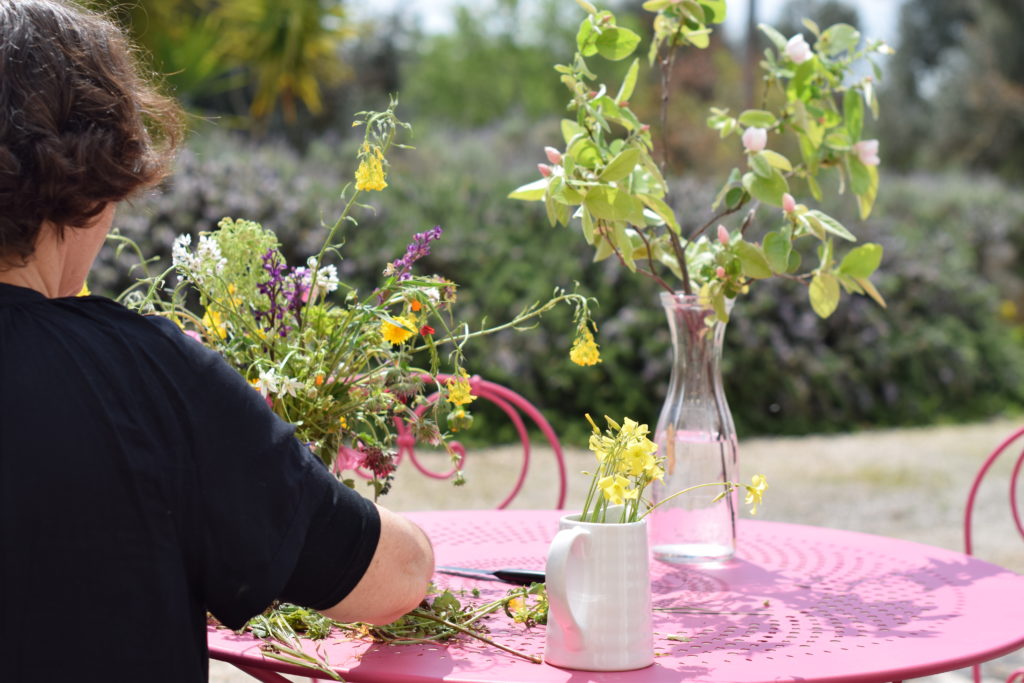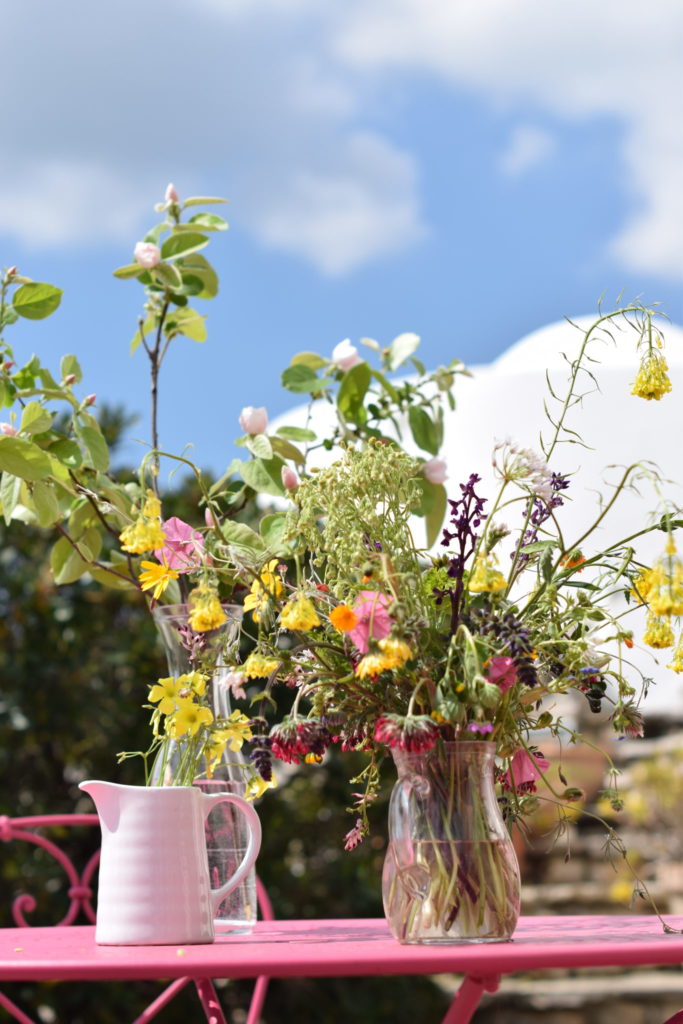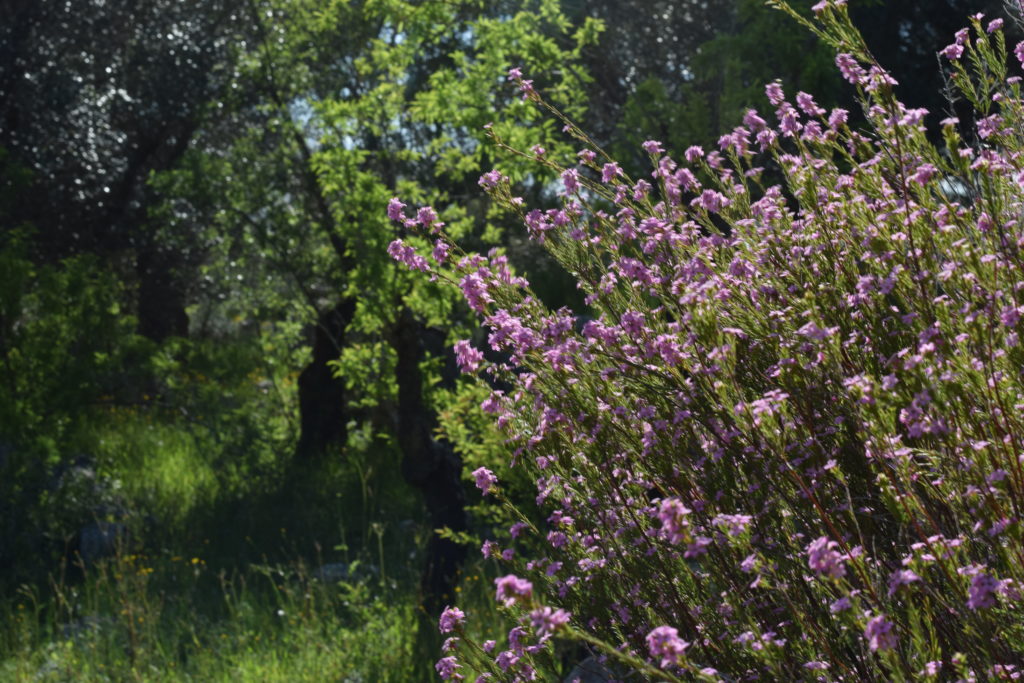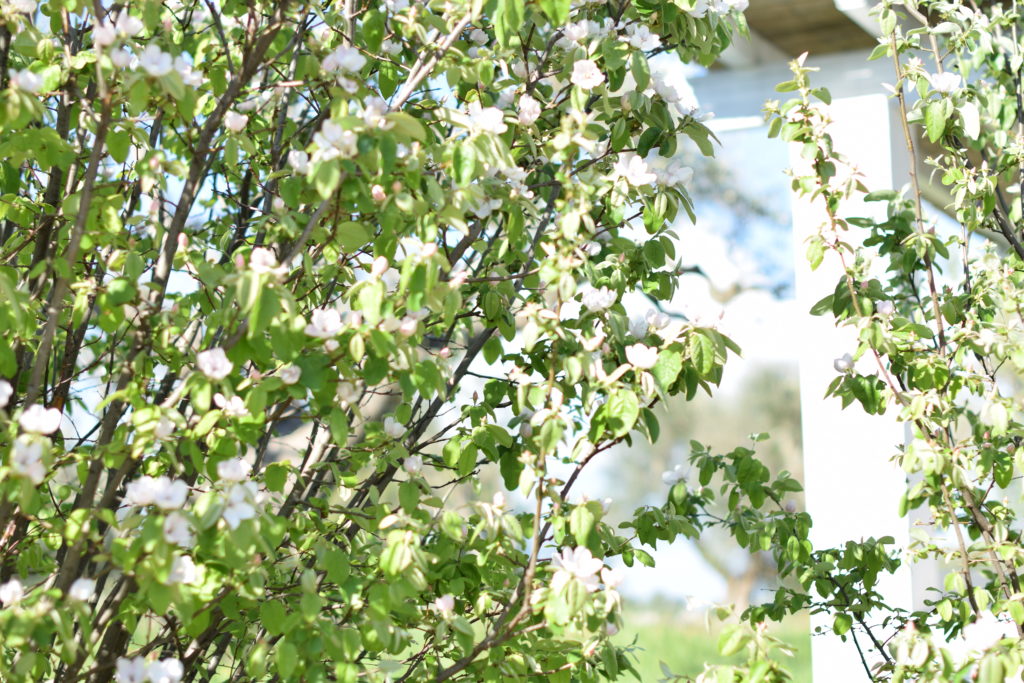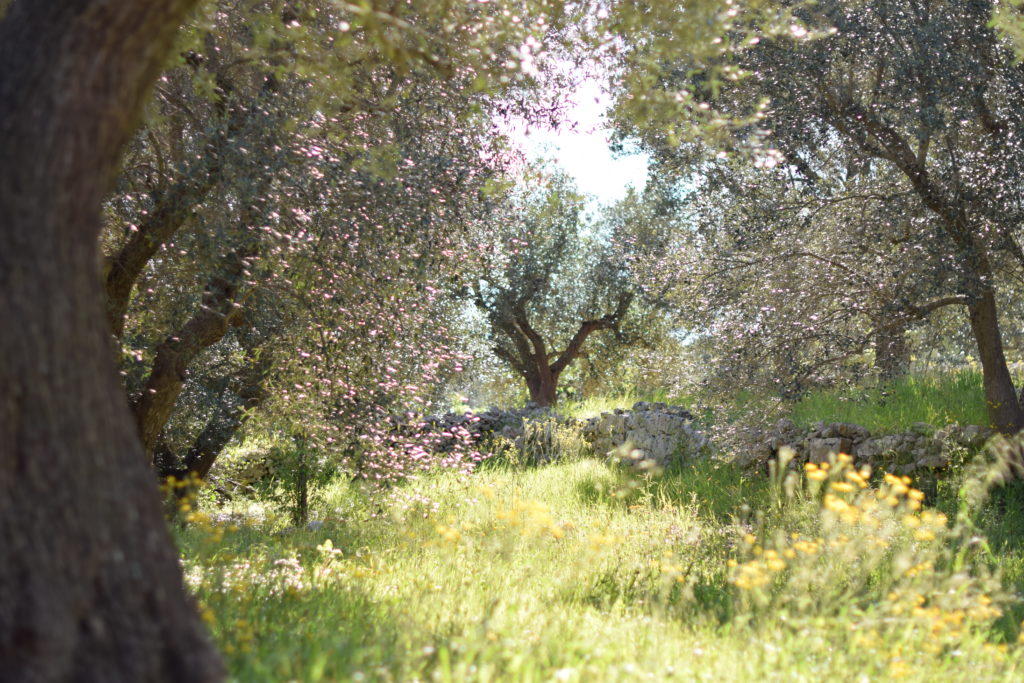 And yes, our cacti are sprouting too: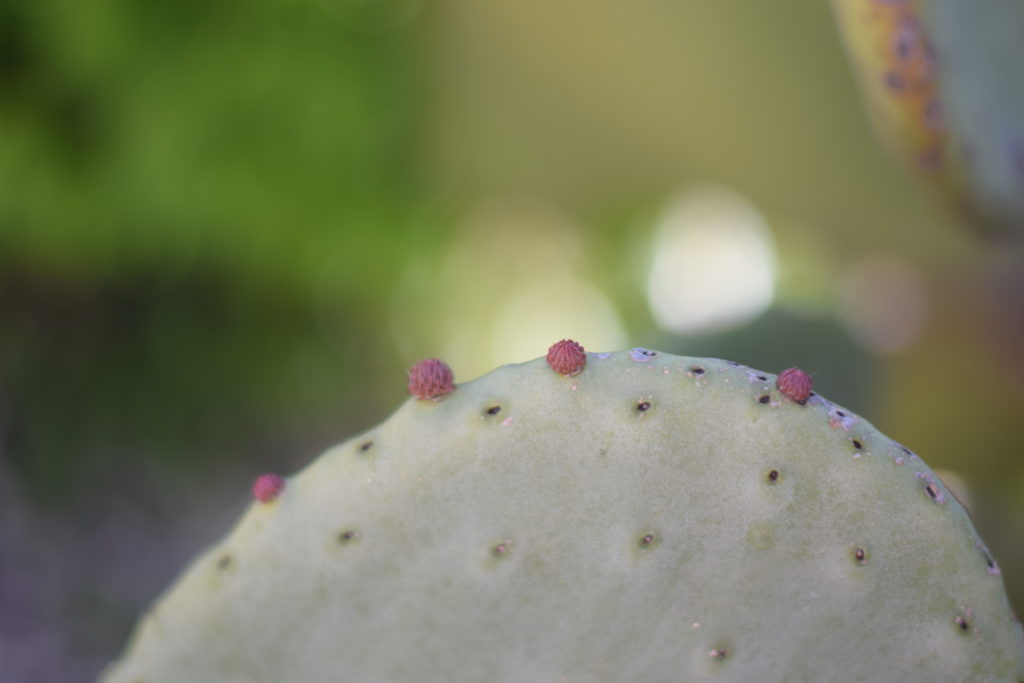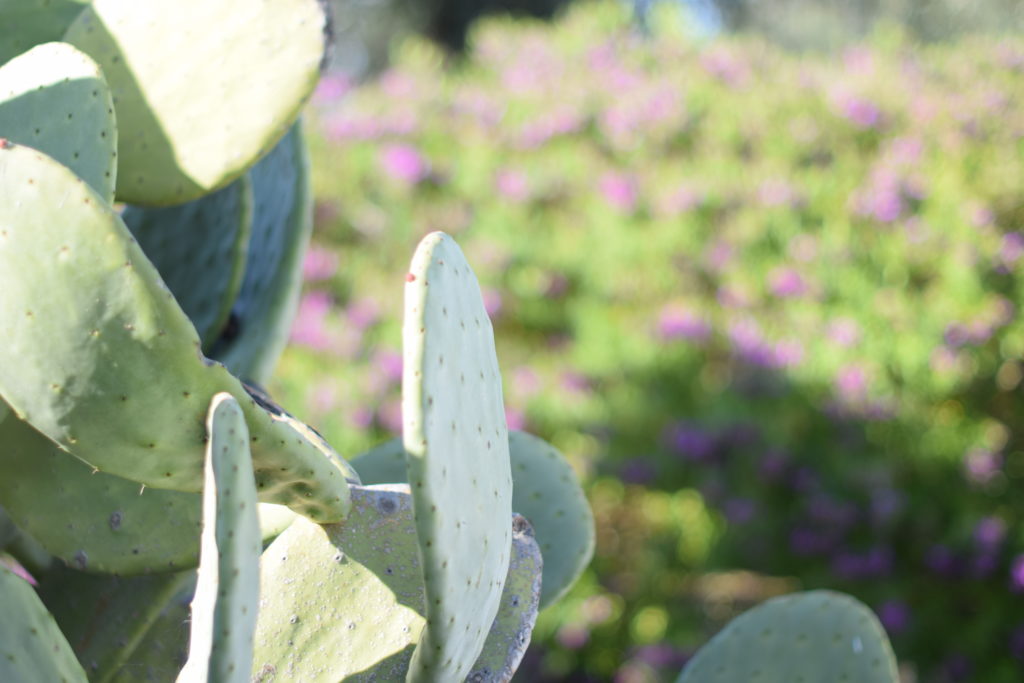 Thursday we paid a visit to Polignano a Mare and had lunch at Mint, an exquisite vegetarian restaurant.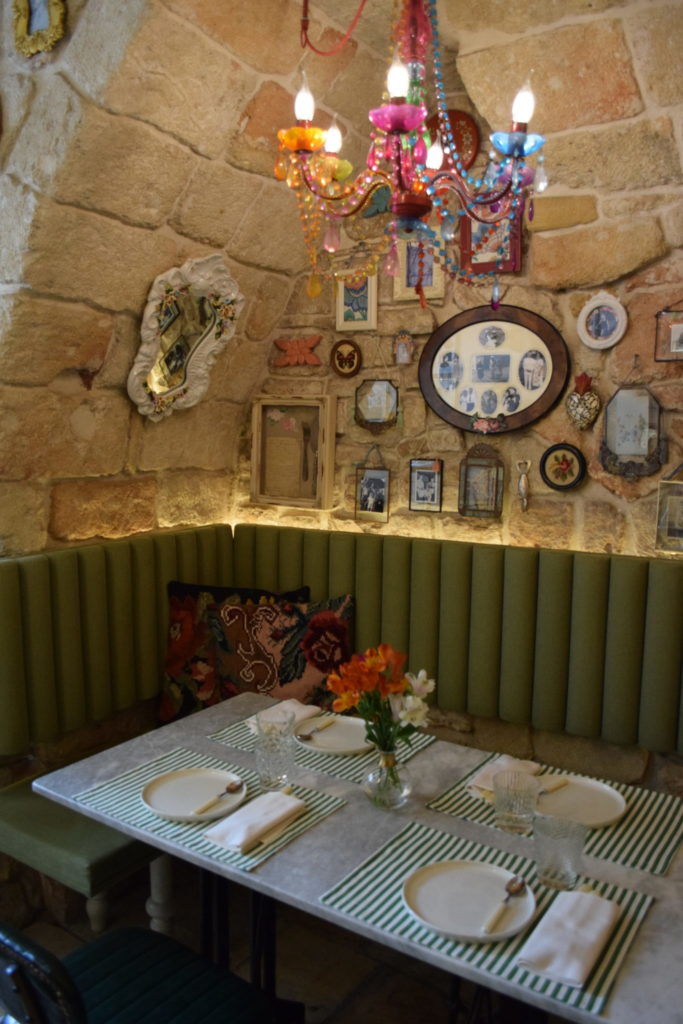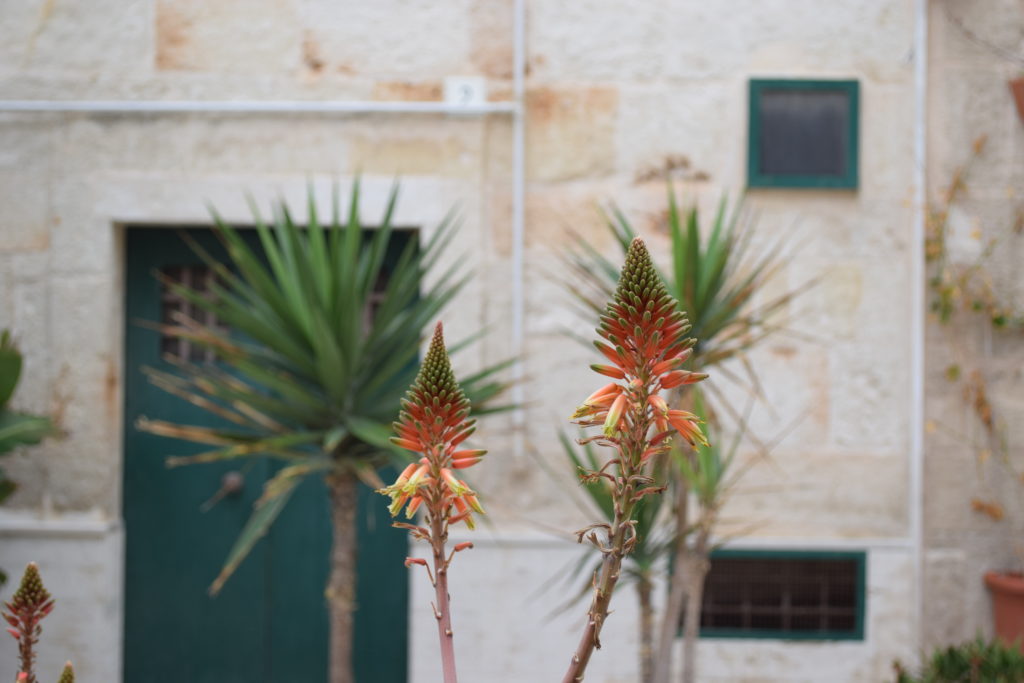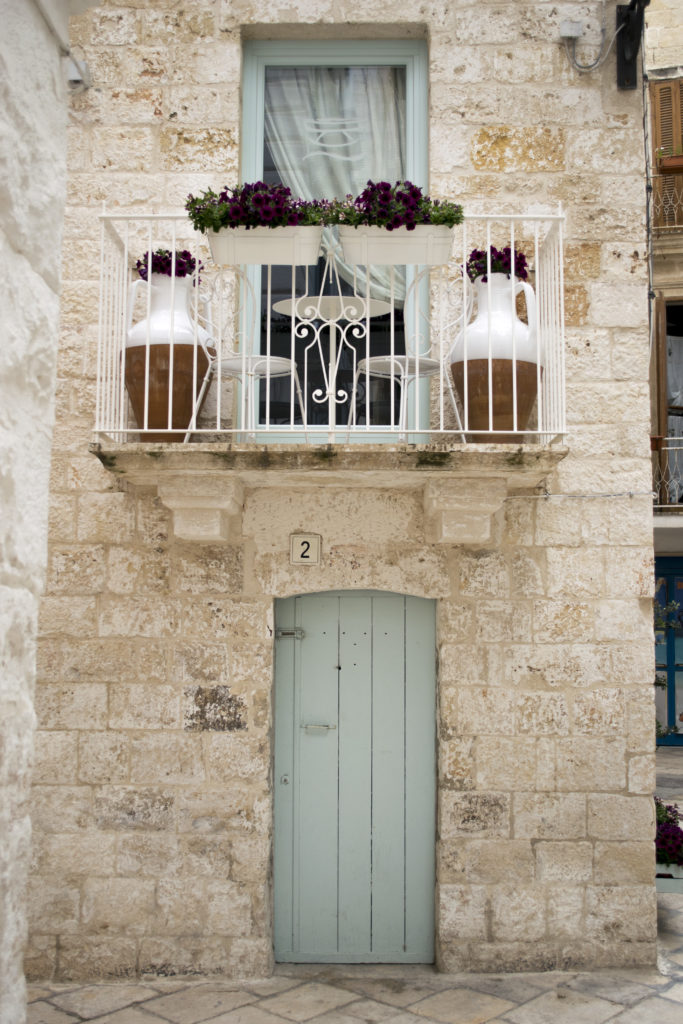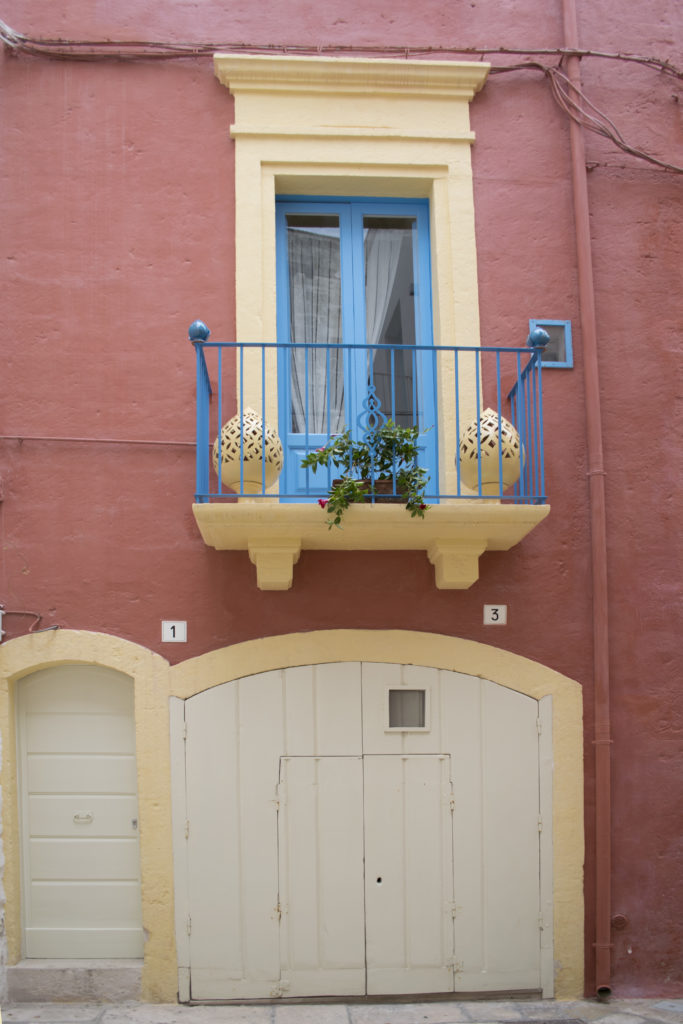 Yesterday started out beautifully, we took our breakfast outside, on the front patio. Then we decided to drive around and do some sightseeing in the nearby area.
First we stopped at the coast town nearest to Ostuni, Villanova, which has a little port.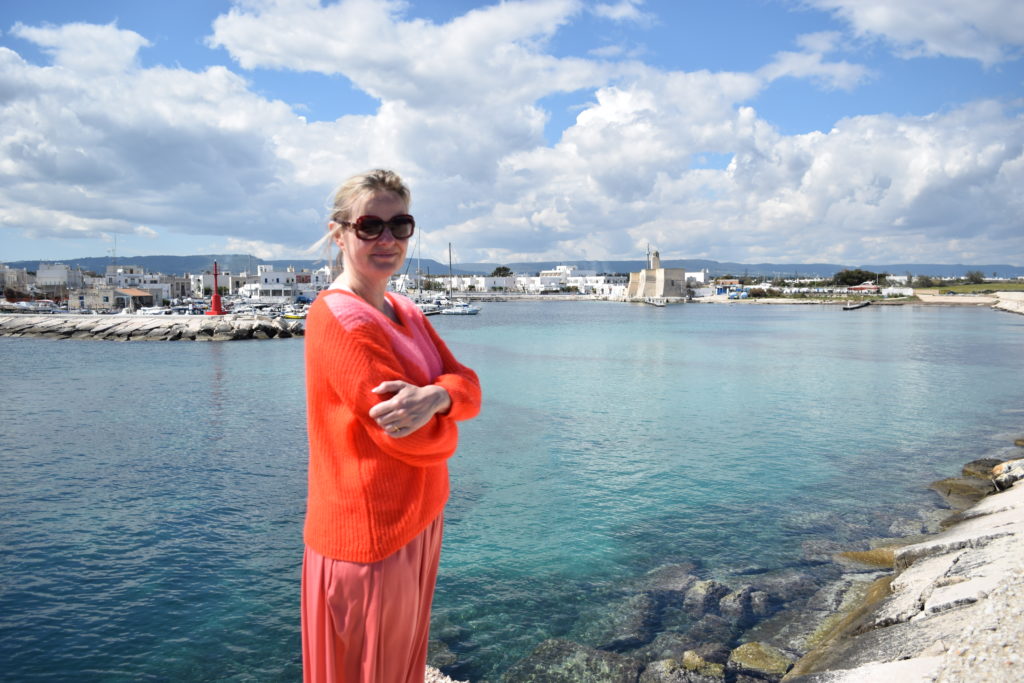 Then we drove to Torre Pozzella. It is a region near the coast with an old tower, sandy beaches and rocky bays. You can walk along the coast in between the flowers and typical plantation you see in the dunes.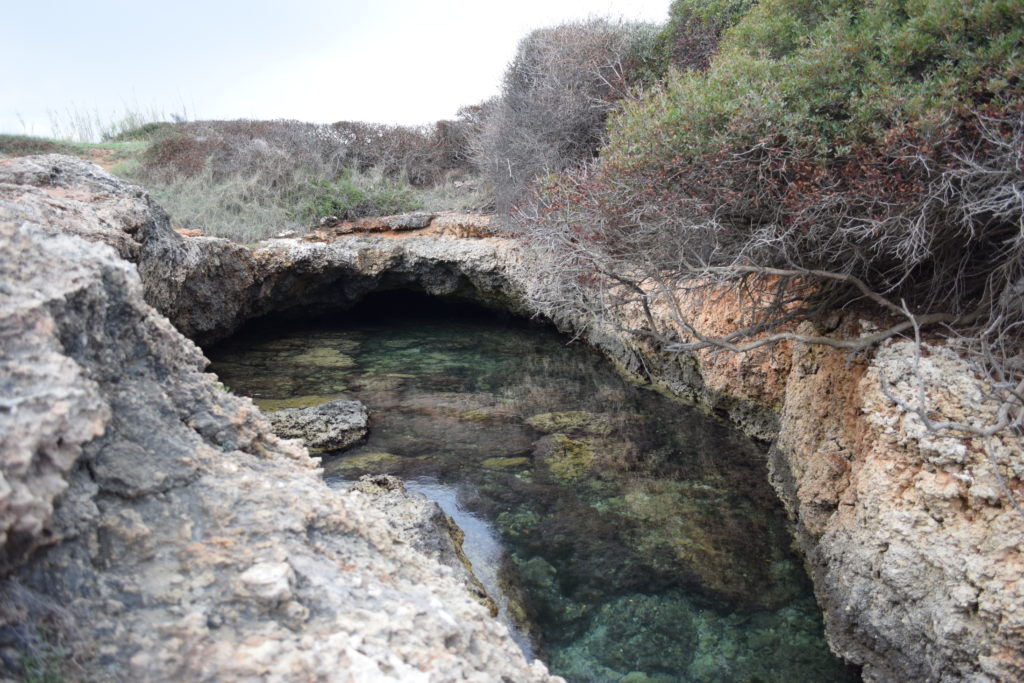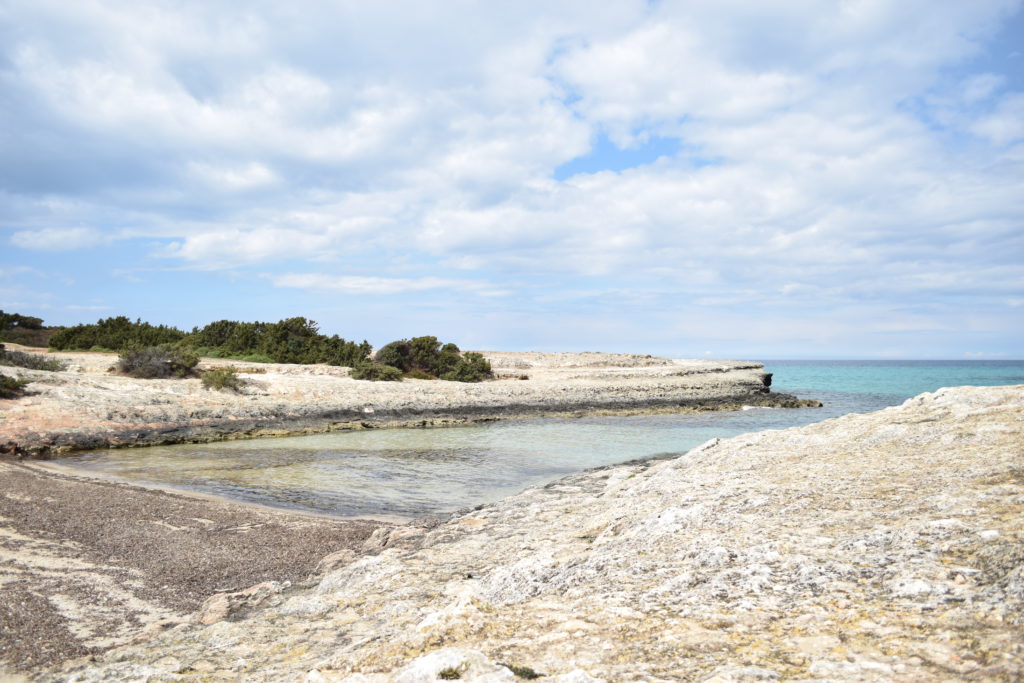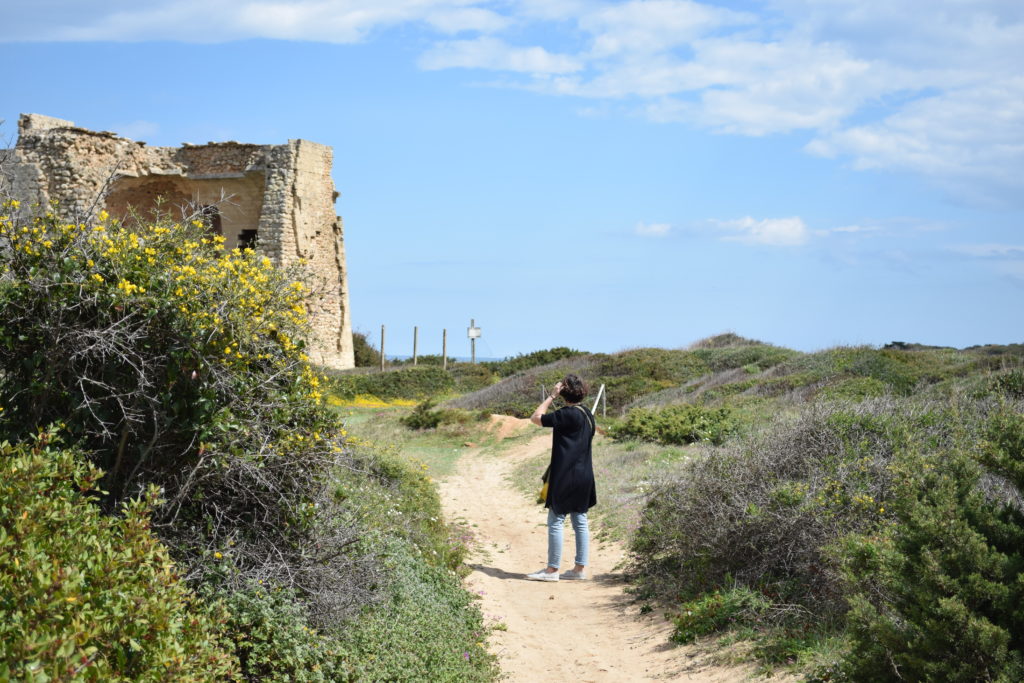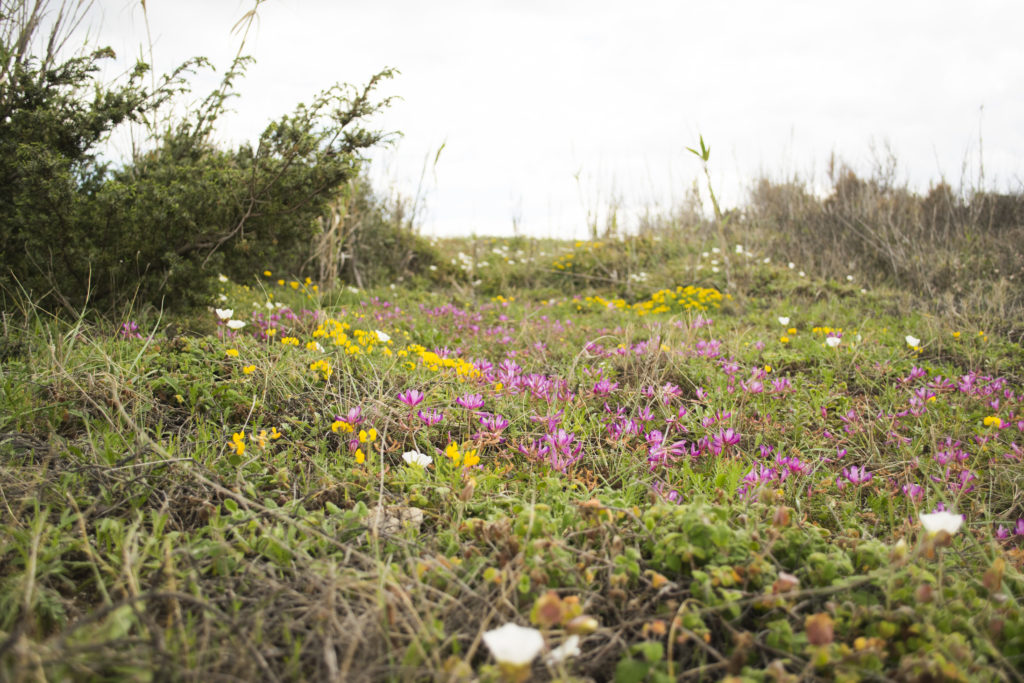 Alla prossima!
Ciao, ciao, Sophia