Buongiorno Tutti,
Hubby and I spent a few days in Puglia during the Christmas holidays to make sure everything was okay at Casa Vita and to escape the New Year's Eve obligatory madness. I confess I don't like to celebrate on command.
The first day was gorgeous, cold but a clear blue sky. Oh boy, did I miss this. I had just started with taking my vitamin D, to balance the lack of sun we had in Belgium in December: 5 hours total! So this way I managed to get 12, spending the last day in Puglia 😉 We walked on the beach and had lunch (behind windows) with a view of the sea.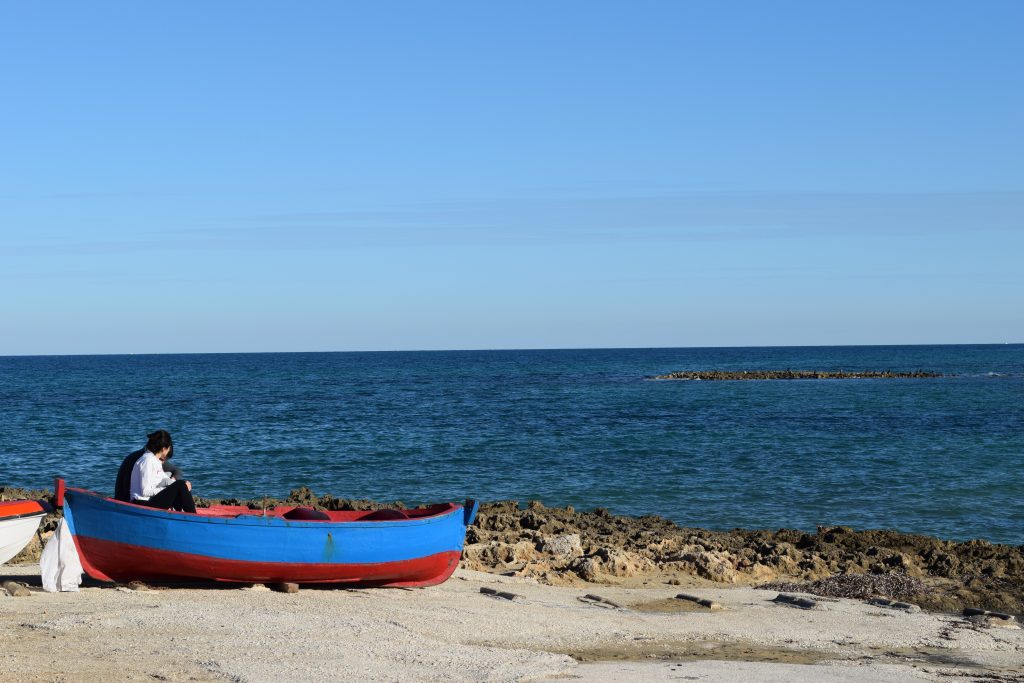 We bought fresh scallops, and I made dinner at home. Hubby managed to get the stove working. It can be cold in Puglia! It is not summer all year round unfortunately. But at least there's more sun.
On New Year's Day we drove to Matera, hubby hadn't been there yet. It is a long drive though, about an hour and a half from Casa Vita. For me it was the second time (I wrote about it in May when I went there with my friends). Even the second time it is very impressive. Matera will be the European capital of culture in 2019. In the summertime it is crowded, so hurry up and visit, because it will only get busier next year. The weather was kind of changeable but okay.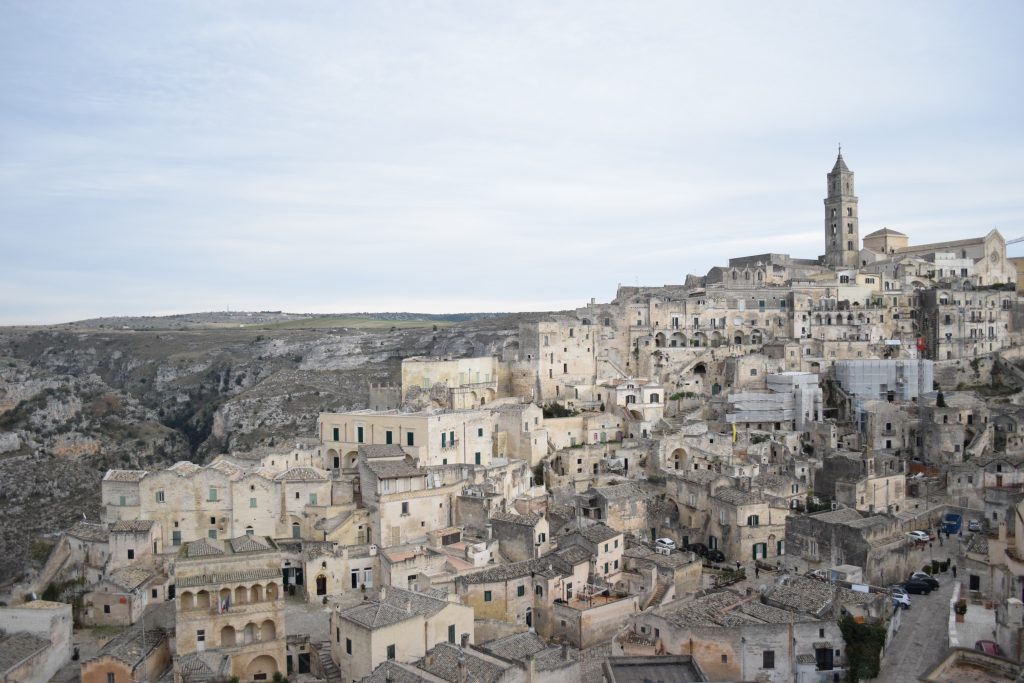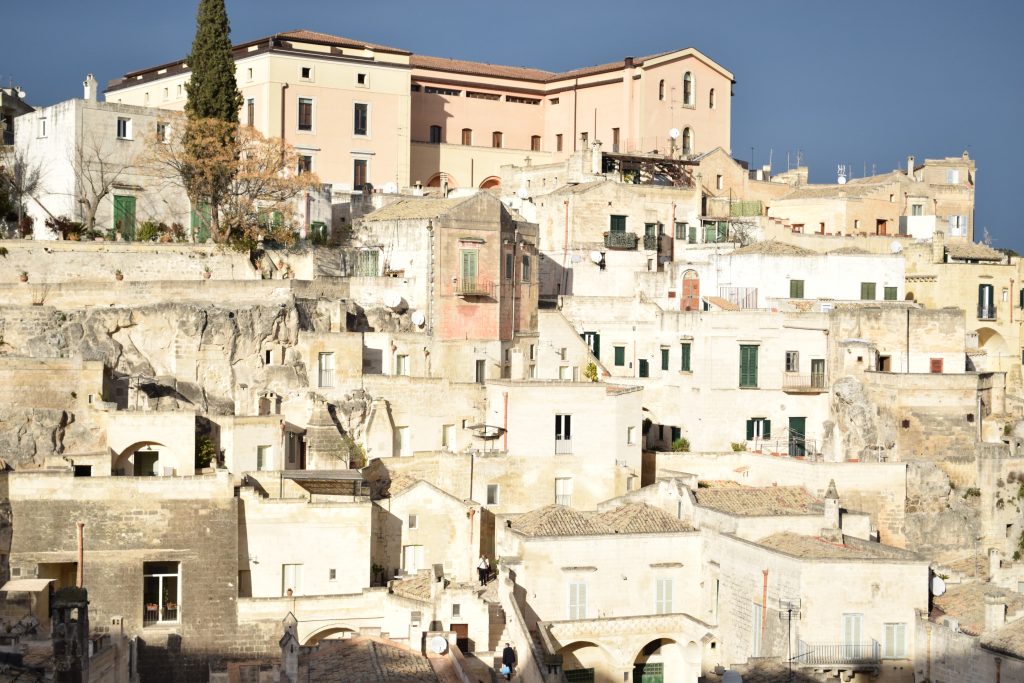 Tuesday it rained! We spent a quiet day at the house. Hubby had an appointment with our neighbor, Jean-Paul, about fixing the walls surrounding the yard. They are falling apart. Building these walls uses a special technique, mastered by area craftsmen. I love the color of the stone and the way they are built.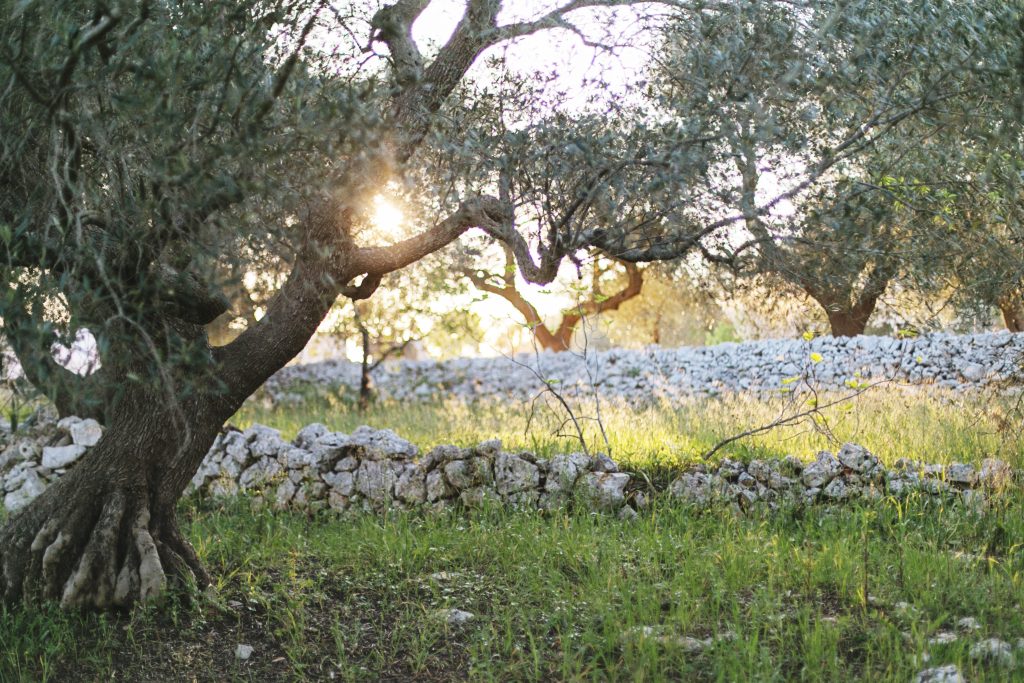 Inquiries and bookings for Casa Vita are coming in now from all over: Australia, Russia, England, … I love communicating with all our possible guests. If you would like to spend a week or more in this lovely house and in the big beautiful yard, send me a personal message.
Ciao! Sophia