Well, not an original title… But so true, here in Puglia!
We arrived here at Casa Vita at ten pm when it was already dark. I slept well, but when the first sun rays forced themselves through the sky light, I decided to open the door of the room to get some fresh air. It was only six a.m., but I just escaped to the yard. So wonderful, early in the morning. I got my camera, tiptoed between the olive trees, climbed up the roof and started taking photos.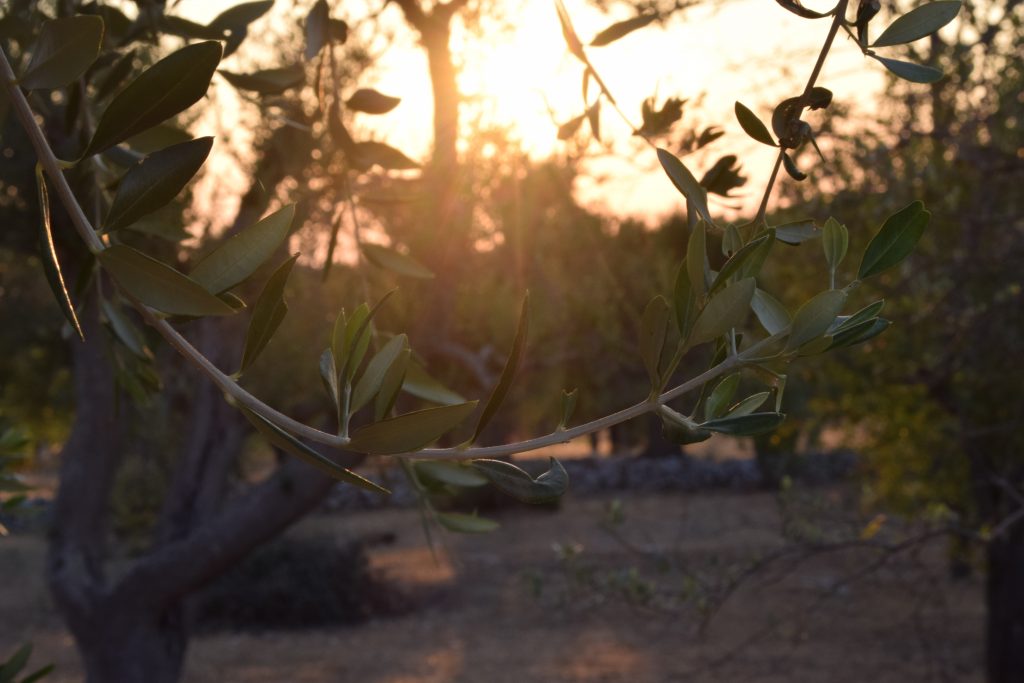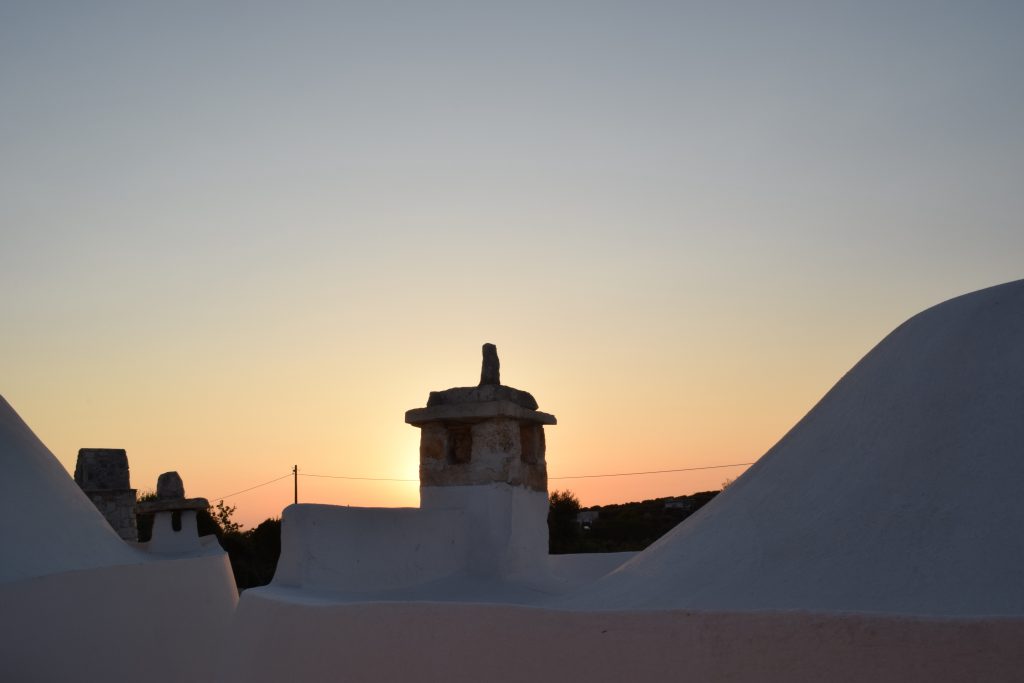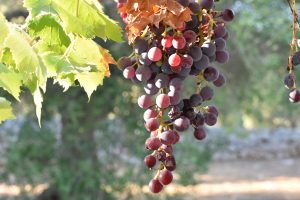 I discovered a lot of grapes on the patio behind the pool. We eat them at breakfast each day. Figs are ripe and ready to eat too, but we don't have as many as last Summer. They taste wonderful though, so sweet.
Hubby collected a bucket full of almonds. It is quite a job: pick them, force them out of their hard shell.
The cactus fruit is ready too! I have never tasted them. I guess taking them off will be tricky. The ones in our yard are orange, but you see them in a kind of reddish/purple color too.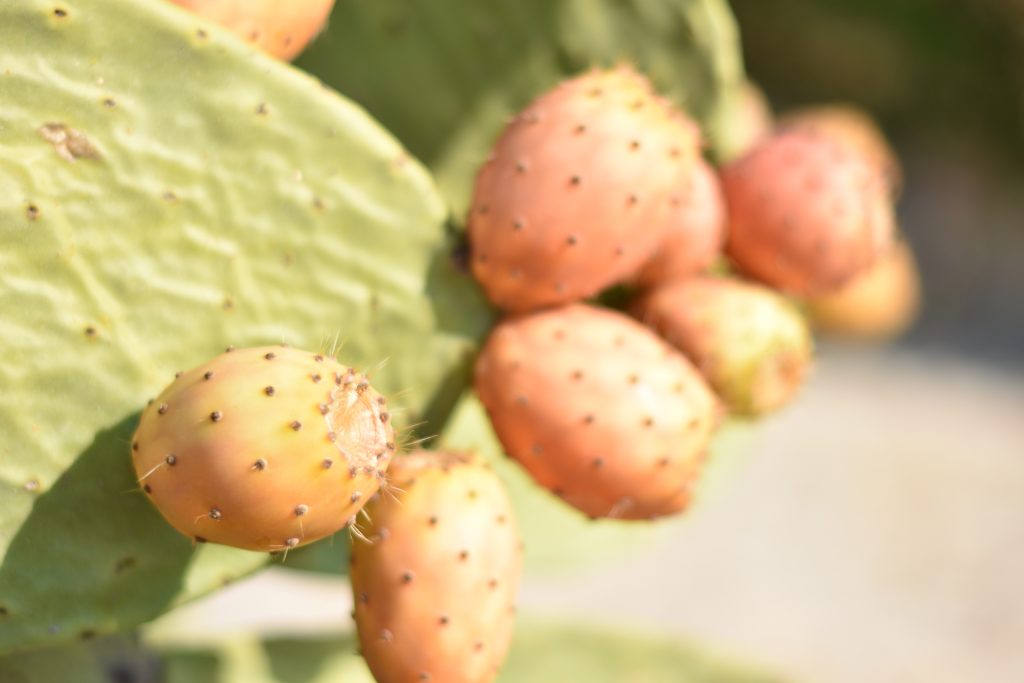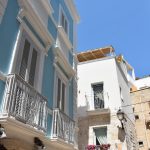 We have visitors now, my in-laws. On Sunday we walked through the magnificent town of Polignano a Mare, known for its rocky coastline.  As in all these towns in the area, the blinds and facades of the houses have such great matching colors, mostly an orangey terracotta wall with green blinds. But I adored these baby blue ones!
It feels just so great taking pictures here. Last night, while we were waiting to go out for dinner, Daughter and I made some photos of one another. I love this one, her hair matching the color of the dried leaves of the Yucca.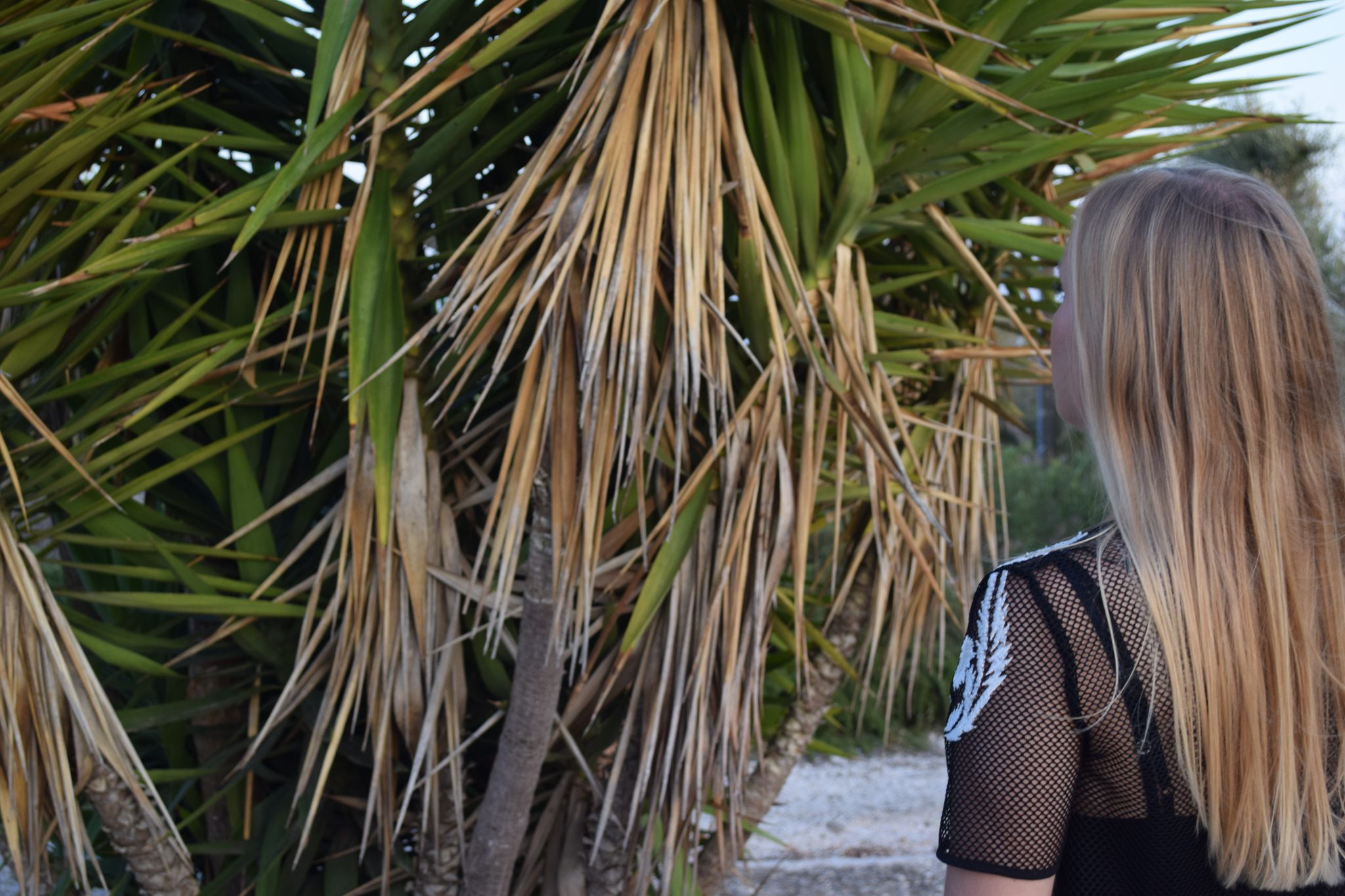 The evening our family arrived, I made pasta Vongole. Delicious and so easy to make. I bought fresh Vongole in the local fish store – an adventure by itself. Just cook the pasta. In a separate pan: some local oil, chopped onions and garlic. Throw the washed shells in there and when they start opening, add some small tomatoes, chopped parsley an flavor with pepper and salt. Delicioso!!!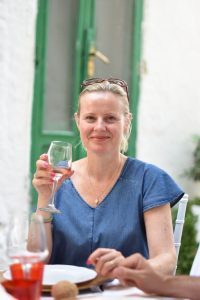 More about food in next post. I am going to return a bit rounder I am afraid 😉
Brindisi = Cheers!