Going back into history again. To World War II, a slight change from last week's subject.
War is such a shocking word, and an even crueler circumstance. I have never been in one, luckily. But many people now, in the past, and very likely in the future, will be confronted with one.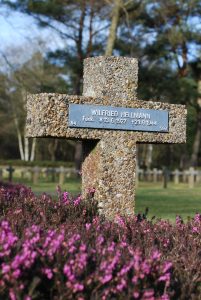 This was the case for all those people – mostly Germans – lying underneath the endless rows of crosses in my hometown of Lommel. Two young men for one cross. In total about 39,108 war casualties. A few war criminals, but for the most part just victims, resting in peace (a cruel and ironic way of stating it).
I have been here many times, showing friends this physical embodiment of the absurdity of war. As a mother of two boys I cannot help but feel a deep grief when I see the dates on some graves: °13/06/1927  to 23/09/1944.
Close to this immense cemetery there are the buildings of the "House Across Borders." This association organizes projects and activities for both youths and adults concerning peace and remembrance education. They also inform and help relatives or researchers regarding fallen German soldiers buried here.
This week thirty young people from Macedonia, Germany, Slovakia, Albania, Italy and Estonia, together with nine young refugees from Afghanistan and Eritrea, are visiting. Goal: to discuss personal, cultural and international issues related to human rights, more in particular freedom of expression. Helena, who works for the House Across Borders, organized this international meeting.
Since I have been volunteering for Amnesty International for several years, I got the opportunity to work one evening with the group on this subject. I must say I was a little nervous, not being used to teaching or giving presentations. And I would be speaking in English – not my native language – so I was way beyond my comfort zone. But it went well. It was such a diverse group of people, but all of them very dedicated, interested, intelligent and respectful. I talked about Amnesty first and we watched a movie on last year's campaign, SOS Europe. I had prepared some questions on Freedom of Expression to discuss both in small groups and afterwards with all of us. In the feedback someone thought the questions were too easy – I had underestimated my audience ;-). Nevertheless they gave rise to some deeper thoughts and confirmed the uncomfortable truth that expressing what you think is a precious and not an obvious right in a lot of countries. A few Afghan refugees talked about the situation in their country: how they are chased by wars over decades now, how the Taliban and other different military groups deprive them of living a safe life and of building a future.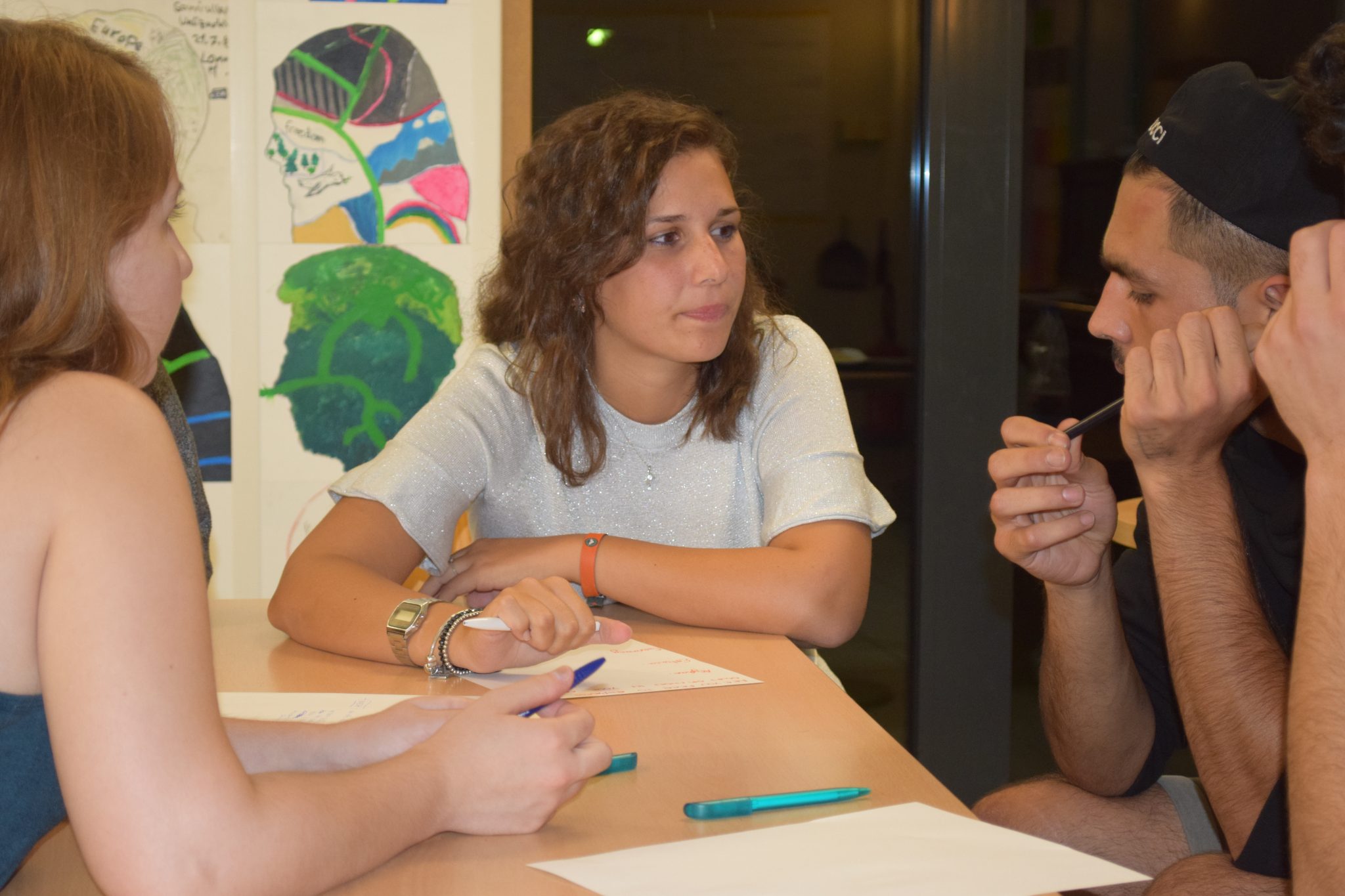 On the limits of freedom of expression a general agreement was easily found. No hate speech, no words encouraging violence. The German students brought up the example of the prohibition of all signs of anti-semitism or nazism. An Italian student confessed this was the same in her country, but that nevertheless in some towns signs of worship of Mussolini (statues, articles) were tolerated.
I was really happy to have been part of this group for one evening, such an inspiring moment. You still have some time? Then I am happy to share this movie about human rights lawyer Amal Clooney too.  I admire Amal for what she does and I believe we have a lot in common – we both support Amnesty International and adore George ;-).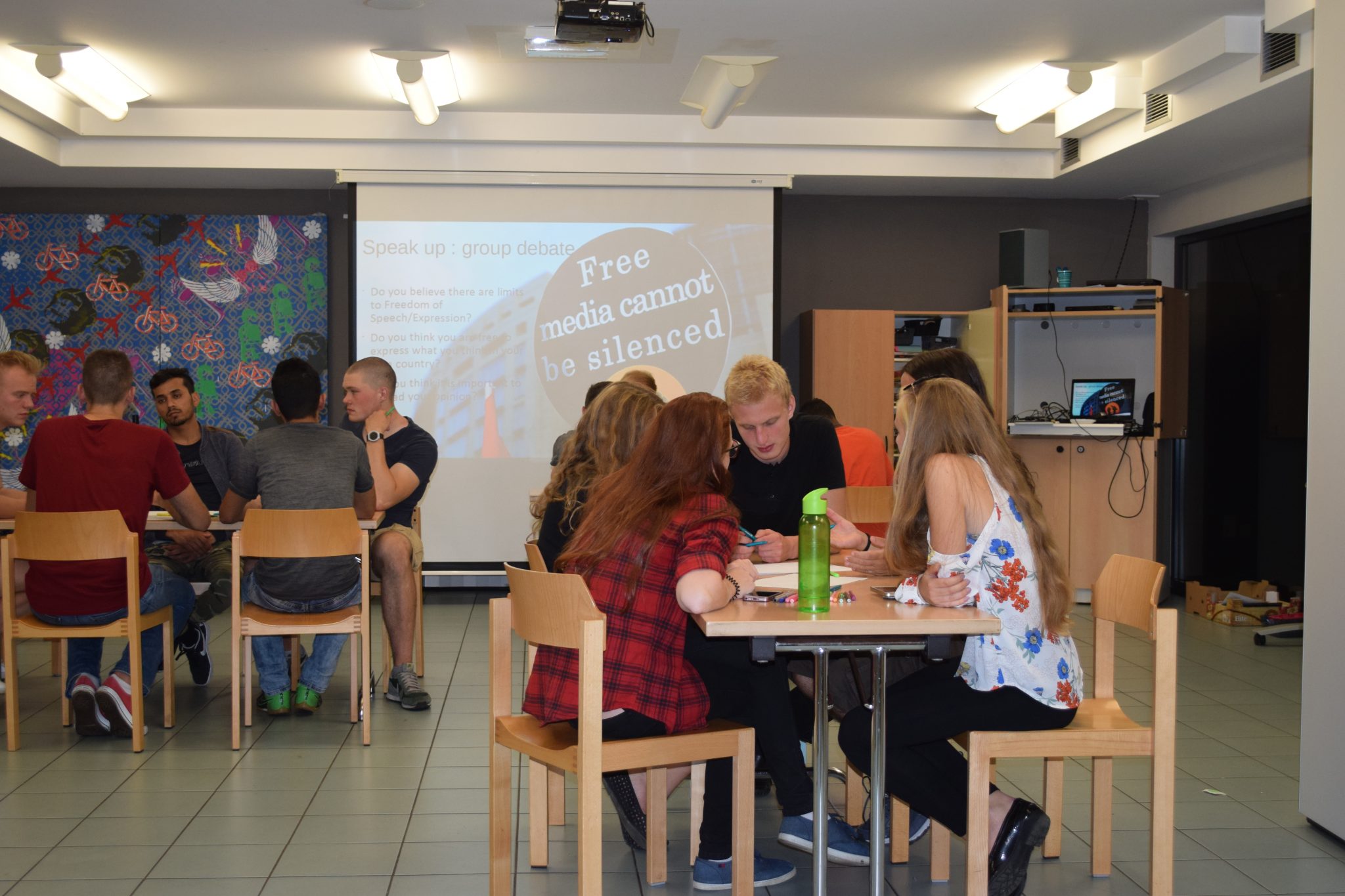 Have a great and a safe weekend!
Next week your reporter will happily be writing from Puglia.