Good evening to you all,
I am back home. Happy to be back with my family.
On the other hand, I miss Puglia already: the evening sun peeking through the olive trees, the fresh figs, the pizzas, the good Puglian wines – I only drink on vacation 😉 – and of course the good company, a nice mixture of family and friends.
But there's comfort. On the last day of our stay, I got up early and started cutting the cactus leaves. A very prickly business, I can tell you. I first took off the fruit – delicioso! – and then I cut the leave at the bottom. I filled two boxes, also with the leaves of the small cacti.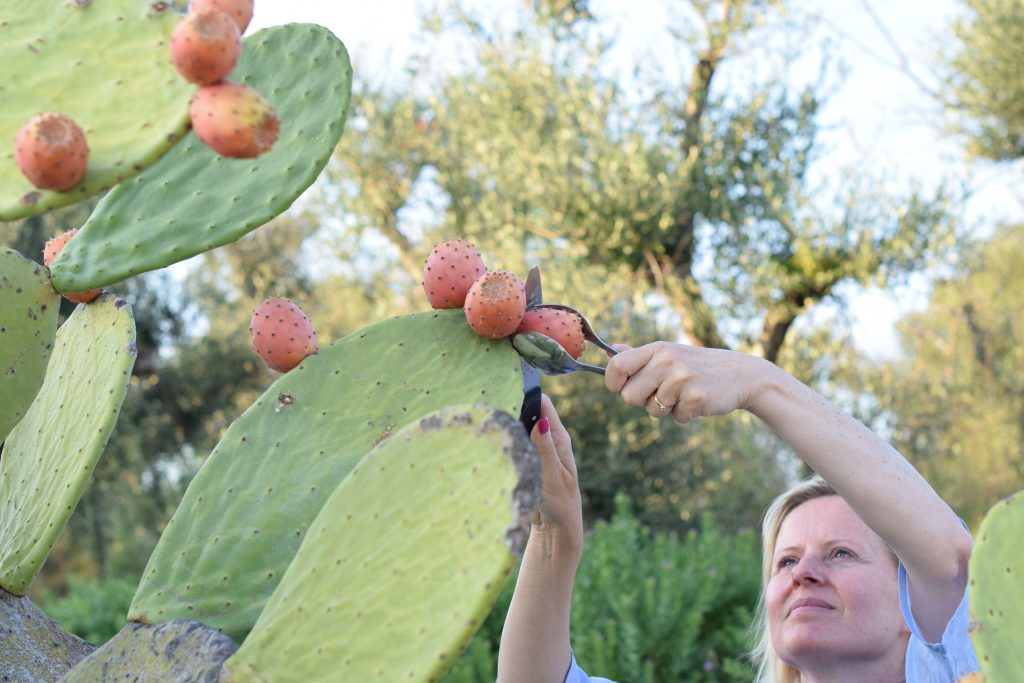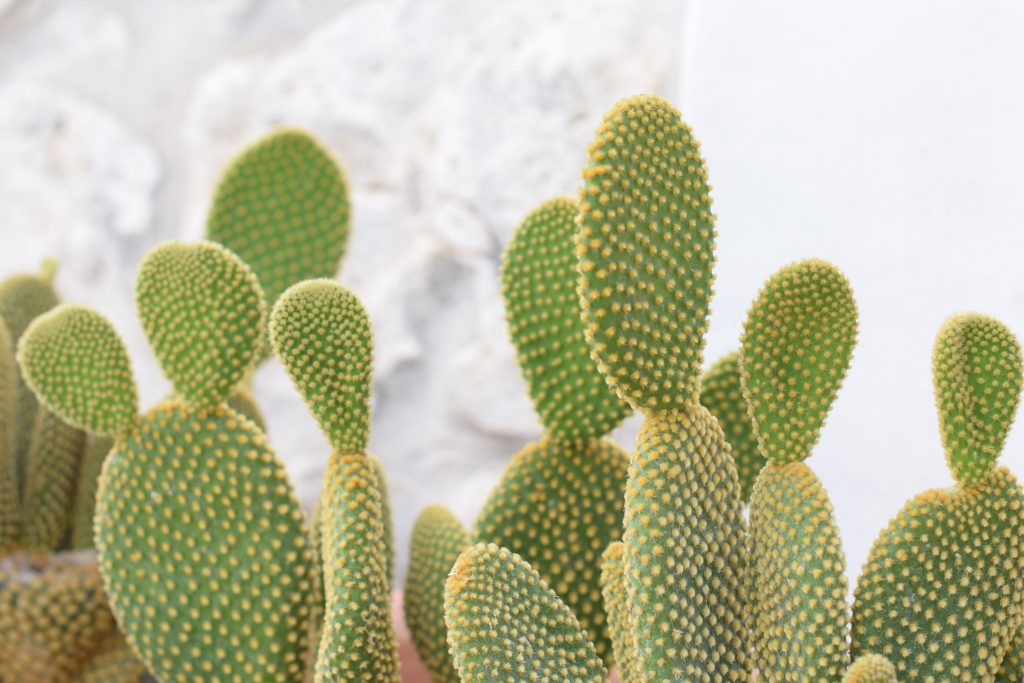 And now they have arrived home. So time to get them into pots. The ones I had planted last year grew well, so I put those in bigger pots now.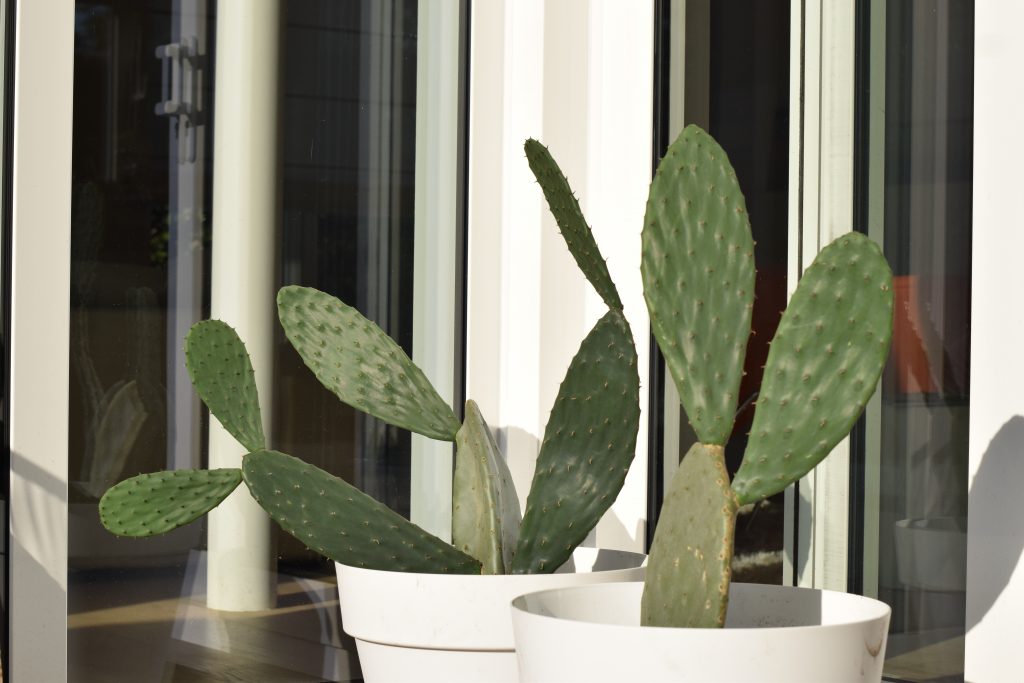 How do you plant a cactus? It is very simple!
Take a flower pot.
If you still have some fragments of terracotta, put this at the bottom.
Start with regular soil, then fill up with special potting soil for cacti.
Put the bottom of the leaf in the soil and push the soil around it, so it stays steady.
Water it once till twice a week, not too much.
The leaves will grow in spring
Wear gloves!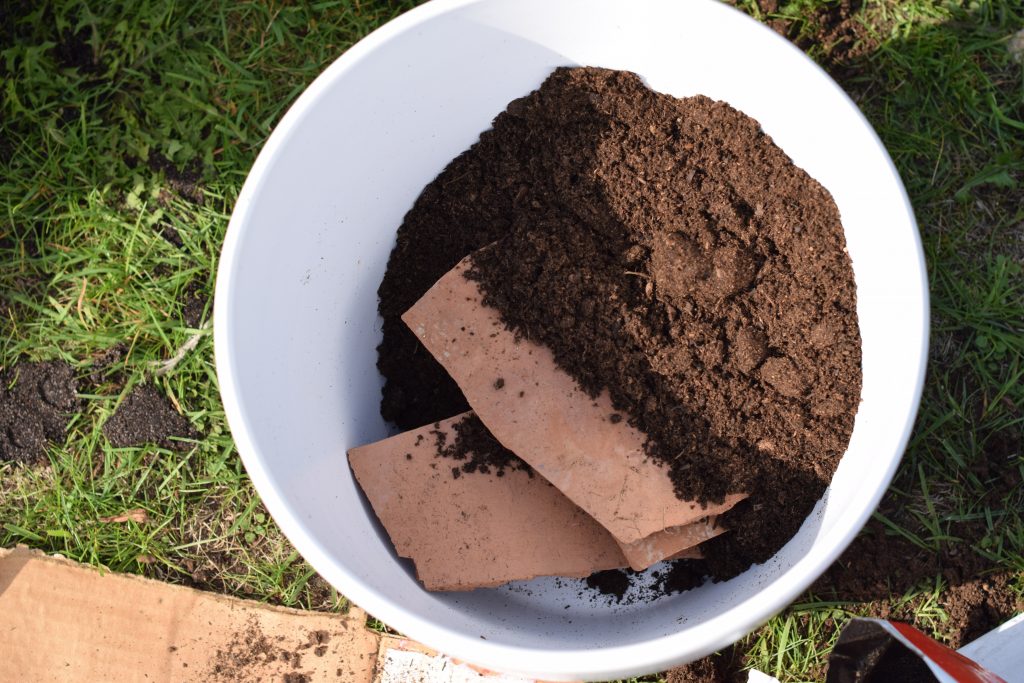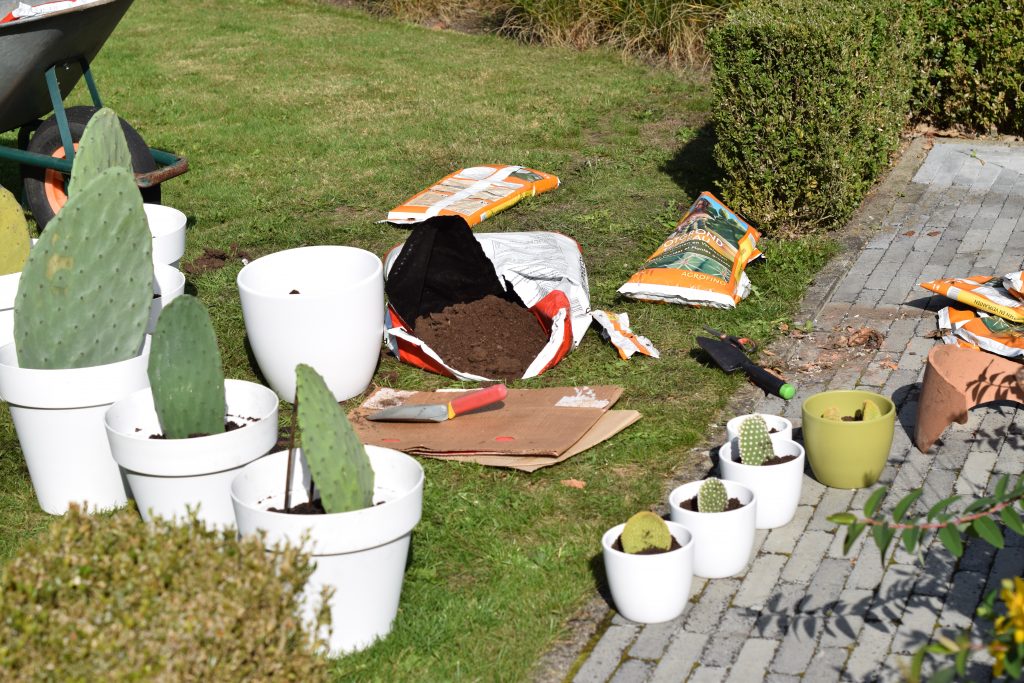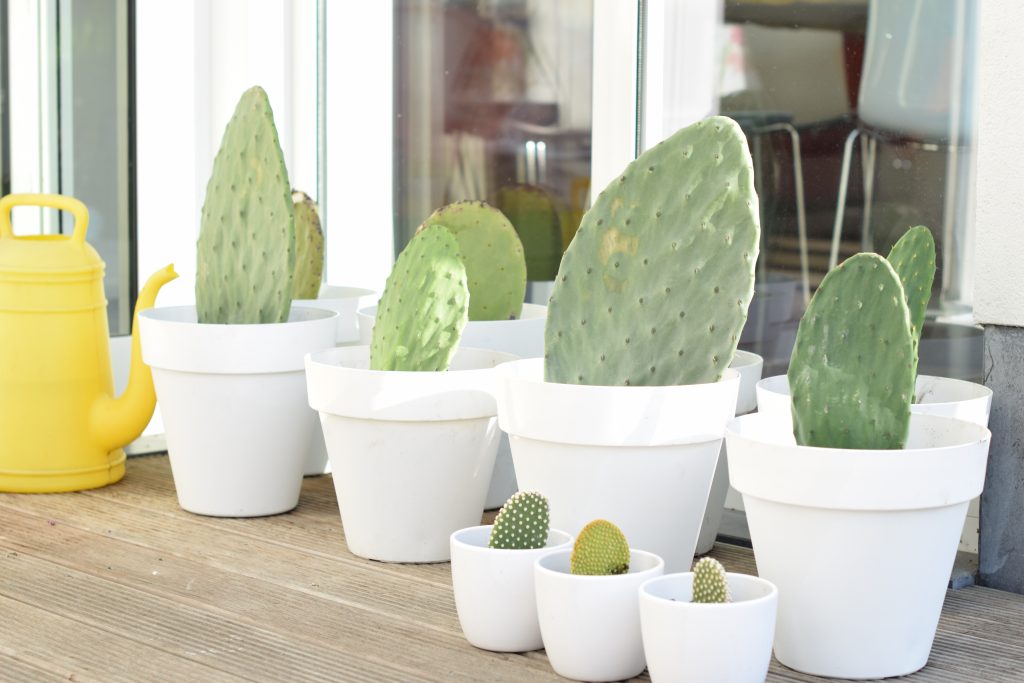 Good luck!
Ciao, ciao, Sophia