Thursday night.
It has been cold. It has been raining all day. It's getting dark already, although it is 8 pm.
The only thing that can save me is food. Food that has soaked in the sun's rays. Food that tastes like summer!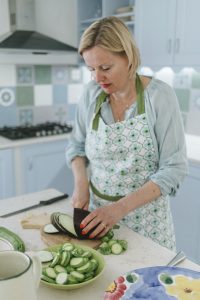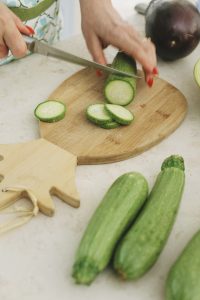 Luckily I can watch the happy and sunny pictures Marie made when she visited Casa Vita a month ago. In Italy everything tastes so much better. The mozzarella is so creamy and delicious. I usually choose smaller tomatoes, they have more flavor. And then I grill some vegetables: eggplant and zucchinis, smothered in olive oil from the region.
I would like to look more like Nigella Lawson, still working on it, it is my first appearance, right? 😉
What is so wonderful in our house is that there is so much to be found in the yard. On the front there is a big hedge of rosemary. The only thing I need to do is to take my scissors and cut some.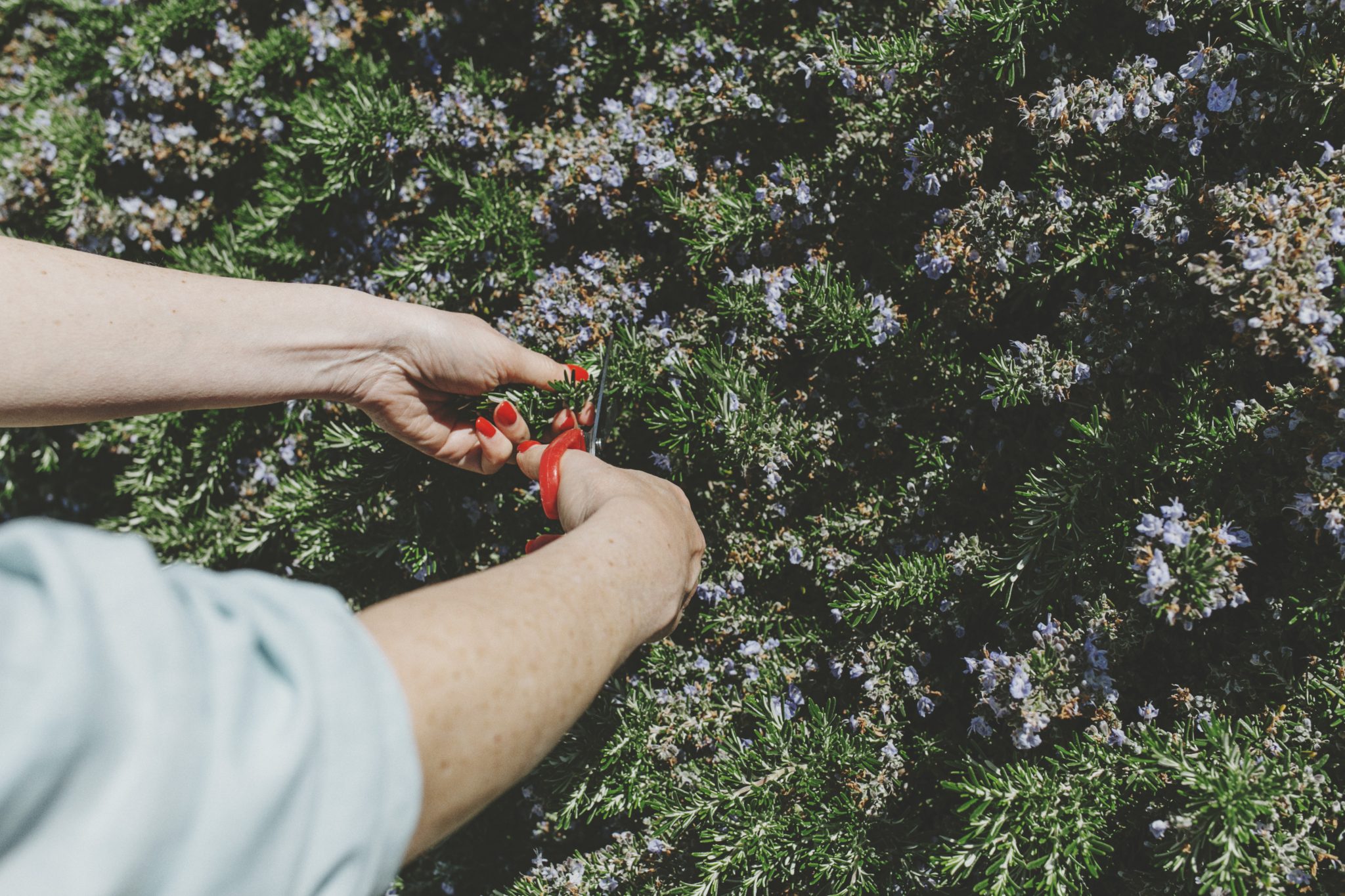 Grilled veggies with just the local mozzarella is enough for me. But if you need more, you can always also find a wide range of prosciutto or salami to go with it. Ideal for a light and delicious lunch.
I am very much looking forward to my next visit. This time four friends are coming with me. Or better said, we will meet each other there, because they are flying over from the US. I got to know them when we were living in the States for three years, and we met through our kids–Oldest was friends with their boys. We stayed in touch, through email, Facebook, and visits.  I went back to the States a few times – I never get tired of visiting New York!–and a few years ago we went to a Spa together. We laughed so much! It is always fun seeing each other again and catching up.  They came over to Europe a few times too.  We took the boys to Normandy to see the WWII historical sites and stayed in a small, deserted castle. While it was fun to have this huge estate to ourselves, playing cards in huge dining room, the strange noises in the attic fired our imaginations.  Our to trip Paris with our daughters was also a bit creepy. The small hotel we stayed in was the opposite from the castle in Normandy, small and dark but in the perfect location, across from the Notre Dame.  It was called Esmeralda, and old Esmeralda was still spooking around.
Oh, those sweet memories.
I am sure we will have fun again. And do lots of cooking in our new kitchen.
What is your favorite recipe?
All pictures in this post are made by Marie Bouly Photography