Apparently February is one of the coldest months here in Puglia. I arrived on a chilly Tuesday night, and it was raining.
Wednesday morning, a little cloudy. Time to do what has to be done and head off to Ostuni: extend our house insurance and a go to the Ufficio communale, dipartimento rifiuti, my favorite visit. I stayed about an hour in the City Hall, half an hour trying to understand the system of the waste collection – it is more or less the same as last year. And half an hour trying to explain "Ché disastro" it was for tourism last year.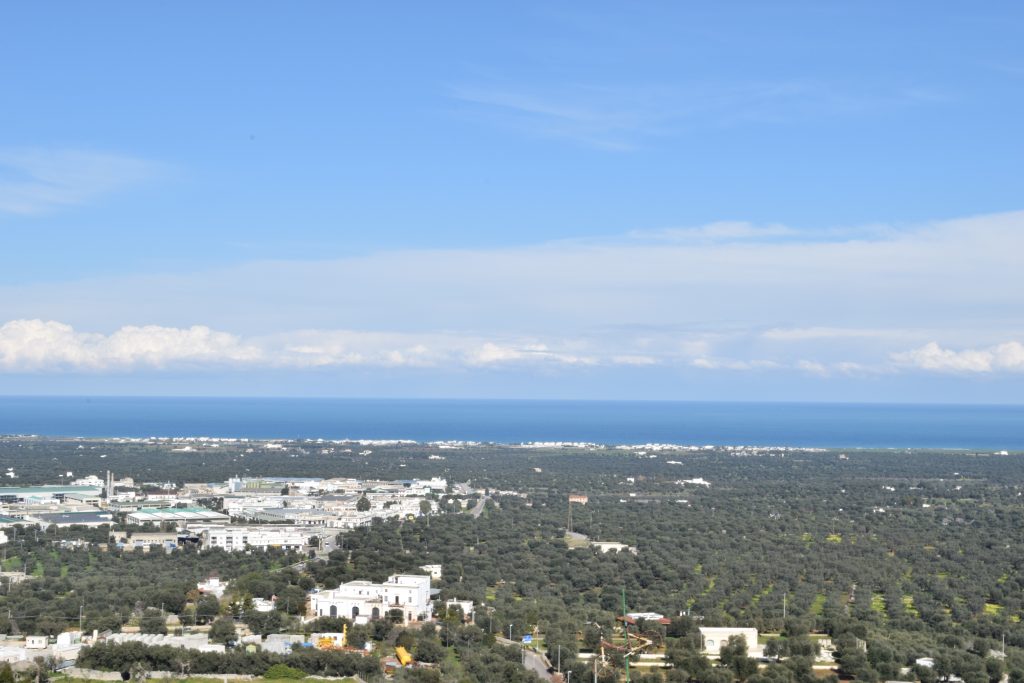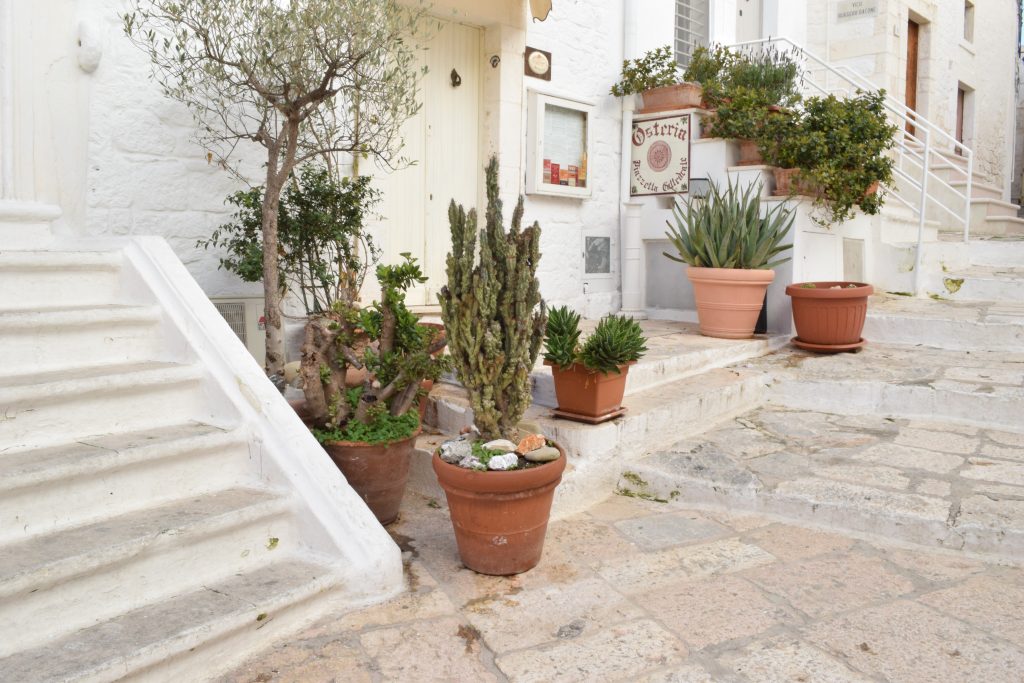 By the time I was done, the sky had totally cleared out, and I could enjoy an Insalata Caprese in the sun.
More clouds again in the afternoon. And since it is dark earlier here, I didn't feel like going out again in the evening. I decided to watch a movie, an Italian one, without subtitles, Il mio domani: my tomorrow. A big challenge. I only understood twenty percent of what was being said. But I am pretty sure I got the overall message. It was about a woman, very successful in her job, who coached groups of people. She started with the idea of needing "Il vuoto", the emptiness or "Tabula rasa," getting everything cleaned up to get your job or life reorganized. Explaining you need to get down to zero again to be able to have new ideas and start over. Meanwhile in her personal life everything was going wrong.  Her colleague/boyfriend left her, her father died, she disconnected with a good friend.  She ended up in the great emptiness and found it pretty hard to deal with. All the theories she was preaching didn't work out that well for herself.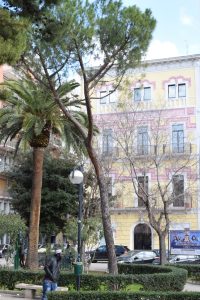 Yesterday was windy and therefore it felt cold. I visited Bari and had a pretty good lunch in Black and White, in the old city center. Bari is a lovely city, with a big port. You have an old part and a newer part where you find a lot of beautiful stores. The Basilica di San Nicola is an old romanesque cathedral from the 11th century. In its crypt the tomb of Saint Nicholas is to be found, a place for pilgrimages.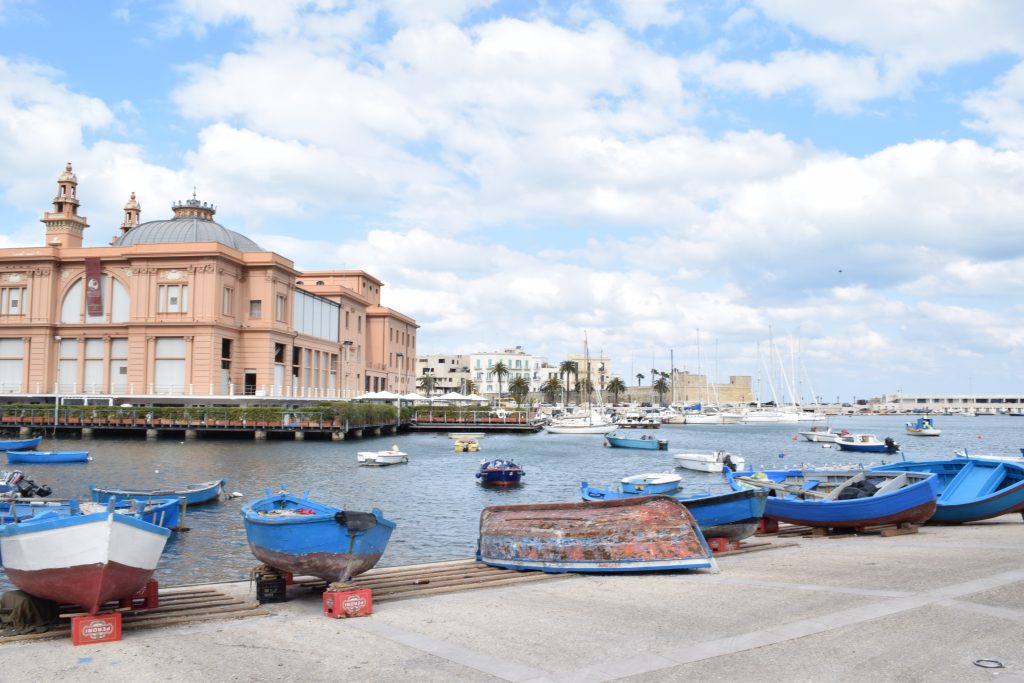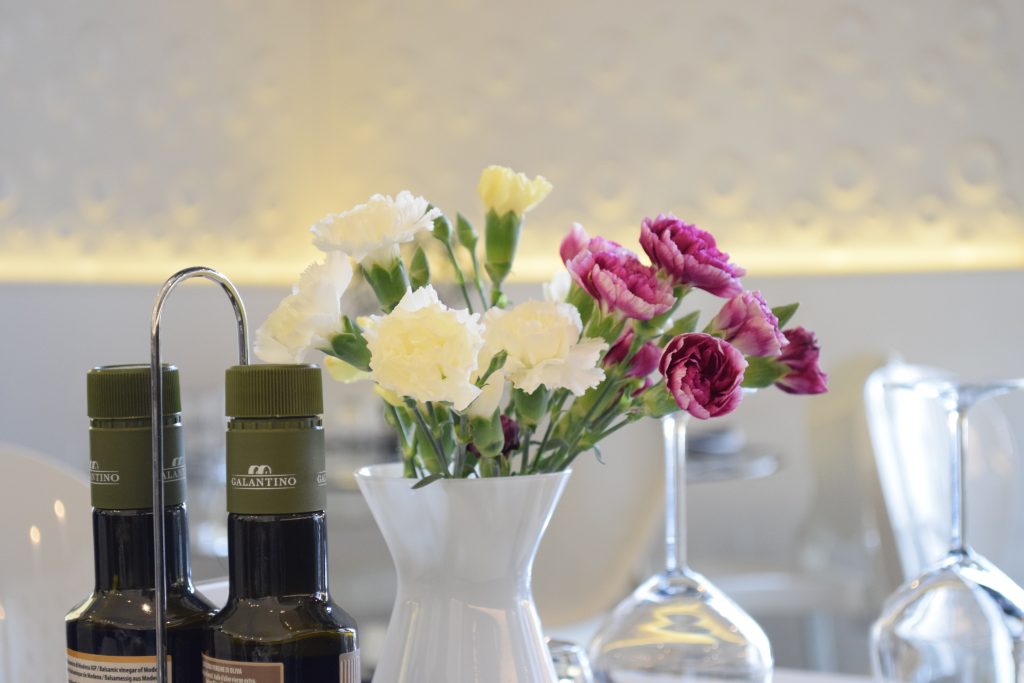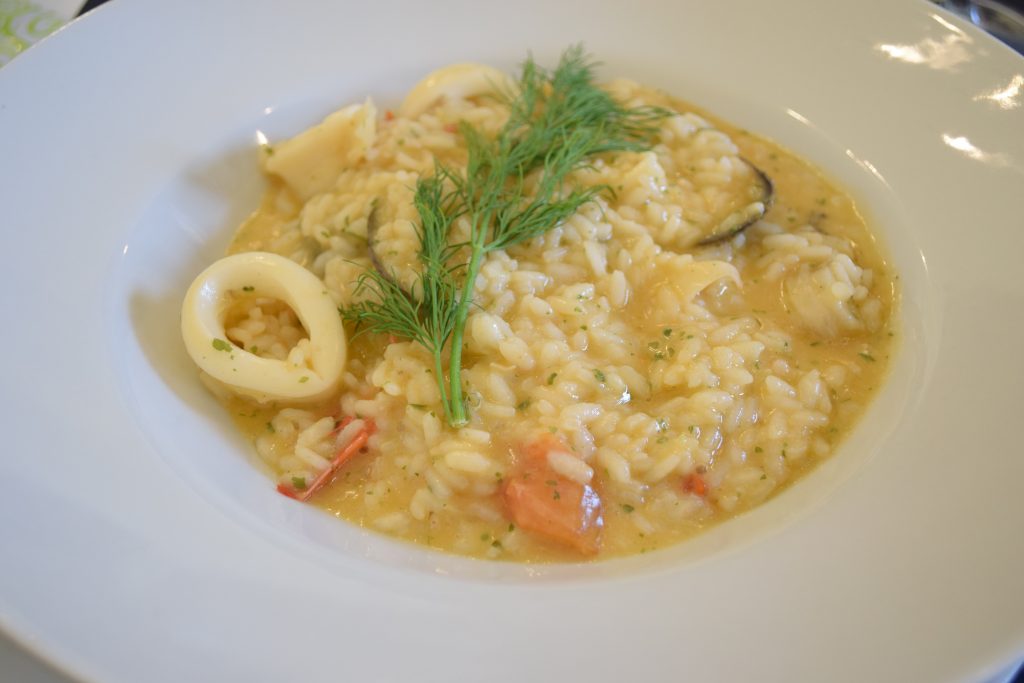 Driving South again, I still had the time to stop at the coast in Rosa Marina before it got dark.  The wind made the waves turbulent, the pinky clouds restless and my mind at peace.
Ciao, Sophia