Hi There,
Did you celebrate well? I wish you all the best for 2019!
We went to Casa Vita for a few days, together with a couple of friends. The weather was so-so: two beautiful days, one terrible with hail and heavy rain, and one a bit cloudy.
That was ok!
What can you do in Puglia in winter? Well, more or less the same as in summer. Visiting cities can be easier, because hot summer days just make you lazy and make you want to stay at the poolside 😉
What did we do? Enjoy the delights of Puglia. The house was nice and warm (thanks to our caretakers!) when we arrived in the afternoon. We had a late lunch and relaxed a bit. In the early evening we drove to Borgo Egnazia, just a twenty minute drive from Casa Vita and one of the most magical hotels in the South. It was beautifully lit from the outside, and magically decorated in the inside. We tasted a cocktail with live music. Dinner we enjoyed at Il Punto in Torre Canne: fresh fish – era deliciosa! – while we could hear the waves hitting the rocks just outside the restaurant.
Matera is the cultural capital of Europe in 2019 and our friends hadn't been there yet. I have written two posts on Matera already: An old city with old friends, and Winter in Puglia.
So I am just going to spoil you with some pictures.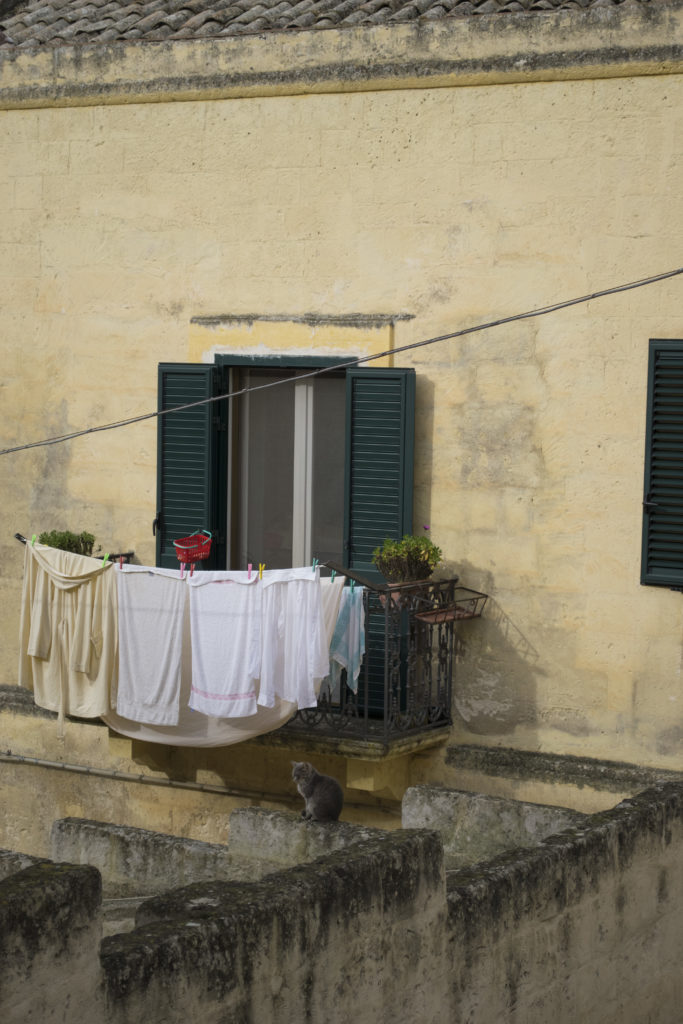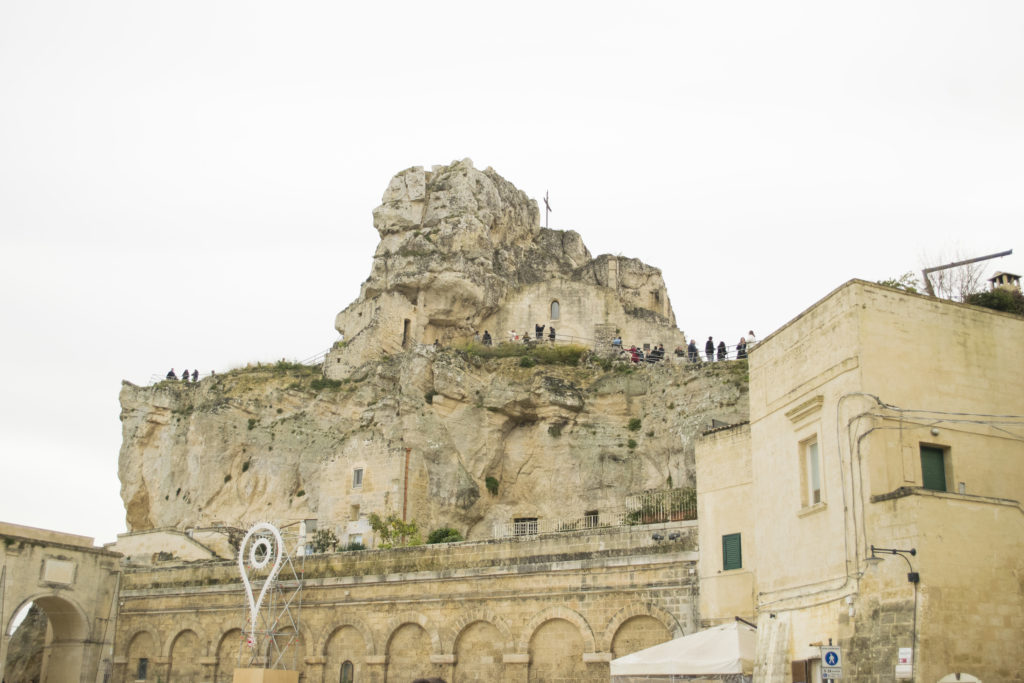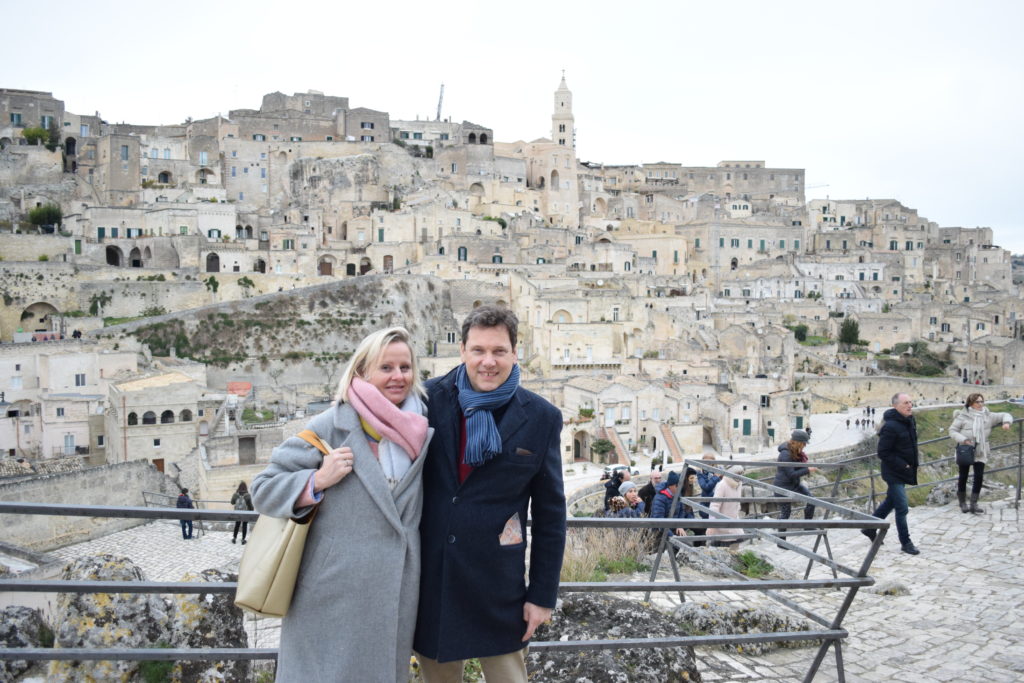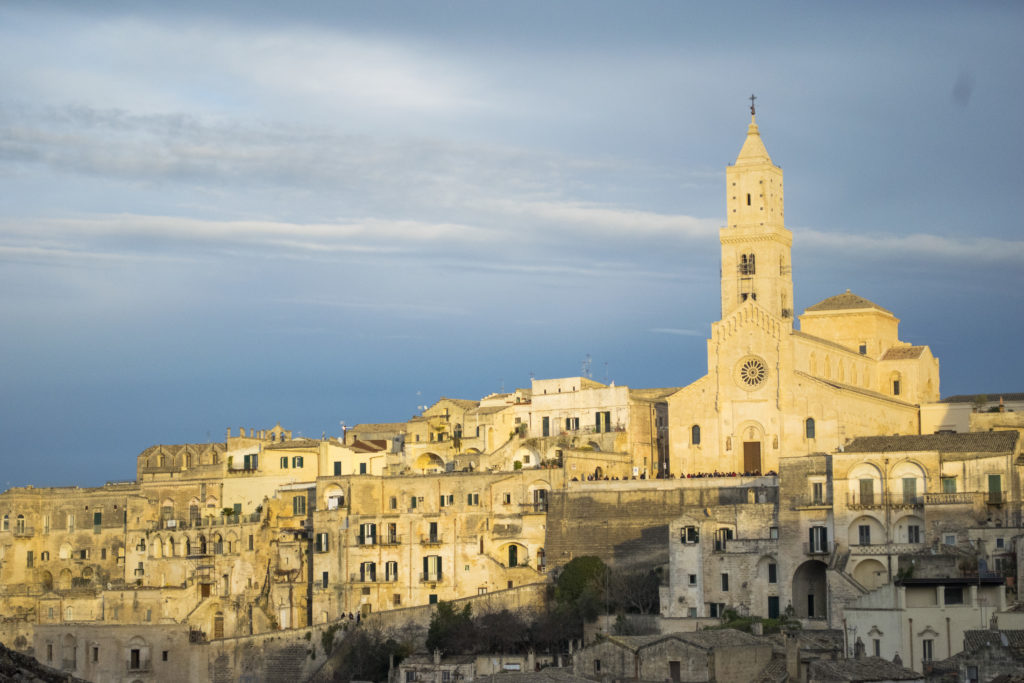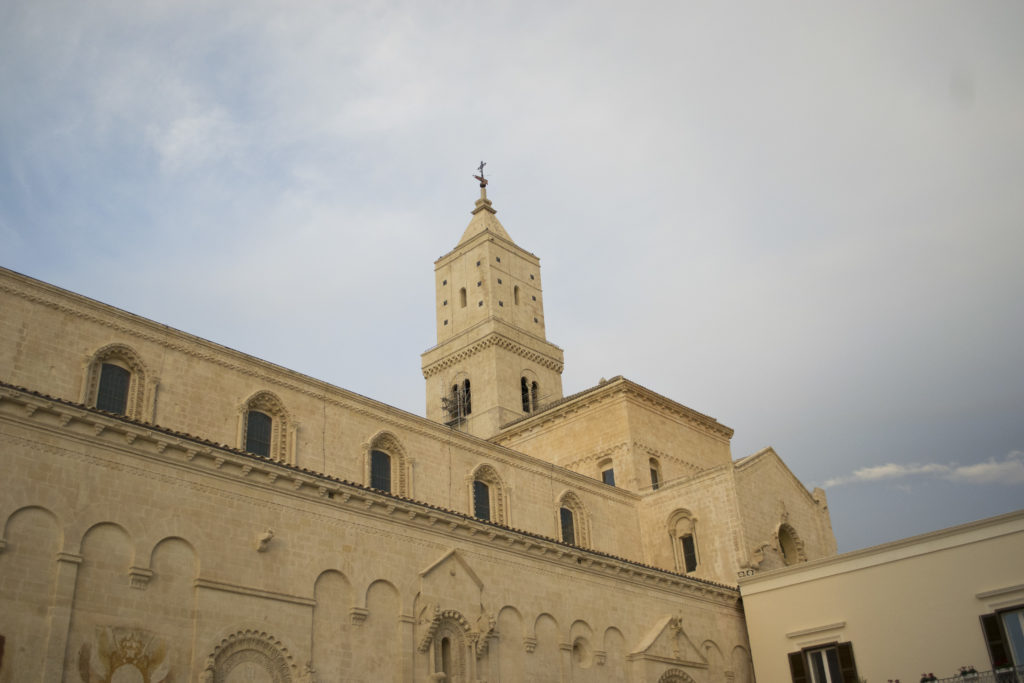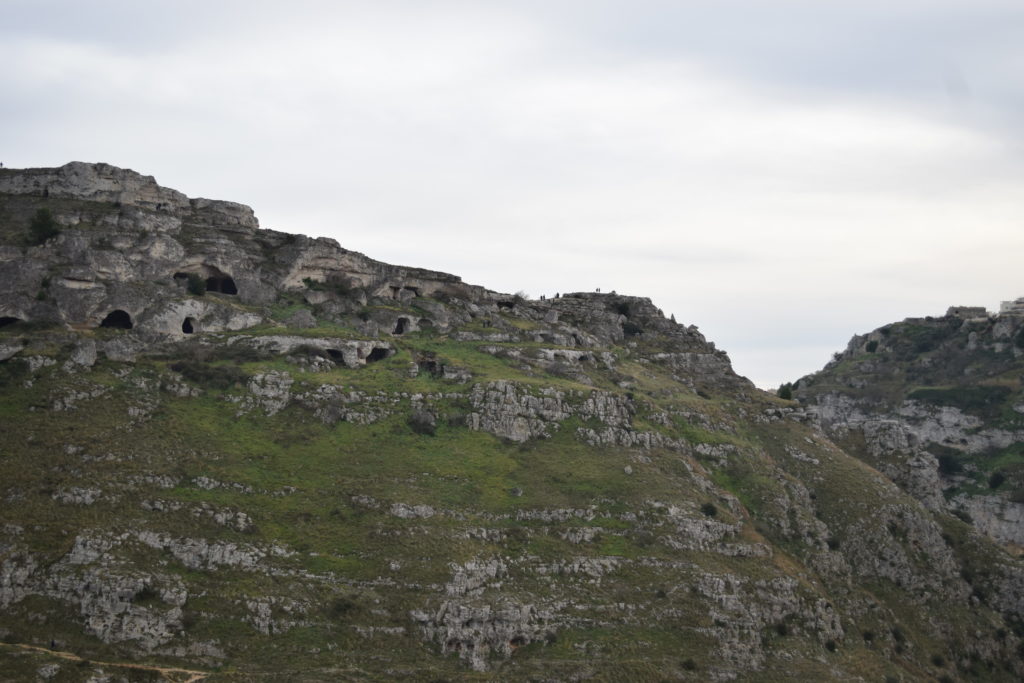 Are you intrigued by Matera? Italy unpacked also paid a visit to Matera. Watch the movie if you have the time!
On New Year's Eve we tried a new restaurant: Mehta! A great choice, it is located in Martina Franca, a beautiful town, half an hour drive from Casa Vita. The menu was a bit too much (certainly the main dish), but the young cook was so enthusiastic and eager to get everything right, we surely want to return.
And the new year started bright. We still had some time to go to Ceglie Messapica, just a ten minute drive. I really adore the main square. All men (old and young) gather around the Clock Tower, women stroll in between, dressed up as if they are going to a party each time. In summer, children play here till midnight.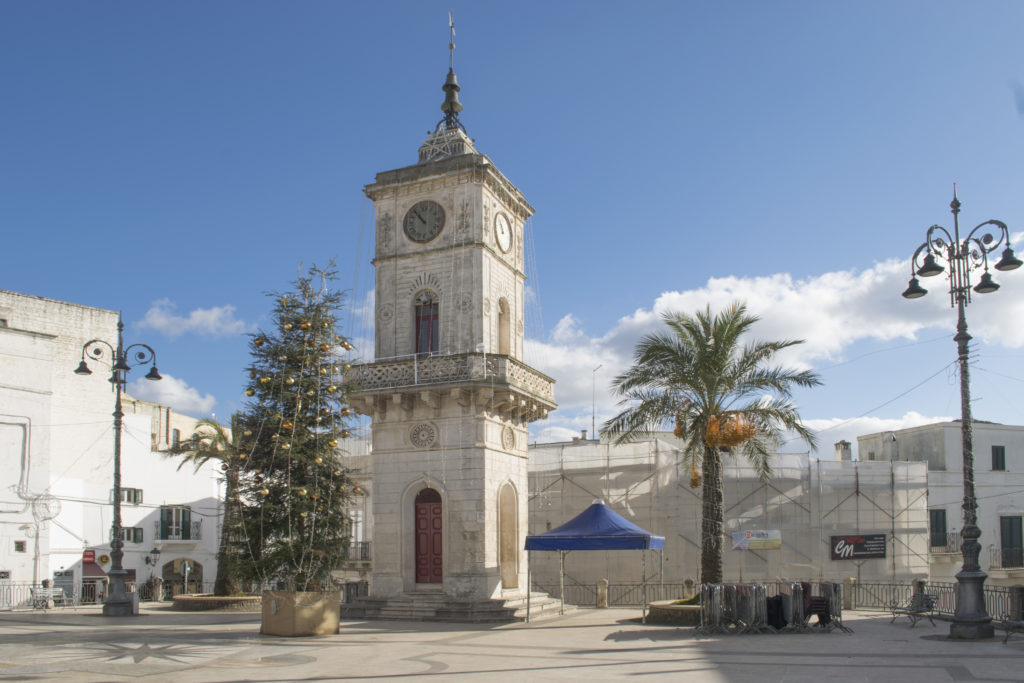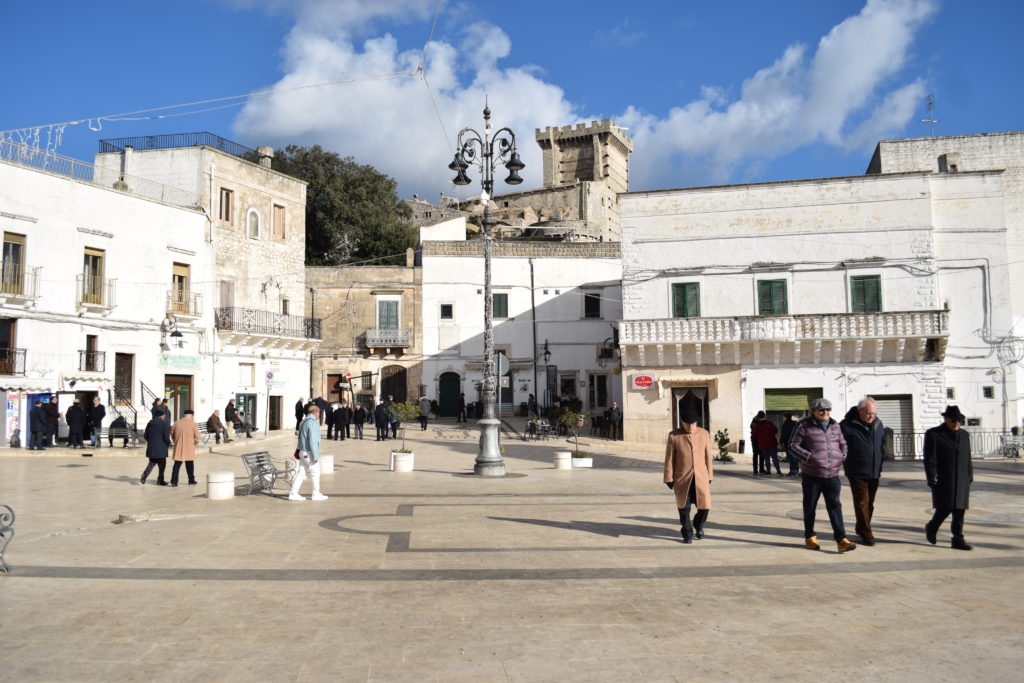 This day it was a little calmer. We could enjoy the view, while sipping our cappuccinos outside, and have a chat with the very funny (it would have been impolite to have taken his photo) Fruttivendolo (fruit seller). Here you see his Ape (three wheel car).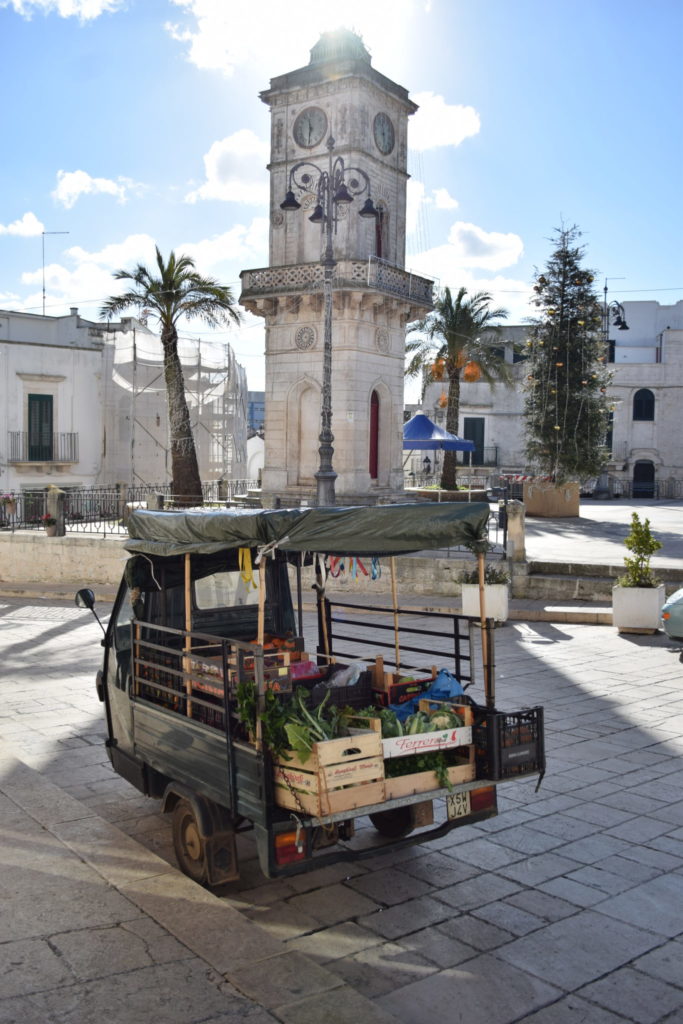 Alla prossima!
Sophia