Antwerp, city of fashion and much more …
But last Saturday our main goal was fashion when Daughter and I hopped on the train, destination Antwerp.  It is our moment, quality time at its best. We both like to shop and Daughter is always well prepared, checking out the newest or fun spots to have lunch, drink coffee, the cutest concept stores.
It was dreadful weather, although it started with a pink sky. Drizzling rain all day. So I didn't take any pictures outside.
Do you know Jüttu? It is a concept store found in several big cities.  They combine local and international deco-objects, food and fashion. The interior is really fun to walk through. It is on the Meir, the huge shopping street.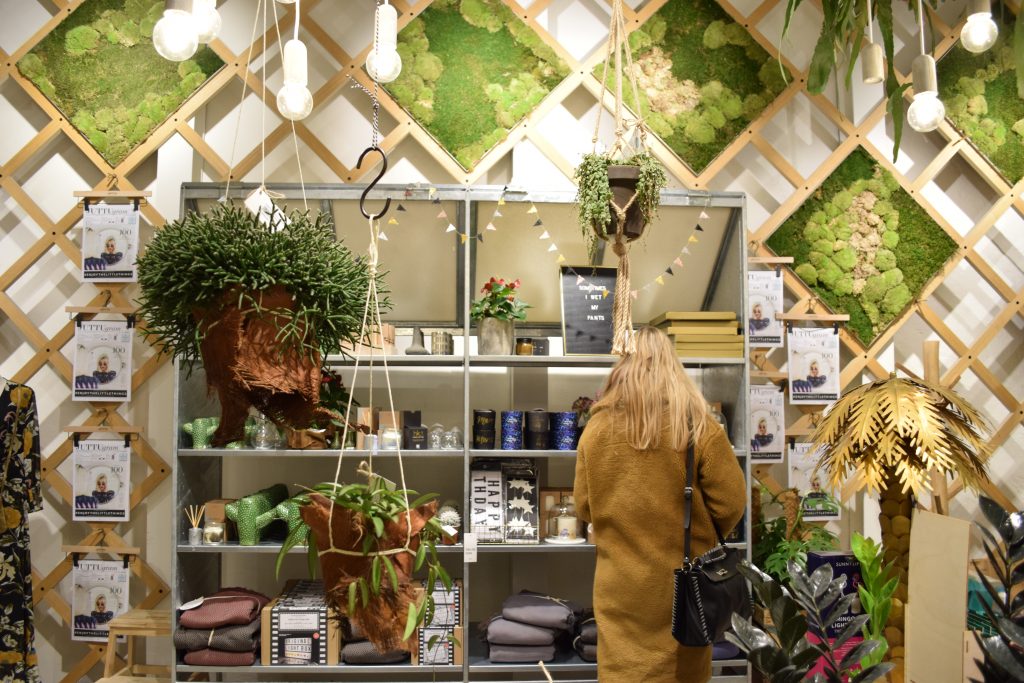 In general, we tend to avoid the biggest street, because there are all the big commercial chain stores like H&M, Zara… You can find those in any city of the world, so there is nothing unique about them anymore. Not that I never go there.
The interior in Rue Blanche is also appealing. I love it when they have fresh flowers set up, or many real plants. You know me!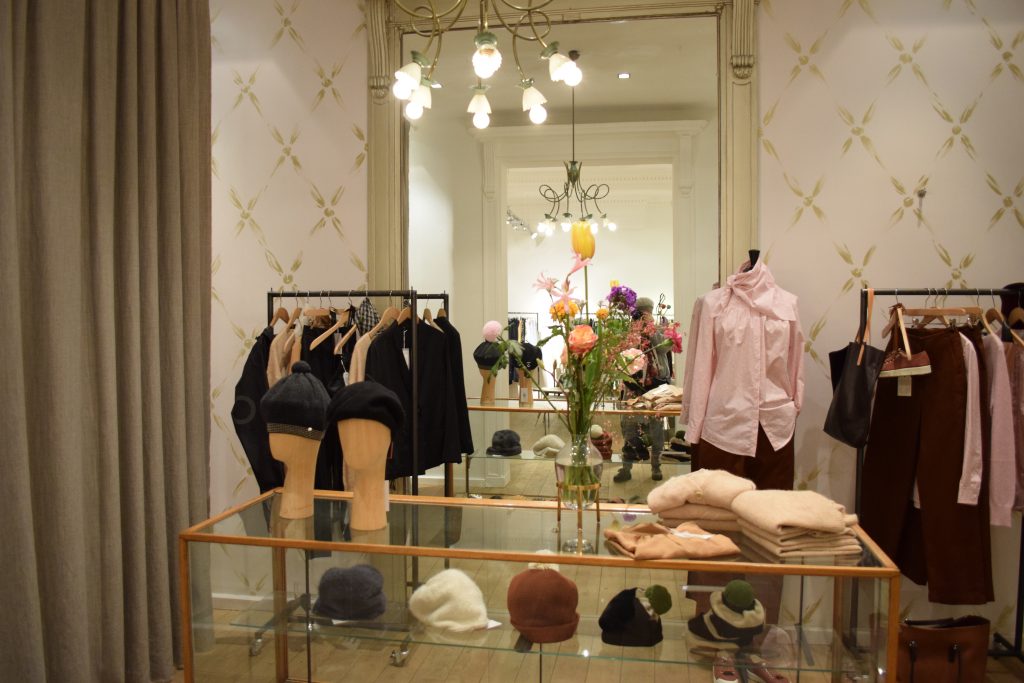 Daughter is on a vegetarian diet: eating vegan in January. She found this little restaurant on the Vrijdagmarkt: Juno. The food was delicious, though we sat a little cramped in a corner. The interior is simple but cozy. I think it must be great sitting there in the summer, on the terrace on the lively, social square of the Vrijdagmarkt. They served such a yummy hummus, a combination of chick peas and squash.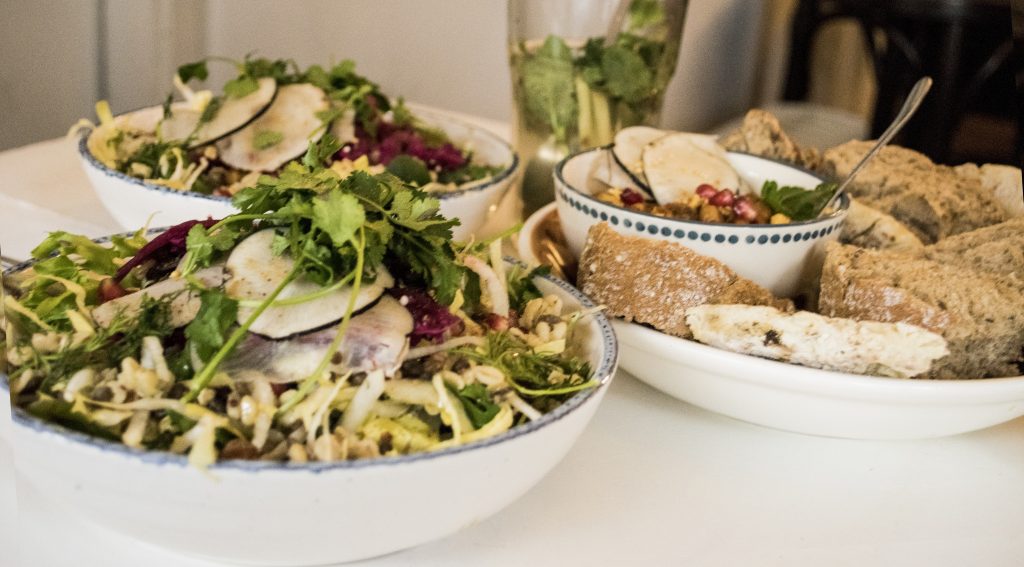 So I tried making the hummus myself today. I cut one fourth of a butternut squash into pieces, sprinkled them with some olive oil and slowly cooked them in the oven (about three quarters of an hour). I rinsed the chick peas (one bowl). I put the peas, squash, some fresh garlic and extra olive oil in my Thermomix and mixed it for two minutes. These are herbs I added, though you can add according to your taste: red pepper, cumin, sea salt, pepper and curry. It tastes wonderful, the sweetness of the squash together with the more spicy spices.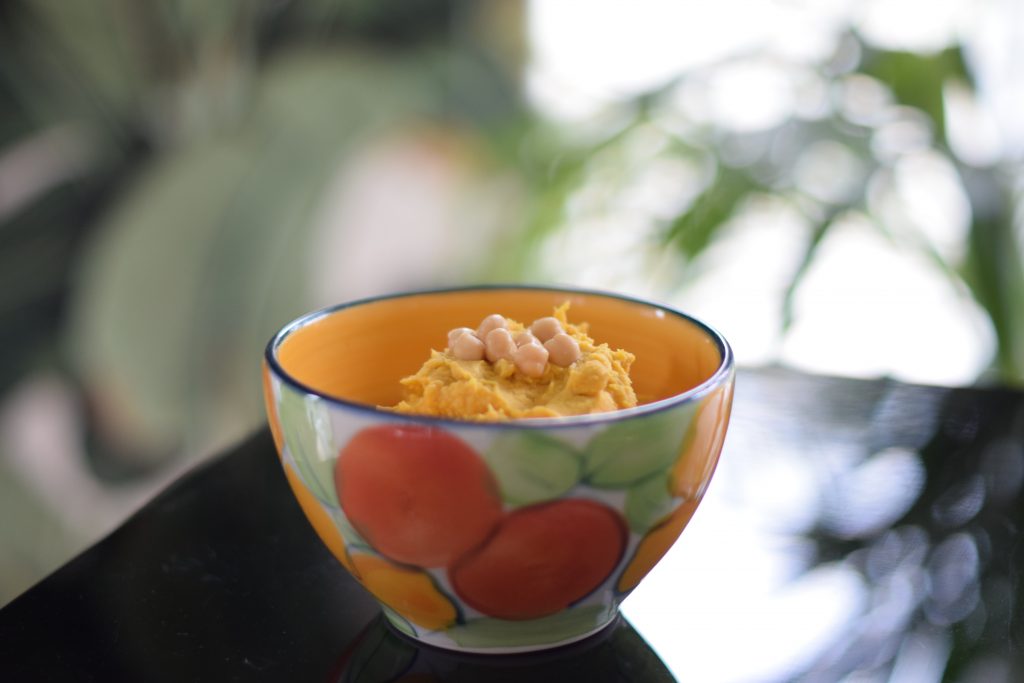 On the other side of the square we spotted an original little store: Helder. You see unique designs in bright colors, lighting features and stationary.  Color is a medium they like to use to define space, not as mere decoration, but as an architectural element. Altering furniture you have owned for years, adding new pieces and a change of the lighting can be a way to re-organize and improve a space, resulting in a functional and wholesome floor plan.
Look at it as a "light renovation" 😉  Well, I like that idea, an ecological way of reinventing your own interior. They do total interior concepts too.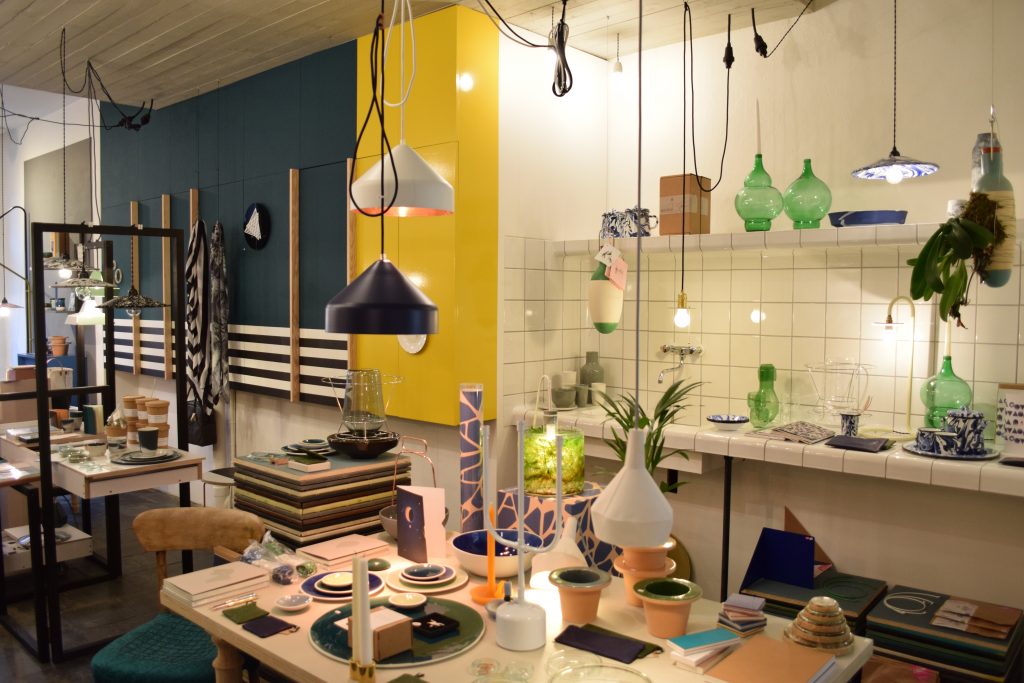 Then off to the Nationale Straat. I bought a lovely long skirt with flowers in Stay that can be worn all year long with a T-shirt or sweater, sandals or boots. Good deal.
In the afternoon I was in urgent need of a good coffee. Great address: St Vincents. It is also a concept store with furniture, men's clothing, stationary and the best cappuccinos and homemade pastry.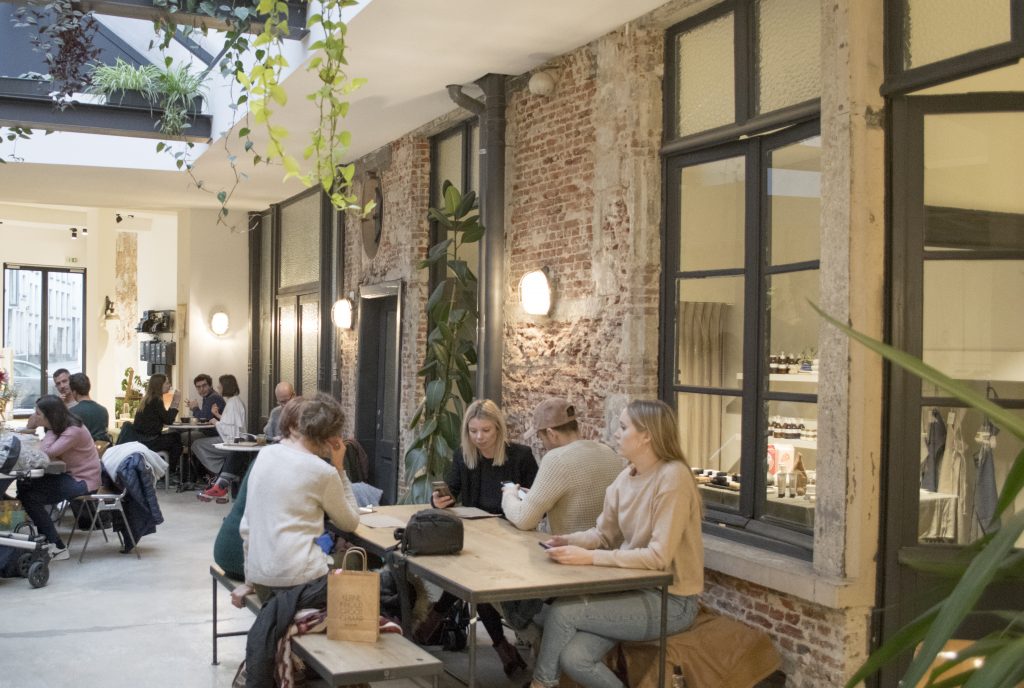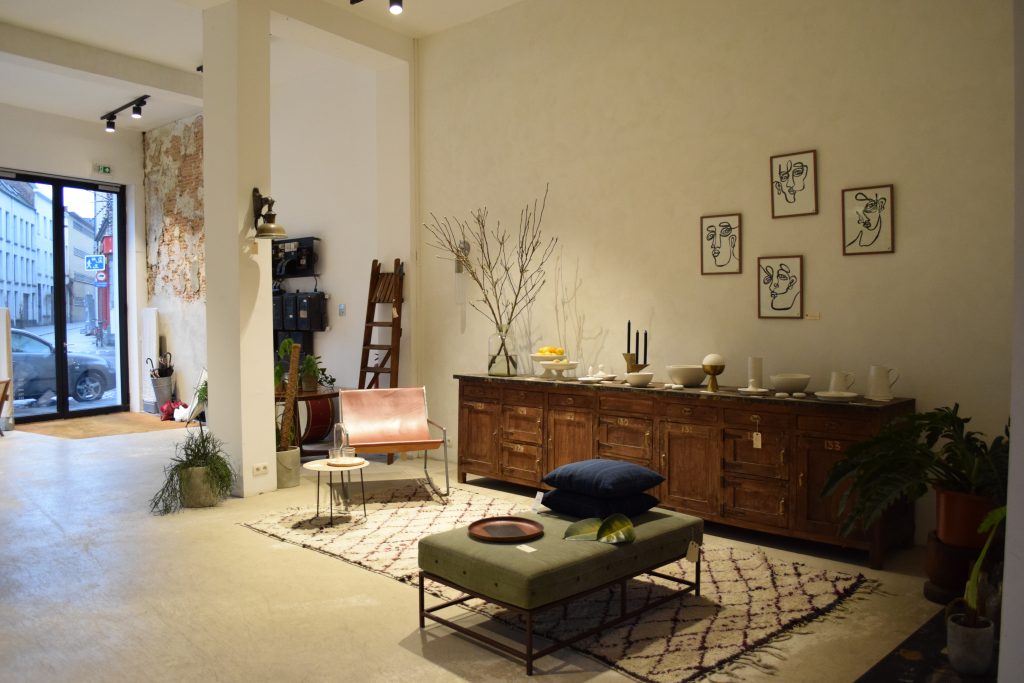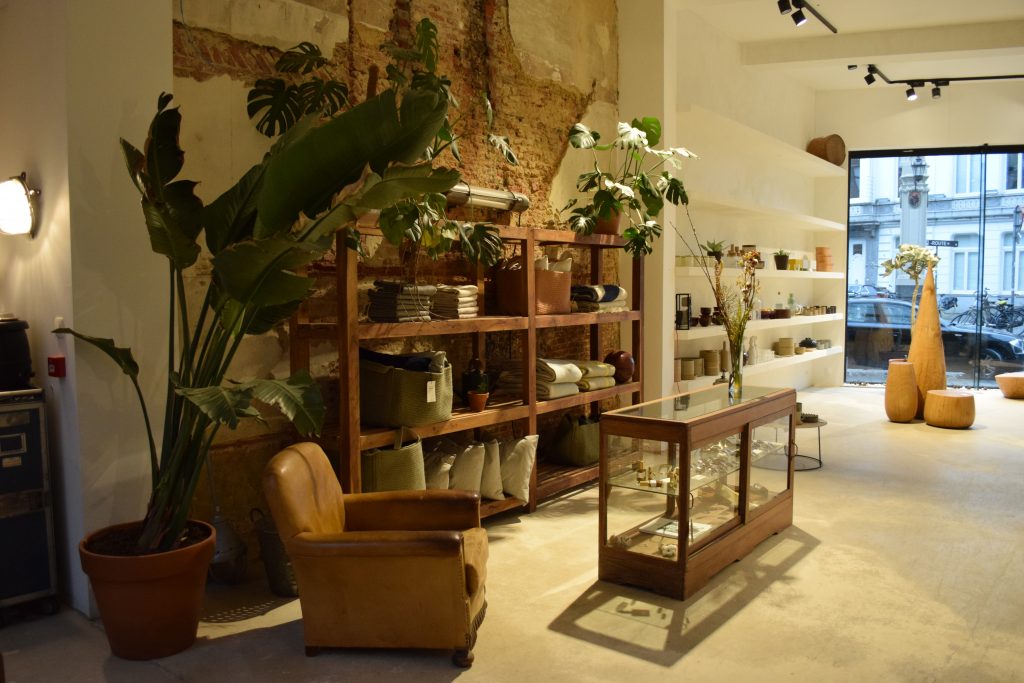 Thanks to my cousin Marie we discovered Enes, a beautiful store in an old big town house. Fun to walk around, and a lot of unique items, don't skip the second level! The store next to it, Atelier d'Anvers, is worth a visit too.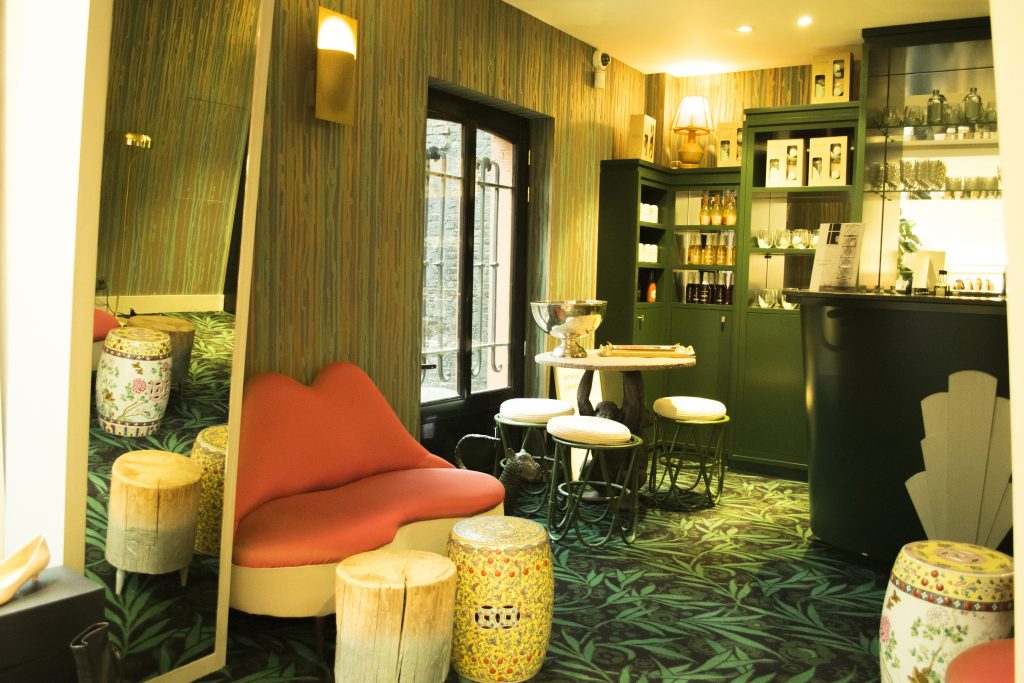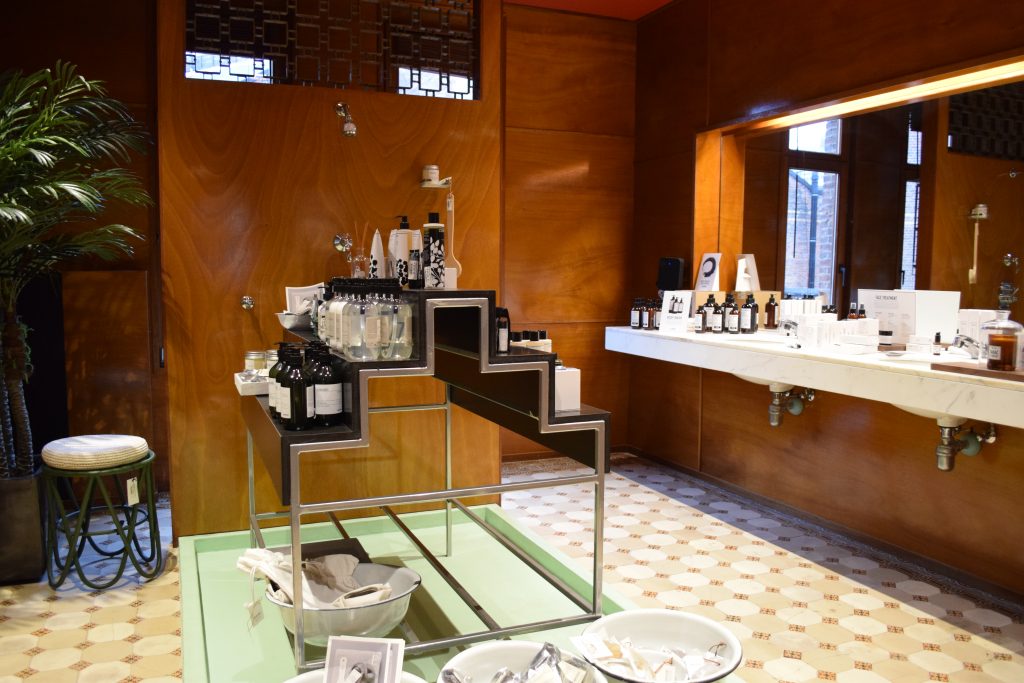 I have named only a few of the stores we visited.  They are unfortunately also the more expensive, but when they have sales you can get some good bargains there. The way I buy clothes changed over the years. I think as you get older, you get to know better what suits you best. I buy less and try to buy more unique things and on sale, if the opportunity rises. Recently I read an article in the newspaper – yes I really still love to have the paper in my hands, the frizzling sound – that the clothing industry is one of the most polluting. So I am concerned by whom it is made, in which circumstances and country. Better buy quality and fewer items, right? The clothes swapping event I organized was a good start, and I want to do it over in the Spring. If you are interested to join, let me know!