Hi there,
Are you enjoying summer? Or is it too cold or too hot in your country?
In our gray rainy Belgium, it is extremely hot and super dry right now.
What's good about summer and about warmth: it makes you a little lazy. You start living at a slower pace. What I love most is reading outdoors, not having to stop because the clock says so. And now I suddenly have to think about the silly scene of Little Britain "Computer says no." Ever seen this? Well, it just makes me laugh, always.
Yes you must think my brain makes funny jumps. Well, it might be the heat 😉
I have two tips for you.
A refreshing homemade lemonade. You can make it with the ingredients you like, but this is my recipe:
a little berry grenadine on the bottom
big ice cubes
fresh cut ginger – makes it a little spicy but I love the combination of sweet-spicy
fresh lemon
mint
light sparkling water
fresh berries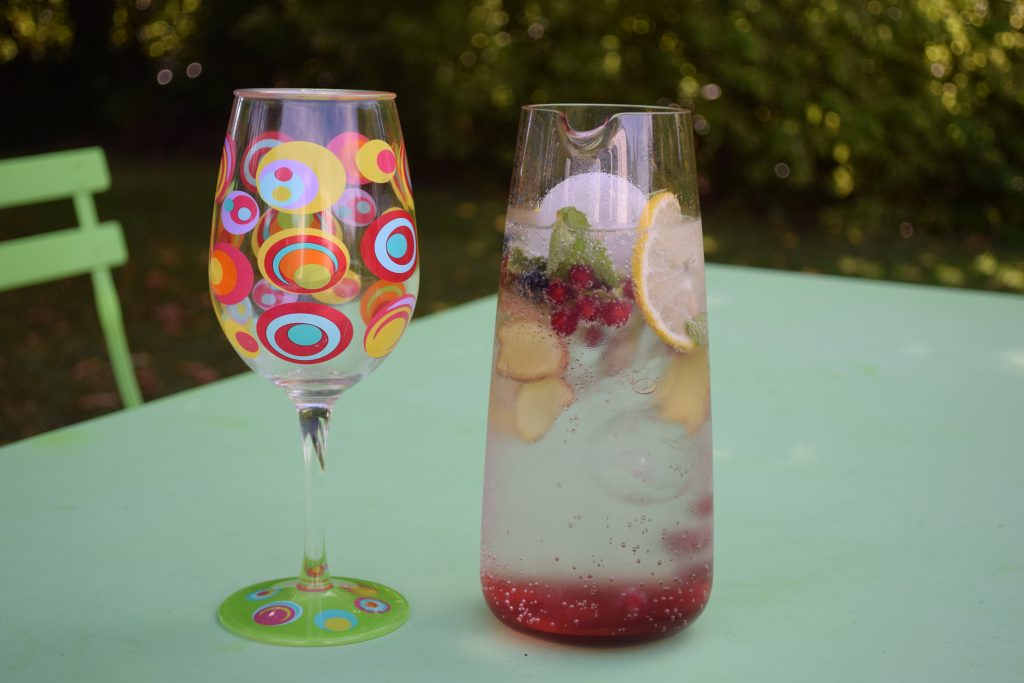 With the sun shining non-stop, I do need something to cover my head when I have to go outside. And no more hats to be found! Where did I leave the last one? So I bought a new, pretty cheap one, but it fit well. And I bought a few ribbons at a fabric shop.
Every day, I can just choose the ribbon that matches my outfit.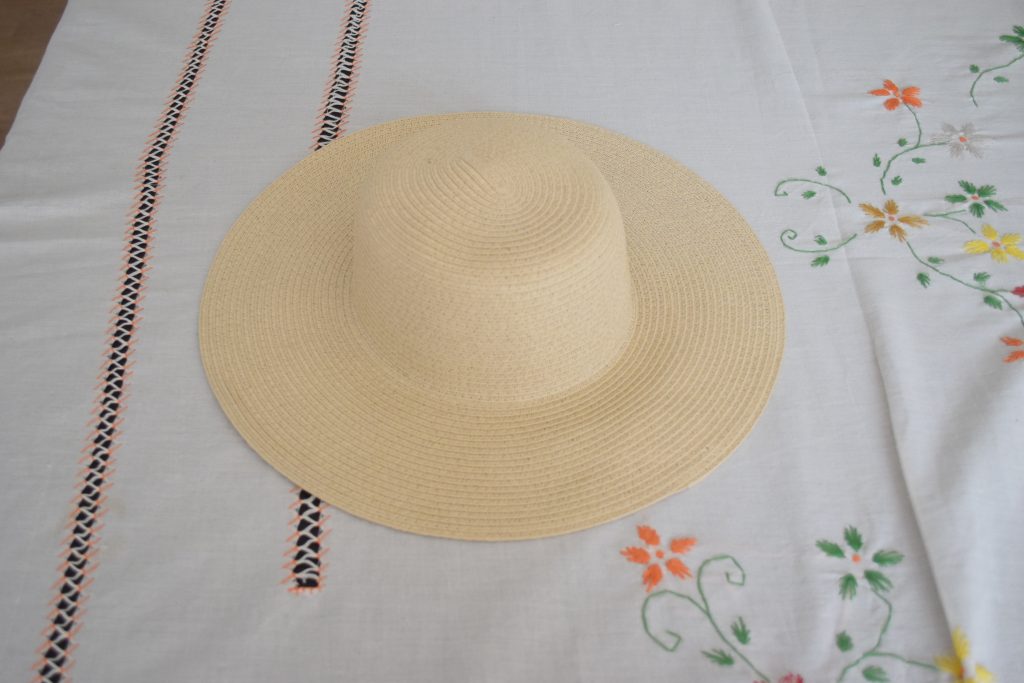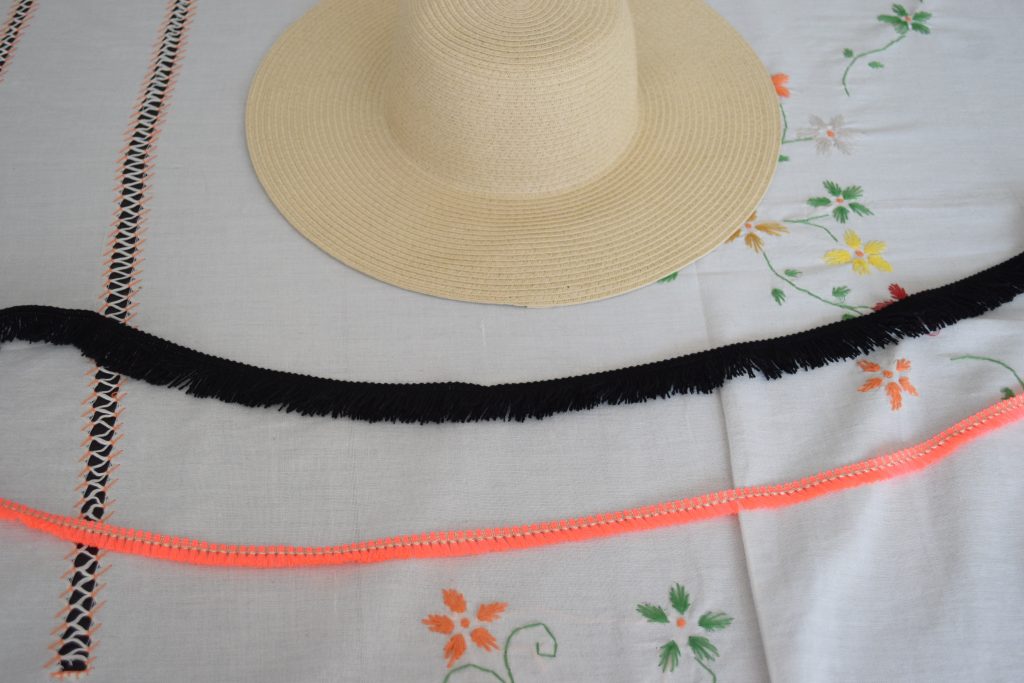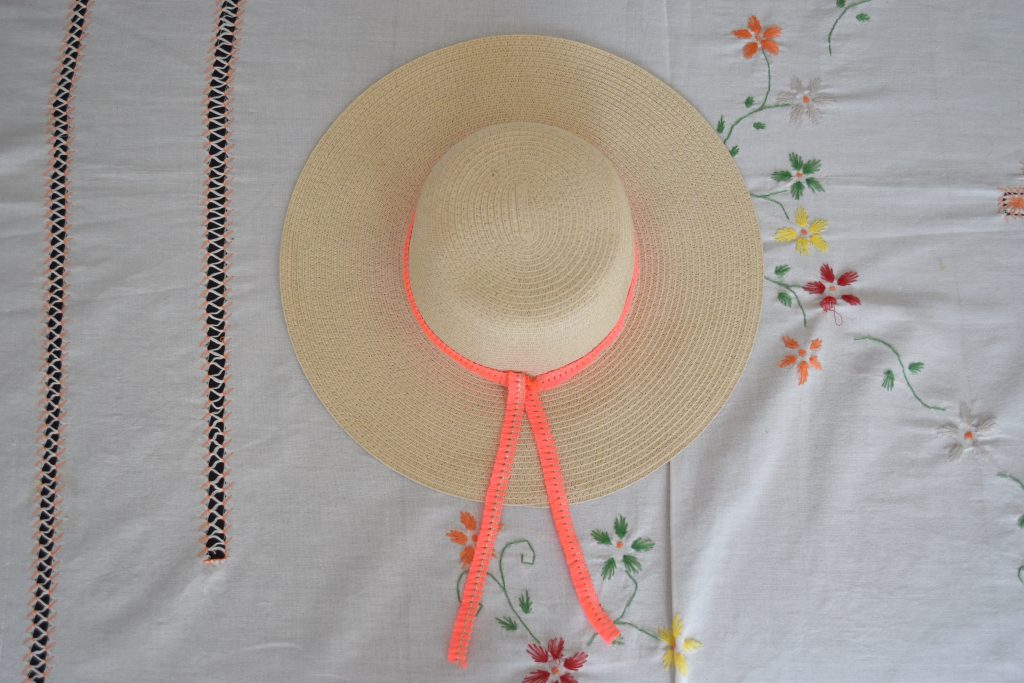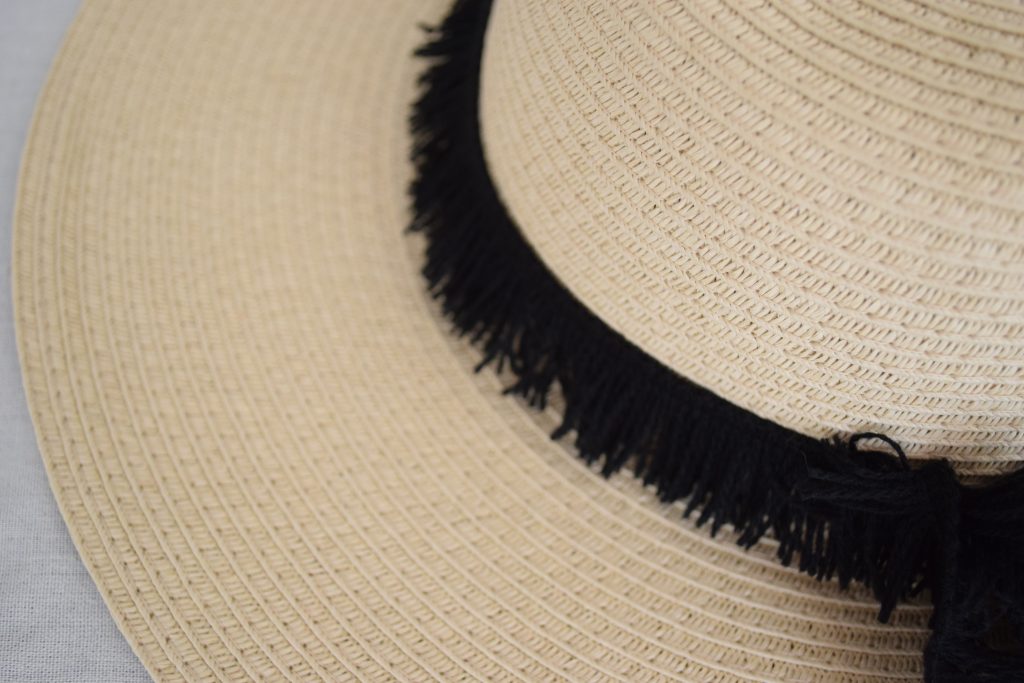 Summer is also a time of reflection. So I share this poem with you, from a South-African poet, Ingrid Jonker. There is a beautiful movie about her: "Black Butterflies".
Begin Summer

Begin summer and the sea
a cracked-open quince
the sky like a child's
balloon
far above the water
Under the umbrellas
like stripy sugarsticks
ants of people
and the gay laugh of the bay
has teeth of gold

Child with the yellow bucket
and the forgotten pigtail
your mouth surely is a little bell
tiny tongue for a clapper
You play in the sun all day
like a ukulele
Enjoy summer!
Sophia