Did you have a good Christmas?
So! After a small Christmas intermezzo, I gladly take you back to Paris…
The second day we slept a bit longer, the 20 kilometers we walked the previous day were manifesting.
We stopped at a café for a cappuccino and croissant first. We passed the little Hotel Esmeralda, where I stayed with Jenny and Debbie about six years ago. We were there in April and had marvelous weather. Debbie organized a bike tour in the gardens of Versailles.  You go there by train from the center of Paris — an adventure by itself. Really fun to do in the Spring or Summer.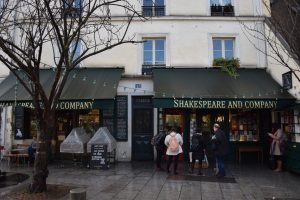 But hubby and I were not there in biking weather, so we walked to the famous bookstore around the corner: Shakespeare and Company. It is such an old and cute store. A few narrow spaces with all the books you desire, or almost all ;-). I bought a few books. One was "The Art of Rivalry" about the betrayals and breakthroughs in Modern Art. Most of the artists knew one another, inspired each other, and as friendships were built, of course rivalry developed, and even hatred was a logical consequence. This book, by Sebastian Smee, focuses on the relationships between Degas and Manet, Picasso and Matisse, Pollock and de Kooning, and Freud and Bacon. I hope it is a good read. I am curious!
I also bought one of the smallest books there were, on French love poems. I will cite one here:
L'être ne recherche que soi
A travers le multiple choix
De l'amour et de ses orages.
O Désir, somptueux voyage
Vers notre fascinante image
Qui nous exalte ou nous déçoit!
– C'est à soi-même qu'on veut plaire
Sur le coeur brûlant qui nous plaît,
Où, dans l'ivresse et la colère,
Ne sachent si l'on aime ou hait,
Par volupté l'on espère
Mourir, et ne mourir jamais!

par Anna De Noaillles (1876-1933)
Did you understand? I will write down the translation too (it is in the book, wouldn't dare to start translating poetry). Although a translation cannot be as good as the original and poetry is especially hard to translate, often the deeper significance gets lost.
It is ourselves we long to find
From within the countless binds
Of love and all its wreckage.
Desire, that magnificent voyage
Toward our own enthralling image
That disappoints or glorifies!
– It is ourselves we aim to please
Resting on the burning heart of another,
Where, in rage and ecstasy,
Whether we love or hate we can't remember,
Through our lust we hope, we seek
To die, and live forever!
The lines for the Notre Dame were shorter now. We visited and even witnessed a mass. Visions of young priests haunting the Cathedral…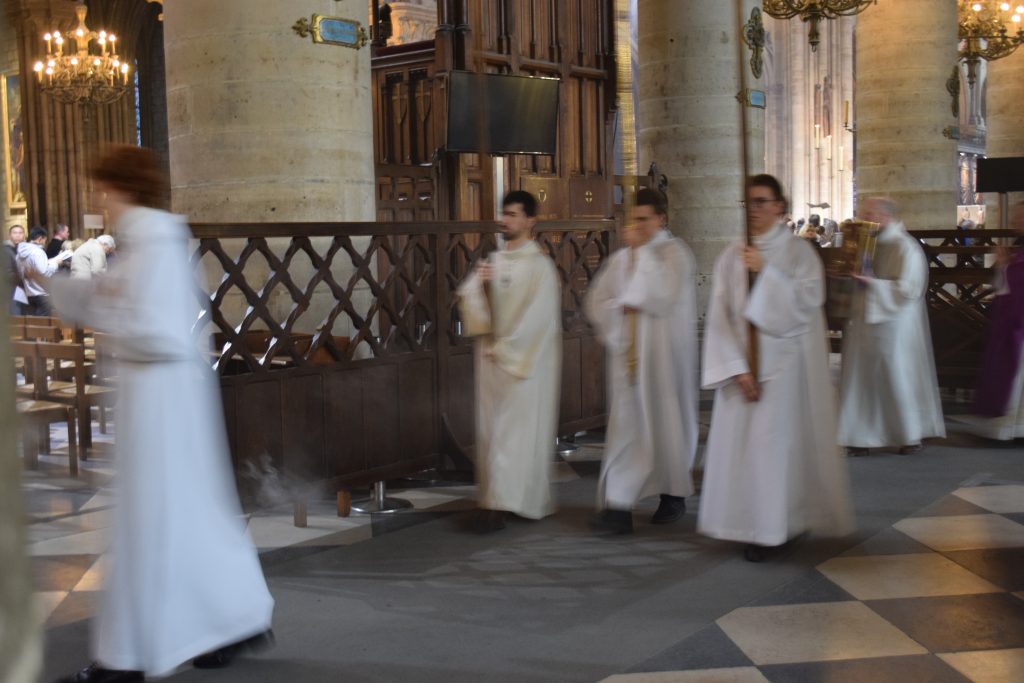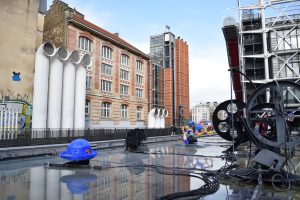 Off to Centre Pompidou. Honestly? Not my favorite district. In the rain, it gets to be an even sloppier sight. After a small lunch, we walked back to Les Tuileries. Even in the rain, this park is teeming with people . I had made reservations for two exhibitions in le Petit Palais.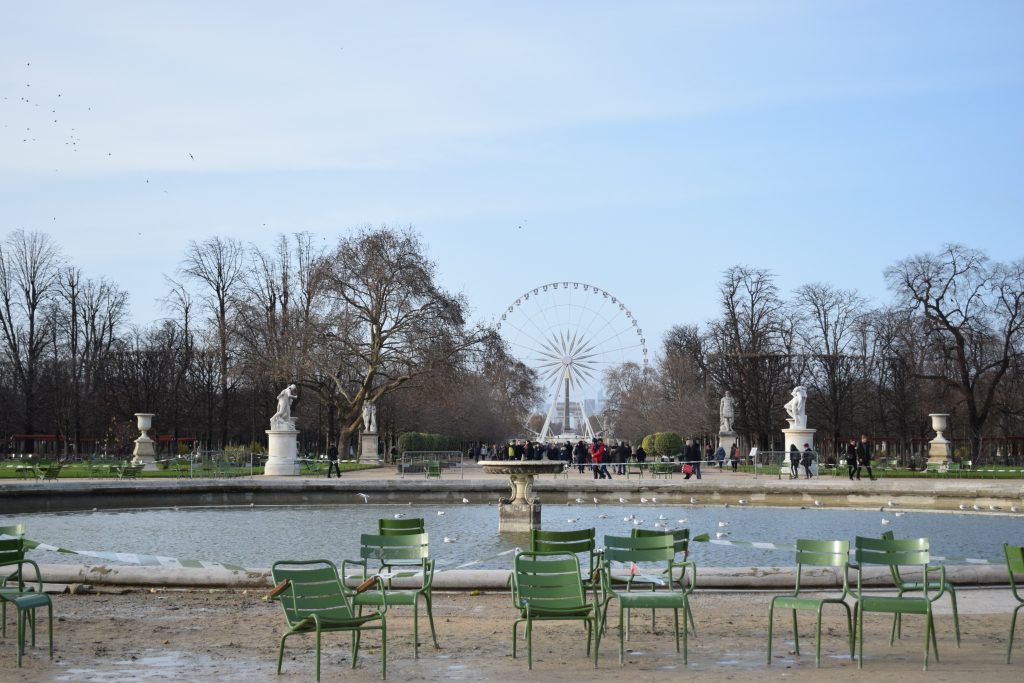 First we went to see the photo exposition of Irving Penn, who turned fashion photography into art. He was born 100 years ago in New Jersey, US. The exhibition was divided by subject and/or period, often coinciding. Penn had a long and fabulous career with Vogue Magazine. But his work in fashion was just one aspect of his study of face and figure. His penetrating portraits show that Penn was a sublime observer of human expression. He managed to get a lot of icons before his lens: Marlene Dietrich, Audrey Hepburn, Mirò, Dalì, Yves Saint Laurent, T.S. Eliot, and many more… You will recognize the two ones underneath. While traveling for Vogue, Penn was inspired to photograph people around the globe. In his series of nudes, he wanted to reveal "real women in real circumstances." The result was met with incomprehension, and these series didn't receive public accolades until an exhibition at the Metropolitan in New York in 2002.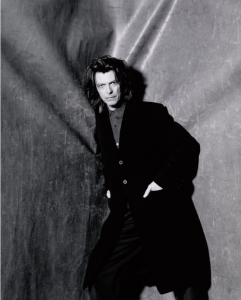 I was in awe of Penn's work, but wasn't too satisfied with the exposition itself, too many people. And what unnerved me most was all the people lingering in front of one frame, trying to take–obviously bad–pictures of these pieces of art. It just doesn't make sense to me. Buy the book or look on the internet afterwards.
I felt the same frustration in the next museum: Gauguin the alchemist. Too busy! But again, a great artist in several fields: painting, sculpture, graphic and decorative arts. Gauguin's art is known for bold colors, simplified forms and strong lines. His life was as interesting as his works 😉 He was married to a Danish girl, and they had five children together. He left his family and European conventions to devote himself totally to art and traveled South, Martinique in the Caribbean and later to Tahiti and the Marquesas Islands in the South Pacific. He made studies of the local people, and was frustrated that a lot of the original tradition had already disappeared because of the invasion of the Western culture. So he decided to live with the natives, apart from the colonials living in the cities. He died on the Marquesas on May 3, 1903,  alone. He was nearly out of money at the time—it wasn't until after his death that Gauguin's art began receiving great admiration. His art influenced Pablo Picasso and Henri Matisse.
One of his masterpieces "Where do we come from? What are we? Where are we going?"

Let me end with this quote of Gauguin:
"Art requires philosophy, just as philosophy requires art. Otherwise, what would become of beauty?"
Till next week and next year!
Sophia