Yes, there will always be wine… That is a comforting thought. We did a wine tasting here in Puglia in July. But more on that later.
We are back here now, at Casa Vita. And it has been so relaxing so far. The weather is perfect. I really prefer this time of year. The days are not too hot, and in the evenings you still don't need a sweater. The days have been slow and easy.
September is perfect because all the fruit has ripened: grapes, gorbezolli, figs, pomegranate…All the yuccas are in bloom.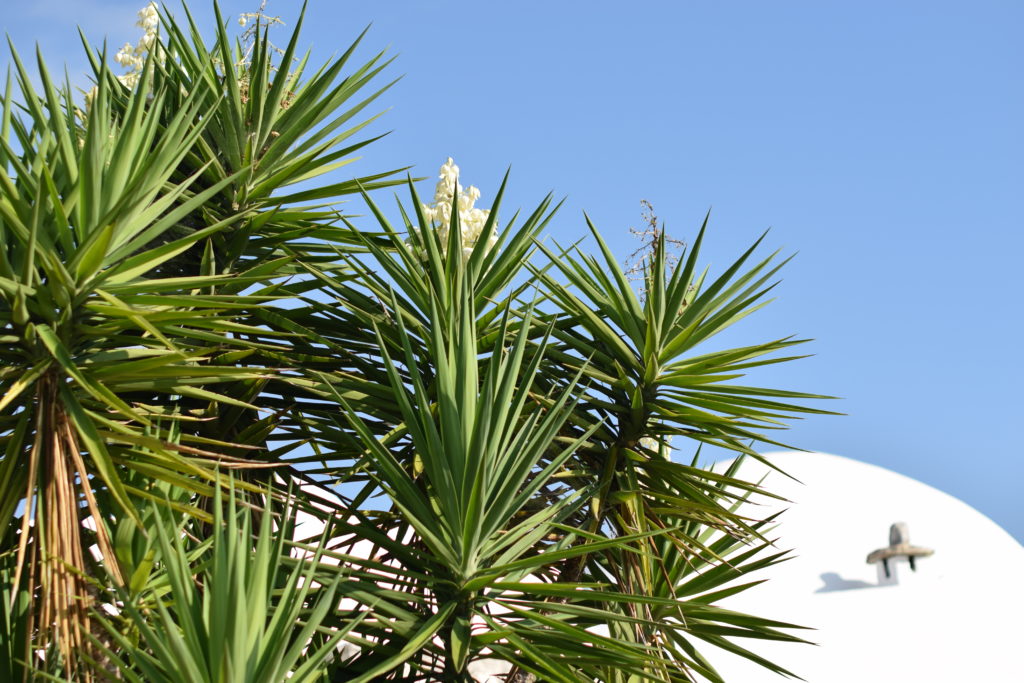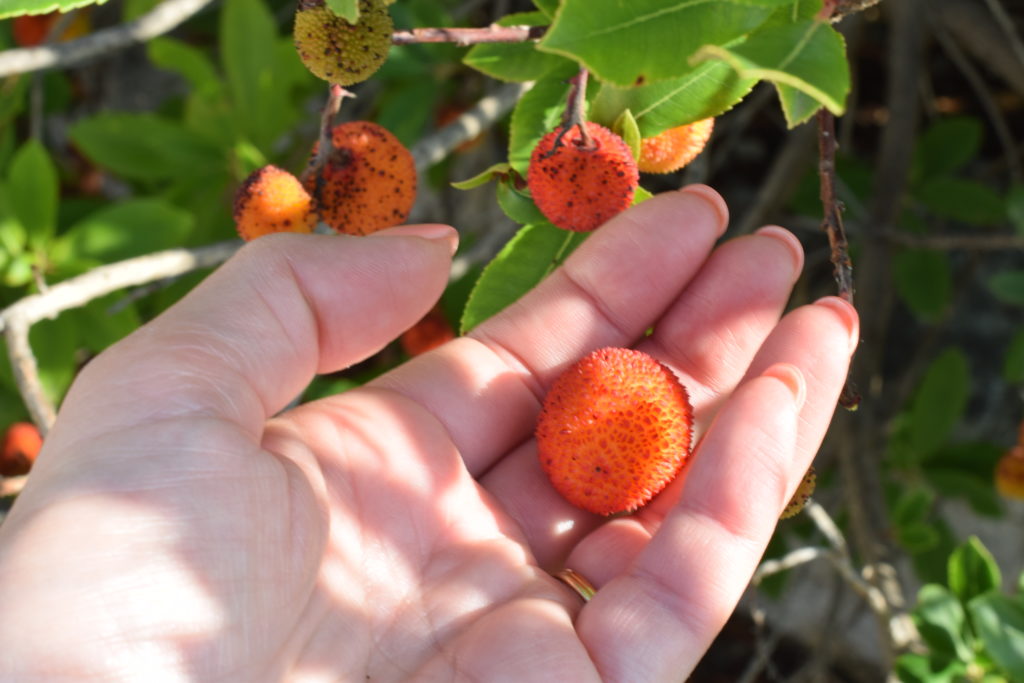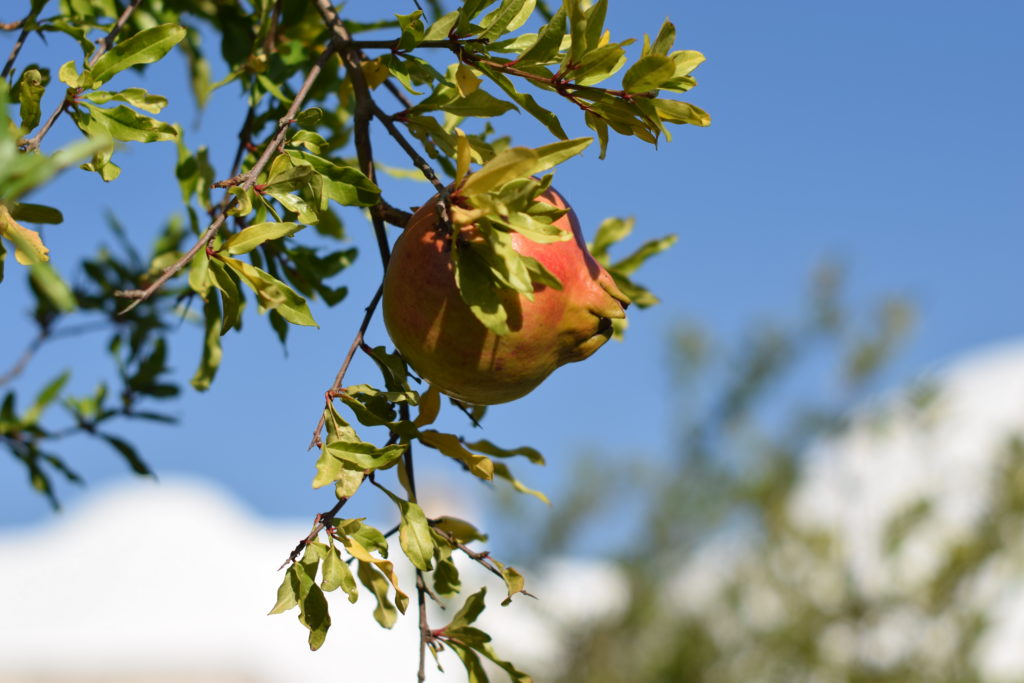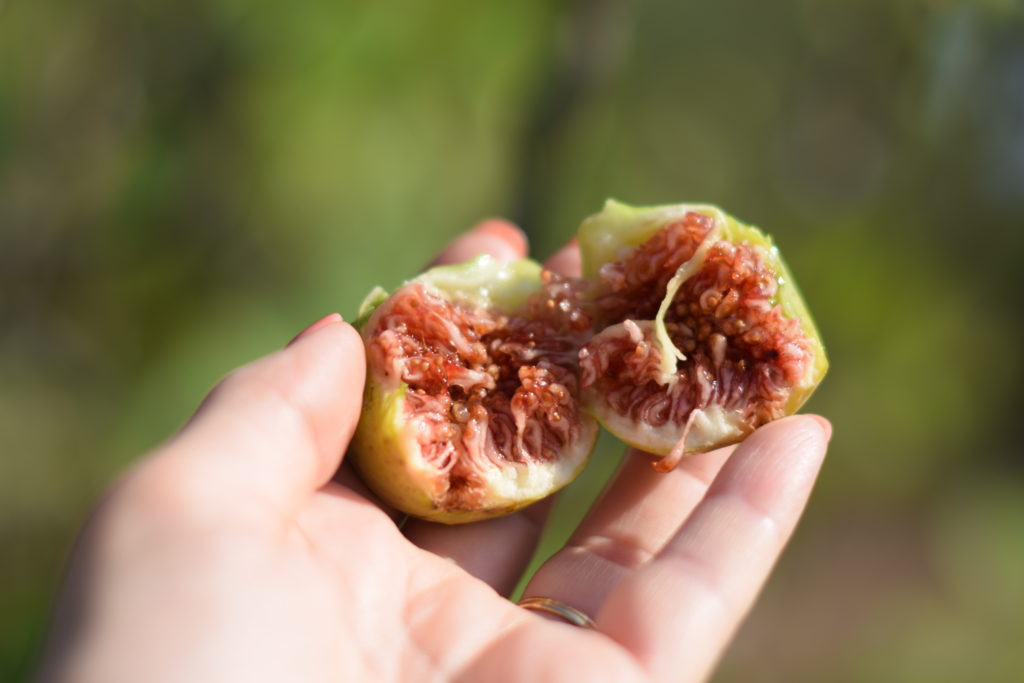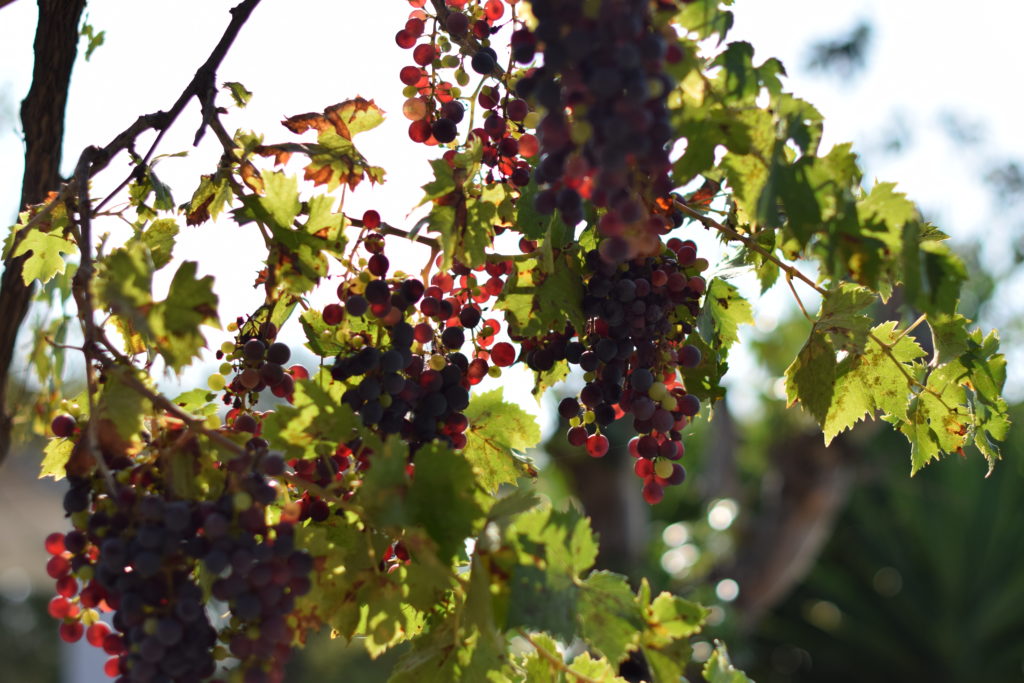 The first week I was accompanied by my sweet friend Habiba. We visited some towns, went to the Ionic coast. I will bring you in the atmosphere with some photos.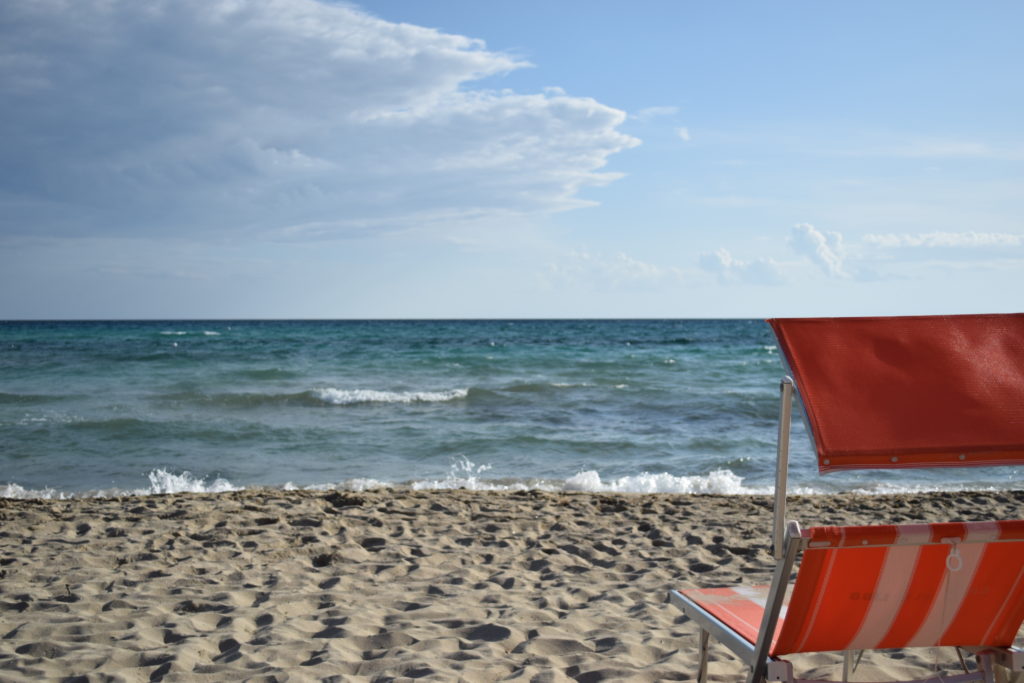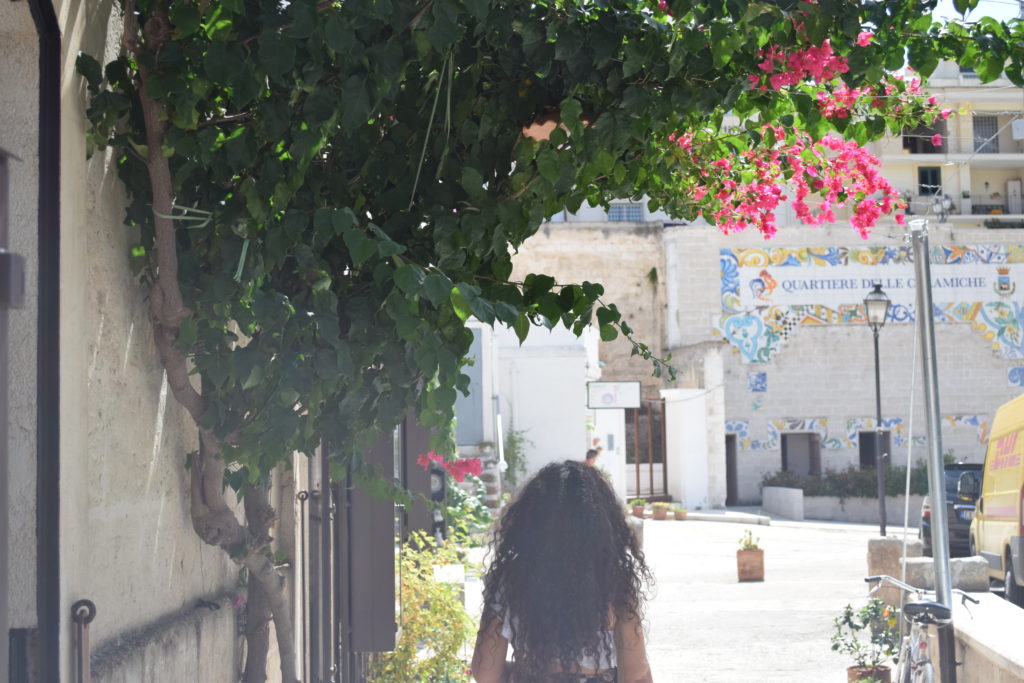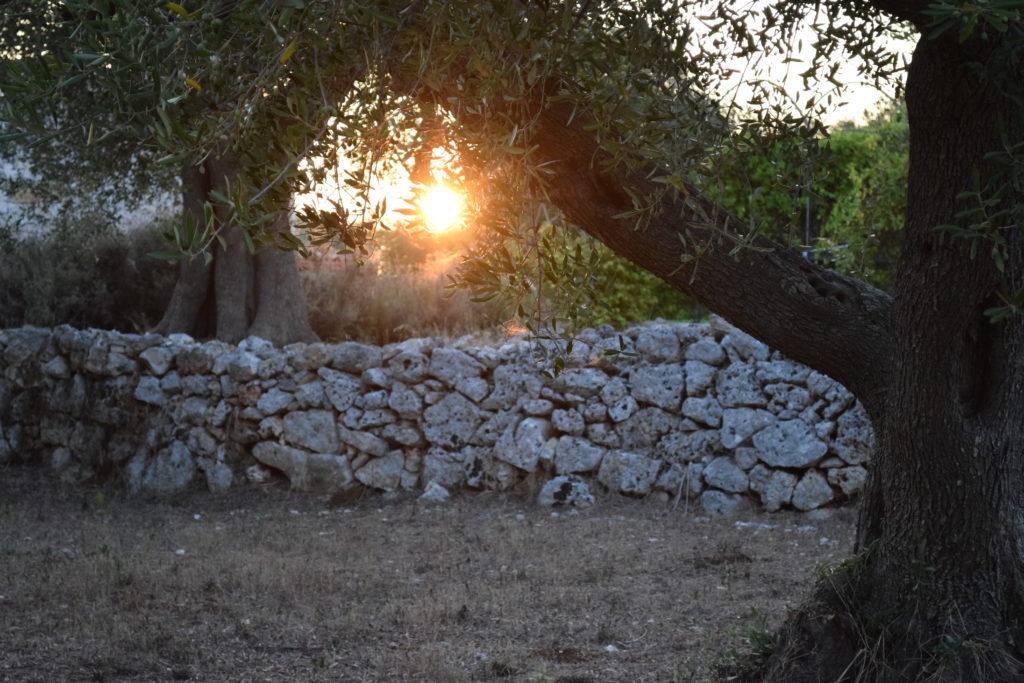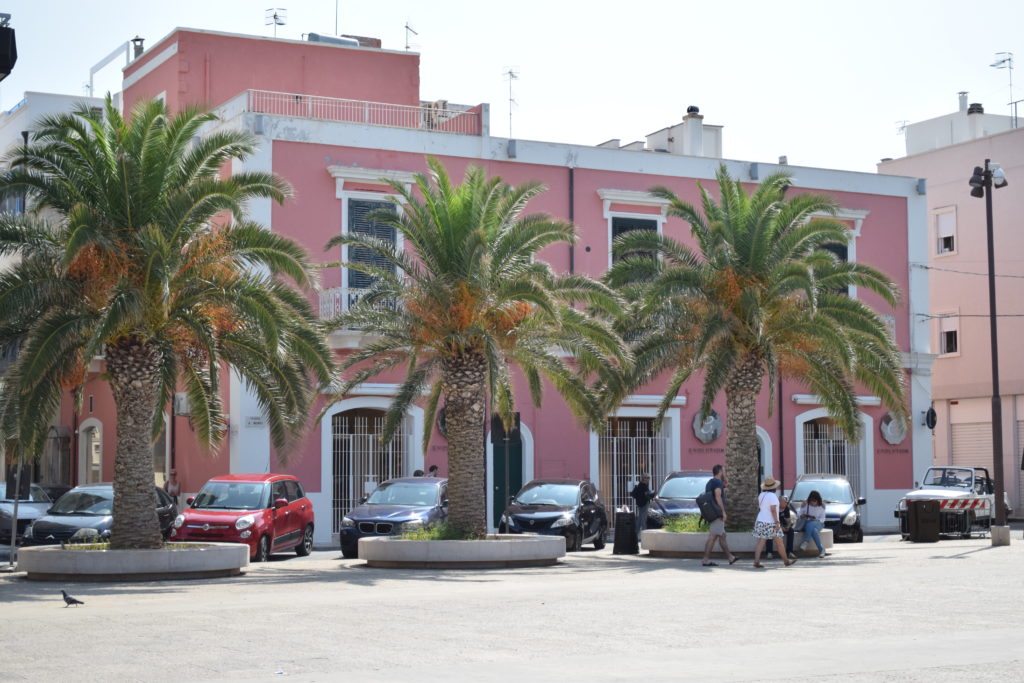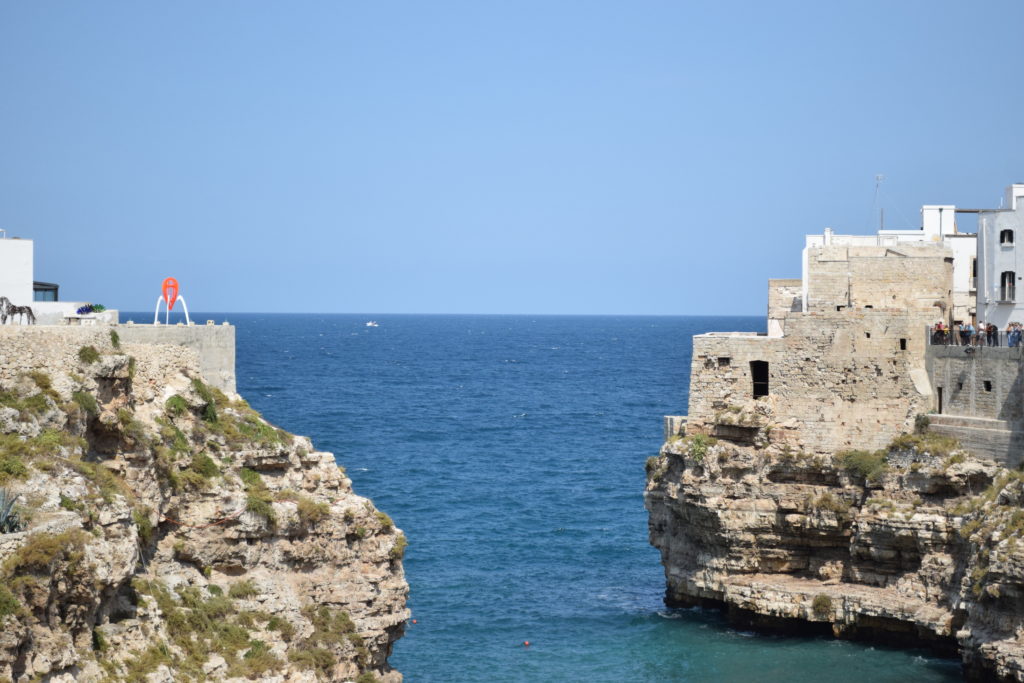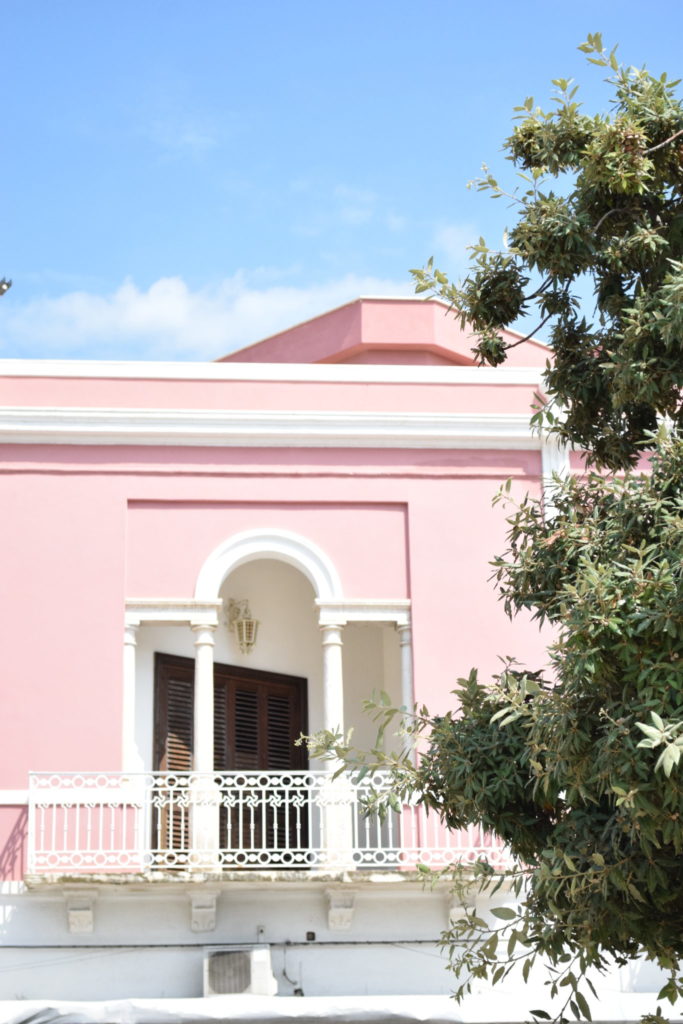 In July we were here with the family,e and visited I Pastini. It is located in the Valle d'Itria (the Valley of the trulli) here in Puglia.
A very knowledgeable guide walked with us through the grapevines and explained about all the types of grapes and the wines that are made out of it. They make wine out of native grape varieties such as Verdeca, Bianco d'Allessano and Minutolo (white grapes), Susumaniello and Primitivo (red grapes) to get a typical and authentic wine.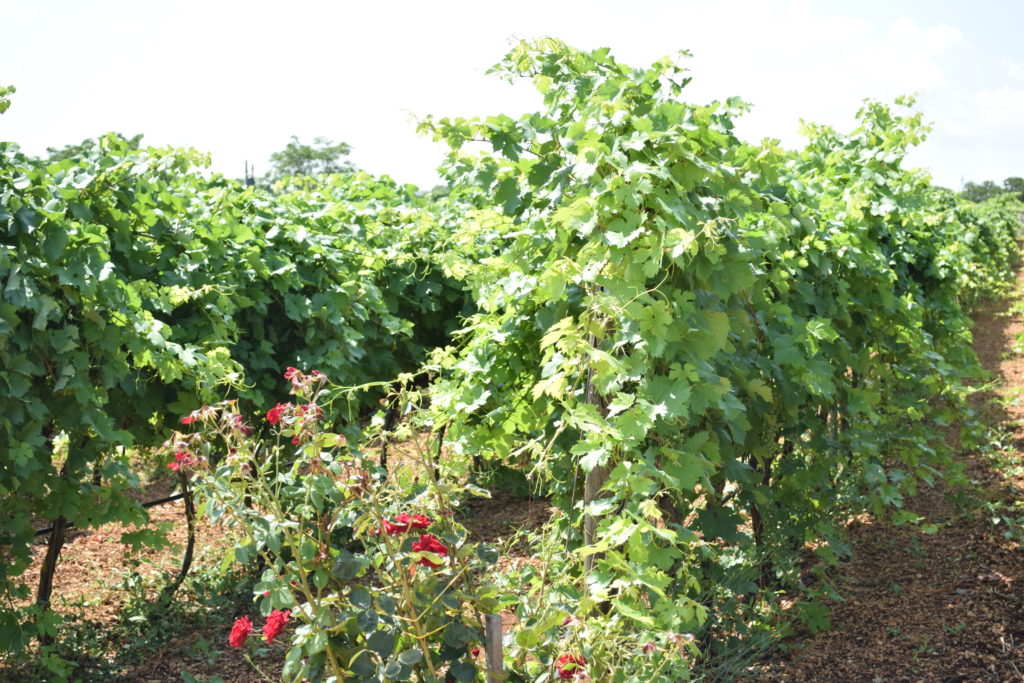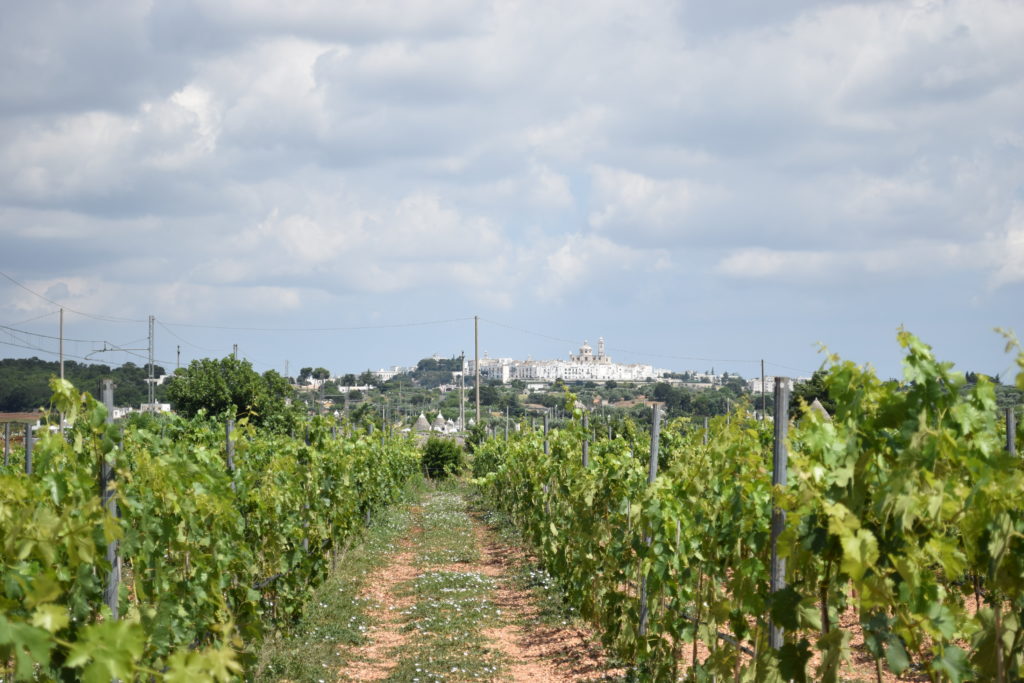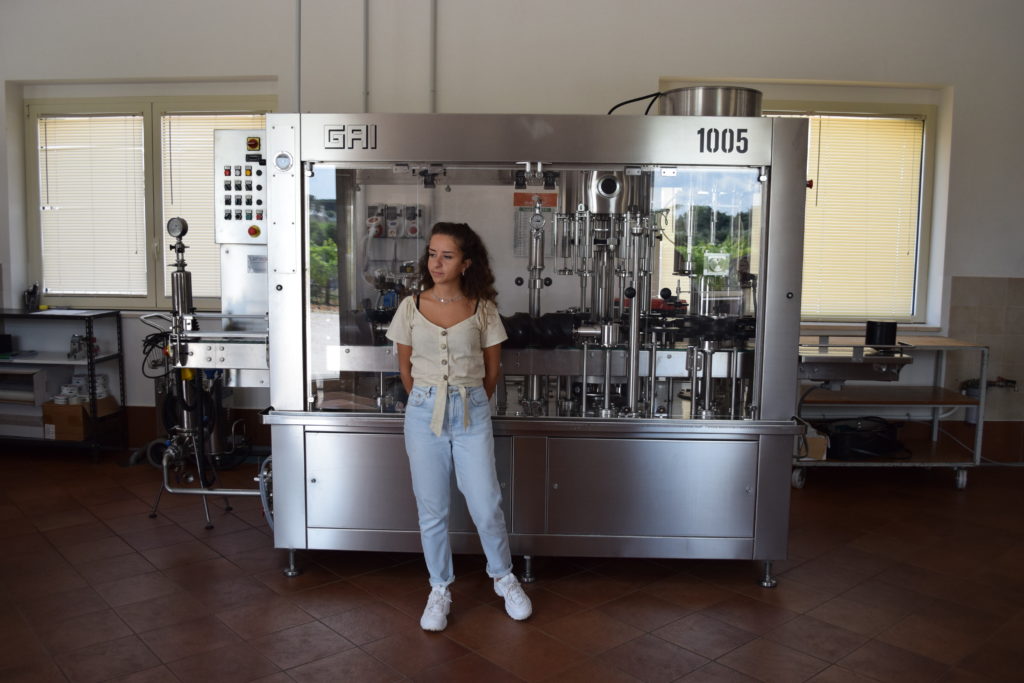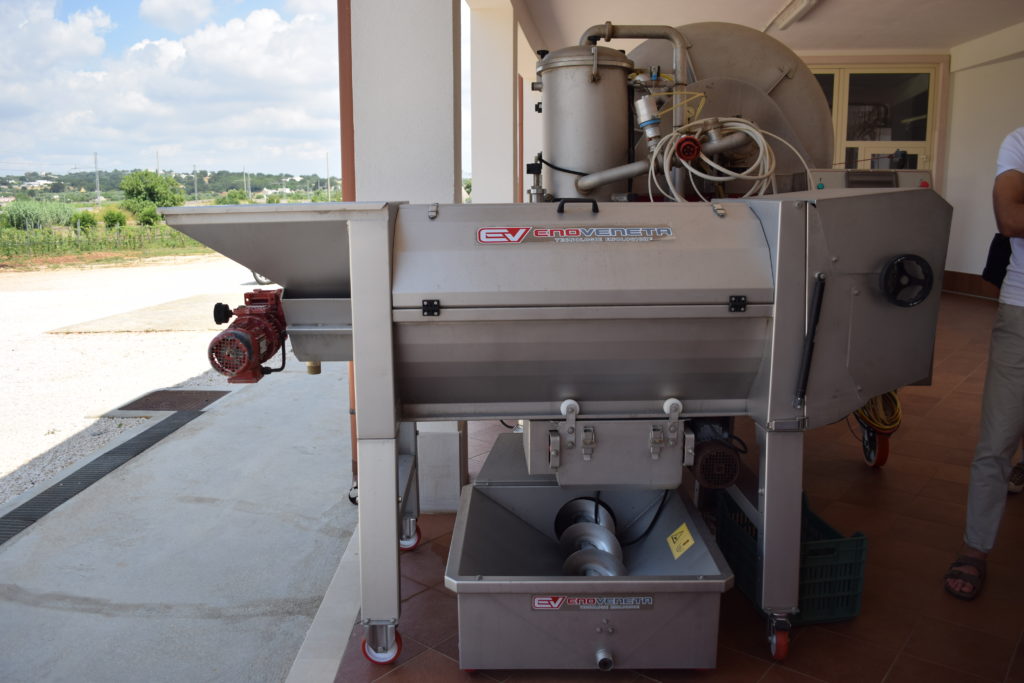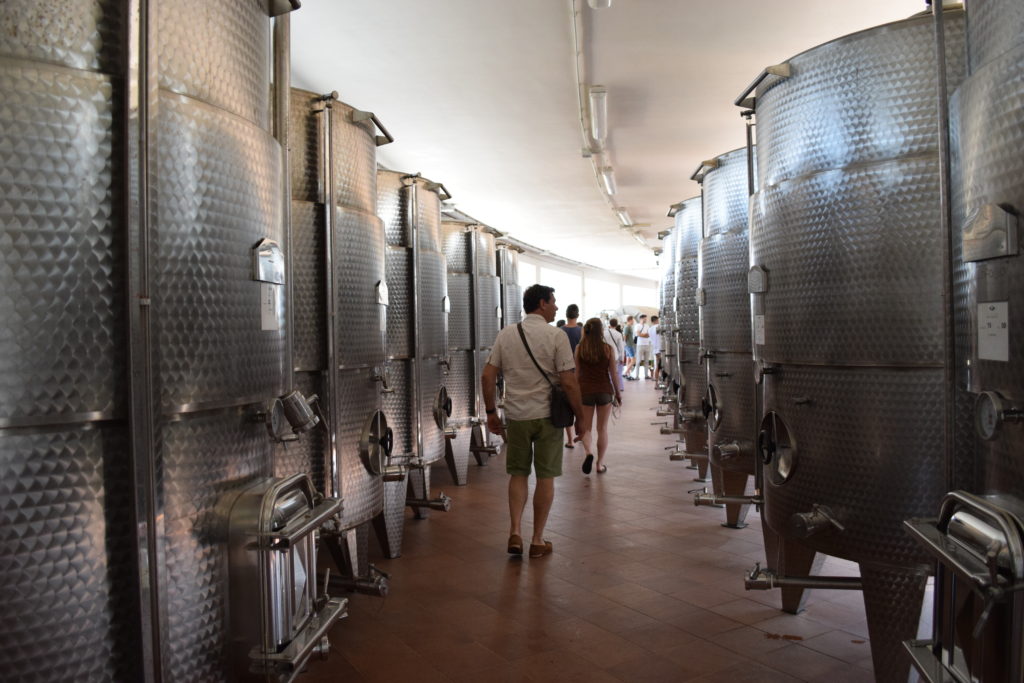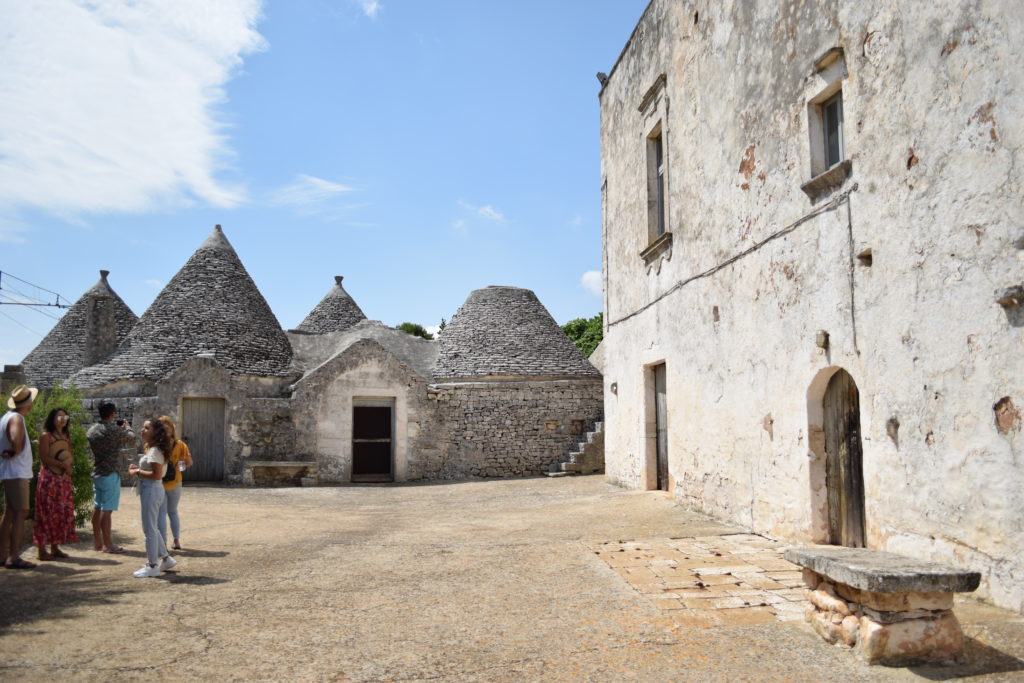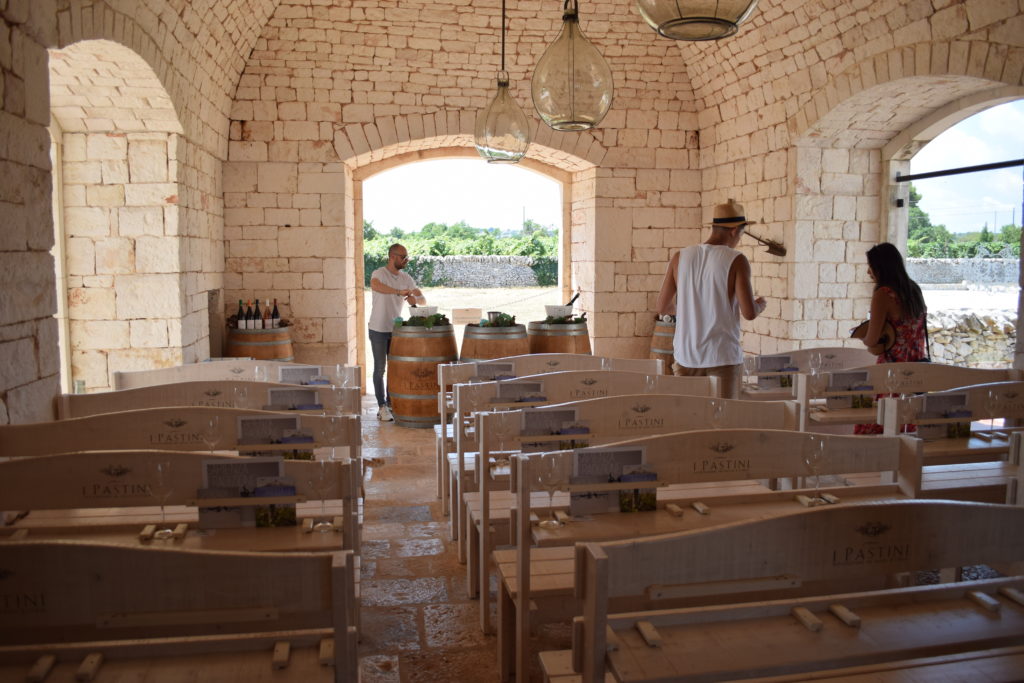 At the end of each row of vines, there is a rosebush growing. By the state of the roses, the farmers can check whether there are damaging insects getting into the vineyard.
About twenty farmers are trained in the art of harvesting. The grapes are harvested by hand in the early hours of the morning and then placed in small boxes, after the best bunches are carefully selected.
In the buildings we could see the high technology that is used in the whole process of making wine from grapes.
After the tour–the sublime moment of wine tasting. We were welcome to taste a big range of wines, with Pastini's Spumante Brut as a finale. This sparkling wine grown and processed locally from Verdeca grapes was conceived to stun the nose and the palate!
Cheers to lovely Puglia!