Hello there!
Do you still send (yes in paper and through real mail) Christmas or New Year's cards?
For years, I have been making my own Christmas cards–usually a combination of photos of the children and Photoshop. It is fun to do, but it would be too much to share all of them here, and I don't want to spread too many private pictures  ;-).
I always love to get photo cards from friends with their new year's wishes, certainly when you live far from one another. Since Facebook entered into our lives, we see too many photos, but I still embrace real cards and family photos.
Two years ago I used candy: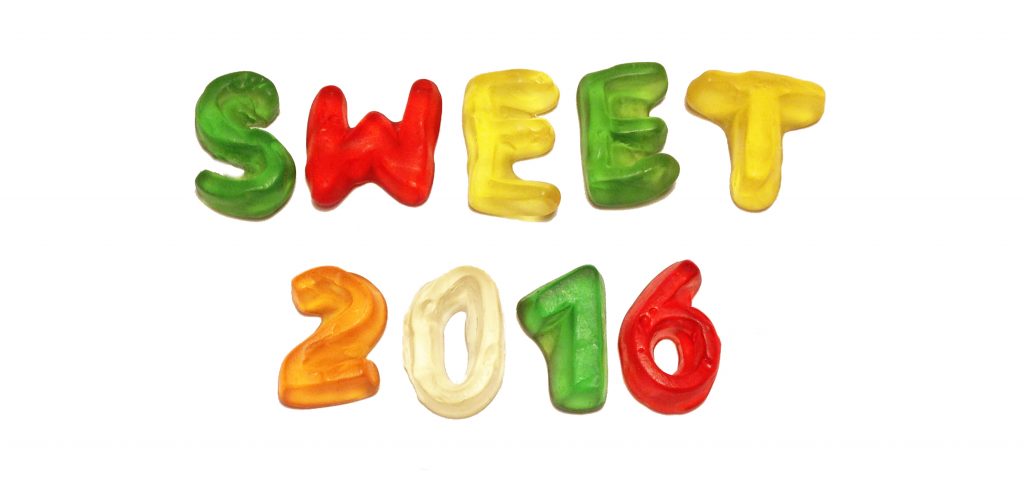 And last year I searched for quotes from famous authors and philosophers: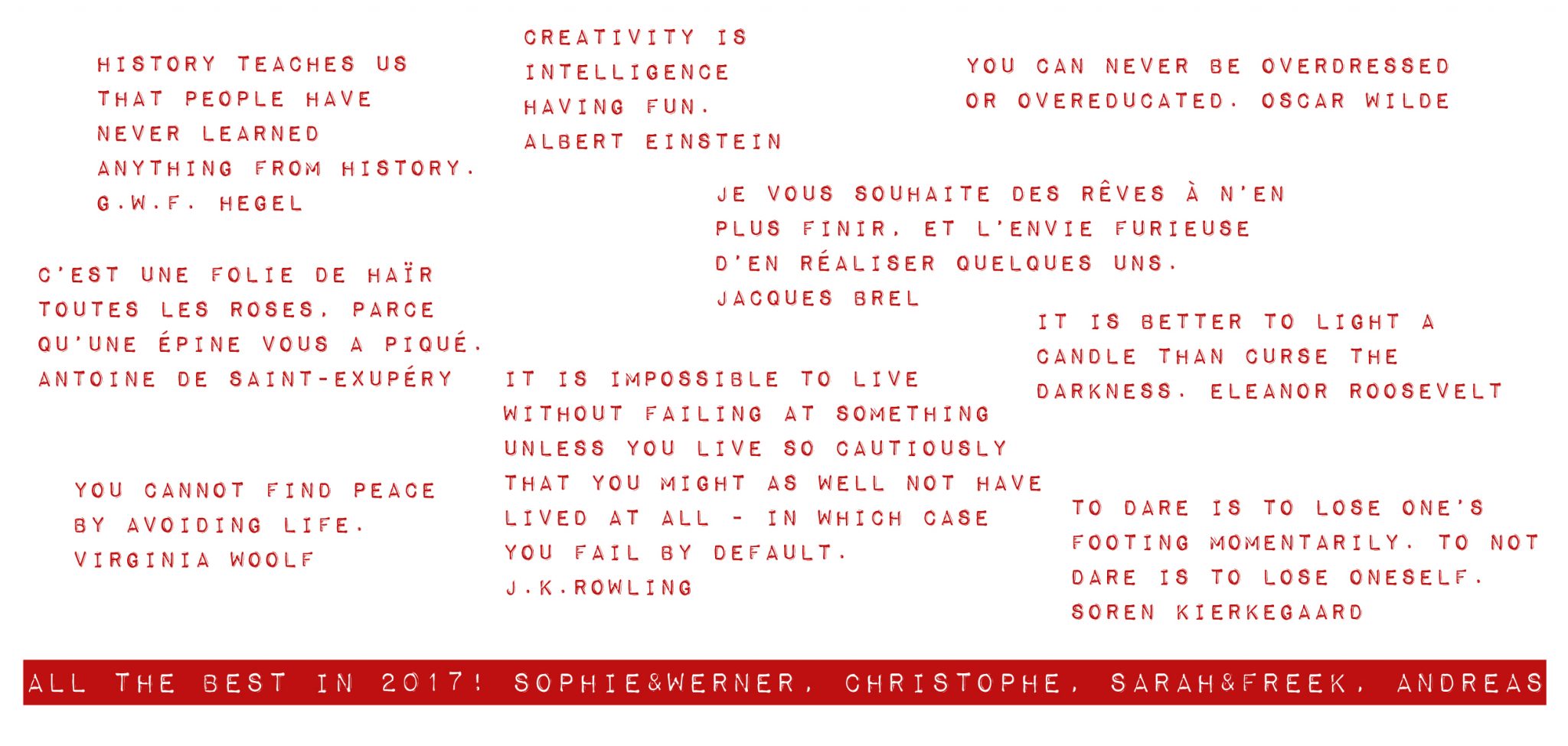 I am panicking now, because I have no clue what to make this year. I love Graphic Design in general. In the newspaper I read, they sometimes make beautiful cut-outs and combinations of other pictures and patterns. I once made an artificial landscape and copy-pasted the children into it. See picture on top.
So time for brainstorming. What are you making? All ideas are welcome!