Do you need some cheering up? If you are not living in this grayish, rainy country, you might not.
We cannot complain–we had some good weather in the fall. And yet, these first dark days make my mood swing.
Best therapy? What helps for me:
Binge watching. Actually I started already in summer, watching House of Cards. Jesus, those conversations, and such good political insights. Looked like the writers are prophets. But of course Mr Spacey has blown it. Damn!   Once I loved seeing his mysterious, vicious smile.  I hate it now!
Tidying up in the basement so I can't see the mist outside. Weak spot: even less vitamin D at the end of the day…
Buying new clothes always cheers me up. But, certainly after last week's post, I do want to buy more consciously.
A better option is – and exactly what I did today – organize an exchange of clothing event. Invite some friends and swap dresses, shoes, shirts …whatever. Good for the planet, good for your mood. End with a glass of sparkling drinks to celebrate your free acquisitions – drink awareness pop-up: drink responsibly.
Start planning a new vacation. Or, cheaper, look at pictures of your summer holidays. This is what really helps me. So I am going to do a throwback to Puglia, when I was still writing on the white patio, surrounded by olive trees and the sound of crickets.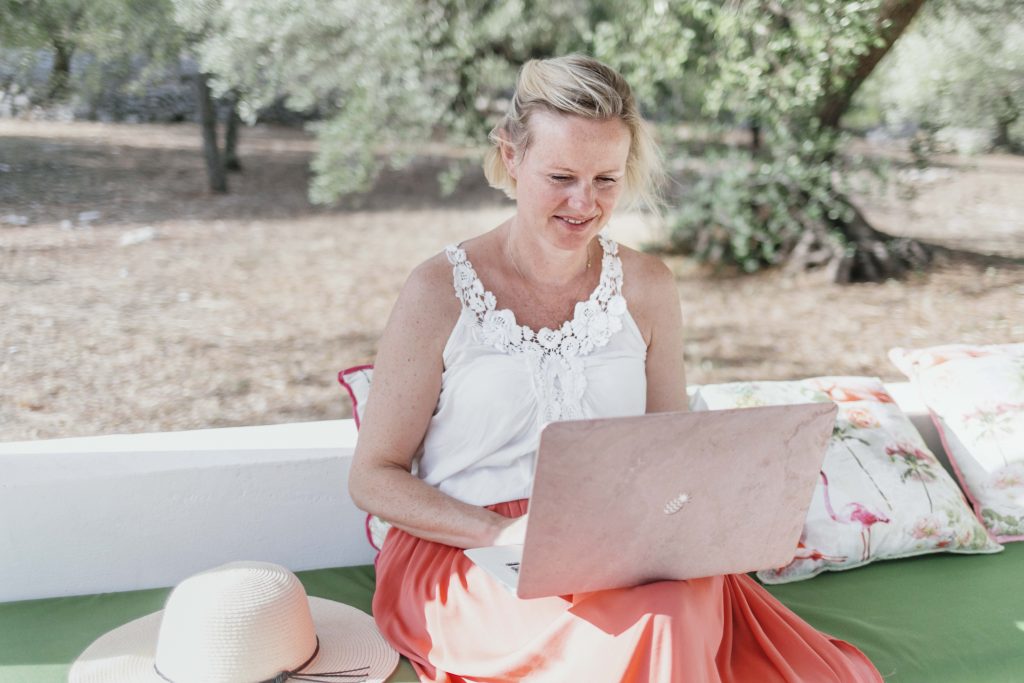 Oh yes, did you See my new Mac-book skin? It is pink (real!) stone and custom made, yes, my pine-apple! Bambooti is the brand.
Last time we were in Puglia we visited Brindisi for the first time. Not a big city, but certainly worth going there. It has a big port and a small and cosy center of town. My pictures aren't so great, since it was not a clear blue sky. But the palm trees immediately give me those summer vibes.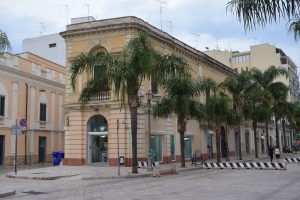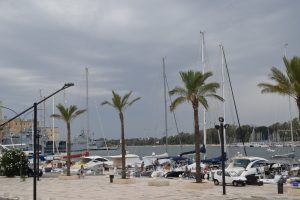 Brindisi is also a word in Italian, it means 'Cheers' or toasting to someones health. I knew that already when I was in a store buying this beautiful orangy skirt on sale, the one in the photo above (I dropped a bit of oil on it afterwards, oh, it is still visible, anyone have an idea to put on it?). But the salesperson in this store explained the connotation of the city of Brindisi and bringing a toast:
During one of the Crusades in the medieval times, the warriors left the harbor of Brindisi to sail for the Middle-East. After they had won the war and returned safe and sound, they made a toast to their victory and their survival! Let's make a toast became "Facciamo un Brindisi!"
And this weekend we are traveling to the Champagne region, lots of toasts to make there 🙂
Un brindisi alla fine settimana!
Cheers to the weekend!